It ended in praise!!!
Like play, like play, a year has passed and I have been called a new name.
I did my passing out parade today and got my certificate of national service.
In Nigeria, there is a compulsory one year programme for graduates. It is for graduates of universities and HND holders. To better understand the importance of the national service, you should be aware that it is a pre requisite for gaining employment in Nigeria both in public service and private sector. It has even gotten to the extent that any Nigerian that studied abroad must come back to Nigeria for the national service if they want to work in Nigeria.
The main purpose of the national youth service is national integration which is important due to the number of diverse ethnic group in Nigeria.
For instance, if you are from the south western part of Nigeria, you might be posted to either the northern part or the Eastern part of the country for your service.
My experience during NYSC
The memory is still fresh in my memory. I can remember very well. I checked my dashboard on the 8th of March which was Monday. Funny enough I have to stay awake at night in order to check and I was posted to Enugu which is a South Eastern state while I am from South Western state.
After seeing my state of deployment, I started making preparation as camp will open by 10th which is Wednesday but my own resumption date was 13th of March which was on Saturday.
I started my journey on Saturday morning even though I had left home around 5am,our bus started moving around 9am and I got to the camp ground 1am on Sunday. It was a very long journey approximately 16hours.
Sincerely, that was my first time of travelling for such long hours by road. Maybe I could have opt for airline but I did not have the money so I had to cut my cloth according to size.
After getting to camp, I could not start my registration immediately but I have to wait till day break and the registration ended around 4pm on Sunday. I was walking around in the camp ground without eating because I did not eat before leaving home on Saturday but the funniest part is that I did not feel hungry at all.
The camp is usually for a period of 21days and before we could say Jack, it was over and we were posted to different places for our primary assignment.
Luckily for me, I was posted to the Office of the Auditor-General of Enugu State for my primary assignment and I am really glad I was posted there because I learnt alot most especially regarding accounting practices in the public sector and I was part of different audit team during my national service.
Another worthwhile initiative is the Community Development Service (CDS). If you have been reading my post on Wednesday for the #wednesdaywalk, you would have read about my cds at one point in time. We have different cds groups and luckily I fall into the ICT CDS group. I met a lot of people from different ethnic group and races in Nigeria most importantly, I got to know that not all States in the South South and South East are Igbos. If I was asked few months before my service, I will happily say that they are all the same but after coming here, I have been cleared of my ignorance.
One of the initiative in NYSC is SAED which means Skill Acquisition and Entrepreneurial Development. I learnt data science using R under this scheme and I am glad to say that I am now a data scientist with the help of NYSC.
If I should keep writing about my experience, a journal might be too small for me to express what I have to say but before I drop the pen, water is gold here. 😂😂😂
Since January, I have been buying water not for drinking but to take my bath and do other things but aside that water issue, I can say that Enugu has been good so far.
Oh! I forgot to add to it that I started my professional course (ICAN) during my service year and I will be writing the next diet by May.
Still on the issue of certificate, I acquired Human Resources Management, Project Management and Strategic Leadership and management during the service year as well.
Okay, let's call it a day here but because it ended in praise, I am going for an all night moment of worship tagged "Just praise" to show my heart of gratitude to God who has done great and mighty things in my life up till this moment.
One more thing, I am now legally unemployed between now and whenever I will be getting an appointment.
Won't you join me and praise God?
Cross sectional photo of my platoon members while in camp.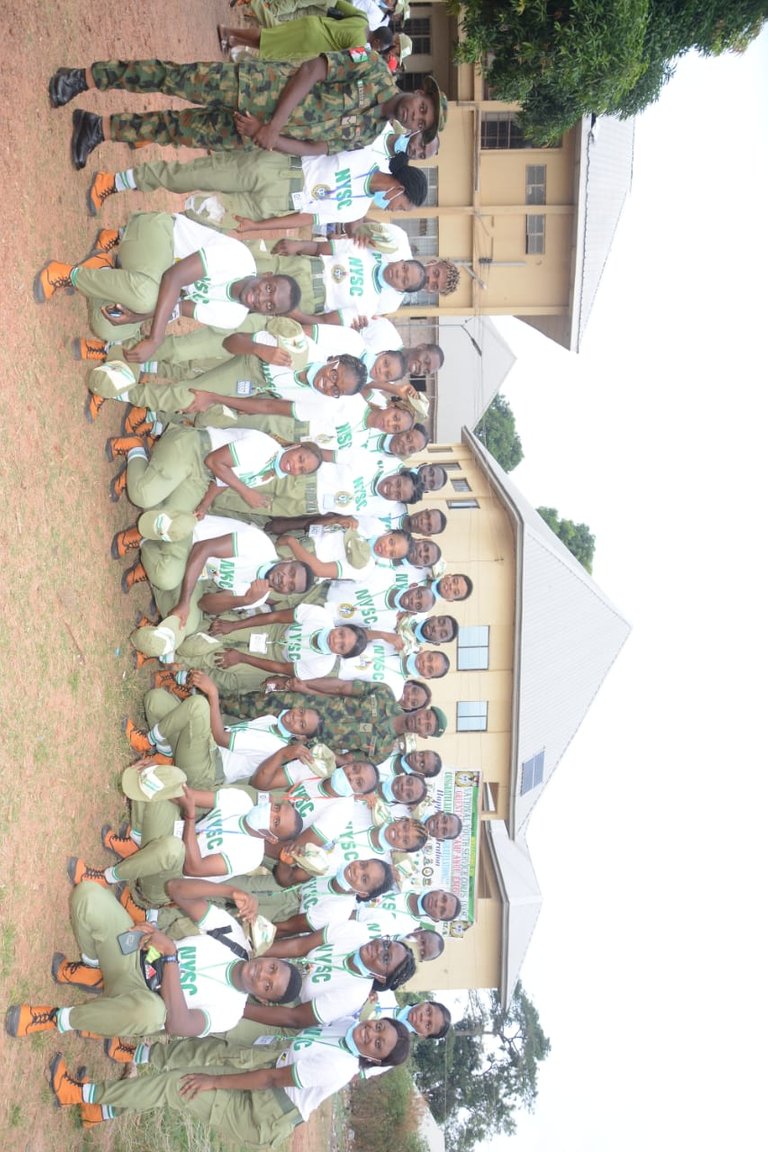 My picture this morning just before collecting the certificate.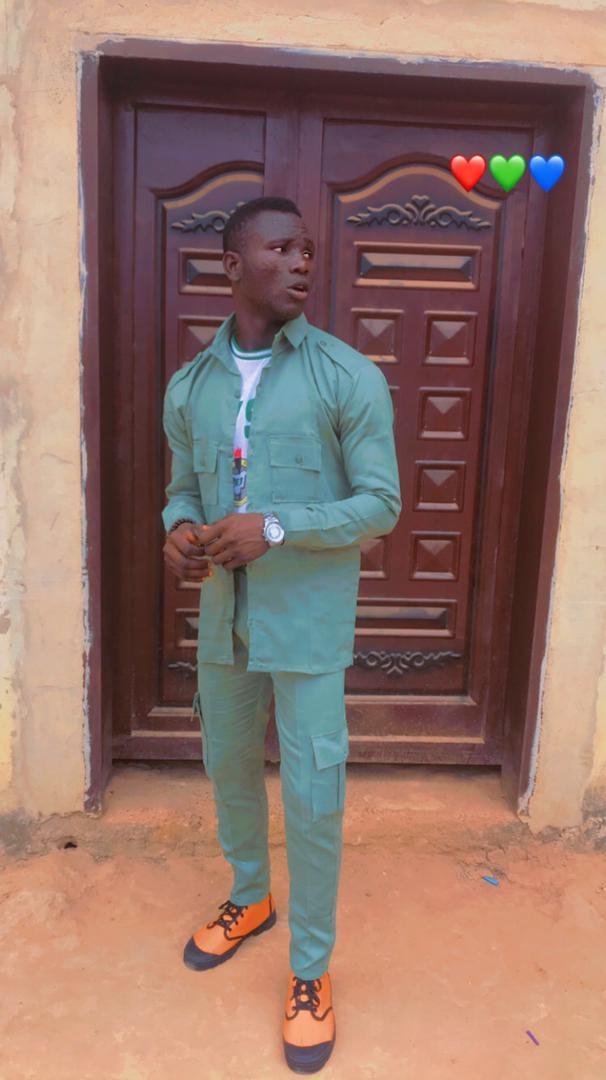 My picture with my certificate of national service.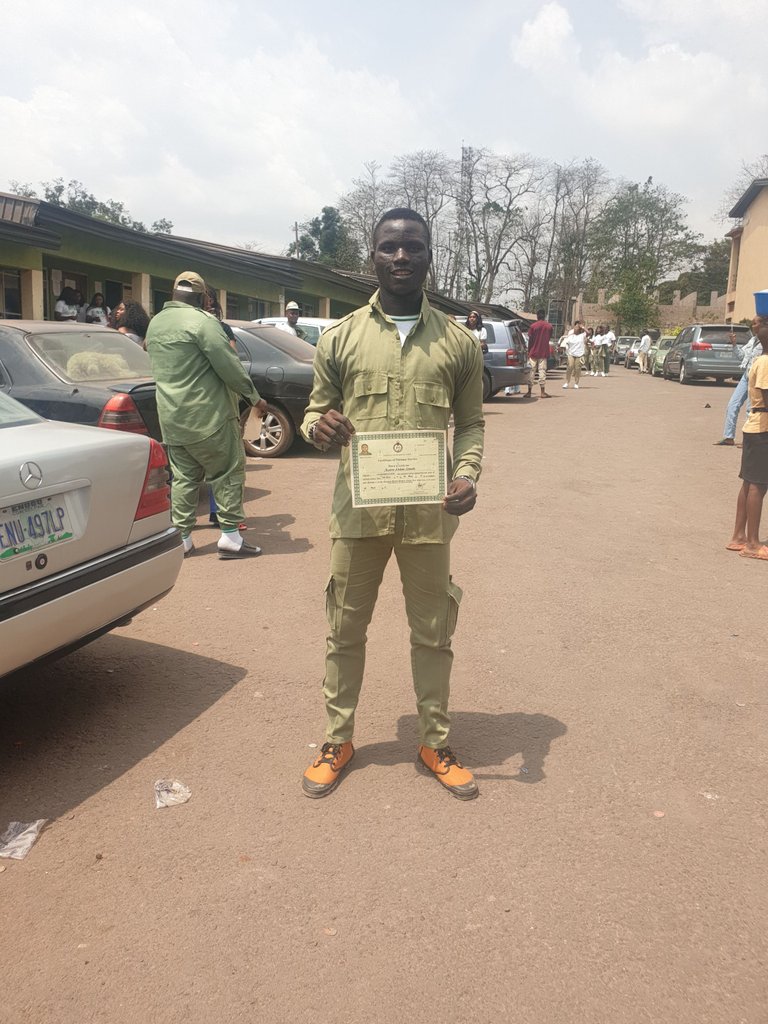 ---
---