Don't Shoot, But I'm Taking a Break
Today, I'm breaking with my normal routine to post on a Monday to make an announcement.
Regular readers know I've been writing about Web3 topics for two years and separately about Christian topics for about as long. On Wednesdays, I curate the top news for my Web3 audience and write an original article on Friday. For my Christian audience, I write a post on Thursdays for my newsletter The Crux. Just in the last couple of months, I've added a Tuesday post called Travelogue wherein I share thoughts on a destination my wife and I have visited in our travels and which we document on our YouTube channel.
Beginning tomorrow, I'm taking a one-month break from this posting schedule to refresh and re-evaluate my time commitments in light of my writing goals. I'll still reserve the right to create an ad hoc post if something happens that I think you might want to know about.
One caveat: I will still publish my monthly Web3 earnings report this coming Friday. In fact, as you're reading this post, I'll be looking at my July earnings to see where I stand compared to previous months.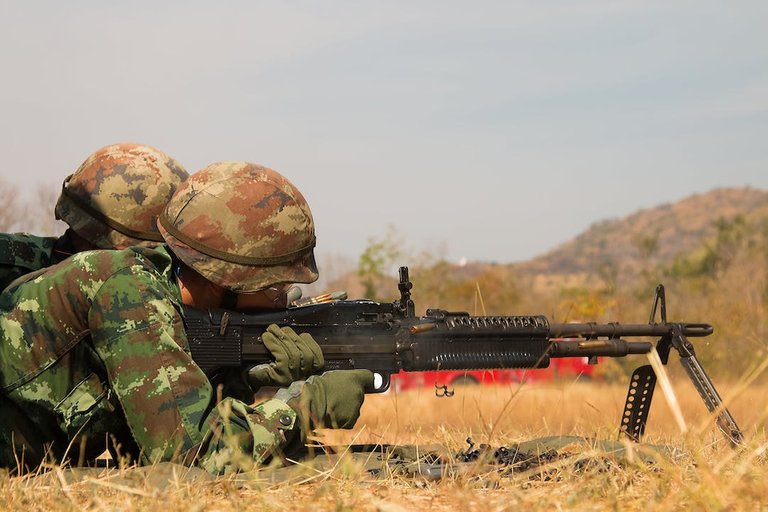 My Writing Goals
Last year I decided to transition from freelance writing to pursue full-time book writing. What I've learned is that selling books is hard work. It's so hard, in fact, that many full-time authors make money doing other things, such as public speaking, educational courses and webinars, and offering services (even freelance writing). Many authors make more money on their non-authoring activities than they do selling books.
I've always been aware of this reality and understand that, at some point, I'll also spend a certain amount of my time performing similar activities. But I am still working toward my full-time author goals with editing and publishing as core parts of my business.
Most of my Web3 activities are experimental. Since I've written two books on Web3 social media topics, I like to stay up to date on the changes in this space so I can keep my readers informed and write better books. Unfortunately, testing the platforms I write about takes up a large block of my available time, and the payoff is negligible. I believe I could make better use of that time by performing other activities that will advance my writing and publishing goals.
Unlike most other members of the Write3 community, I don't consider myself a Web3 writer. I'm a writer who uses Web3 tools, a fine and nuanced distinction, I realize. I hope you'll notice the difference.
This doesn't mean I'm stepping back from Web3. It merely represents a pivot so that I can ensure that future writing projects I undertake are in line with my goals and that I steward my time well. I'll be back with a clearer idea of what that means by the end of the month.
I Need Your Help
There are two projects I currently have in the works that I will need some assistance in completing. One is for fiction and one for non-fiction.
The more immediate of the two is fiction. You may be familiar with the Biblical Legends Anthology Series. If not, keep reading.
Project No. 1: Speculative Fiction
It's been almost a decade since I first published this series, consisting of three multi-author anthologies centered on three different Bible themes. Garden of Eden anthology was the first of these and features short fiction and poetry set in the Garden of Eden but without a focus on Bible characters. Sulfurings: Tales from Sodom & Gomorrah is set in these two famous cities but, again, focusing on characters that do not appear in the Bible. Deluge: Stories of Survival & Tragedy in the Great Flood, of course, features stories set in the flood period but, again, without the focus on Bible characters. These stories do not hail from any one theological perspective. In fact, I caution readers against looking to them for any deep theological meanings. They are simply for entertainment purposes.
I'm planning to republish these three books in rapid succession within the coming weeks. I am looking for people to join my launch team and help me promote them. Launch team members will perform three specific tasks to help me rejuvenate more interest them:
Buy the books (in any format) at a deep discount
Leave a review of the books (on Amazon or Goodreads preferably)
Spread the word to friends, family, and social media networks about the books
If this interests you, please fill out this short 3-question questionnaire and I'll be in touch.
Project No. 2: I Am Not the King
The second project I'm planning, and this will be after the above project is completed, is a republication of I Am Not the King.
While I have heard some good things about this book from readers, I believe I can do a better job of telling the story. That's why I've decided to revise the story and republish. The story details themselves won't change, and I'm likely to add more scenes and personal anecdotes, but I believe I can tell the story better, which will improve it as a publishing effort and potentially reach more readers.
I expect this project to take several weeks, and when I'm finished with the revision and ready to republish, I'll be looking for launch team members to help me with this project. Again, I'll want people ready to commit to buying the book upon republishing, leaving a review, and spreading the word. When the time is right, I'll make the call at that time.
Thank You!
I want to thank you for taking an interest in my writing. Whether you are interested in Web3 topics, Christian topics, or speculative fiction, I value you as a reader and look forward to bringing you more great reads in the future.
Sincerely,
Image credit: Pexels
---
---