Stardust In Paris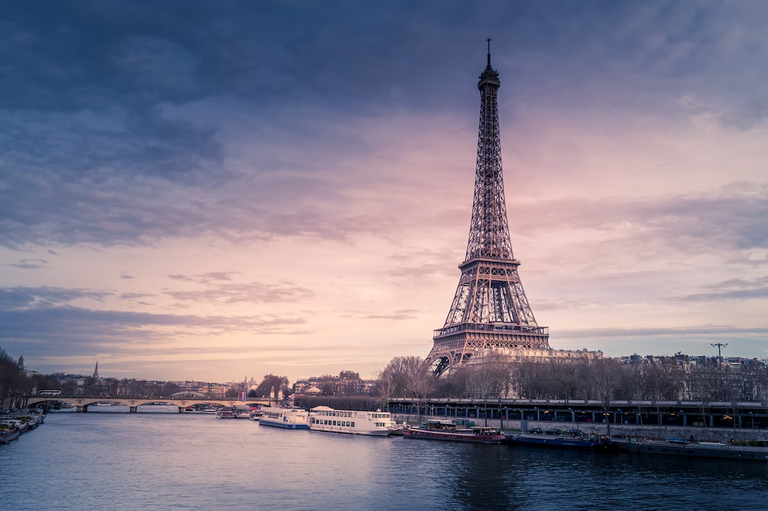 "So, what are we? If not stardust?"
I took a deep breath. Then extended my hand dramatically.
"Stardust!"
The crowd erupted in applause, and I couldn't stop the tears. I did it! I waved at my fans, each one of them beautiful, each one of them mine. I basked in the crescendo of their cheers. Ecstatic. Exultant. Extraordinary.
"Ladies and gentlemen! Give it up for Marry!" A standing ovation followed. "Marry, what was the name of that poem?" The host asked.
"Paris," I said, grinning from ear to ear.
"Have you ever been to Paris?"
"No, but my dream is to someday see the Eiffel tower."
"Marry, everyone! Yes! Wasn't she amazing?" The crowd roared and I waved as I got off stage.
"Marry!" Mom hugged me tight. "You did so well, I knew you'd make it!" We high-fived. "How do you feel?"
"Great! Oh, Mr. Shultz." I hurried a bow for the procurer. "How was it?"
"Great. Just great." Shultz nodded courteously. "One of the best poems I've ever heard." Mom squeezed my hand. "You're aiming for that top prize?"
"Yes, sir!" An all-expenses-paid trip, for two people, to Paris!
"You have a real chance. A real chance." He nodded, "All good things for the hardworking." he then signaled toward the green room. "You and your mother can wait with the other contestants until the judging begins."
"Thank you, Mr. Shultz," Mom said as the producer walked away.
"Mom! We're going to Paris!" I jumped up and down.
"Only if you make mommy breakfast!"
"What?"
Beep, beep, beep.
The alarm, my mortal enemy, scared me half to death and half awake. Damn it! I sighed into my pillow, pounding the bed in exasperation. I was so close! Why did I always wake up before I went to Paris? It wasn't fair…
I looked at the note father gave me before he… before he… I smiled, "When you feel sad, smile! Nothing can hurt you when you smile!" My mom's voice echoed in my mind. And so I did, for dad, for myself. Every morning I would read the first line of his poem - "We are all made of Stardust, you most of all, my princess."
I sighed again. The tears threatened to stream down my cheek, but I still smiled. Time to get ready for the day.
I brushed my teeth, washed my face, folded my clothes, and made my bed. The usual.
"Morning, mom," I said, sitting down on the kitchen counter.
"Morning, princess." She said, her back to me washing dishes. "I have a surprise for you."
"Yeah? What is it?"
She was quiet for a while. "A… colleague of your father's invited us to attend the gala tonight."
"The gala?" I was stunned. "Wow. Why?"
"Apparently. He is going to put in action your father's last 'call to action'." Mom's voice started to waver. "He… called asking if it was fine by me. And I approved." She wiped her eyes. "Even now, your father is making them money. Hah!" She forced out a laugh.
"So… are we going." I grinned. Going to a gala sounded fun!
Mom turned to look me in the eye. "Only if you make mommy breakfast."
I remained with that goofy grin on my face, my dream rushing back to me with force. I shook my head. What a weird coincidence. "Sure, mom." I said. "Eggs and bacon?"
The rest of the day went as normal. We ate, we worked in the garden, and we ate again. Soon noon became afternoon and we started to get antsy about the gala. What were we gonna wear? After a brief anxiety attack, we settled on our matching, sleeveless green dresses. Dad's favorite.
"If this event is dedicated to your father. Then we'll commemorate him right!" Mom exclaimed while trying out the dress.
---
The taxi dropped us off on the red carpet as a valley opened the cab door. I felt so fancy! Cameras flashed and people shouted: "The family has arrived!" We played the crowd but didn't stay long. They all pretended as if they cared. But me and mom knew - we lived off father's legacy, just like the company. If it wasn't for him, we wouldn't even be invited.
Which was fine. Use every opportunity given to you! Dad would say.
As we entered the gala proper, a gigantic poster shadowed us all - a handsome man underlined by the name 'Shultz'. My heart skipped a beat.
"Mother, who is that?"
"That's the man that's working to retain your father's legacy."
"Have I met him before?"
"I don't think so. I barely know him." Mom shrugged. "Why? He's handsome isn't he?"
He was handsome but that wasn't the point. That damned dream was haunting me it seemed.
Me and mom mingled, danced, ate, laughed. I can't remember the last time we had such a nice time. Soon, however, the main event started. And at the podium was mister Shultz revealing the company's, and my father's, expansion plan. They named it: Stardust.
"Are you alright, dear?" Mother put her hand over mine.
"Yes…"
Mr. Shultz talked and the people applauded. I was barely holding myself together. How did they know that name? Only father and I knew about that nickname… did he tell his coworkers. Perhaps he named this plan after me? Regardless, the presentation eventually ended, and it was time for cocktails.
We didn't stay for much longer, but Mr. Shultz made a point of meeting with us at the entrance.
"Thank you so much for blessing this event." He said to us both.
"Was our pleasure," mom nodded. "Thank you for inviting us."
"Nonsense. Your husband is a core part of our company's principles. It's the least we could do." Mom nodded and Mr. Shultz turned to me. "How's university going?"
"Almost finished." I smiled. "Got only a couple of exams left."
"That's great to hear. You know what they say - all good things for the hardworking." I nodded, numb. Mr. Shultz handed mom an envelope. "A little thank you from all of us."
"Ah, you shouldn't have -"
Shultz held up his hand. "Have a safe trip." He bowed his head and left.
That was nice of him. The company already sends me and mom a hefty pension. So much so that mom stopped working. But any gesture of goodwill was appreciated.
I opened the door and started down the stairs when I heard mom gasp. "Marry, you won't believe this."
And I didn't - she showed me the card inside the envelope - an all-expenses paid trip to Paris.
It was signed: "To Stardust"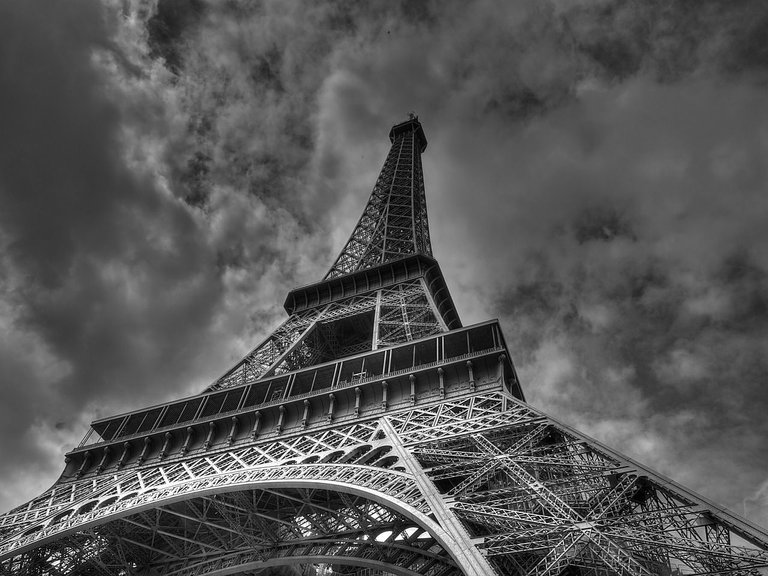 Source
This is my Entry for the a picture a thousand words contest in the Freewriters community.
I hope you enjoyed it.
I hope it leaves you with a special feeling, that life will always make little magic for us.
Every day we have a reason to smile is a dream come through.

Thanks for stopping by. Have a wonderful week! ❤️
Follow me on my blog:
atyourservice

---
---