A Positive Post for the Oxymoronic!
It has been a hot second since I posted last and now I am wanting to present to you a new challenge. I remember always eating Jumbo Shrimp and thinking it was a funny juxtaposition of words. Lately with all the good but hot weather it leaves some in that lull of wanting to just relax. It's easy to get comfortable with things even though they can change at any time.
Mercury is retrograde and that ALWAYS shakes things up or makes communication weird or devices act up/break. Feel free to laugh at my belief that there may just be connections at times between us and aspects of our environment including what goes on in the cosmos. I mean isn't calling humanity "mankind" or "intelligent design" at times a bit of an oxymoron?

This is a rather simple post as I haven't written in two weeks but thought maybe just maybe since the first little wordplay contest I had went well.....I'd do another one! I'm just soooo edgy like that.
In the COMMENTS section leave an Oxymoron and remember that the wittier or most thought provoking will usually get a bit more love. There is no limit to how many "morons" you enter. If you make a post about your entry to milk things you no gets any love :( so sorry


As of now (and rules can change like they did last time and if anyone wants to show me or the contest love feel free....or not), anyhow as of now there will be THREE winners who will get THREE POB each. It will be paid out at my earliest convenience after or on Payout day. There will also be upvotes given out and some of those will be worth even more than the prizes ;)
OH THE SUSPENSE AND DRAMA...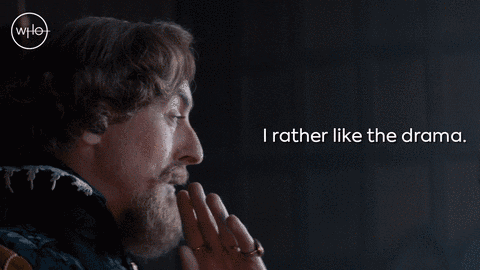 Even if I get more thrown in by other community members it's going to widen how many winners there are so there isn't just dumping it back to sell but ultimately it's up to you what to do. Peace, Love and OXYMORONS RULE! Let's have some fun shall we? :)

giphy and @scholaris
---
Posted via proofofbrain.io
---
---