A warm hug and a kiss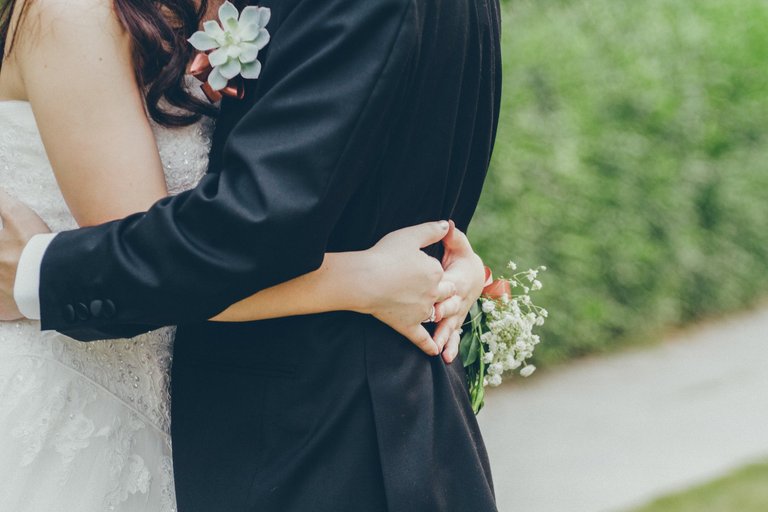 My day started unlike any other because my wife wasn't beside me but we found a way to see each other. It was a weird night that morphed into a weird morning that is far from ideal but at least there's life.
I started around 5am but prior to that, I actually woke a few times as I usually do to randomly feel my wife. My mind and body were clearly not in sync because my hands kept moving even though my mind knows that she's not beside me.
Anyway, I got out of bed on time, went straight to the kitchen to drink a cup of water and then did 35 pushups. I'm taking @mightyrocklee's advice, so I'll be consistent with them.
After the pushups, I finished toilet shenanigans and then went to make sandwiches. My wife had already made rice that I'll carry for lunch today and then some more rice for her to eat when she gets back but I quickly made two sandwiches as well for us to munch on.
I took a shower and started walking to my bustop. On the way, I called to know how she was doing and she was exhausted as expected.
During the conversation, she mentioned that her bus was stopping while I was also on my way to my bustop. We were at different stops but they're all walking distance from each other.
Anyway, to cut the long story short, we met on the road, I gave her a hug and kiss for good measure. It is safe to say that all is well with the world at this moment.
Prior to starting the night shift, I'd usually get a kiss before leaving for work. So, it might not exactly be the same but at least I start my day the right way.
To enable us spend a bit more than a minute, I'll tweak the route that I take to work. If I go to the next bustop, I'll be closer to the stop she uses and we'll see each other every dayz throughout this brutal schedule.
---
---