CROCHET HEXAGON CARDIGAN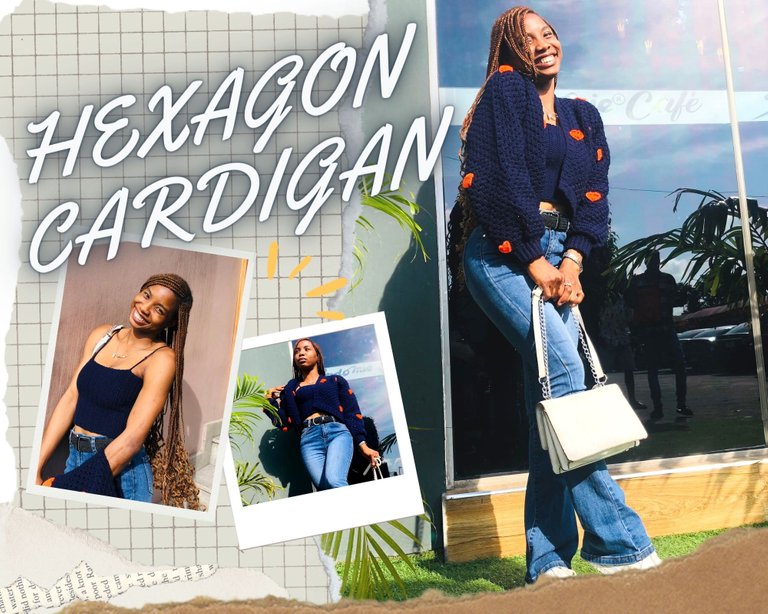 Hello everyone!!! It feels good to be back here after a long time. It's been a while since I have been active - due to personal reasons. I must say I have missed everything about this platform.
I'm excited to once more be able to share one of my most recently finished crochet projects with my fellow needleworkers. I had started working on this hexagon cardigan before the end of the WIP challenge.
However, I had to abandon the project for a while. Luckily I was almost done with the project before I abandoned it. A week ago my friend scheduled an impromptu movie date - we just had to see THE WOMAN KING! It was an awesome movie and it was a good excuse to leave the house after a long time.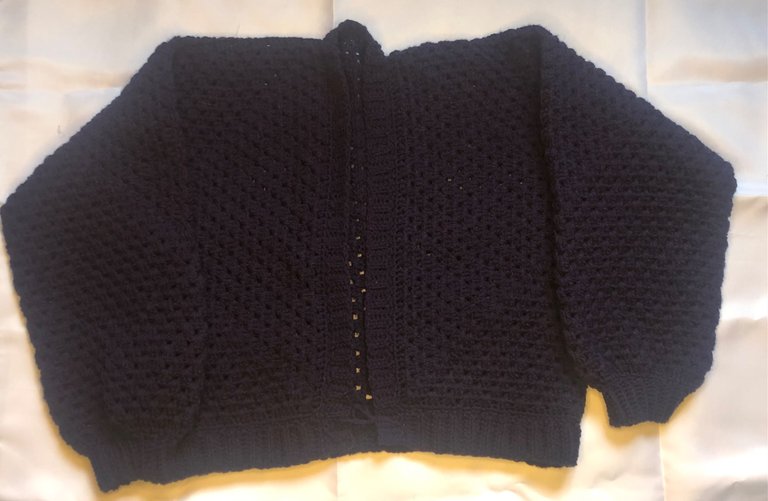 Anyway, I picked up the cardigan and started work where I left off since that's what she wanted to wear to the movie date. I started working on the border ribbing and also the sleeves. For the sleeves, I used a back loop single crochet ribbing. I prefer the final look of the ribbing when it comes to sleeves, I feel like that form of ribbing is more suitable for the sleeves. For the border, I used back loop half double crochet ribbing.
When I was done with the main cardigan, it was time to attach the little designs to it. My initial plan was to either add little clouds or heart shape.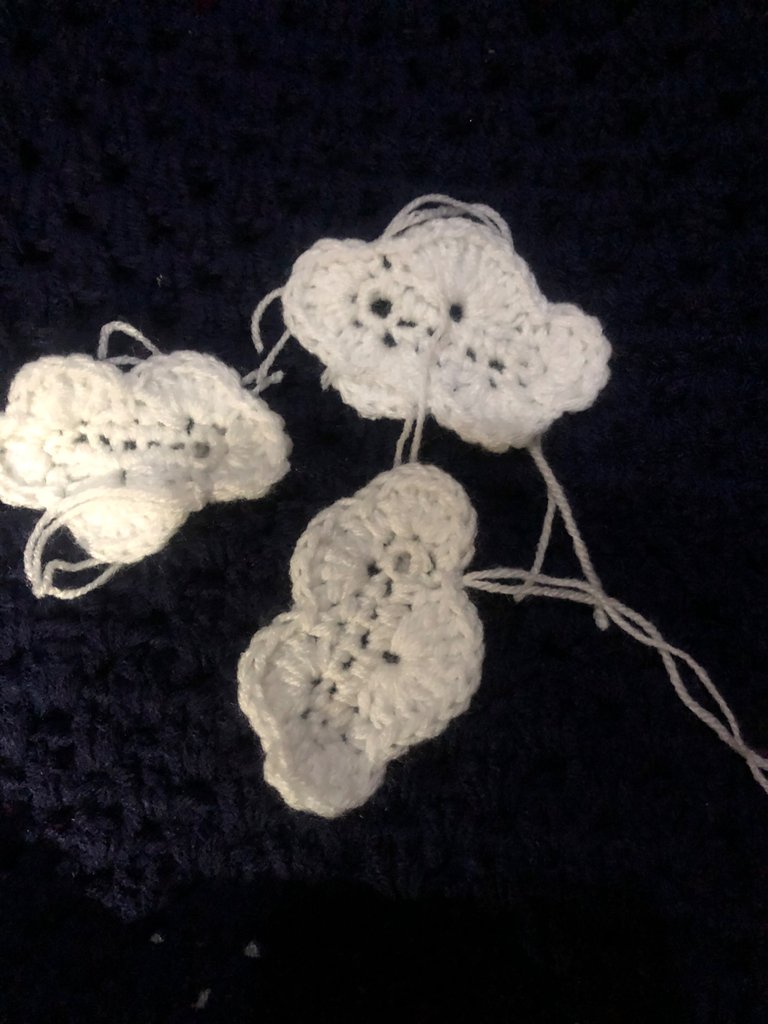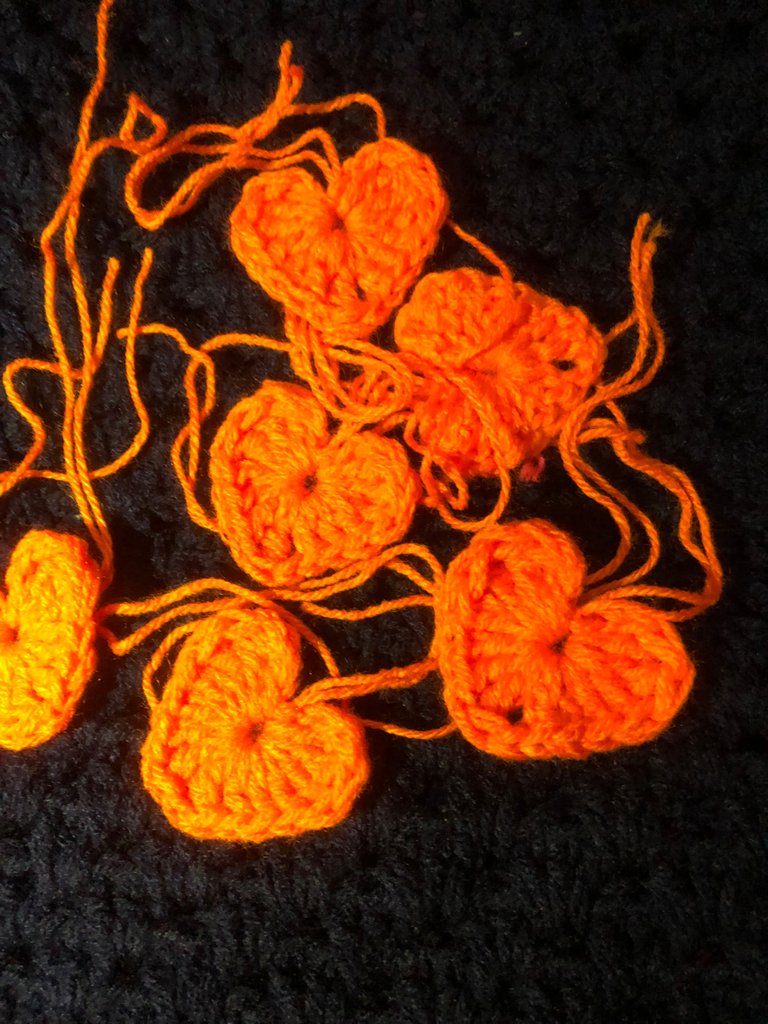 So I made both in different colours and asked my friend to pick the one she was most comfortable with, she ended up going with the heart shape, I also felt the bright orange colour would suit the cardigan well. So we went with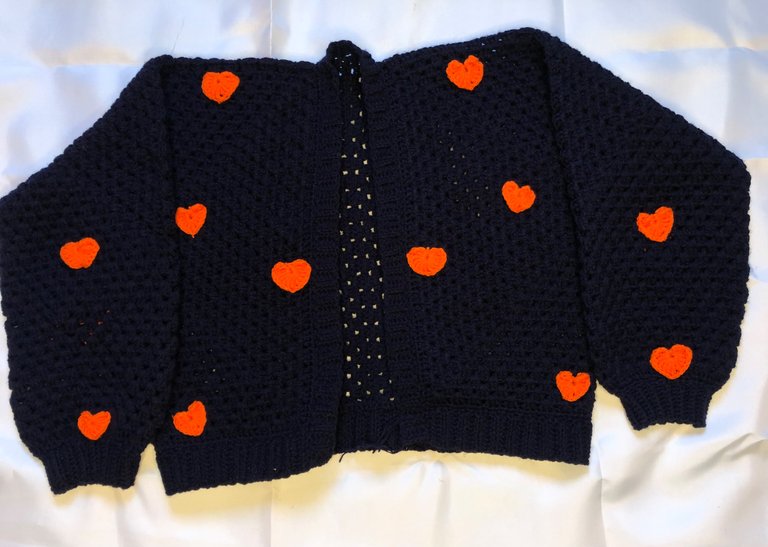 Thankfully I was able to finish the cardigan on the morning of the movie date and she didn't have to start looking for something else to wear. We had fun on our date and got many compliments on our crochet wear. I hope you like the final look too.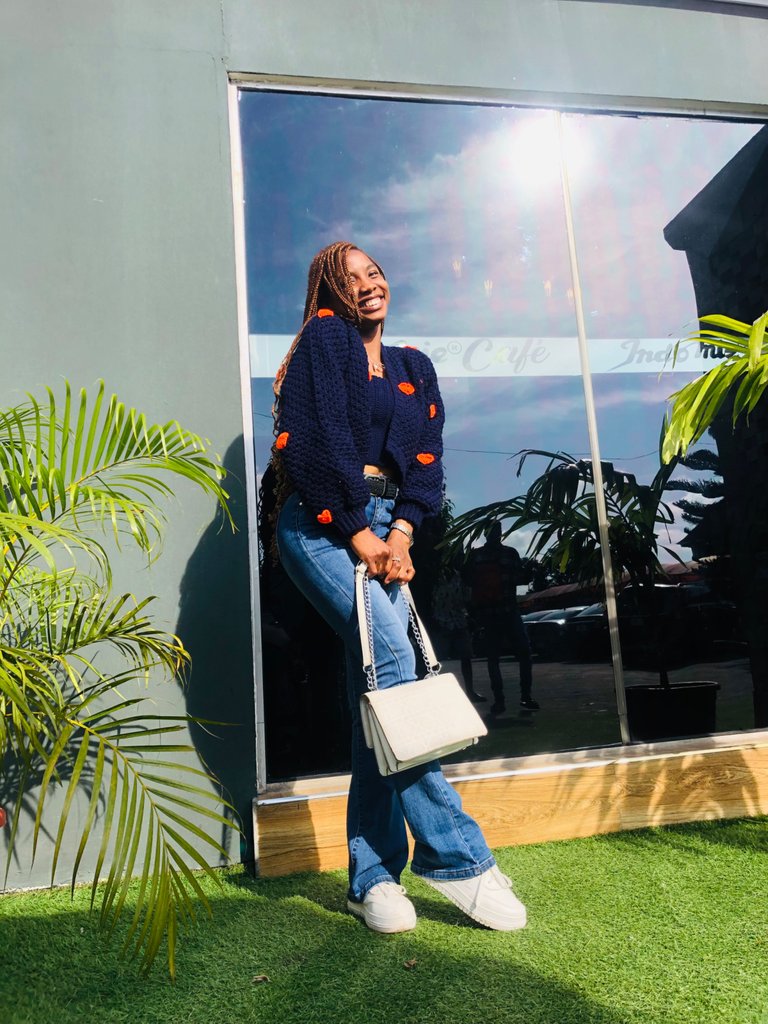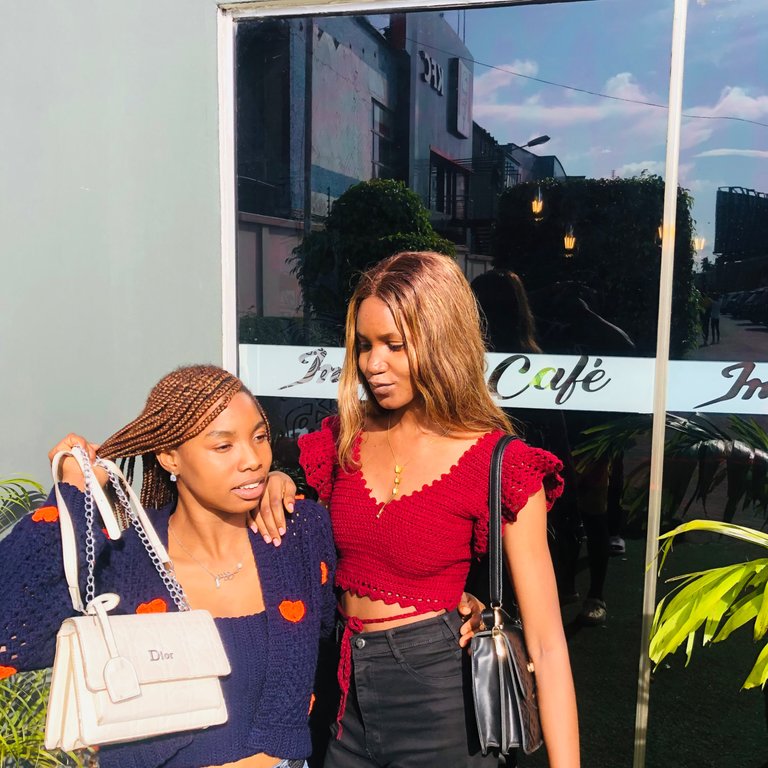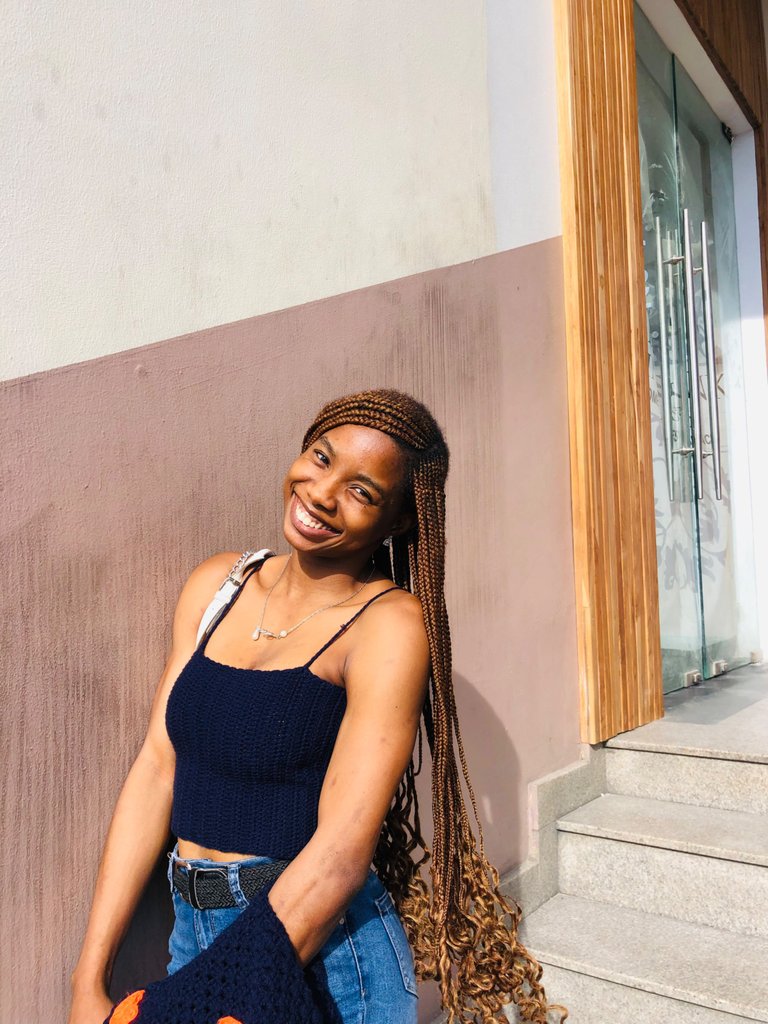 Thank you for stopping by❤️
---
---