NEVER STOP BEING HAPPY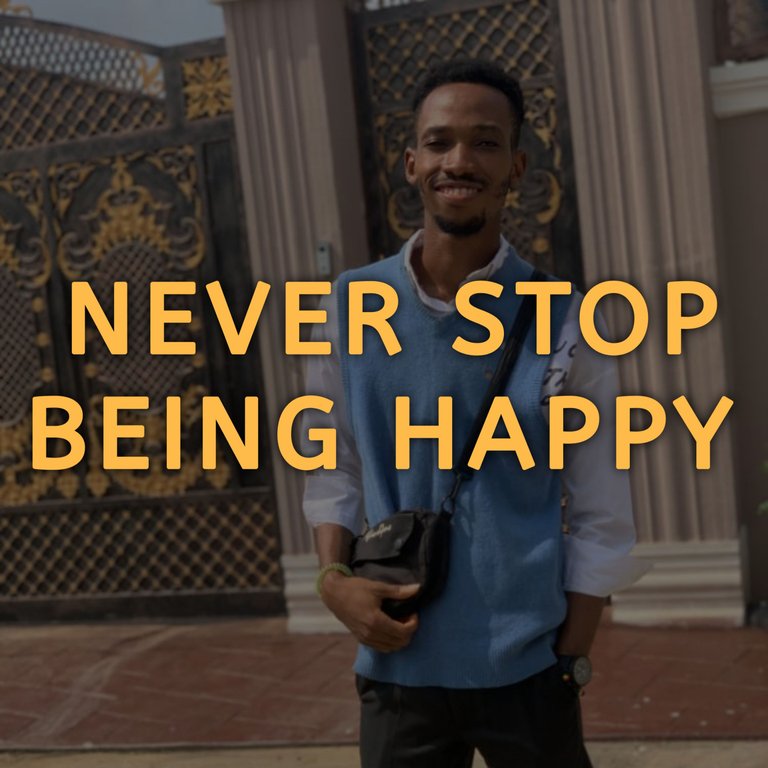 "if I don't feel happy I don't think I can write on anything happy."
I've been struggling with myself a lot this week and I felt there was no way I was going to write about anything happy with the way I felt. It almost happened, I almost didn't write, I kept postponing and postponing till I eventually summoned up the courage.
It is 2:32am in the morning as of the time I am writing this post, I can't sleep, every where is so quiet except for the continuous howling of the neighbor's dog, I don't know if it's a full moon because i didn't really notice the moon today, but my guess is that the dog is actually feeling lonely and calling out for company, either way, I don't speak dog language.
I have been a little negligent of the amazing things that has happened in my life. I really haven't actually been too open to many experiences and I guess I've shyed away from associating with a lot of people not because i actually hate people but because I love my peace and quiet. It really is weird when you think about it but I've noticed that over the years I've found solace in being alone. It could be as a result of how I grew up, being the only male child I felt a little different and alone and as such I hardly expressed myself. Quiet time is one of the few gifts we can be offered in a world filled with a lot of busy schedule and uncontrollably noise. Whenever i get a chance to have such I really cherish it, it gives me the chance to reflect on how my life's going, and sometimes I just do other things like read a novel, rehearse as passionately as I can, drown myself in edits and so on. No matter how boring it may seem, it actually makes me happy.
While I was reflecting today, I took myself back to those happy moments I had as a child growing up. There were so many and one that I could really hold on to the most was the little time I shared with family. There were days when we had disagreements and I had almost hated them. There were days when there was nothing to eat but we were so happy because we knew we had each other's backs. I remember those evenings when dad would come back from work, gather us together in the sitting room and tell us stories about his many expenditures or stories his father had told him as a child. My father is a very good storyteller and a very dramatic one at that, he makes funny gestures and sometimes even acts out the stories he tells. We would burst into happy laughter and would sometimes sing and dance together after the stories had been told. Without actually knowing it, we'd made happy memories that'll forever live with us. Those days were the happiest I'd ever seen my dad and certainly the happiest my family has ever been.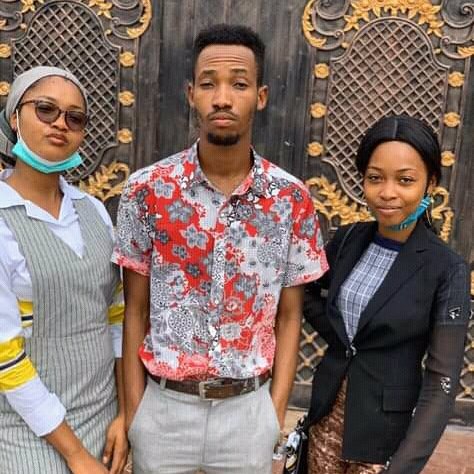 A view of me with my sisters.
We've all been through a lot of struggles, there were days when my dad lashed out on my mom out of anger because he couldn't be as efficient a breadwinner as he was supposed to be. He took his anger out on all of us, things were so hard and I could feel the pain he went through. Sometimes he drown himself in alcohol and come back all shabby looking and dejected. Deep down I was scared that I'll be like him one day, and do something that'll make my children look at me with disgust, but only time Will tell.
I just painted that picture so you'll really understand how happy those moments were for all of us and I guessed we lived it knowing in our hearts that it'll not always be there.
Whenever things felt like they were going to eat me up and spit me out in a less good looking form, I found solace in something else. My nursery school teacher had taken a certain liken to my skinny self, I don't know what she saw in me but she always wanted me by her side always. So it was no news when she asked me to join the cultural dance she was asked to teach. That was my first real attempt at dancing, then gradually it had become a normal routine when I entered primary school. Yea, I hope you're seeing me with a singlet on and a wrapper around my skinny waist because that's the real picture. I never actually gave much attention to it because it felt like something a lot of people could do. So I left it suppressed and hidden in a dark place never to be utilized, but then I think the Micheal Jackson cd my friend gave me in junior high started to light up that darkness little by little. Then, I began to grow with it, slowly and steadily I started to improve. I really don't know how it does it but anytime I find myself drowning in depression and a nice music comes up, I see myself shut out from the world and enter another realm. I always love it there, that world is filled with a lot of beautiful colors, it draws me in, and I end up being happy.
Dancing makes me happy
Over the years I discovered that it was a gift, a happy one and I certainly cherished it. I started to receive a lot of praises from other people and it certainly felt so good. But what made me happier was the fact that my dancing was able to put smiles on another person's face, lighten them up and even make them happy. I always see that spark in their eyes whenever i burst a move like the trending happy feet dance and truthfully it makes me feel fulfilled.
I've not had the best financially but I've had a lot of people show me love and care. This are people that are not even in any way related to me by blood but they still go through a lot to make me happy. I always enjoy being around these people and they give me a reason to go on living. Hanging around my friends IRL makes me happy as well as communicating with my friends here on Hive also makes me happy.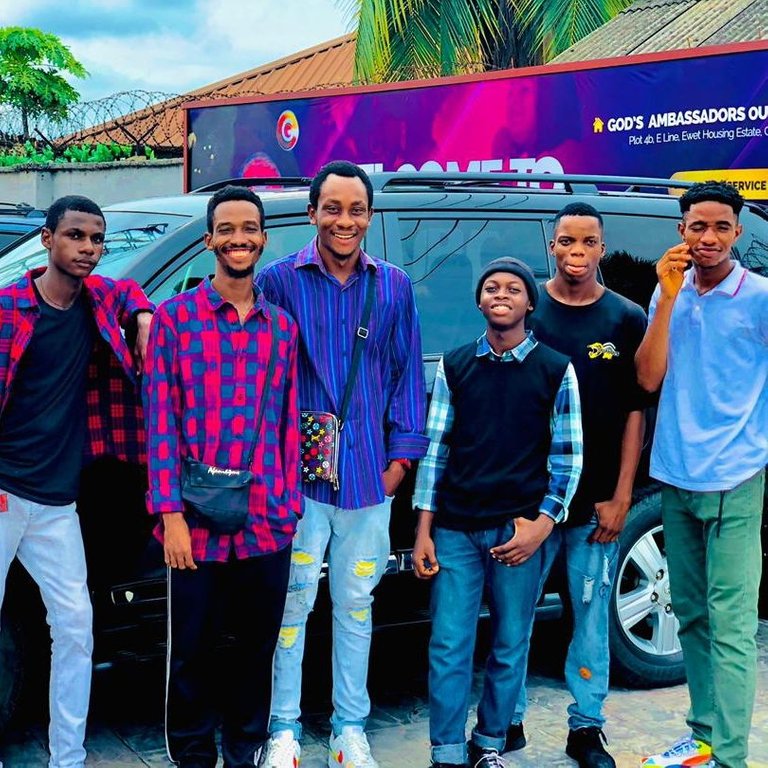 Friends put a smile on my face
I hope from now on I'll be able to appreciate the little things that make me happy. 😊
All images used are my original,. they were edited using Pixellab and PicsArt.
This is my entry to the #pob-wotw if I'm not too late And also the #hive-naija contest having the same theme.
Thanks for reading this post ❤️❤️❤️💪
---
Posted via proofofbrain.io
---
---