Trading on Hive-Engine/Tribaldex? Why HELIOS Token Should Be On Your Radar
Today, I am introducing you to a
Hive-Engine / Tribaldex
token that can make your next trade profitable. Unlike most
Hive-Engine / Tribaldex
tokens, this token (
HELIOS
) is attached to a powerful token burning mechanism.
Similar to Ecency Points and Neoxian Token burning modules, the
HELIOS
token has introduced a mechanism to
burn tokens in order to share an upvote
. In addition, they have introduced a smart concept to
combat abuses
: you can now burn
HELIOS
tokens to
downvote
(reduce rewards for) content that does not follow community standards. Finally, they have added the ability to
create HIVE accounts by burning
HELIOS
tokens. They have come up with the lowest fee for account creation and an instant account creation process.
---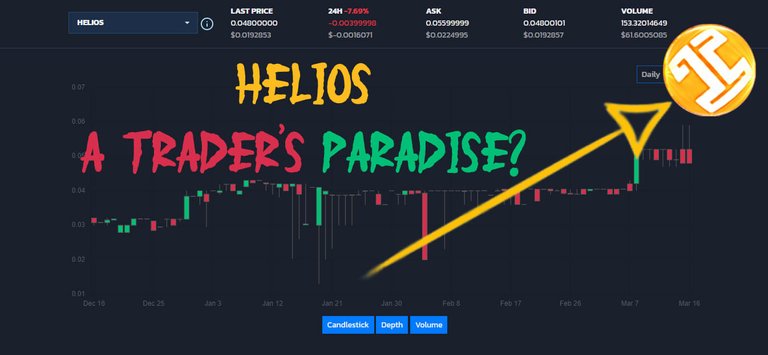 Original Source
---
All of the above-mentioned
HELIOS
token burning modules are reducing the market supply, and the artificially assigned price for minting
HELIOS
tokens brings a competitive 7% price increase per week. This process also supports the reduction of the token minting rate, which forces the remaining
HELIOS
tokens to gather more value.
---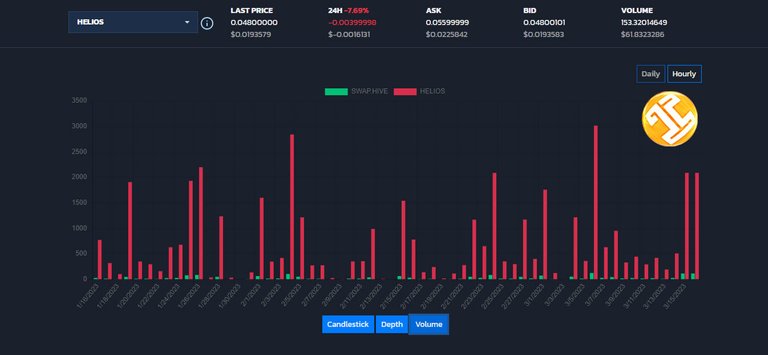 Original Source - Market Volume
---
Looking at the above
HELIOS
chart of Market Volume in the last 2 months, you can notice that the token has good trading volumes. This might be the most important point to consider when choosing a token to trade on the
Hive-Engine/Tribaldex Tokens
platform.
---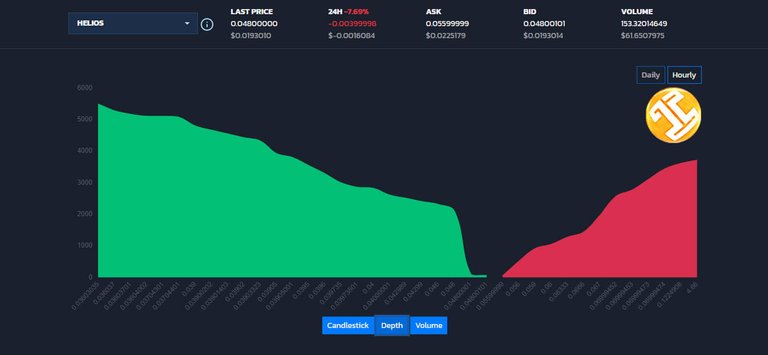 Original Source - Market Depth
---
Looking at the above chart, you can notice that the market depth of
HELIOS
is healthy, and it has good support and resistance levels. Moreover, the daily trade volume supports traders in bouncing between these two levels frequently. Therefore, the
HELIOS
token can be a safe haven for traders who wish to make a decent daily income.
---
Appreciate your contribution!
---
---