The Masses Need To Learn Crypto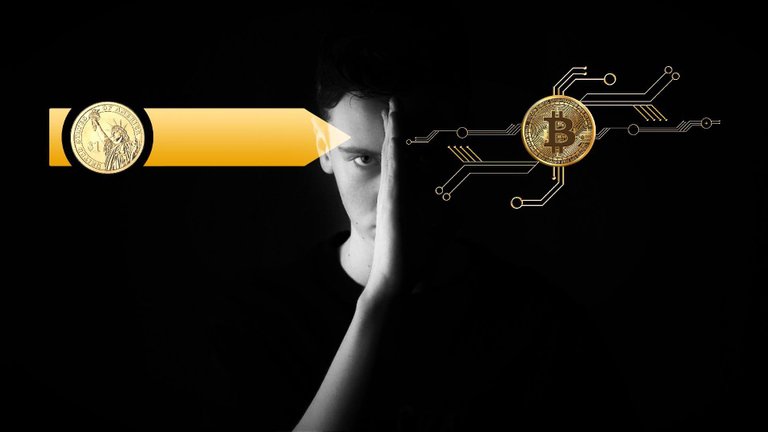 Last week I had an old friend around for dinner and have known him since my army days and have a special bond. About 20 years ago the deal we made was that whoever made it in the business world would look out for the other.
I did extremely well on a deal shortly after and dropped a bag of cash on his desk. I knew his business was struggling and this would have been a lifeline for him at the time. Different type of thinking and that is why I say there is a bond as who does that? His business is starting to blossom and yes there are possibilities which I will consider as my business is on hold still.
He knows I am up to my knees in crypto and have tried to get him involved in a few different projects including HIVE. He has never told me why he has never really got involved until that night. He thinks it is too complicated and possibly he is right.
I showed him CUB DeFi and I knew he was interested but there was still reluctance as it was not straight forward. HIVE I had shown before even though he does a community blog where he lives yet still he isn't tempted.
I showed him my latest baby being the COTI Treasury and this he got immediately as to be honest there is nothing to not understand. He has already signed up and is now involved and hoping this is the baby steps to move deeper into crypto.
With HIVE he did ask the price and what HIVE would mean to me if it was $10 and my answers blew him away. They don't understand what we are building here and have no idea the wealth being generated. The funny thing is HIVE doesn't have to reach $10 in order to change lives. $2 or $3 is still going to change lives if you have stake and time growing your account behind you.
Every crypto project has the ability to change lives as long as you are invested in the right projects. Crypto is still in it's infancy and there will be many red days, but as long as you know that what is there not to like.
The one piece of advice I gave him was to invest in projects he has researched and not to piggy back on others. I am happy he invested in COTI but wont tell him what else I have until I see he has purchased and staked into something else. I want to see some passion he has for a project that he has found and to try and get me involved.
We all think differently which is normal and why our ideas and investments should vary. If HIVE was simpler to understand then maybe he would already be here. Those that are here already have taken the time to learn, but not everyone has the time it takes. This was interesting to get someone's view and maybe we do need to dumb it down.
Posted Using LeoFinance Beta
---
---