The black, the white, and the murkiest greys.
It's becoming difficult to determine what is real and what is not. That is a very scary feeling. We have come to a strange place in this day in age where we open up a news channel and immediately raise eyebrows. When we aren't THERE, how can we KNOW what is happening? We have relied for... well, our entire lives on people TELLING us the truth, telling us how to act, where to go to for help, HOW to help, where to send money, how to stand in the gap... etc.
But, what happens when the "truth" isn't the truth anymore?
What do we do when what we SEE, and what we experience, is no longer what we HEAR and what we are TOLD.
Is it intentional?
Is it corruption?
Is it pure evil?
How far does the rabbit hole really go?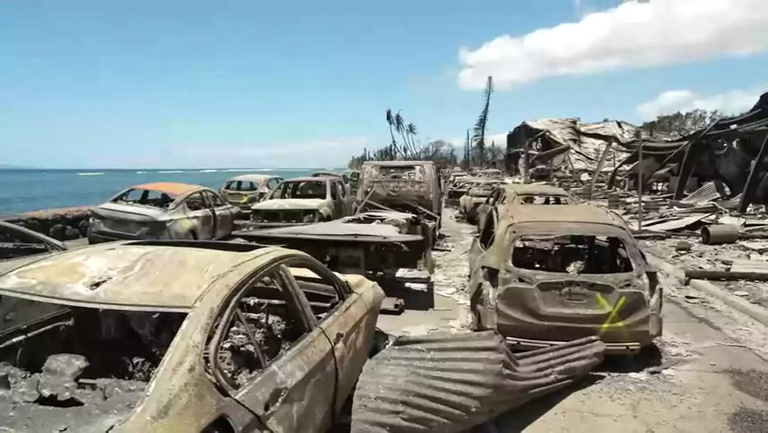 Do we even have enough space in our minds anymore to extend our hearts around the globe?
This is something that I've really wrestled with a lot lately.
For a long time, I was one of those holdouts who didn't even have a cell phone. I dabbled on facebook, but didn't really see the point. When I saw the first smart phones on the market, I thought people looked absolutely ridiculous glued to them.
But here I am, with my phone constantly in my pocket, or in my hands. And its the FIRST place I go to, when I need to find out WHAT is happening.
But - when there are many different stories, whom do you believe?
WHAT do YOU do?
For a long time, I was happy as a clam sequestered to my isolated little spot on the mountain. My main focus was in my home. I didn't really care for social media, and I wasn't "online". I enjoyed what was in my immediate vicinity and my heart was contented with the tiny town where I was nestled.
But once I got online, it didn't take long for me to start sending down roots all over the world. My heart found its home in the many nations of the globe as I met and loved people thousands of miles from my mountain refuge.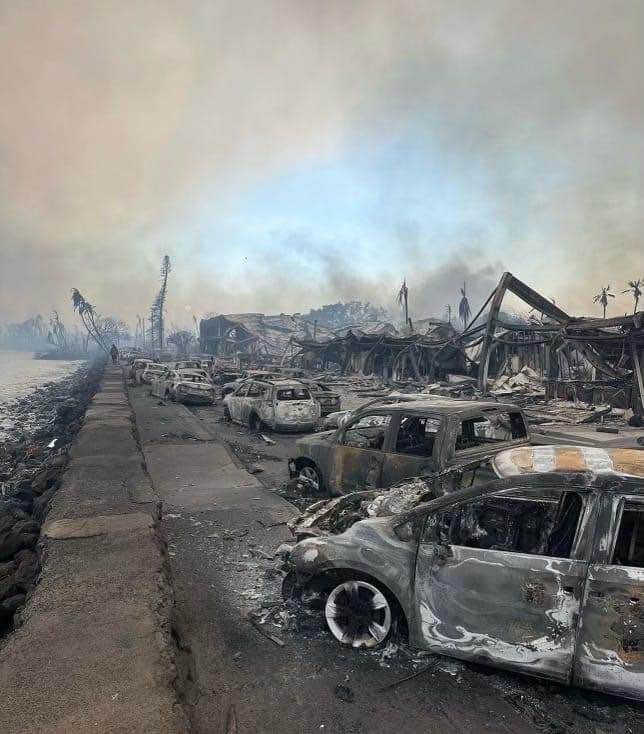 I began to learn a LOT more about the world. I started to see that what I was told on various news channels was not the same as what eye witness accounts were relating to me. I also began to see that massive tragedies that would devastate entire regions would never even MAKE it to my "world" without the direct impact and conversations that I would have with my loved ones in those areas. My perspective started to shift. I began to value the real-time conversations with those who were "on the ground" over what I would read through carefully scripted speeches that finally made it to my computer/phone screen.
This morning, I saw yet another video on "what REALLY happened" in Maui - followed by another video by a news source that seemed ridiculously delayed with their information based on what we are hearing from people ACTUALLY sharing their stories via social media and real-time conversations with friends.
For me, personally - I don't usually like donating to charities. Once money leaves your wallet and enters another, how do you KNOW where that money is going? In the right hands, money equals food, water, fuel, medical services and more. In the wrong hands, money is too great a temptation.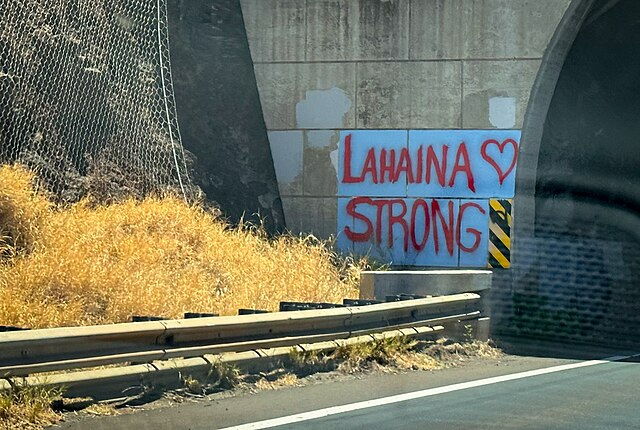 I'm super grateful to have someone that I KNOW is out there delivering food and supplies, and fueling a boat to travel all around the island to get help to people in need. Her house burned up in the fires on Maui, but she still has the means to help. I love - love - LOVE that this age of the internet has allowed us have heart connections all over the world, creating extensions of our family everywhere. And so FAMILY, is how I choose to help. FAMILY creates a chain of assistance that I can personally trust. And I'm so incredibly blessed to know that I have FAMILY all over the world, in spite of all the attempts that seem to keep us apart.
Is it messy? Oh my gosh, yes.
Is it an inconvenience a lot of the time? Yep. Government red tape, borders, visas, restrictions and corruption test those family ties nonstop!
Is it worth it? I wouldn't have it any other way. My life has been so thoroughly enriched by making this world smaller and closer and unified.
As it happens, our family friend on Maui has seen a lot of things that just don't add up to what is being told. She has been sharing a lot of her... ahem... distaste for the inconsistencies that are being reported - but she is sharing on Web 2.0 - and will undoubtedly have a lot of her thoughts silenced, shadowbanned, possibly deleted? Who can tell these days...
I've let her know that if she would like to share her thoughts through my blog - where we are NOT silenced... I would be happy to relay her information on our immutable* blockchain. Though I don't have a very loud voice, I am proud that the things we write here cannot be destroyed as easily as Web 2.0. *Note, I say as easily because EVERYTHING material can be destroyed. lol I'm not so naïve to believe that blockchain is forever. It is just more forever than Web 2.0 lol
I will NOT be accepting public donations on her behalf. If anyone would like her info later- I can privately connect you to her own page. This will only be a place where she is invited to share what she has seen, through my blog. Feel free to pass by and get her perspective, if she chooses to share.
If you got this far, and you want to leave a comment - feel free to do so. I know already that a post like this invites a WAR in the comment section. deep sigh lol Just know that I'll not be participating in the war. I'd invite you all to write your OWN posts and speak loud and proud about whatever your views are - and invite the wars to your OWN posts and your OWN comment section. 😉
---
All images from Wikimedia commons, used under creative commons license 1, 2, 3
---
---