The Day Police Caught Someone With Weed Right in Front of Me.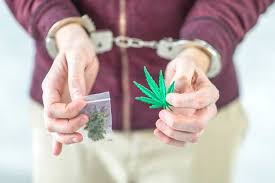 Source
Wanna know what happened and how it happened on that day?
Then chill, relax and take a short ride with me on this post. 😊😎
It was really a very long, stunning and annoying day and you know those kind of days, you will never expect such to happen and you will never see it coming. That's the life we live in, things just happen for no fucking reason.
So on this day, this was about a year and two months ago, I wasn't back on hive by then, if not I probably would have written this down a long time ago or probably even on that day it happened or latest the next day.
I took a taxi headed to somewhere in town in the City i live in,while on the way there was a police check point and the police men on duty at the check point stopped the taxi that I was in and that's what they do when ever they are out there, they stop every car passing and conduct a search to see if they will find any one guilty of either possessing hard drugs or even a pistol.
So when they stopped the car I was in, they ordered everyone inside the car to come out and we came out and each of us was searched from head to toe, one by one and nothing was found. Then one of the cops personally entered into the car and was still searching and then he came out with a wrap of weed in his hands and called for the driver and asked him who kept the bag of weed inside the car?
The driver said he ain't know anything about the wrap of weed and then the cop ordered that all of us that was in the car be handcuffed until the person that kept the wrap of weed confesses.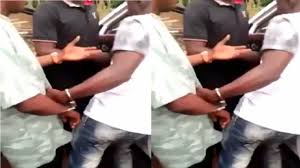 Source
So, immediately we were all handcuffed😩😫🤲🏼🔗 and we were interrogated but still no one agreed to be the one who kept the wrap of weed inside the car, I was very scared and worried thinking about what to do, knowing fully well that I know nothing about the wrap of weed that was found inside the car.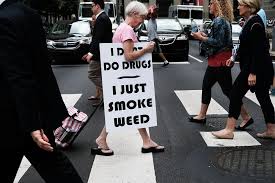 Source
Something inside of me kept telling me to tell those cops that, they should let us go that we haven't done anything wrong, you just found a wrap of weed, we don't do drugs, we only smoke weed in peace. 🤓
But I knew if I said that I maybe arrested and carried away for being the person that kept the weed and I know I might regret saying that. So I kept shut and all of a sudden one woman who was also in the car with us called the attention of one of the cops and was whispering something in his ear, I was curious about what she was telling him.
And then the next thing the cop said was that we should all be freed except for one person and then the cop said the woman just told him that she saw when one person kept the wrap of weed inside the car and that's the person that won't be freed.
I was relieved that I won't be punished for something that I know nothing about and immediately the handcuffs were taken off from all of us except the person that was accused of keeping the wrap of weed.
Pheeeeeew...... What a great sigh of relief I breathed from my mouth and I was free to go and I couldn't help but feel great pity for the person who was not freed of the handcuffs.
But they was nothing I could do for him, or was there? I had to go my way in peace and I felt more cautious from that day that walking around with any weed substance is highly risky.
But before I left I saw them put him inside their vehicle van and told him to pay some money and they will let him go and they also told him to call someone to come pay some money and bail him but he had a better option, he called someone he knew who had a high rank in the police and the police man he called immediately phone called the cops that arrested him and told them to let him go that the person in their custody is his relative and immediately he was released, "the power of knowing someone in high places though." 😎
That was a very good experience for me you know. 😆 Up til now, I have never been caught with any weed and I keep doing my thing and I remain "one of the highest in the room." 😎🤑🌴🗿🛰
---
Posted via proofofbrain.io
---
---