The First Things I'll do if I go to a Country Where Weed is Legal.🍀😁

I feel sad and down when ever I remember that a psycho active drug as magnificent as weed is illegal and banned in many countries and also in my country.
I'm tired of complaining about it so I just thought I should fantasize about the things I would do if I ever find myself in a country where weed is legal and free enough to be smoked just like Cigarettes.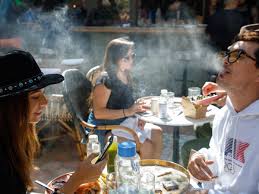 Source
First things first, I would smoke weed in a public Restaurant while eating my food and also people watching me smoking weed while I am eating should be a pleasure of sight.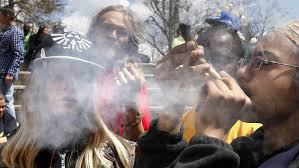 Source
I would smoke openly on the road or in a public gathering with a large group of friends and talk and reminisce while we also laugh and enjoy the breeze freely without getting scared of being penalized or arrested by the cops. 😁 Isn't that wonderful and amazing? I bet it is!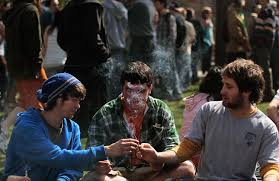 Source
I would really love to share and pass the blunts or joints around with my guys in a designated open and public area of our choice and feel relaxed or unbothered about getting ourselves in any sort of trouble. I have some very good close friends of mine that I would love to have such a euphoric moment with. That feeling should really be phenomal.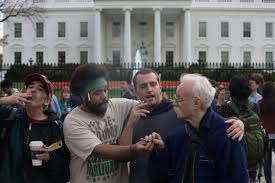 Source
If a mass Street protest is taking place and I am part of the protesters, smoking during a street protests is going to be very enjoyable and it is something that I would like to try very much and I believe it would really spice up and fit such an occasion.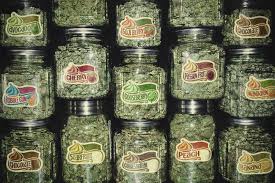 Source
And also if I find myself in a country where smoking weed is legal, I would love to just walk into a shop where weed is being sold with their different species and types and make a selection of my choice.
I once watched a series of "Boondocks anime movie" where there were different types of weeds with their labels and it was really cool especially the place where "Grand pa" took some species of weed with their different names labeled on them and he got so high with his preferred Skywalker weed and I envision having such a scenario where I could just walk in to a shop where weed is sold pick my choice happily and go to my destination where ever and smoke it freely.
Sometimes I just wonder when weed would ever be legal just like Tobacco cigarettes.
Anytime maybe sooner rather than later?🤷🏻‍♂️
---
Posted via proofofbrain.io
---
---