Poison does not kill people food does.

I have never seen anyone eating or drinking poison, except in suicide cases. But many people die from poisons when all they ever wanted to do was to eat their favorite meal.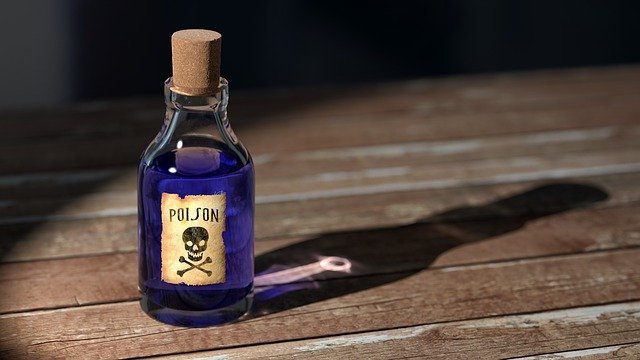 Source
This should teach us to be wary of the things we love, but have we learned?
You answer that
The things we have no affinity for can't hurt us because we always keep such things at arm's length. And if it can't come close enough, then it has no chance of getting to us.
Talking of what we like; humanity has an insatiable appetite for free things. As a result, a lot of people have consumed poison through freebies.
I learned a bit about copywriting during the lockdown. We were taught to use clickable titles to write our sales copies. "To make sales, the title of the sale copy has to be click-bait", I Was told.
Quick research was carried out to find out the exact word people are susceptible to. From random sales copies, we were able to find out that people click more on sales copies that contain the word free or promo in their title.
While we were taught to use this knowledge to our advantage, many others are using this same strategy to poison people, not just in the literal sense of the word.
A lot of people have been duped because of their unbridled appetite for freebies.
Some months back Twitter Social was banned from operating in Nigeria. As a result, some Nigerians resorted to accessing the platform through the use of the virtual private network(VPN), to disguise their location. This opens a big opportunity for criminals to defraud ignorant Nigerians of their digital assets.
This was possible because many people opted for free and untrusted VPN which may contain malware
Malware is software designed for the sole purpose of damaging, disrupting, or gaining unauthorized access to a computer system.
You should know that all your passwords and keys are encrypted on your phone.
With malware, the handlers of a VPN's server might gain access to your internet protocol address. With that, your encrypted passwords and keys are compromised.
VPN is not altogether bad. I use it for some purposes. If you must use a VPN use a paid version from trusted companies.
Why paid version?
VPN is very expensive to maintain. whoever offers it to you for free is because there are data they want to steal from your system.
Also, as much you can, avoid performing any form of financial transaction while connected to a VPN either free or paid version.
Free things sound enticing even to me. If you give me free money, I will not reject it. I think that I'm lying, try tempting me by sending me some money. I will happily fall for it.
That's by the way.
Before you accept freebies, check well because it might be mixed with poison.
Take this from me, and my favorite author.....
Avoid the free lunch, it always has hidden obligations. Robert Greene
Thanks @mmykel ☺️

---
Posted via proofofbrain.io
---
---