The Legendary Blockchain: Hive pump! Hive 3rd Anniversary!
Last night I told someone in the Neoxian City that Hive will be trading at $1 today. I don't know if I was joking or serious but I was having fun believing it. I woke up this morning to see Hive trading at $0.531. I quickly went to the city to remind him what I said about Hive. It wouldn't be bad to see Hive trading at $10.
I am dreaming, right? Surely! But we have seen Hive do her wonders before. She had traded at $3 and we were all here cheering on and on. So it would definitely not be bad to watch her do that magic again and go on an ATH of $10. After all, isn't today her day?
It really is.
Today, Hive blockchain is celebrating her 3 years of thriving, breaking, stumbling, and still standing firm regardless. We have seen a lot of dramas and we conquered them. We have seen the ups and downs and we came out strong.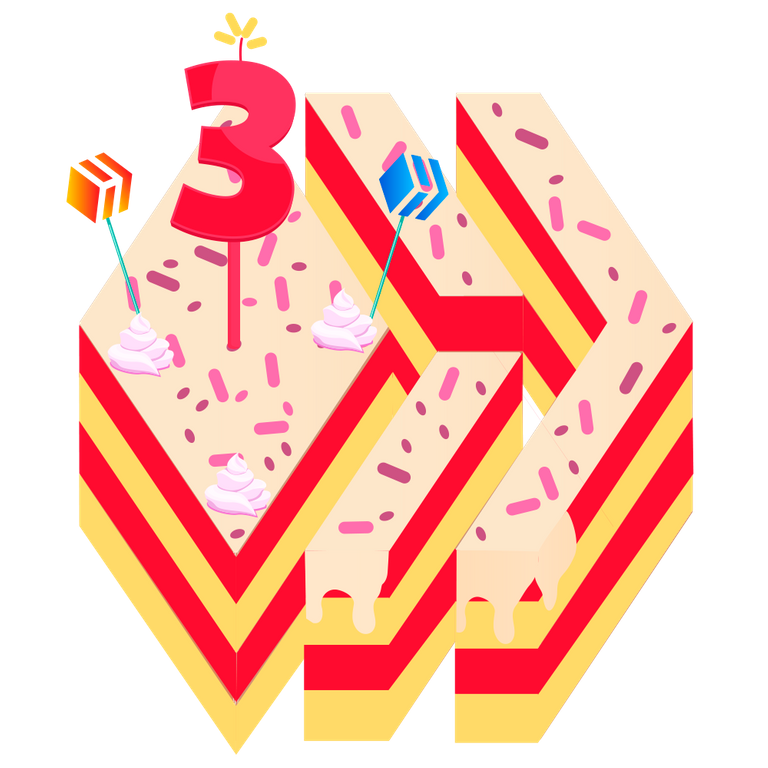 Source
Today, Hive is better than three years ago. We have grown so strong, nothing can stop us now. We have different communities, tokens, DApps, and projects that are holding us together. Every day, we watch as we grow consistently without breaking a sweat. And we will continue to grow.
We are here to stay and change the blockchain evolution as more and more people will come to identify with us. Together, we are stronger, and we will build this Blockchain into a legendary one.
I hope you will stick around and be a part of the revolution. Cheers to 3 years Hive, cheers to a new age, and cheers to more unifying years ahead.
Happy Birthday to you, Hive.
Posted Using LeoFinance Beta
---
---