[EN/PT] Battle Mage Secrets! Rise of the Commons
[EN]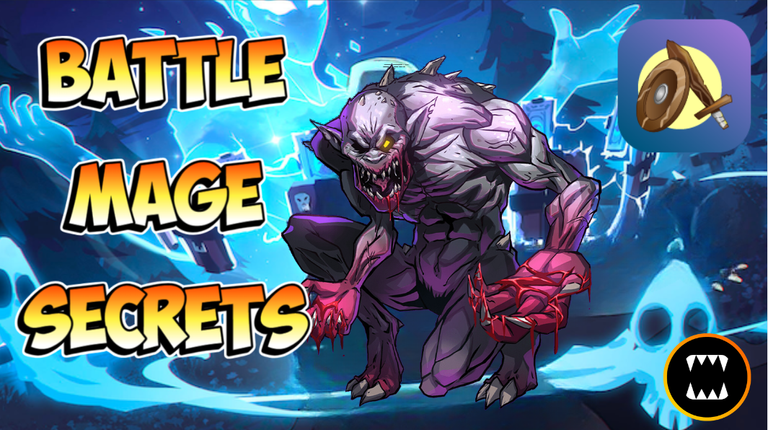 Hello, Splinters Fanatics!
Another week has passed and we're back for another Battle Mage Secrets, where we reveal the best battle strategies depending on the Ruleset proposed. When a battle begins, the first thing that both players have to analyze are the Rulesets available, so that they can put together a good battle strategy by choosing the most suitable monsters.
The Ruleset Rise of the Commons

will be our object of study in this post, but before we start we need to know how it works:
---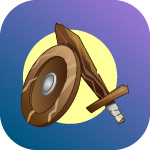 Rise of the Commons
Forget the Legendary and Epic monsters in your collection, only Common and Rare monsters can be used.
---
Every Spinterlands player should bear in mind that the most important cards in the game are the Common and Rare rarity cards, because they can always be used in battle. Therefore, for those who wish to build or even rent cards, it is important to focus on these cards first. What's more, these cards can often be bought for more affordable prices.
The Ruleset Rise of the Commons

is of the restrictive type, so there's not much to do, just have a good collection for these moments, with rusky monsters. In reality, there are Common and Rare monsters that are very strong, and there are also monsters that offer good support to the team with these rarities.
What you can do to minimize the lack of Legendary and Epic monsters in battle is to use Legendary Summoners whenever possible. They add more abilities to the team of Common and Rare monsters, not that these monsters are weak.


The battle took place in the Gold League, in Morden mode, and featured the following Ruleset: Rise of the Commons

and Counterspell

, as well as 53 mana available and Splinter Fire and Water unavailable.

Due to the Rulesets available, Magic damage monsters are penalized, so the likelihood of seeing them on the field is low, while Melee and Ranged damage monsters will be the main ones to use. So I chose Splinter Death with MIMOSA NIGHTSHADE Summoner, which nullifies healing abilities and reduces the opponent's Magic and Ranged damage.
My opponent, on the other hand, chose the Summoner QUIX THE DEVIOUS, which also reduces Ranged damage and reduces speed, both by (-1). In this battle, the backline can contain more Ranged damage monsters. That's why he wanted to penalize this type of monster, the same strategy I used.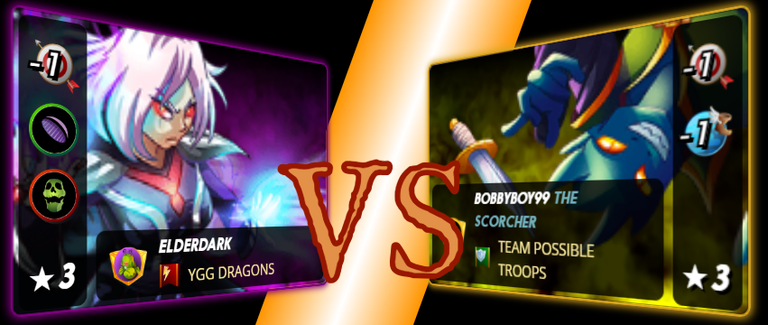 Below is my line-up strategy:
| CARD | STRATEGY |
| --- | --- |
| | In the first position, I chose CURSED WINDEKU as the main tank, as it has a lot of Health and Armour, as well as the ability Thorns which will certainly be very useful for countering melee damage monsters. |
| | In the second position I cast QUEEN OF CROWS, a monster that also has a lot of Health, but has Ranged damage and its ability Close Ranged allows it to attack from the first position. |
| | In the third position, SAND WORM, a Melee damage monster, has been deployed, which has a lot of offensive damage and attacks the last enemy position. |
| | In the next position, I chose VENARI BONESMITH, a Magic damage monster that has two important abilities Poison and Life Leech, which poisons and removes the health of the opposing monster with each attack. |
| | Next, I chose DHAMPIR STALKER, which has Ranged damage and the ability True Strike, meaning it never misses its target and has very offensive damage. |
| | Finally, NIGHT GHOUL a monster that has been placed there to attract almost all damage to itself, due to its Taunt ability. |
---
Come and see the battle!
It was the right decision to use NIGHT GHOUL, in last position, to attract almost all the damage to itself. This way, the damage is split between the first and last positions. In the first position, CURSED WINDEKU receives the Melee damage of the opponent in the first and second position, his ability Thorns will leave its after-effects on the opponent.
My opponent also chose as a tank, CURSED WINDEKU, which was defeated from the first round, because almost all the damage was directed at it, and its healing ability was canceled by Summoner MIMOSA.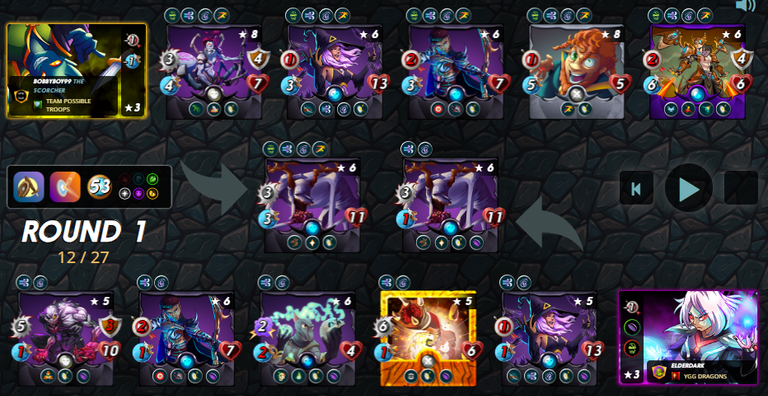 With the damage split between the first and last positions, our tank was able to resist the opponent's damage for longer. In the second round, we managed to defeat his secondary tank, so there are now only ranged damage monsters left on the enemy side.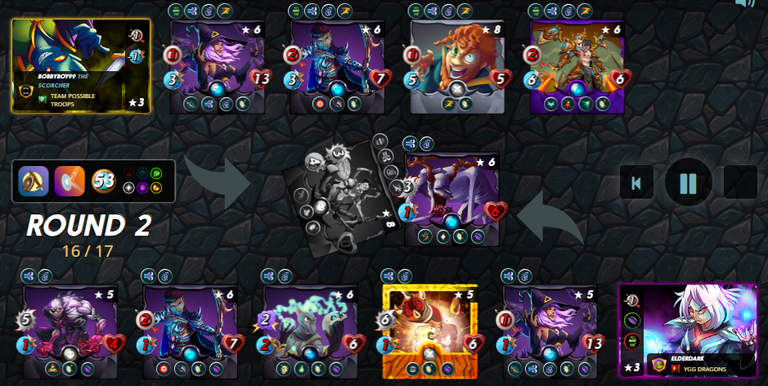 As there were no monsters with the healing ability to support our distraction monster, NIGHT GHOUL. In this round, it didn't resist and now all enemy damage has been directed to the first position. Note that NIGHT GHOUL is a very powerful monster and even though it didn't deal any damage to the opponent, it was responsible for our team performing well.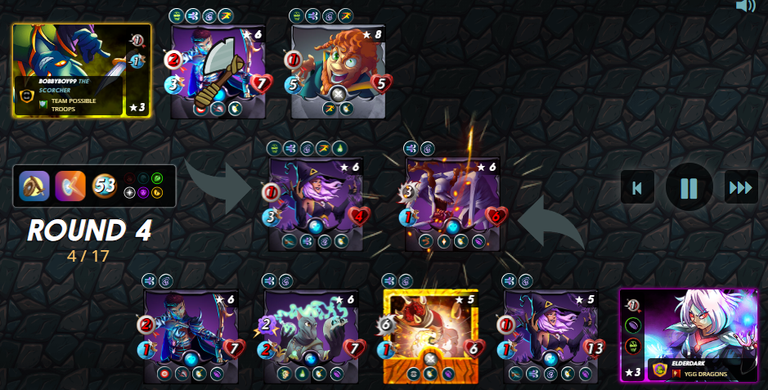 Finally, the battle was over and we won. Even though the opponent used quite powerful monsters as well. I emphasize that the victory was only possible due to NIGHT GHOUL, because the opponent had monsters to attack our backline monsters with the ability Snipe.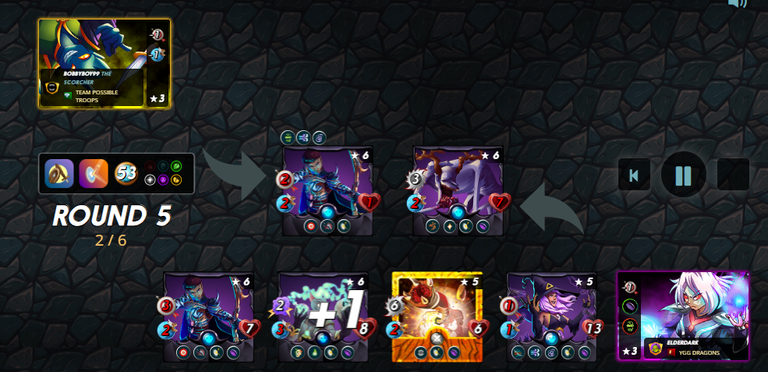 The Ruleset Rise of the Commons

is a restrictive rule and reduces the choice of cards we can draw in battle. That's why it's important to have Common and Rare monsters in your collection as a priority, rather than Legendary and Epic monsters.
---
If you've made it this far, thank you very much for your time and if this content has been useful in any way, please leave your upvote and reblog!

[PT]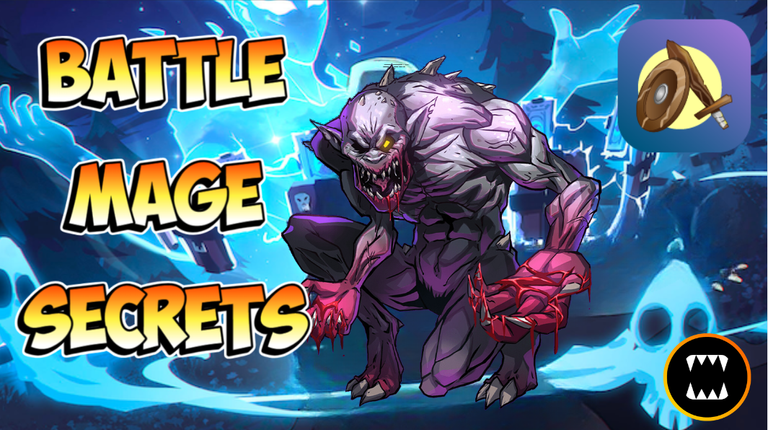 Olá, Splinters Fanaticos!
Mais uma semana se passou e estamos de volta para mais um Battle Mage Secrets, onde são revelados as melhores estratégias de batalha em função do Ruleset proposto. Quando uma batalha é iniciada a primeira coisa que ambos os jogadores devem analisar são justamente os Rulesets disponíveis, para então montarem uma boa estratégia de batalha escolhendo os monstros mais adequadros.
O Ruleset Rise of the Commons

será nosso objeto de estudo desse post, mas antes de começamos efetivamente temos que saber como ele funciona:
---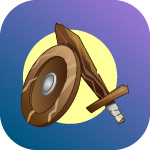 Rise of the Commons
Esqueça os monstros Lendários e Épicos da sua coleção, somente monstros Comuns e raros podem ser utilizados.
---
Todo jogador de Spinterlands deveria ter em mente que as cartas mais importantes do jogo são a de raridade Comum e Rara, isso porque elas sempre podem ser utilizadas em batalhas. Por isso, para aqueles que desejam construir ou até mesmo alugar cartas é importante focar primeiro nessas cartas. Além disso, muitas das vezes essas cartas podem ser adquiridas por valores mais acessíveis.
O Ruleset Rise of the Commons

é do tipo restritivo, então não tem muito o que fazer, somente ter uma boa coleção para estes momentos, com monstros rusbusto. Na realidade existem monstros Comum e Raros que são muitos fortes, além disso existem monstros que oferencem um bom suporte ao time com essas raridades.
O que se pode fazer para miminizar a falta de monstros Lendários e Épicos na batalha é utilizar Invocadores Lendários, sempre que possível. Pois, eles adicionam mais habilidades ao time de monstros Comuns e raros, não que esses monstros sejam fracos.


A batalha aconteceu na Liga Gold, no modo Morden, e contou com o seguinte Conjunto de Regras: Rise of the Commons

e Counterspell

, além de 53 de mana disponível e os Splinter Fogo e Água indisponíveis.

Devidos aos Rulesets disponíveis, monstros de dano Mágico são penalizados, então a probabilidades em vê-los em campo é baixa, em contrapartida monstros de dano Melee e Ranged serão os principais a serem utilizados. Dessa forma, optei em escolher o Splinter Morte com a Invocadora MIMOSA NIGHTSHADE, que anula habilidade de cura e reduz dano Mágico e Ranged do oponente.
Já meu oponente, escolheu o Invocador QUIX THE DEVIOUS, que também reduz dano Ranged e reduz a velocidade, ambas em (-1). Nessa batalha a backline pode conter monstros de dano Ranged com mais intensidade. Por isso, ele quis penalizar esse tipo de monstro, mesmo estrategia utilizada por mim.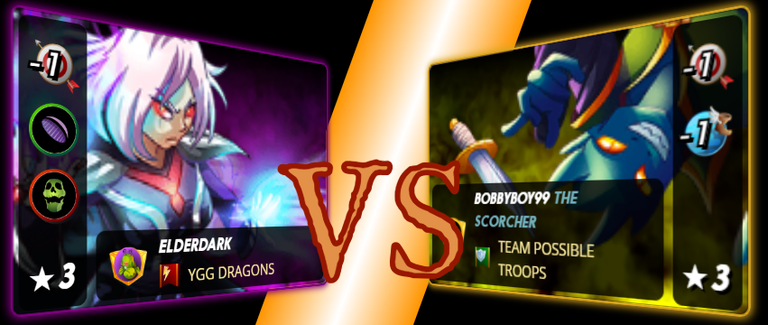 Abaixo segue minha estratégia de escalação:
| CARD | STRATEGY |
| --- | --- |
| | Na primeira posição, escalei CURSED WINDEKU como tanque principal, pois possui bastante Saúde e Armadura, além disso possui a habilidade Thorns que certamente será bem útil para counterar monstros de dano Melee. |
| | Na segunda posição escalei QUEEN OF CROWS, um monstro que também possui muita Saúde, porém de dano Ranged e sua habilidade Close Ranged permite que ataque da primeira posição. |
| | Na terceira posição foi escalado SAND WORM um monstro de dano Melee, que possui um dano bastante ofensivo e atacar a última posição inimiga. |
| | Na próxima posição, escalei VENARI BONESMITH um monstro de dano Mágico que possui duas habilidades importantes Poison e Life Leech, que envenena e retira a saúde do monstro adversário a cada ataque. |
| | Em seguida, escolhi DHAMPIR STALKER de dano Ranged, além disso possui a habilidade True Strike, ou seja, ele nunca erra o alvo e possui um dano bastante ofensivo. |
| | Por fim, NIGHT GHOUL um monstro que foi colocado ai para atrair quase todos os danos para si, devido sua habilidade Taunt. |
---
Venha Conferir a Batalha!
Foi uma decisão acertada utilizar NIGHT GHOUL, na última posição, para atrair quase todos os danos para si. Dessa forma, os danos ficam divididos entre a primeira e a última posição. Na primeira posição, CURSED WINDEKU recebe os danos Melee do oponente da primeira e segunda posição, sua habilidade Thorns deixará sequelas no adversário.
Meu oponente também escolheu como tanque, CURSED WINDEKU que desde a primeira rodada foi derrotado, pois quase todos os danos estavam direcionado para ele, além disso sua habilidade de cura foi analuda pela Invocadora MIMOSA.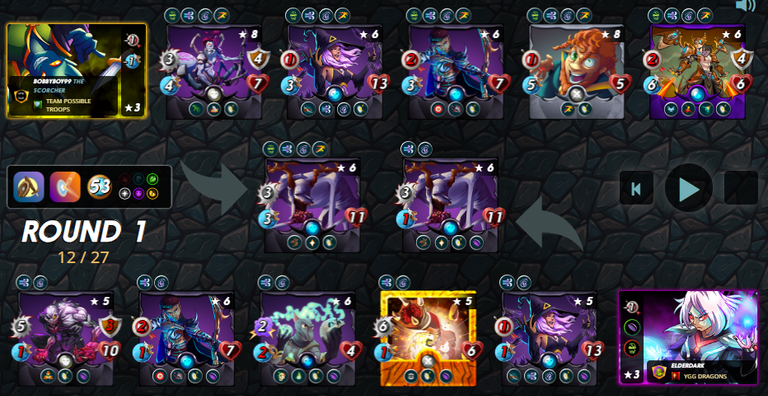 Com os danos divididos, entre a primeira posição e última, nosso tanque conseguir resistir mais tempo aos danos do adversário. Na segunda rodada conseguimos derrota seu tanque secundário, sessa forma restam agora somente monstros de dano ranged no lado inimigo.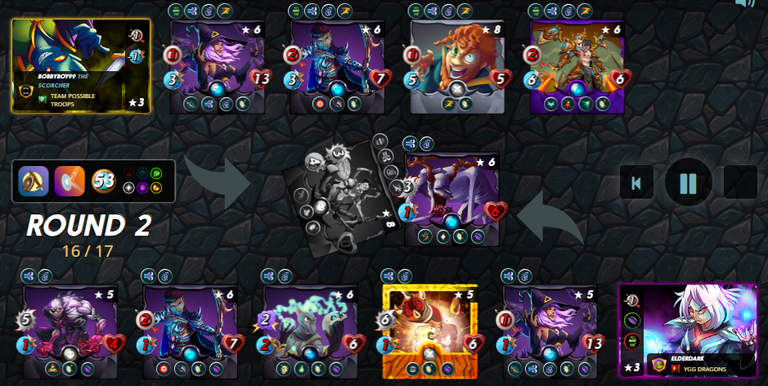 Como não haviam monstros com a habilidade de cura para dar suporte ao nosso monstro de distração, NIGHT GHOUL. Nessa rodada, ele não resistiu e agora todos os danos inimigos foram direcionados para primeira posição. Observem que NIGHT GHOUL é um monstro bastante poderoso e mesmo não dando nenhum dano ao oponente foi o responsável para que nosso time tivesse um bom desempenho.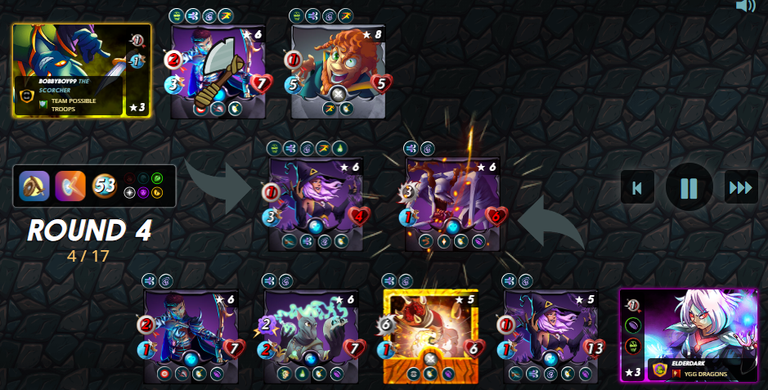 Por fim, a batalha foi finallizada e obtivemos a vitória. Mesmo que o oponente tenha utilizada monstros bastante poderosos também. Enfatiso que a vitória só foi possível devido a NIGHT GHOUL, pois o oponente tinha monstros para atacar nosso monstros da backline com a habilidade Snipe.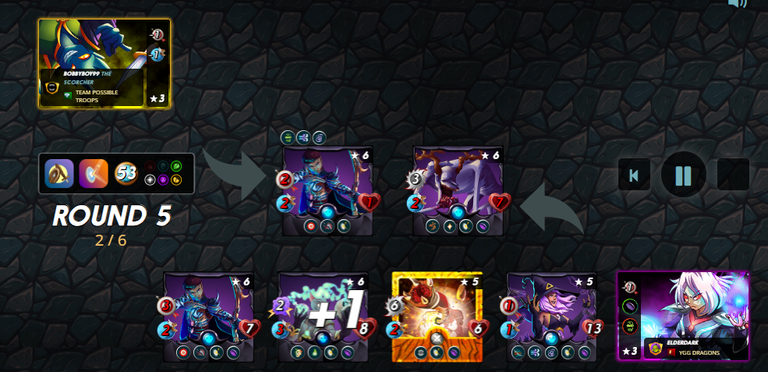 O Ruleset Rise of the Commons

é uma regra restritiva e diminui a opção de cartas que podemos escalar em batalha. Por isso, é importante ter as mosntros Comuns e Raros na coleção como prioridade, ao invés dos monstros lendários e épicos.
---
Se chegou até aqui muito obrigado pelo seu tempo e se de alguma forma este conteudo foi útil, deixe seu upvote e reblog!

🎮 Referral Links 🎮
Splinterlands | The best #Play2earn game there is!
Rising Star | The journey of a star in the music world! START FREE!
dCrops | Opportunity simulator, the farm of Hive!
---
Imagens: @splinterlands

---
---