My Experience With Scary Moments
My Experience With Scary Moments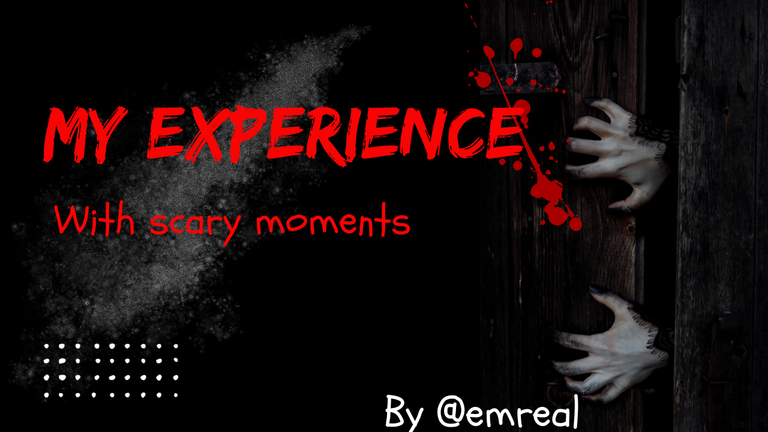 Designed With Canva
Inasmuch as we try our best to avoid scary moments, we can't escape them. The only provision made available for us is Our systems are built to get used to repeated occurrences. If you see extremely scared people, they are people that are not so exposed but anyone who has had an encounter with scary moments doesn't get so freaked when one comes by.
I am a lover of horror movies I watched one last night before I went to bed. Life is designed to bring many things our ways to train us to adapt to our various environments. Don't forget I said fear is part of life, we can never master it but we can get used to it. Fear is one of the things that can make a man sit for a while and reflect on his/her life no matter how stubborn he/she might be.
---
---
My Experience
That Sunday around 3 :00 p.m., I was still preparing my things to go back to Plateau State, where I work when I heard this sharp sound that looked like that of a car crash. I didn't give it much thought but continued preparing my things because I was running out of time.
It wasn't up to five minutes when I heard people crying from my community running towards the direction of the sound. I had to leave what I was doing, lock my door, and head out straight to the scene as well.
All my life, I have never encountered any ghastly accident scene. And the road wasn't that busy, so I was expecting it to be a very minor accident, arriving at the scene, I saw the car shattered.
---
---
The front squeezed as if it collided with a truck, the first person I saw involved in the accident was lying down on the stirring, lifeless. He seemed to be like the driver, the next person had glasses stuck in his head, please I won't go into detail on that to avoid causing a problem to some persons.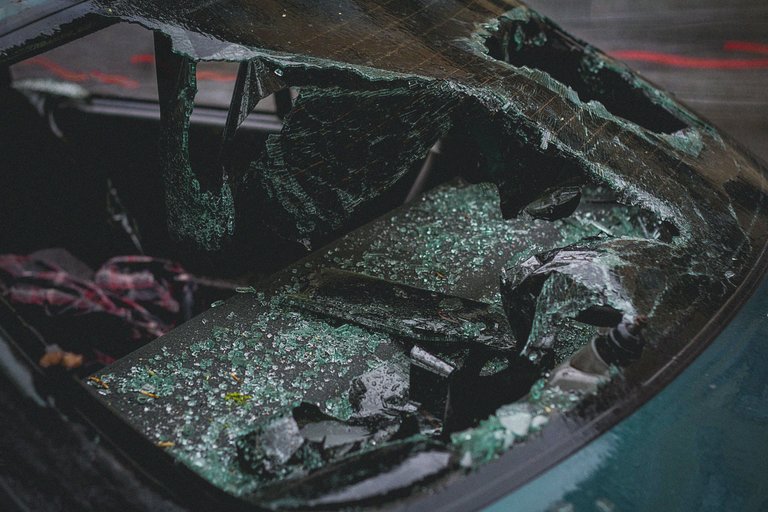 I didn't know what made me move a bit closer and boom, I saw two dead persons, whose condition I don't think is nice to describe. When I saw those, I lost myself, I didn't know when I started crying. Everybody was just surprised how the accident occurred because the car didn't hit anything at all. The Federal Road Safety Corps Were called and they took them all to the hospital.
I couldn't keep myself together, fear gripped my heart, and I had to postpone my journey for the following day, that fear that often accompanies the sight of seeing the dead held me bond.
---
---
My room is outside the main house and I am the only one living in it. That night, I couldn't sleep, I was so terrified, each time I closed my eyes I felt like those persons I saw lying helpless on the ground were around me.
Because of how I allowed the memory shroud my mind, I kept having a series of dreams about the scene, each time I woke up and saw myself alone in the room, I felt like entering into the wall to just hide myself. I have to stay awake through the night wishing for the day to break. Each time the cock crows I open my window to check if the day has already broken.
The night seemed to be long, every movement I heard, be it of animals or humans in the house or in my ceiling became a threat. I feel as if the dead victims of the accident are the ones trying to get at me. You know that moment when everything looks scary right? LOL. The funniest part is there was light that night yet even my clothes on the hangers scared me.
---
---
How I Survived
It has been a struggle through the night until the daybreak, I didn't sleep well and to be frank, I didn't even know when the day finally broke. I just heard people talking in the compound in the morning and when I opened my curtains, the day was bright hehe. It took me time to get over the sight from my head though.
While traveling the next day, I was just imagining things, life is nothing honestly. I was so scared in the car, that each time the driver speeds a little, I start praying in my heart. The truth is no one can tell when an accident will occur. It was that day I learned how to respect safe arrival from a journey no matter how short it may look.
---
---
You know what amazes me is, that those persons that died, are humans like us, but when they became lifeless, they suddenly became a terror. People were even scared to come near their bodies. Life is funny, we ought to live daily with the consciousness that we will not live here forever. And that no matter how much people claim to love you, the day you fall dead that is it. They might even be scared to come near your dead body LOL. It's high time we stop doing all those things we do to impress or please men. Live your life as it should be and not as people want.
Sometimes I wish terrible things would keep happening around us so that we can know how frail we are and live with caution.
---
Thanks For Reading
---
---