Celebrating 3k Staked Bonanza! - 1k Delegation GONE!!!
Heyo!!! I want to thank everybody that took part in this contest and followed me this last few days. I learned a lot from this contest, and it also gave me some new ideias for the future. If you liked my 3k bonanza, you just wait for the 4k!!! Muhuhahahaha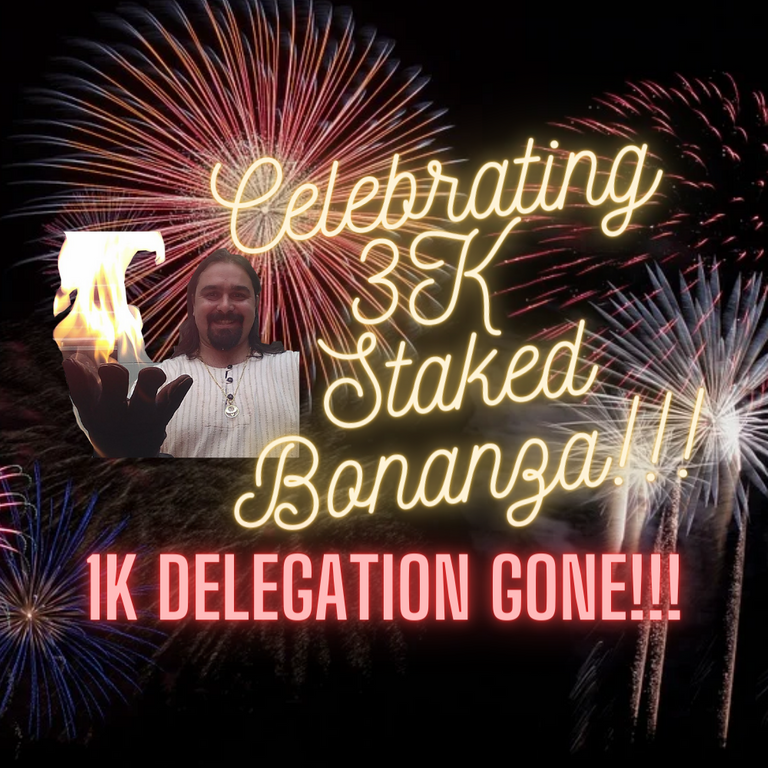 I was really lucky to get a 1k delegation from @proofofbrainio when I started, and I'm sure it made all the difference in my experience here. So now I want to give this same experience to another member of the tribe. But to make it fair, I decided to do a contest and the winner got a 1k delegation for 30 days!
This was a 3 part contest, that started on Tuesday 05/11 with a encripted message. The second message was on Thursday 05/13 and the last was Saturday 05/17!. So today I'm here to announce the winner!!! Here is the solution to the third message!



As you can see, the first key was the 3 eyes. One is ok and the other 2 are blocked. So you had to read only 1 letter at a time, not reading the other 2. It would look like this:
WPOLLEYSKNIHTNILBOGELPRURPEHT
SKNILBWOCNWORBEHTNEHW
Then the next step was the mirror, so you had to reflect (or invert) the sentence!
THE PURPLE GOBLIN THINKS YELLOW
WHEN THE BROWN COW BLINKS

DISCLAMER: The ideia of this delegation is to share the love and grow together. During the delegation you shall not selfvote, but spread this with the rest of the tribe, earning your share with curation. I'll be following the winner and if I see a selfvote, I'll take out the delegation and downvote with the same value of the vote.

After these 3 challenges, we have an undefeated player!!! She got all 3 first!!!
I've just delegated 1k to you @battleaxe !!! Use it wisely, spread the wealth and more important: HAVE FUN!!!

It was really fun for me to do this, and I hope you all had fun too!!! See you next time! And until then...
Keep posting and keep shining!


---
Posted via proofofbrain.io
---
---