My paper recycling project [ESP/ENG] Mi proyecto de recicladora de Papel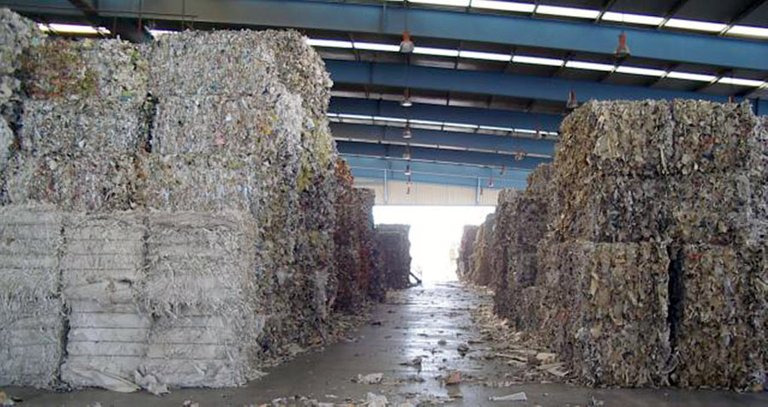 LINK
Llevar adelante el negocio ya sea de una recicladora Eiffel o cualquier otro tipo de negocios es importante que en primer lugar se desarrolle plan de negocios y para ello veremos algunos de los puntos más importantes a desarrollar para que este emprendimiento funcione.
En primer lugar debemos definir cuál es el plan de operaciones y producción, aquí se debe describir de lo que se encargará la empresa por ejemplo de recolectar el papel que sean usados los hogares, empresas, oficina u otro tipo de local, luego debe transportarlo a la planta de procesamiento, después de esto se debe categorizar el el tipo de papel, al final tendremos el papel y los residuos que suelen ser las impurezas resultantes del proceso.
Después viene el empaquetado para almacenarlo y transportarlo, aquí se puede comercializar esto a las empresas que utilizan productos a base del papel reciclado, no debemos dejar de lado que este tipo de empresa también puede ofrecer servicios aparte como por ejemplo la destrucción de documentos confidenciales.
Luego podemos detallar el plan de marketing, consiste en las estrategias que la empresa utiliza para promocionar sus productos como también sus servicios, aquí se puede crear conciencia de la importancia que tiene el reciclaje, para esto también la empresa puede realizar alianzas estratégicas con muchas otras empresas que estén o no relacionadas con el reciclaje de papel de esta manera se aumenta su visibilidad y credibilidad en el mercado.
Este equipo de venta tiene como responsabilidad buscar los lugares de donde se obtienen los papeles a reciclar tal es como hogares particulares, empresa, oficinas, oficinas de todo tipo.
Por último podemos hablar de los análisis económicos y financieros, cuánto es la inversión inicial que usted requiere para la puesta en marcha de la empresa, aquí debemos incluir desde los aspectos más sencillos como los camiones, maquinarias para el procesamiento, etc.. Debemos tener una proyección de cuánto kilos o toneladas de papel ser de colectará y se procesará en un tiempo determinado de esta manera se pueden calcular los ingresos, los costos operativos y sobretodo las utilidades.
Recordemos que también la empresa puede brindar servicios, entre ellos la destrucción de documentos confidenciales que claramente esto puede generar ingresos adicionales superando hasta el 20% de los ingresos totales que la empresa puede percibir, con todo esto podemos realizar las proyecciones que de alguna manera nos ayuden a mantener la empresa en alza, podemos definir el punto de equilibrio en un tiempo determinado esperando que la empresa genere ganancias de manera constante.
En principio hablar de este tipo de emprendimiento parece algo sencillo pero como cualquier empresa se necesitan tener muchos factores en cuenta, sobre todos aquellos que se detallan en un plan de negocio.

LINK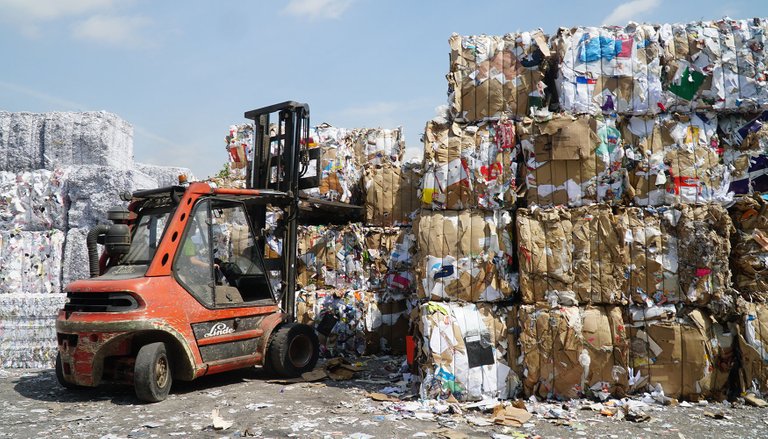 LINK
Carrying out the business, be it an Eiffel recycler or any other type of business, it is important to develop a business plan first and for this we will see some of the most important points to develop for this venture to work.
First of all we must define what the operations and production plan is, here it must be described what the company will be in charge of, for example, collecting the paper that is used by homes, companies, offices or other types of premises, then it must be transported to the processing plant, after this the type of paper must be categorized, in the end we will have the paper and the residues that are usually the impurities resulting from the process.
Then comes the packaging to store and transport it, here you can market this to companies that use products based on recycled paper, we must not forget that this type of company can also offer separate services such as destruction of confidential documents.
Then we can detail the marketing plan, it consists of the strategies that the company uses to promote its products as well as its services, here you can create awareness of the importance of recycling, for this the company can also make alliances strategic with many other companies that are or are not related to paper recycling, thus increasing their visibility and credibility in the market.
This sales team is responsible for finding the places where the papers to be recycled are obtained, such as private homes, companies, offices, offices of all kinds.
Finally we can talk about the economic and financial analysis, how much is the initial investment that you require for the start-up of the company, here we must include from the simplest aspects such as trucks, processing machinery, etc. .. We must have a projection of how many kilos or tons of paper will be collected and processed in a certain time, in this way income, operating costs and, above all, profits can be calculated.
Let's remember that the company can also provide services, including the destruction of confidential documents that clearly can generate additional income exceeding up to 20% of the total income that the company can receive, with all this we can make the projections that in some way help us to keep the company on the rise, we can define the break-even point in a certain time hoping that the company generates profits constantly.
At first, talking about this type of entrepreneurship seems simple, but like any company, many factors need to be taken into account, especially those that are detailed in a business plan.
---
---

LINK
This publication has been written in Spanish and translated into English with Google Translator.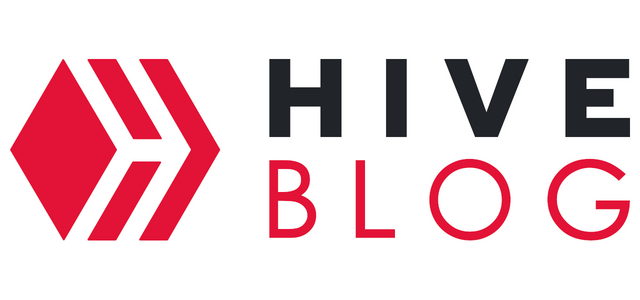 ---
---