A weekend in Edinburgh. Jan 23. Ocean Terminal. Leith. "The Wee Hub"
So, son invited me to travel to Edinburgh for a long weekend with the fam-bam, who was I to argue. Especially as he volunteered to drive!
Arriving in Leith, a couple of miles outside the city of Edinburgh late Friday afternoon it was a bit late to do much.
The hotel was just across the road from Ocean Terminal, a shopping mall. My daughter in Law, a shopaholic, dragged us all along.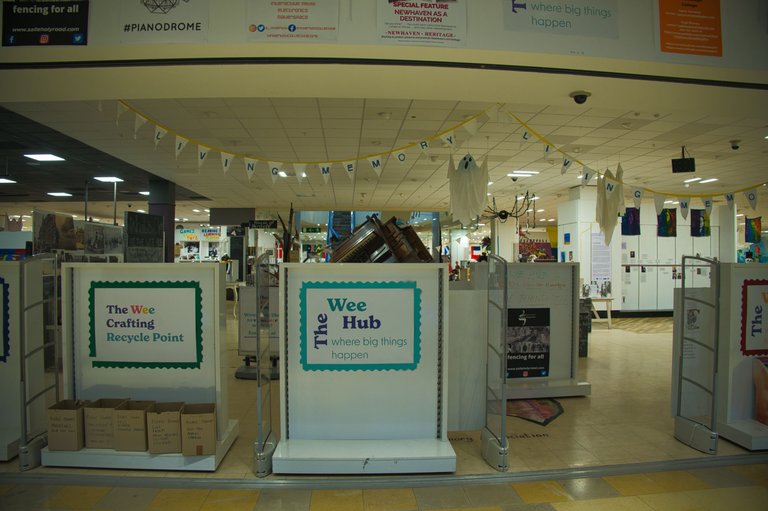 Fortunately I came across the Wee Hub, and was able to forego wandering around shops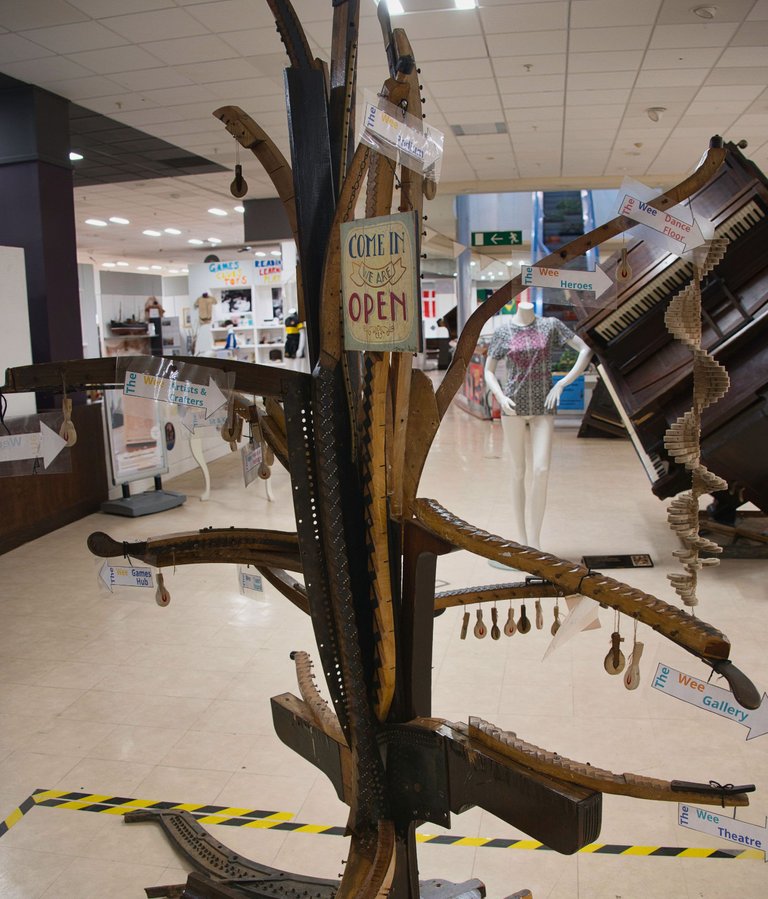 Didn't know what to expect, it just looked like a big bright space with stuff in.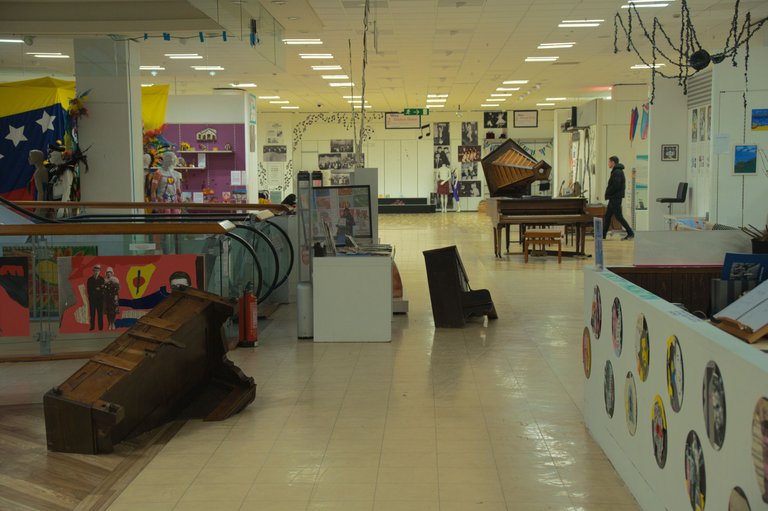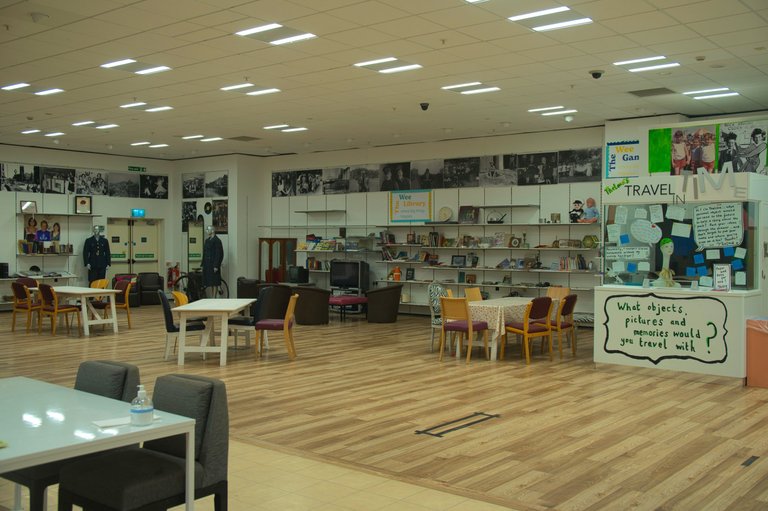 The wee hub, opened in April of 22 in a former liquidated debenhams store. It is a social project aimed at hosting and bringing together community groups from the local area.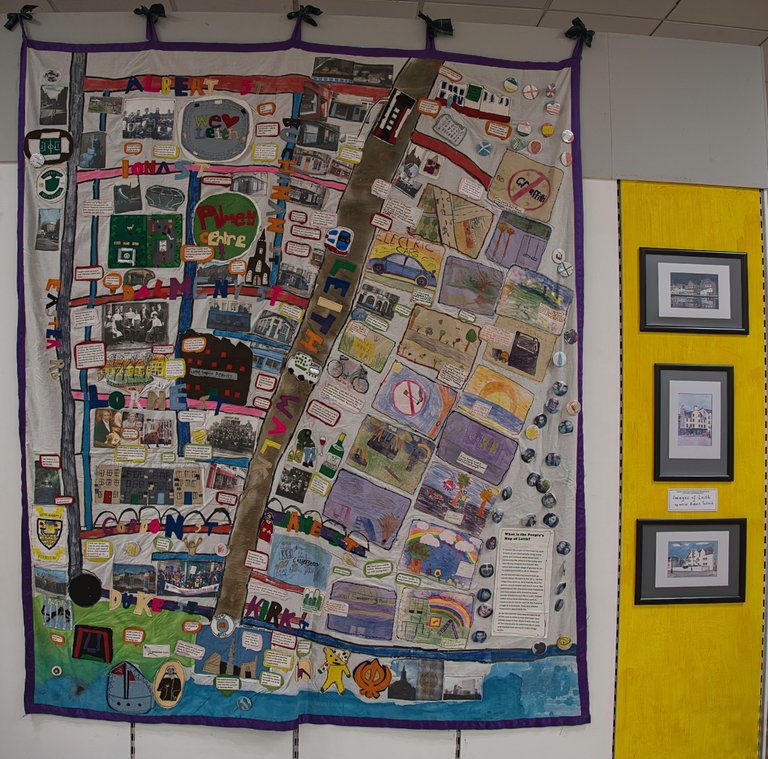 The People's Map of Leith
A montage of the local area with some interesting reflections by the residents
You don't say hello to the bus driver anymore, you just get on and off
Health and safety and political correctness stops lots of good things
We used to have pub crawls all the way doen the (Leith) walk
I had 8 grannies when i was growing up
Mrs. Perves of 3 South Place was the first to have a TV, she had 20 kids round to watch it
What is not to love, 90k sq.ft of space free of charge. Let's have a walk and see some stuff.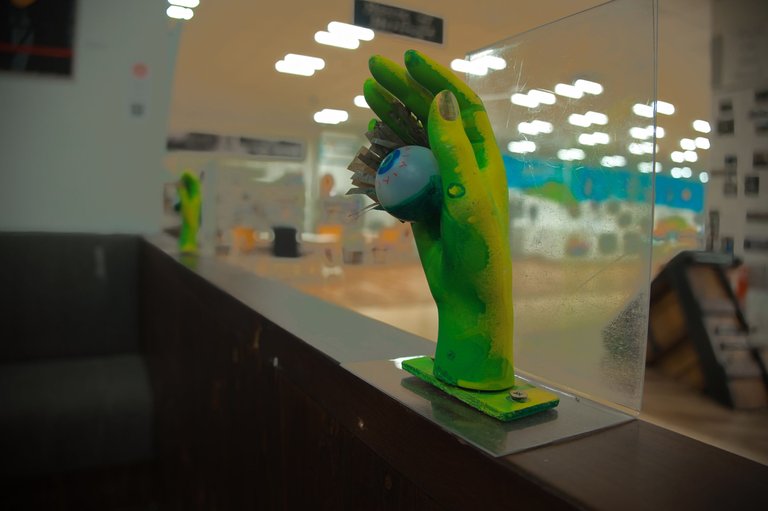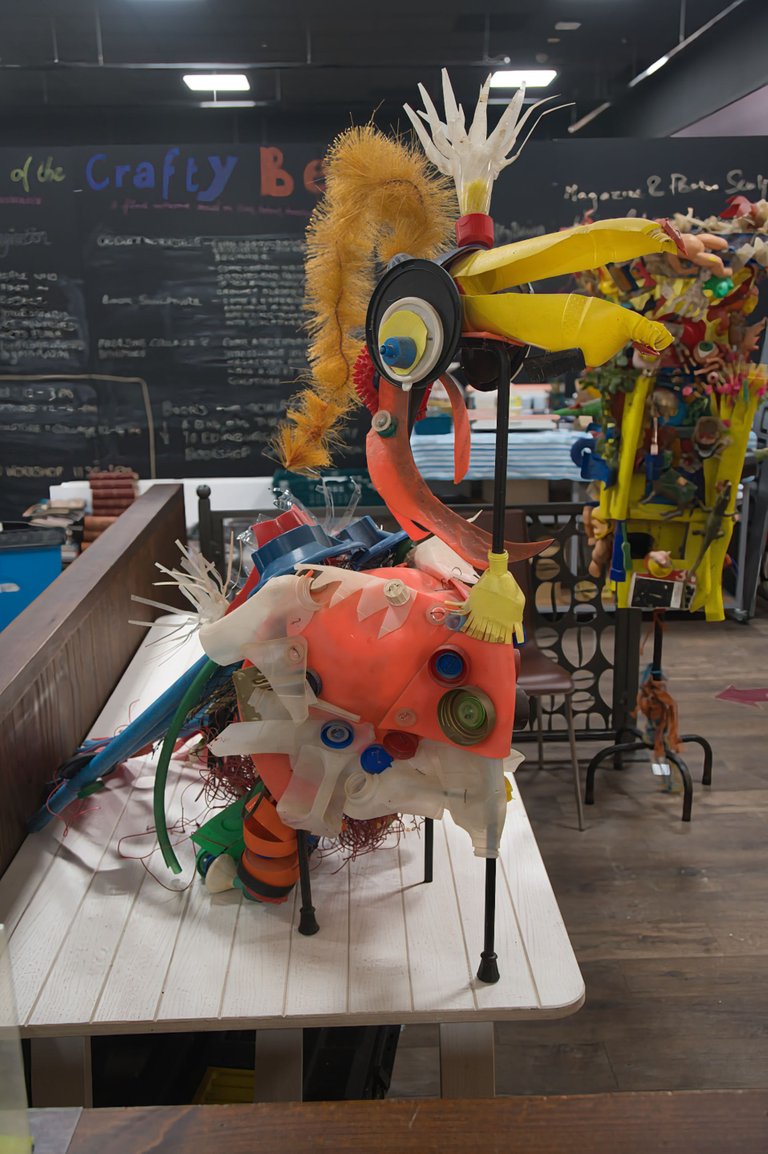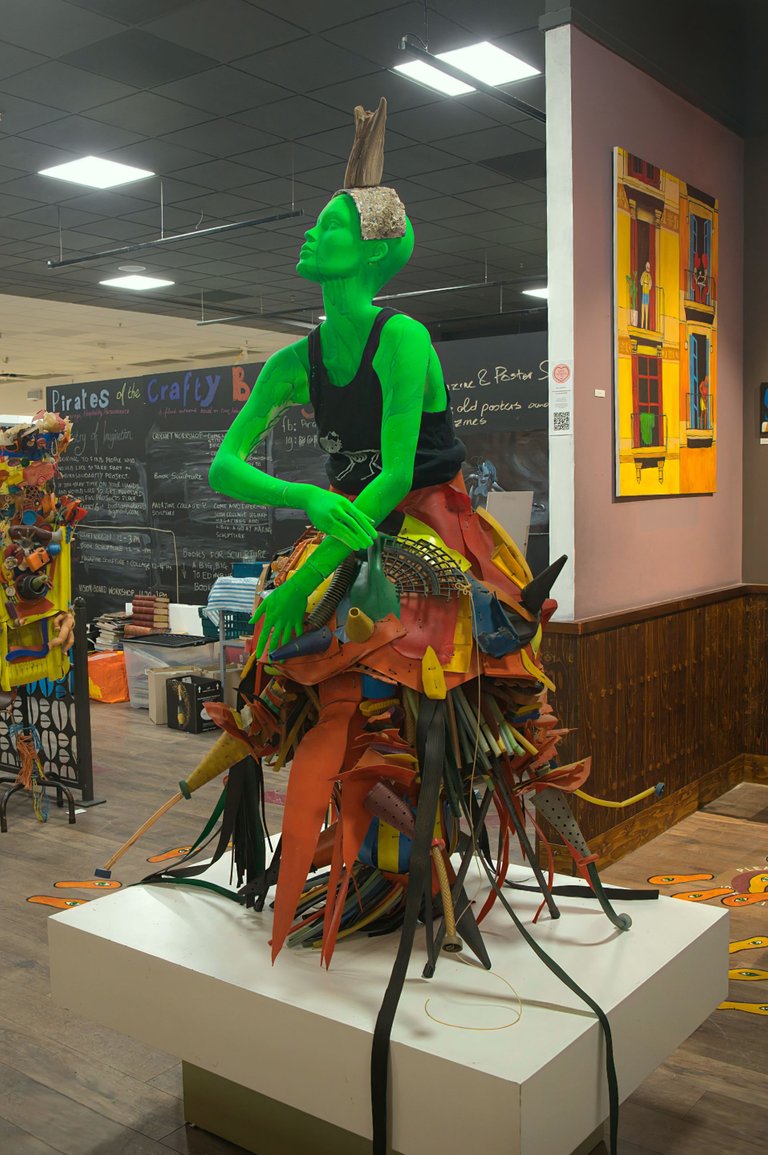 Some interesting sculptures made out of rubbish.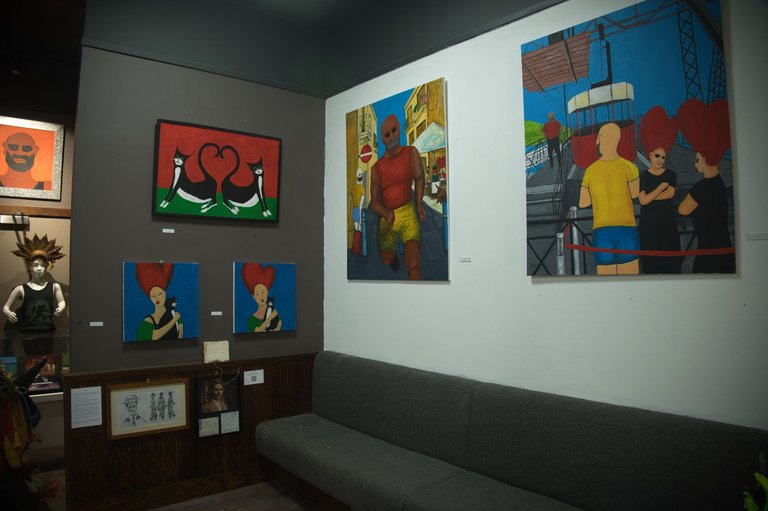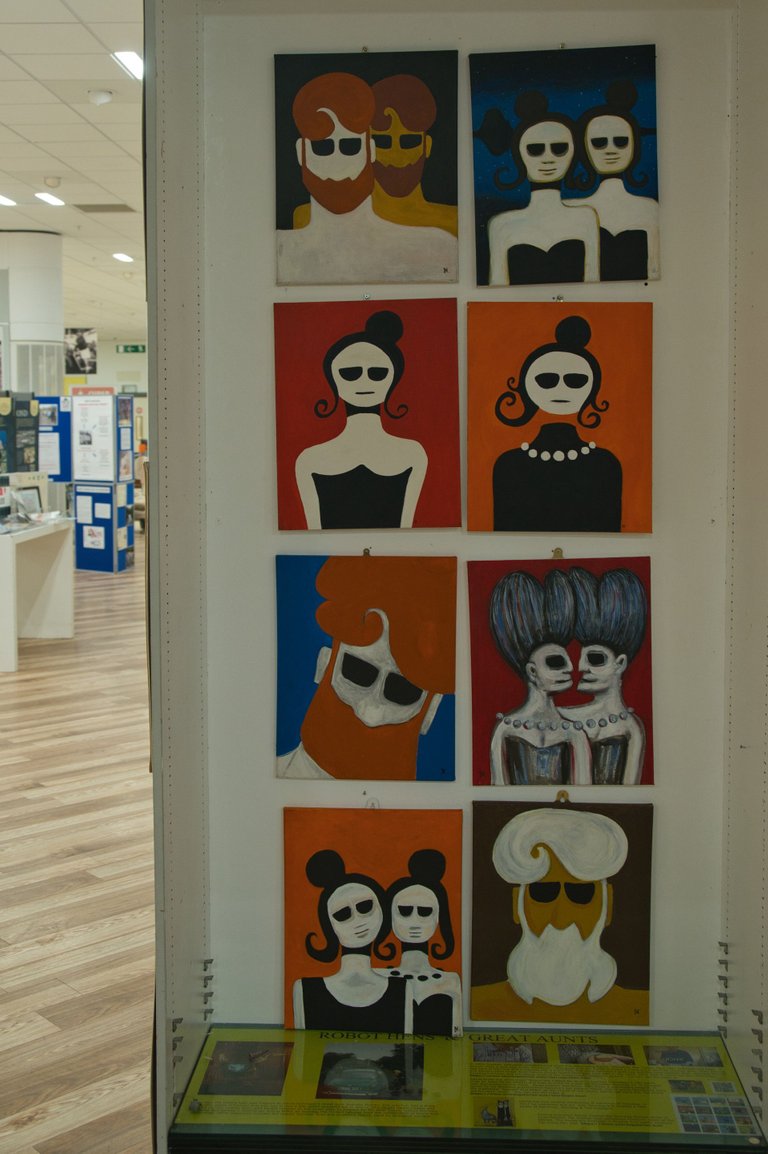 Bringing locals together no matter what their level of artistic expertise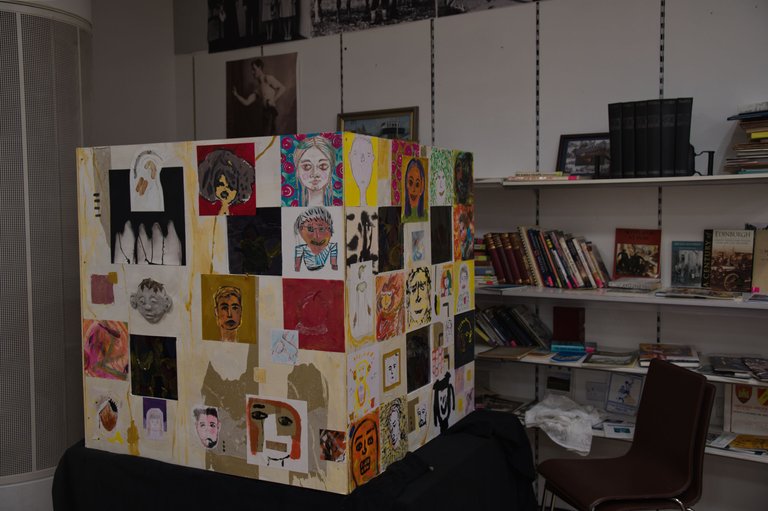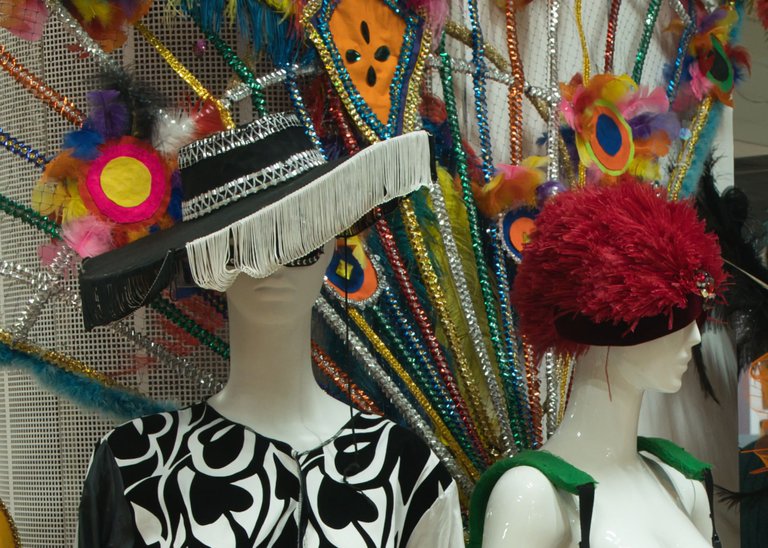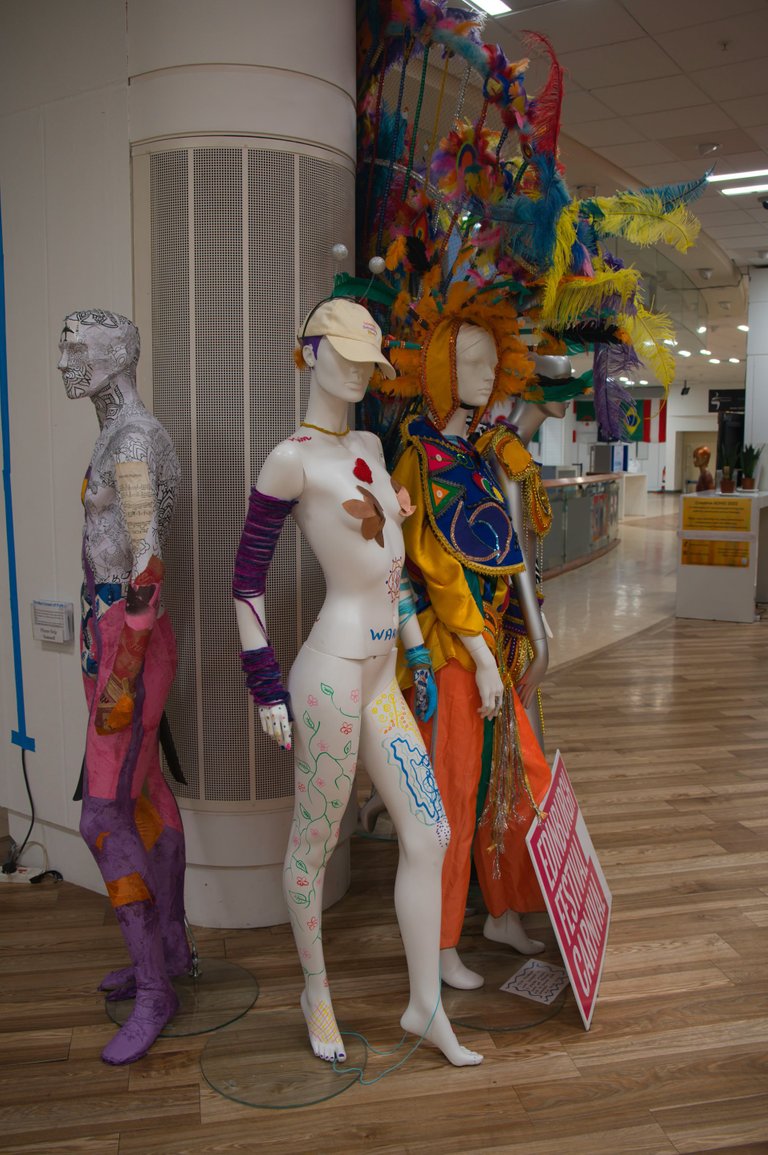 Some pieces displayed provided by the "Edinburgh Fringe Festival Carnival"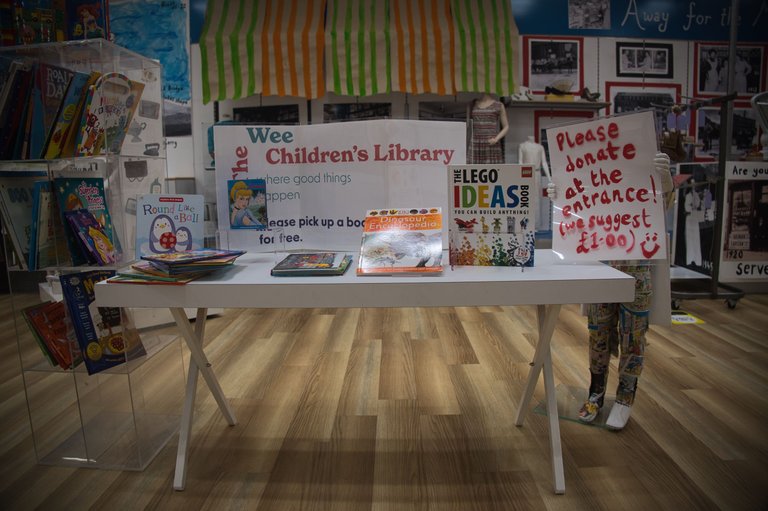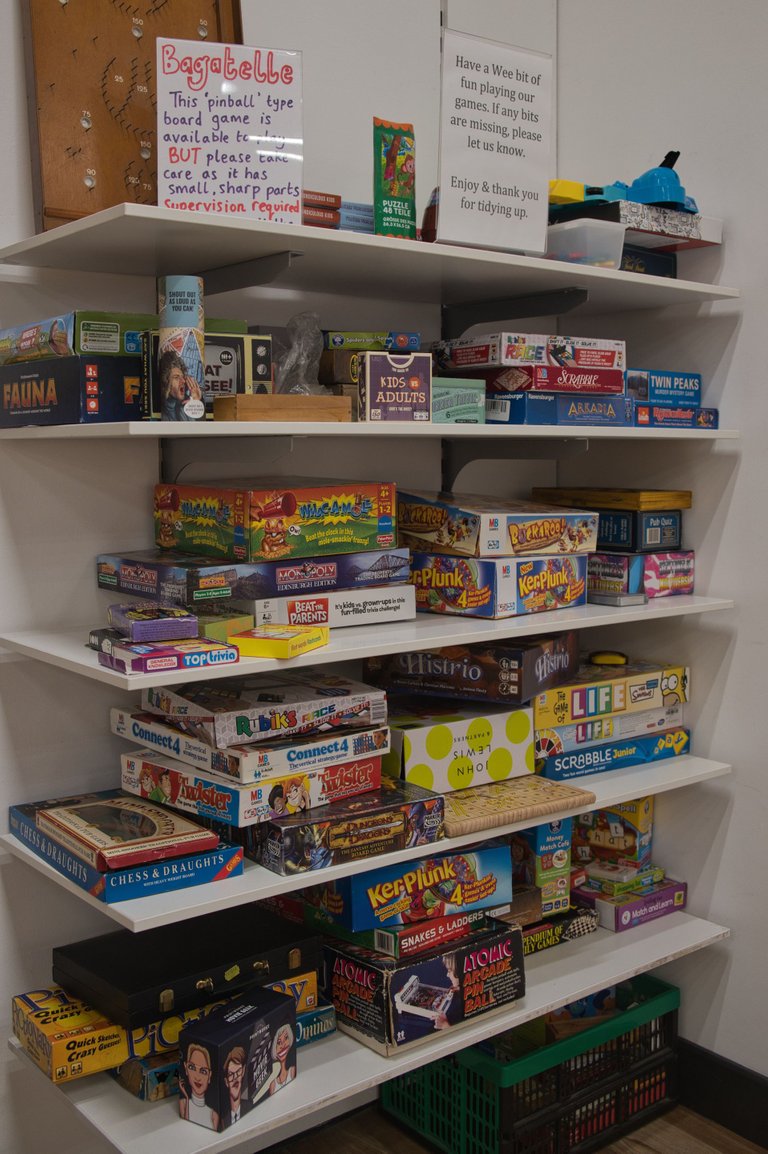 What better way to make new friends than this informal setting, pull up a chair, sit down and let me pull your kerplunk stick til your balls drop. ( behave! If you know, you know).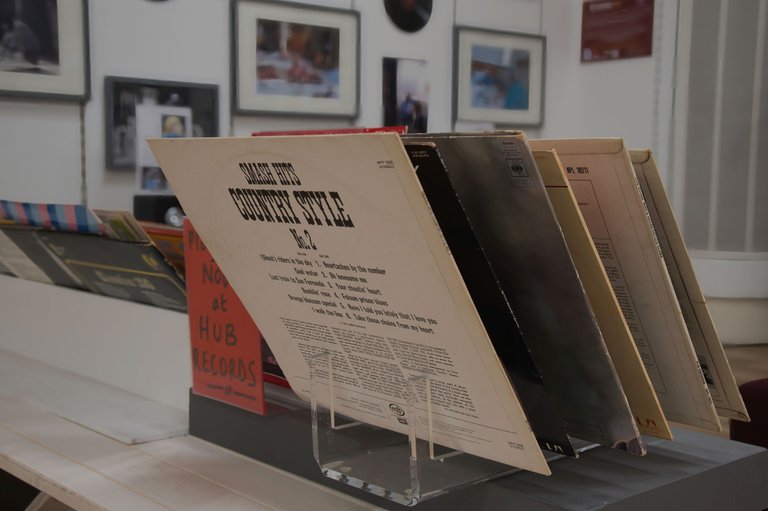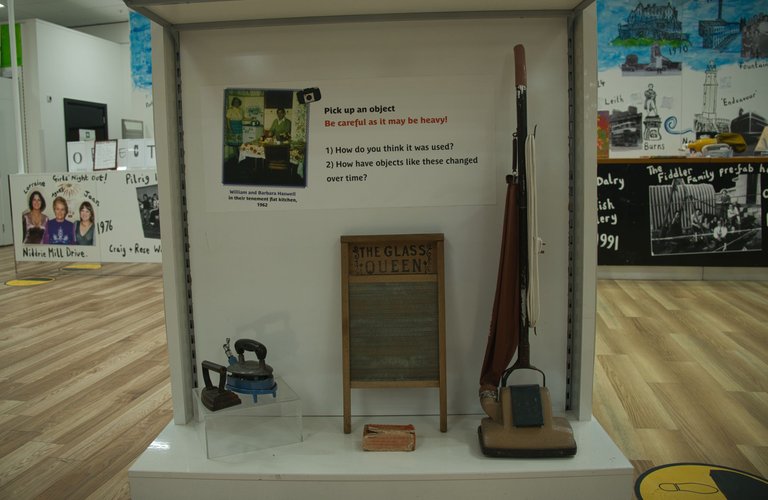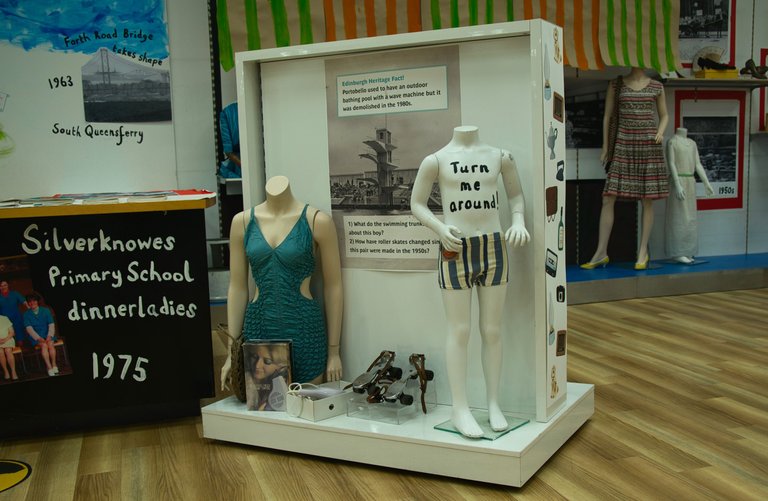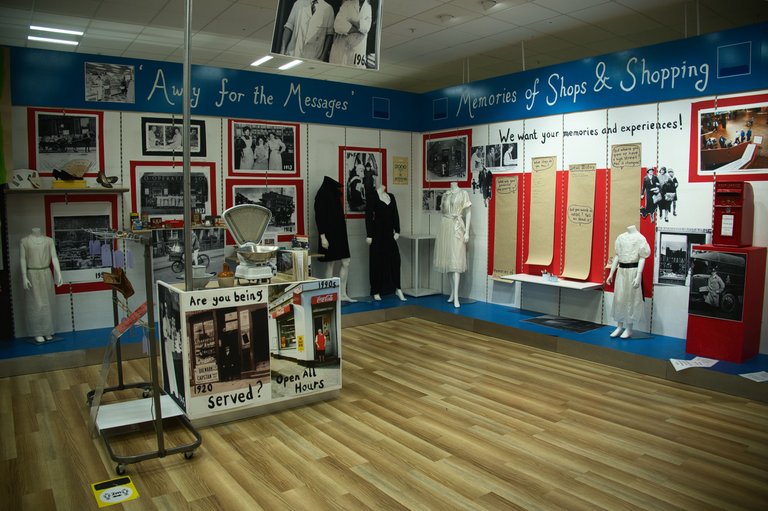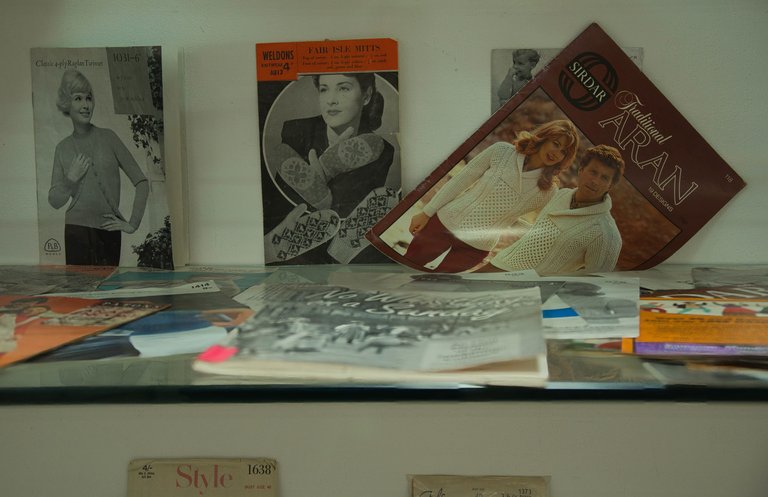 Lots of local social history to just simply soak up and enjoy. Or join the "sit and sew", knit whilst you natter community.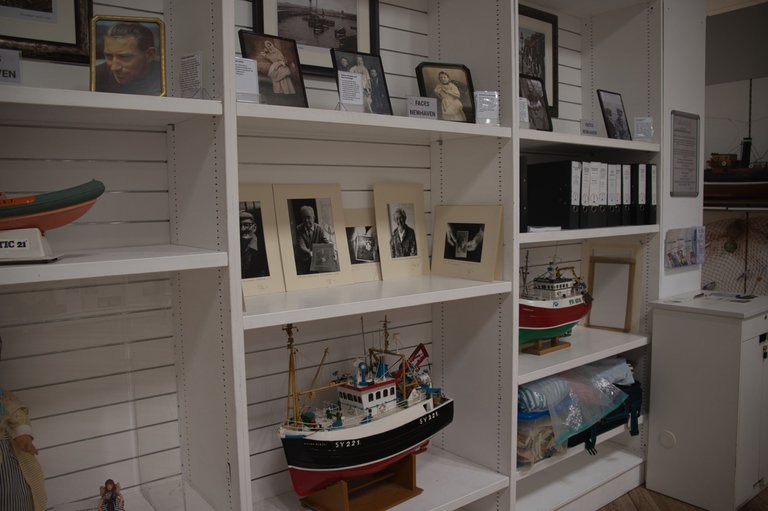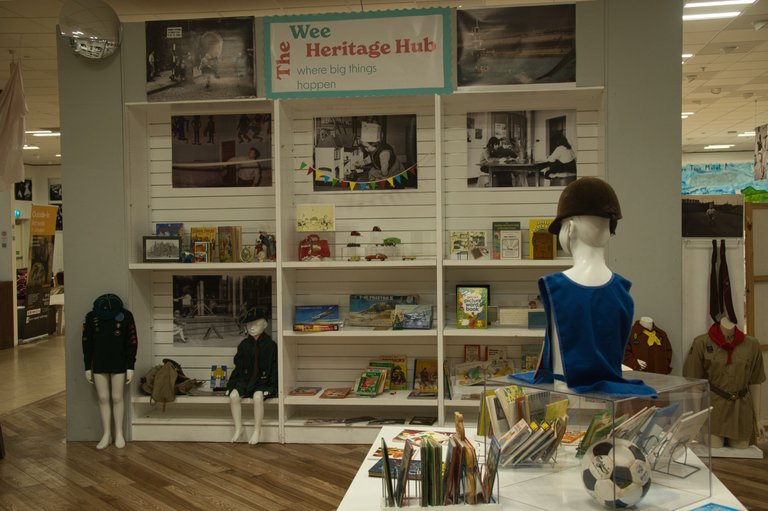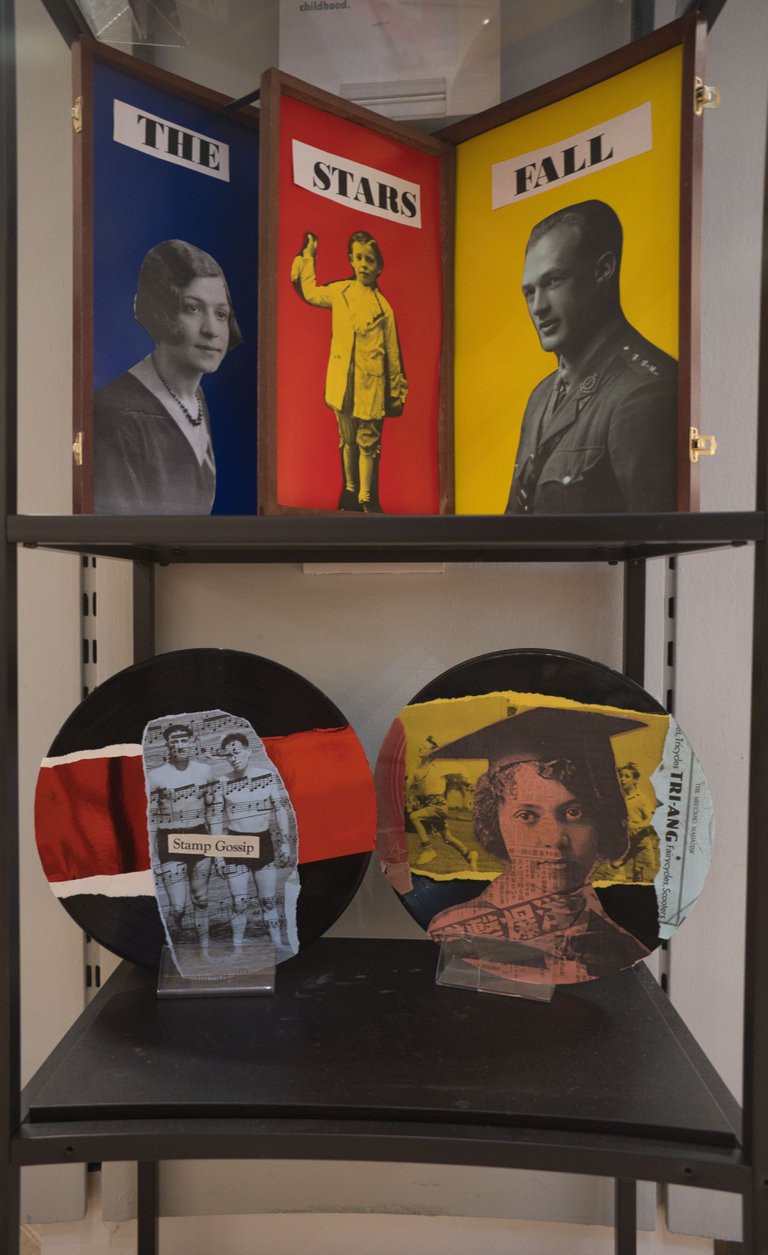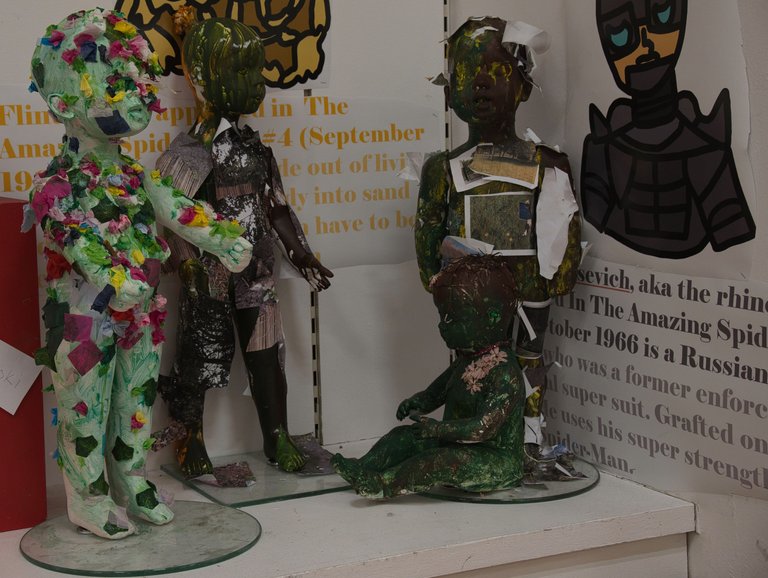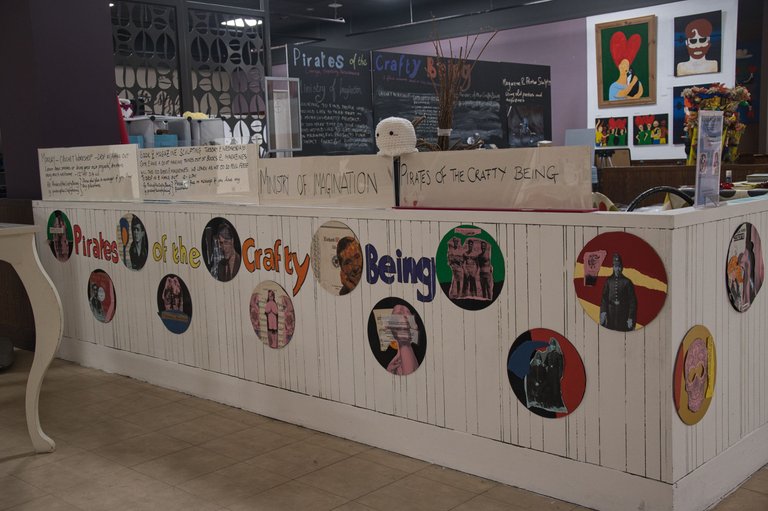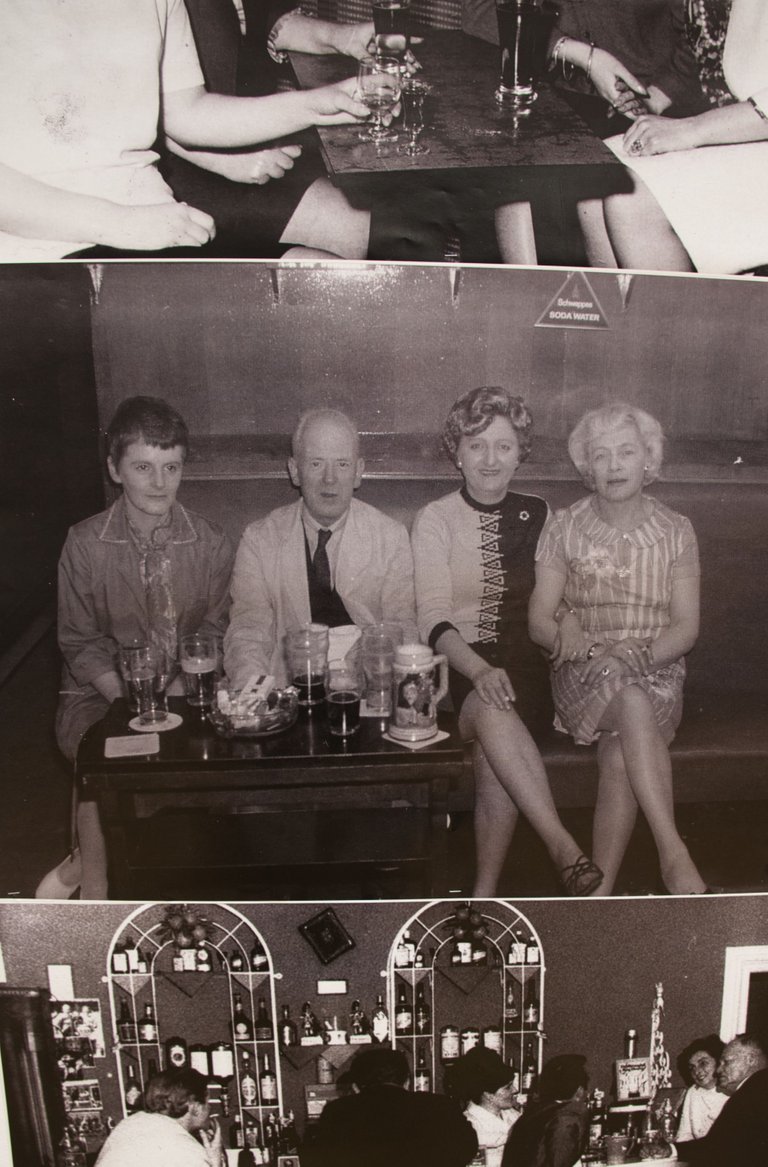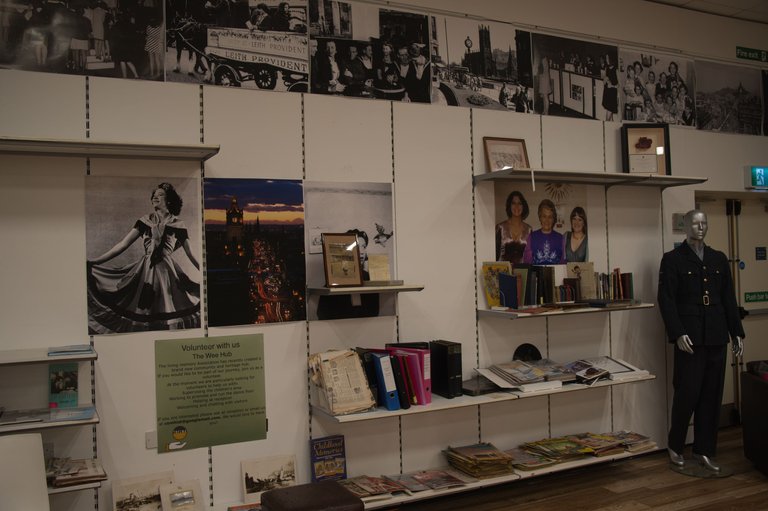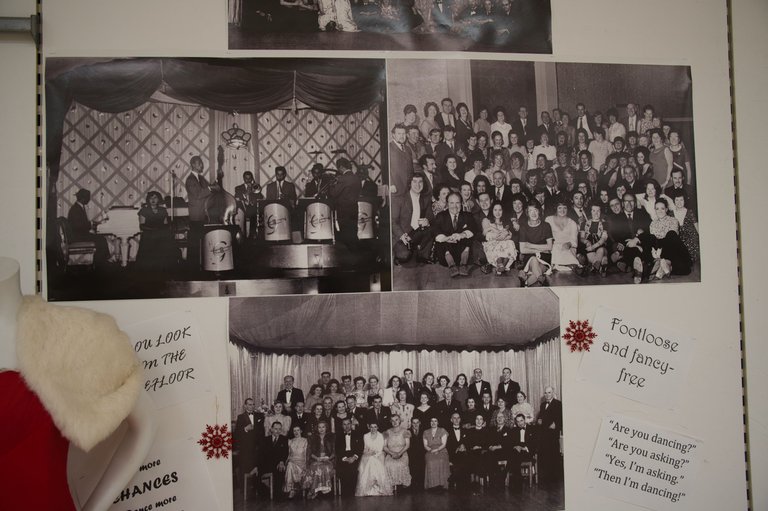 Be it places like this or places where I am rooting through Granny's old knicker draw, I love coming across vintage B&W photographs, I let my inner being be transported back to simpler times, where people smoked in pubs, where nothing was sacred, when the world hadn't been ruined by the snowflakes and woke brigade who make it their life time ambition to be offended. When the himshe cult of cancel could never have been perceived, understood or tolerated!
I digress; more stuff; musical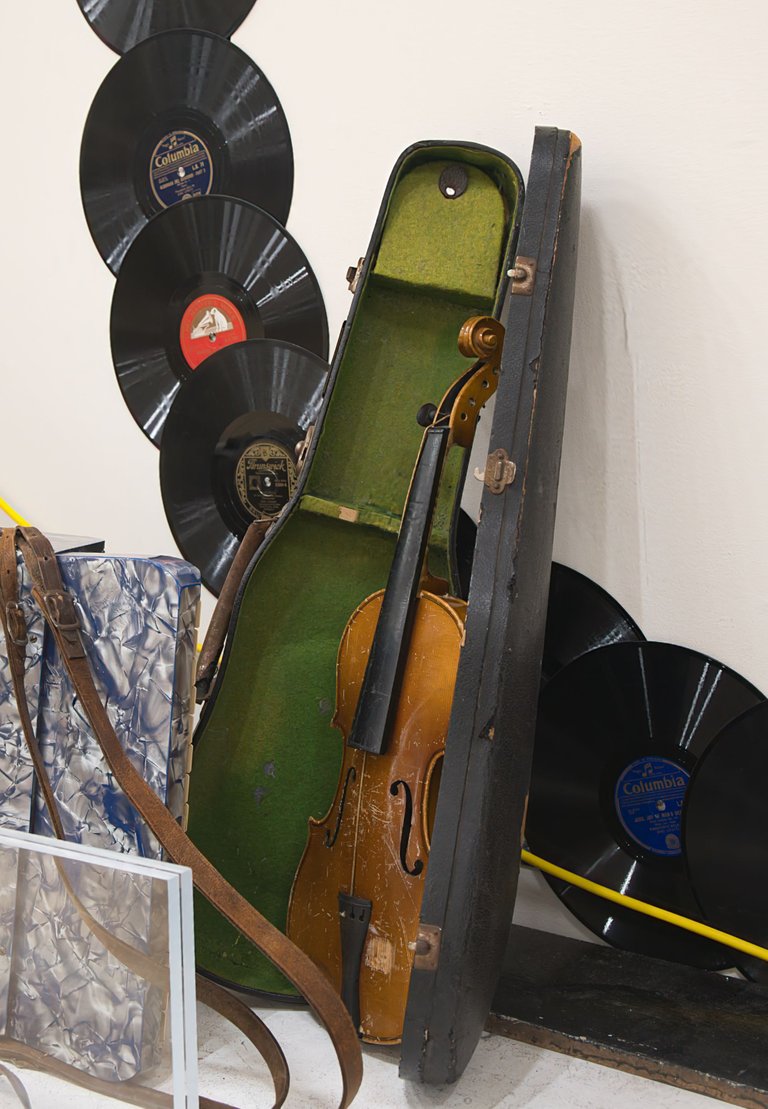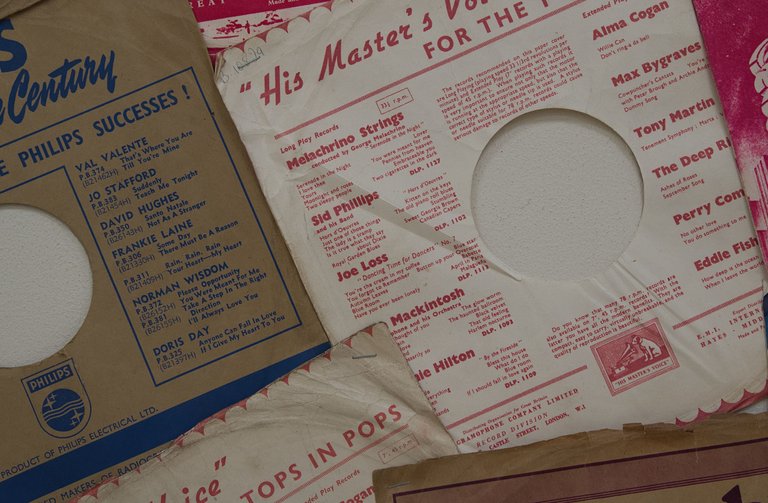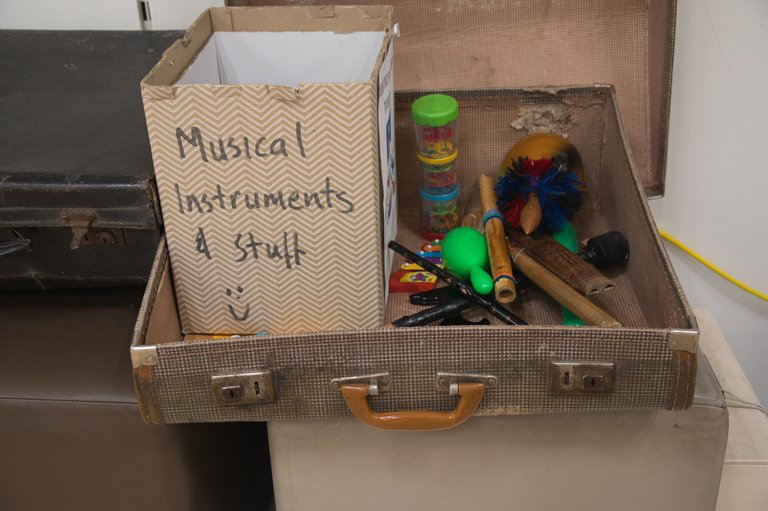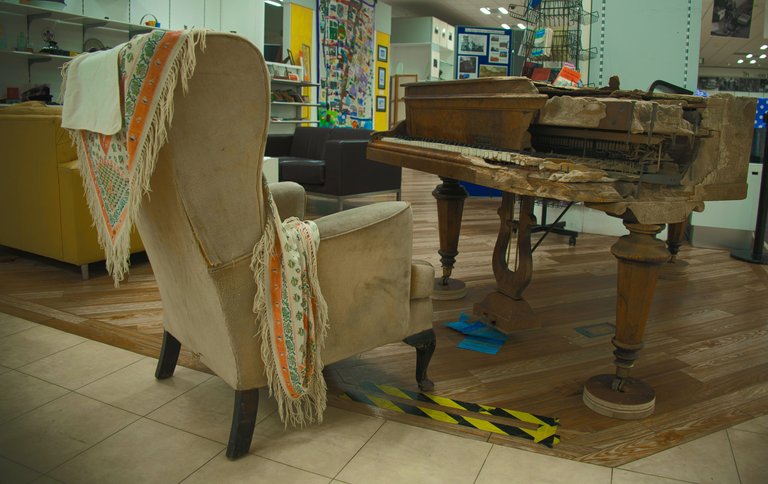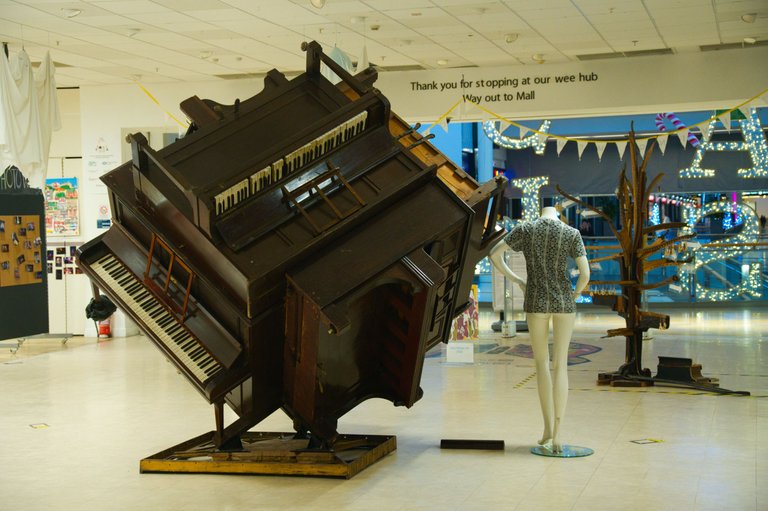 Fantastic place to visit, as I was leaving one of the volunteers stopped me and told me that if I went down a floor, turned right walked a bit I would find more treasure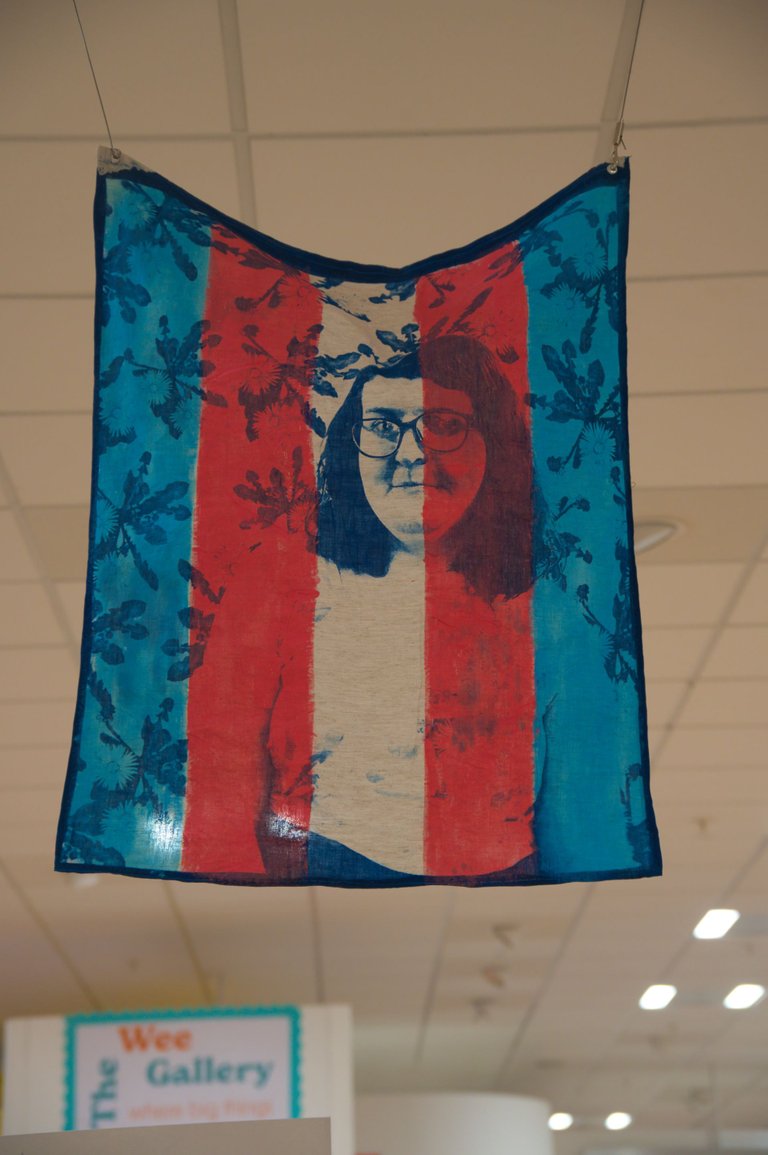 Happy Face, off I went. Quick text to son "No rush see you outside in an hour"
---
---