My nomination for the HivePizza contest of the month: @stevewealth/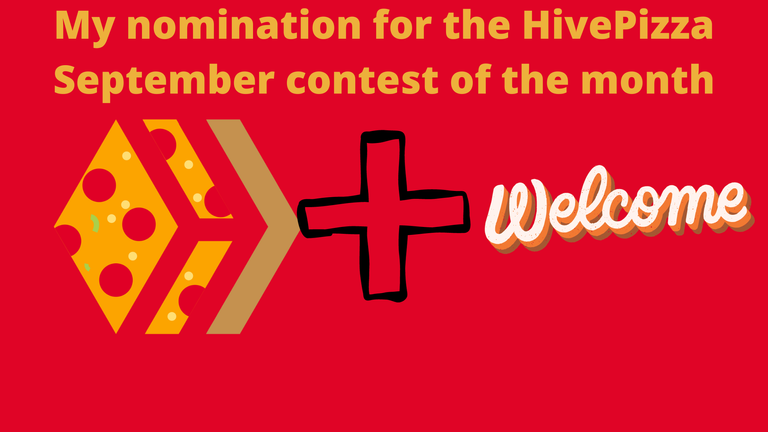 Banner created in canva
  This is my second month looking for some newbies around. I had one person in mind, but I figured out that this "person" also had a second account created in November/2022, so this person couldn't fit into the Hive Pizza program for newbies. Last month I referred @ayamihaya and I don't regret doing that, she looks promising in the blockchain. I hope that she uses well the 2,500 HP received from @hivetrending. Today I am bringing an account created in July of this year. So it is mostly very fresh. I saw his posts at #theterminal server and decided to bring here my Newbie of the Month. So let's welcome @stevewealth.
  Este é o meu segundo mês em busca de novatos para apoiar. Eu tinha uma pessoa em mente, mas descobri que esta "pessoa" também tinha uma segunda conta criada em novembro de 2022, então essa pessoa não se encaixava no programa Hive Pizza para novatos. No mês passado, eu indiquei @ayamihaya e não me arrependo de fazer isso, ela parece promissora na blockchain. Espero que ela utilize bem os 2.500 HP recebidos de @hivetrending. Hoje estou trazendo uma conta criada em julho deste ano, então é bastante recente. Eu vi suas postagens no servidor #theterminal e decidi trazê-lo como o meu Novato do Mês. Então, vamos dar as boas-vindas a @stevewealth.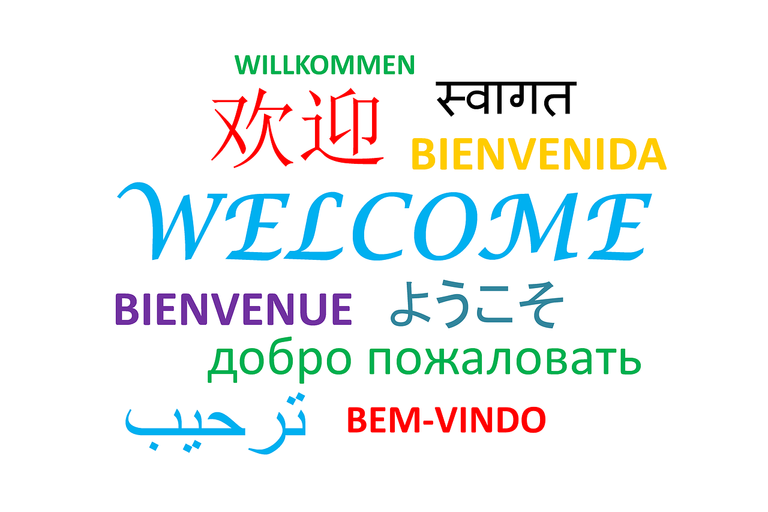 Stephen is a very charismatic medical student from Nigeria. He only has a bit more than 100 HP so he is considered a Red Fish. He has been posting very frequently since he joined and he is posting a lot about some stories with some lessons that he learned in his life. One example is the story about the day that he shouted at his mother and his dad was very severe the interesting is that his dad got angry mostly because "he shouted at his wife". Here you can see the story. In another story he told about his experience at a wedding, the story was interesting to show us a bit about some costumes in a Nigerian wedding, where you need to bring money to give to the couple. He was a student and short of money so he was a bit awkward in the situation. Here you can read about it. In another interesting post he mentions how was his first North American football play that he watched. Like most Nigerians, he likes more traditional British football or soccer for North Americans. And his post was hilarious trying to understand how football works. But for sure I agree that it is a violent sport.
  Stephen é um estudante de medicina muito carismático da Nigéria. Ele tem um pouco mais de 100 HP, então é considerado um Peixe Vermelho. Ele tem postado com muita frequência desde que se juntou e tem compartilhado muitas histórias com lições que aprendeu em sua vida. Um exemplo é a história sobre o dia em que gritou com sua mãe e seu pai foi muito severo, o interessante é que seu pai ficou com raiva principalmente porque "ele gritou com sua esposa". Aqui você pode ler a história. Em outra história, ele contou sobre sua experiência em um casamento, que foi interessante para nos mostrar um pouco sobre os costumes em um casamento nigeriano, onde você precisa trazer dinheiro para dar ao casal. Ele era um estudante e estava sem dinheiro, então a situação ficou um pouco desconfortável. Aqui você pode ler sobre isso. Em outro post interessante, ele menciona como foi o seu primeiro jogo de futebol americano que ele assistiu. Como a maioria dos nigerianos, ele prefere o futebol tradicional britânico ou soccer para os norte-americanos. E seu post foi hilário ao tentar entender como o futebol funciona. Mas com certeza concordo que é um esporte violento.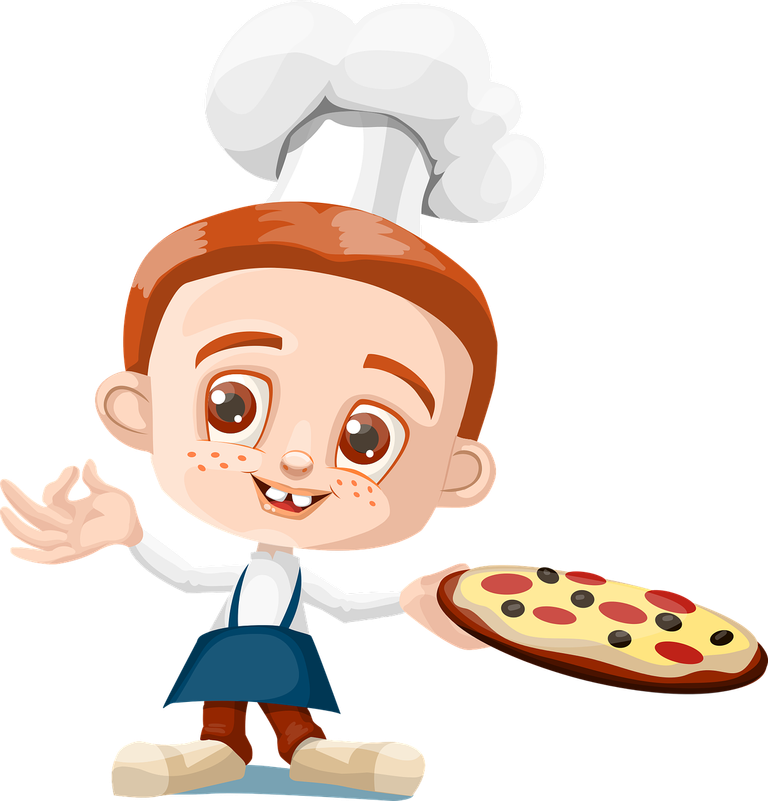 So Stephen looks like an interesting guy with promising posts. Thanks to #hivepizza initiative I am able to refer a new person at Hive so I think he will be using his first big delegation for the next month. This initiative is very important in this blockchain where it is difficult to be a newbie. Not many people know you and curation accounts don't look at you all the time, so posts getting rewards of a few cents are very common. Pizza community is a nice place to meet people and start growing your network. In addition, pizza token has a utility of tipping someone through the comments. with !PIZZA command you can give some slices, of course, you must have at least 20 PIZZA for that. Also, PIZZA staked generates more PIZZA with 12% in rewards. Our Discord server has lots of events and giveaways for just chatting in there. So Stephen, you are invited also to join the server and hang out with people. If you enjoy gaming, finances, food, music or anything else come join us. And let's see who is going to be my next Monthly nominated for October.
  Então, Stephen parece ser uma pessoa interessante com postagens promissoras. Graças à iniciativa #hivepizza, estou conseguindo indicar uma nova pessoa para o Hive, então acredito que ele usará sua primeira grande delegação no próximo mês. Essa iniciativa é muito importante nesta blockchain, onde é difícil ser um novato. Nem muitas pessoas te conhecem e as contas de curadoria não olham para você o tempo todo, então posts recebendo recompensas de apenas alguns centavos são muito comuns. A comunidade Pizza é um ótimo lugar para conhecer pessoas e começar a expandir sua rede. Além disso, o token Pizza tem a utilidade de dar gorjeta a alguém por meio dos comentários. Com o comando !PIZZA, você pode dar algumas fatias, é claro, você deve ter pelo menos 20 PIZZA para isso. Além disso, as PIZZA em stake geram mais PIZZA com recompensas de 12%. Nosso servidor no Discord tem muitos eventos e sorteios apenas para conversar lá. Portanto, Stephen, você também está convidado a se juntar ao servidor e conversar com as pessoas. Se você gosta de jogos, finanças, comida, música ou qualquer outra coisa, venha se juntar a nós. E vamos ver quem será meu próximo indicado do mês para outubro.

---
---