A Surprise For The 'Anti-Surprise' Girl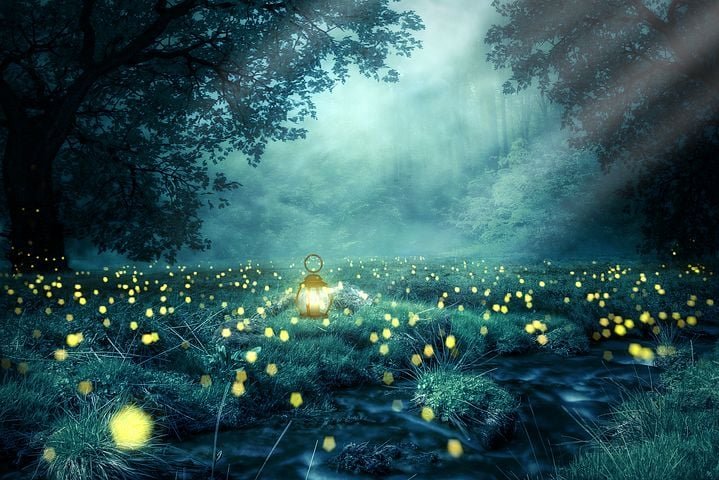 Source
I'd never been one to be surprised easily. I liked to make sure I was perfectly aware of everything that happens in my surroundings so I won't be caught unawares. So, I hardly get the chance to be surprised cause I'm super sensitive to my environment. If you want to throw me a surprise party, I'd know either that day or at least way before the preparations are put together. This is why my friends grew weary of doing any surprises and rather stuck with saying things like "Oh Tess, I was thinking of getting you this. Would that be okay?" Sad to say the least but that's how it was. Which is why I was surprised at the surprise I'd gotten from someone so surprising. Lol.
So, it was a few days after my birthday a couple of years ago. My birthdays are usually nine out of ten times uneventful and since it falls in the first month of the year which is just after the Christmas celebrations, practically everyone has spent all their money and looks forward to making money again in the new year, hence, I don't usually expect anything. Because, yeah, there's nothing to expect. Everyone is completely wrung out.
So, the actual day was spent with my family. Did chores and all of that, got good wishes and prayers from my friends via social media and I felt the day was as good as it was going to get. Which is what happened. Then a couple of days later, I was at the library and got a call from one of my friends who asked me where I was and if it was okay to stop by for a bit. I replied in the affirmative because it was one of my few male friends that I valued and, to be honest, I had a tiny crush on him.
So, he came, armed with bags of goodies and I was a little more than elated. We went downstairs where it was okay to eat and he proceeded to offload the contents of the bag, it was different kinds of food that I liked. Okay, if I'm being honest, it was mostly junk food because he knew how much I liked them. So, from ice cream to pies to the goated shawarma, saying it was a junk lover's fantasy would be an understatement.
So, after wolfing down the delights, (with him, of course... I'm not that greedy) I thanked him again for being so thoughtful. And if you're my friend, you'd know that one of the surest ways to get me happy with you was food, so at that moment, he could have asked for anything and I'd say a flaming yes.
We talked for a long while, and it was wonderful. I already mentally marked the day as one of my best and most surprising days ever. Because no one had ever gone out of their way to do something that nice for me and the fact that it came as a surprise blew my mind. I thought that was the end of it but the next thing got me completely blown away.
He said it wasn't all and that he had one last gift for me. So, he reached out into his bag that I hadn't even noticed he came with and retrieved an item. I stared at it in quiet confusion. What is this device? It was a blue box kind of thing and the sides were bound in paper tape so I knew it was handmade. Then, he said, "I made it for you." I smiled and told him thank you, even though I didn't know what it was. But I tried not to be discourteous to someone that had just done something so nice for me.
And then he said, "Aren't you going to switch it on?" And that's when I saw that it had a little switch in the corner. The library was lit up and all, so he said I should put it in the bag so I'd be able to see it more. Nearly busting in anticipation, I did what he said and switched it on and to my utter astonishment, the word ' I LOVE YOU' blinked at me in coloured lights. It was the most amazing sight ever.
Not just the admission to his feelings which stirred the butterflies in my belly to no end, but the fact that he'd made this with his hands. Unable to stop the tears in my eyes, I asked how long he'd been making it and he said he'd been working on it for a long while now. Two solid months. I mean I knew he was handy and he'd occasionally shown me his inventions. So, I knew this was a big deal for him. It was the biggest and best surprise I'd ever gotten. The butterflies in my belly were threatening to make their way out of my mouth at that point. The whole day was more than I could have ever asked for so I was humbled and filled with elation.
I wish I could show you all how beautiful it was but the fact that I can't is a story for another day. Till next time, guys.🌺
---
---


---

---
---