COFFEE TIME ☕ IN GREENHAUS KRAUSE, LECHERÍA- VENEZUELA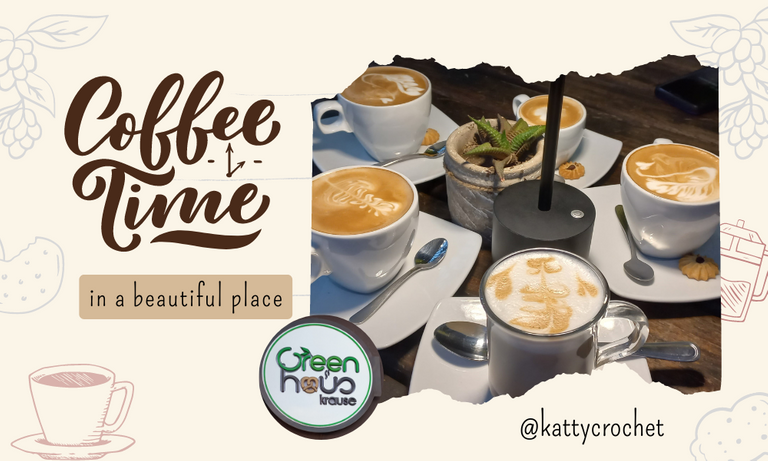 Bendecido día, amigos amantes del café, espero se encuentren pasando un feliz y agradable día. Esta publicación está dedicada a mi bebida favorita: El café. El café es uno de mis aliados en los días de mucho trabajo, me mantiene activa, despierta y con buen ánimo; es por ello que no lo pienso dos veces cuando me invitan a disfrutar de una buena taza de café.
Precisamente hoy les quiero compartir mi experiencia al compartir una tarde de café en un lugar realmente hermoso y agradable. Se trata del restaurante "Greenhaus Krause" ubicado en la ciudad de Lechería.
Blessed day, coffee-loving friends, I hope you are having a happy and pleasant day. This post is dedicated to my favorite drink: Coffee. Coffee is one of my allies on busy days, it keeps me active, awake and in good spirits; that's why I don't think twice when I am invited to enjoy a good cup of coffee.
Precisely today I want to share with you my experience of sharing a coffee afternoon in a really beautiful and pleasant place. It is the restaurant "Greenhaus Krause" located in the city of Lechería.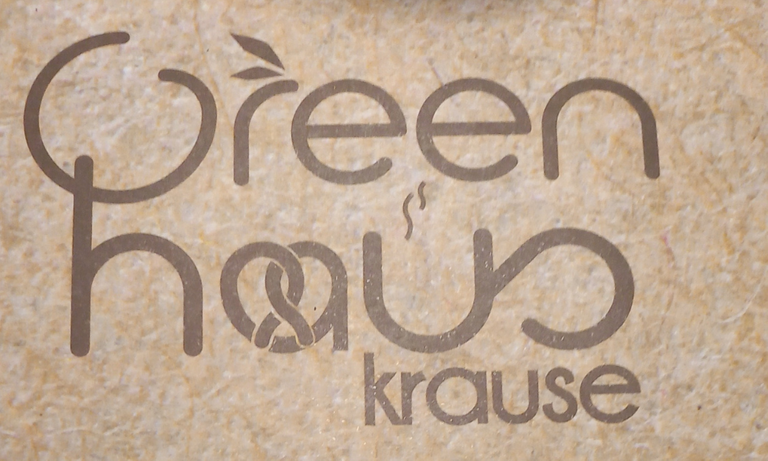 La ciudad de Lechería se ha vuelto muy popular por la variedad de lugares que ofrecen una excelente gastronomía, además de sitios originales, sofisticados y exclusivos. Tal es el caso de "Greenhaus Krause, el cual está catalogado como un restaurante que ofrecen una experiencia única e inigualable. En uno de mis más recientes vistas a la ciudad, mis hermanas, mi madre y yo tuvimos el honor de ser invitadas por un amigo de la familia, a degustar el delicioso y extraordinario café que ofrece este sitio.
The city of Lechería has become very popular for the variety of places that offer excellent gastronomy, as well as original, sophisticated and exclusive places. Such is the case of "Greenhaus Krause, which is catalogued as a restaurant that offers a unique and incomparable experience. In one of my most recent visits to the city, my sisters, my mother and I had the honor of being invited by a family friend to taste the delicious and extraordinary coffee offered by this place.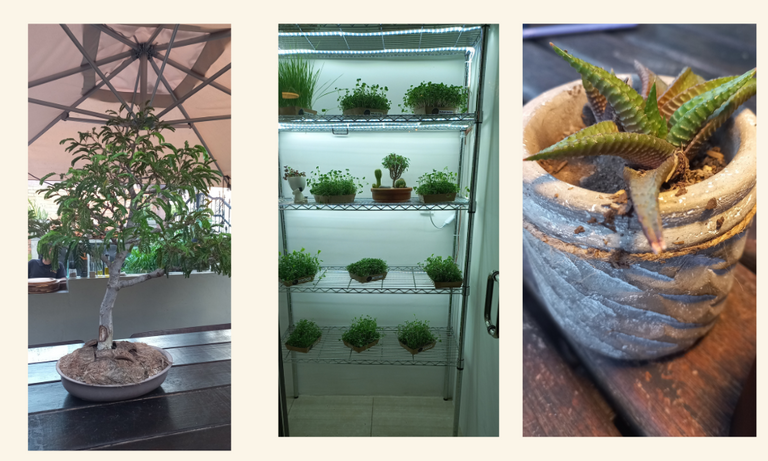 Ustedes se preguntarán qué tiene de especial este lugar. Pues lo primero que atrapa es lo acogedor y cálido que es el sitio, esto se debe a que la estructura del restaurante es la de una casa de familia, lo cual te hace sentir que estás tomando el café en la casa de un amigo o familiar. Por otro lado, todo el lugar está rodeado de mucha naturaleza. Hay plantas por todos lados, incluso el centro de mesa son pequeñas macetas con suculentas. También poseen en las paredes un jardín vertical con riego automático.
You may wonder what is so special about this place. Well, the first thing that catches you is how cozy and warm the place is, this is because the structure of the restaurant is that of a family house, which makes you feel that you are having coffee in the home of a friend or family member. On the other hand, the whole place is surrounded by a lot of nature. There are plants everywhere, even the centerpiece are small pots with succulents. There is also a vertical garden with automatic irrigation on the walls.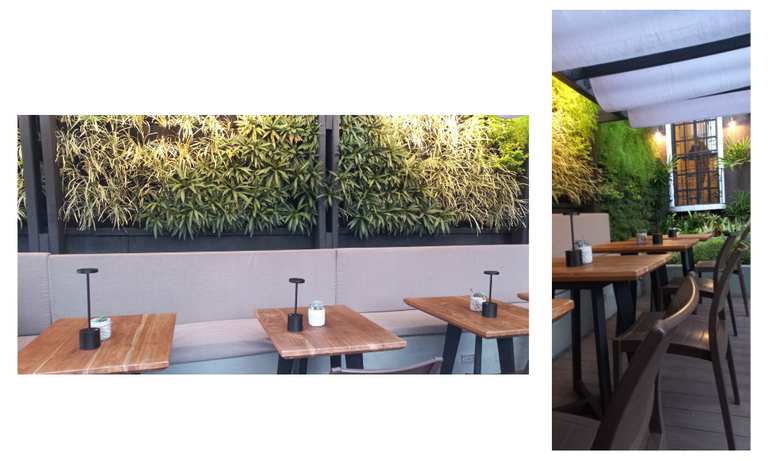 Por otro lado, todo lo que ofrecen en su menú es elaborado con productos orgánicos. Tienen su propio huerto en el patio de la casa, al cual le permiten la entrada a sus visitantes y le muestran todo lo que allí se cultiva, pero de este tema hablaré en otra publicación. Además de café, también ofrecen té, infusiones, bebidas verdes y batidos saludables.
On the other hand, everything they offer in their menu is elaborated with organic products. They have their own vegetable garden in the patio of the house, to which they allow their visitors to enter and show them everything that is grown there, but I will talk about this topic in another post. In addition to coffee, they also offer tea, infusions, green drinks and healthy smoothies.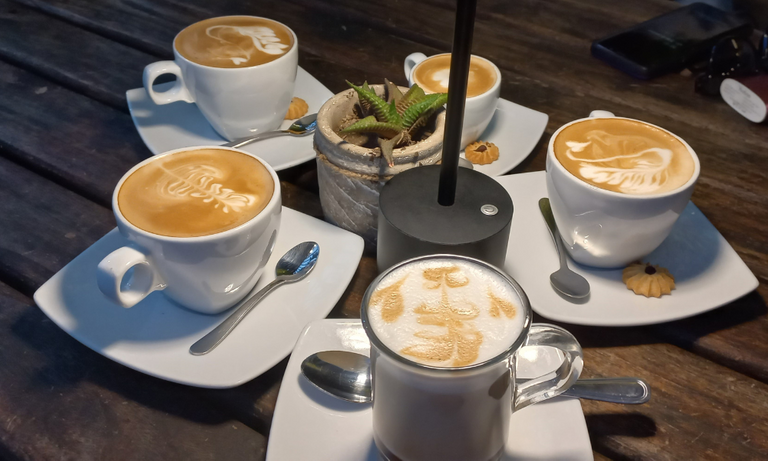 Ahora hablemos de lo más importante, el café. El café que ellos ofrecen es café en granos cosechado en Caripe, la ciudad jardín del oriente del país, famosa y popular por su excelente café. Ellos mismos se encargan de tostar los granos de café en un horno artesanal construido exclusivamente para esto. Ofrecen variedades de café que van desde el tradicional expreso, pasando por el mocaccino y algunas especialidades de la casa. También ofrecen distintos tipos de leche para la preparación, para satisfacer el gusto y las necesidades del cliente.
Yo pedí un mocaccino y debo decir que estuvo delicioso. Mis hermanas probaron el capuccino y su opinión respecto a su sabor también fue muy favorable.
Now let's talk about the most important thing, the coffee. The coffee they offer is coffee beans harvested in Caripe, the garden city in the east of the country, famous and popular for its excellent coffee. They themselves are in charge of roasting the coffee beans in an artisan oven built exclusively for this purpose. They offer a variety of coffees ranging from the traditional espresso to the mocaccino and some house specialties. They also offer different types of milk for the preparation, to satisfy the taste and needs of the client.
I ordered a mocaccino and I must say it was delicious. My sisters tried the cappuccino and their opinion regarding its taste was also very favorable.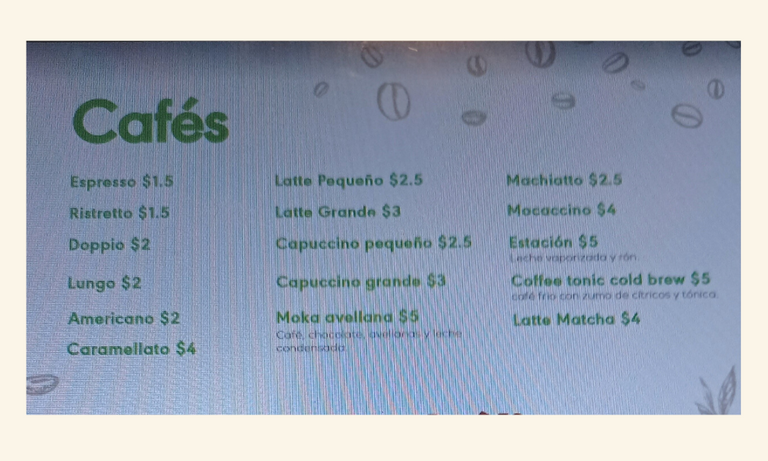 Qué puede ser mejor para acompañar un buen café, que un buen pan. Pues en este lugar preparan una gran variedad de panes que son elaborados con una masa madre, lo que significa que el proceso también es bastante orgánico. Además de los panes, también ofrecen un variado menú de pizzas que son horneadas en su espectacular horno artesanal para pizzas, otra de las cosas que me fascinó de este lugar.
What could be better to accompany a good coffee, than a good bread. Well, in this place they prepare a great variety of breads that are made with a sourdough, which means that the process is also quite organic. In addition to the breads, they also offer a varied menu of pizzas that are baked in their spectacular artisan pizza oven, another of the things that fascinated me about this place.
---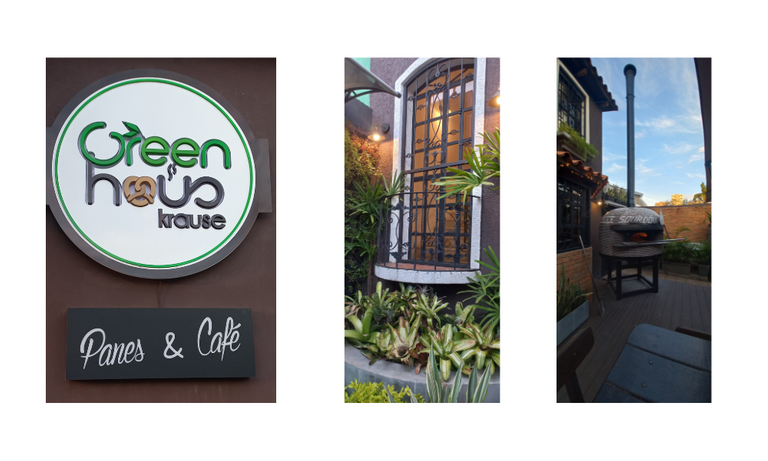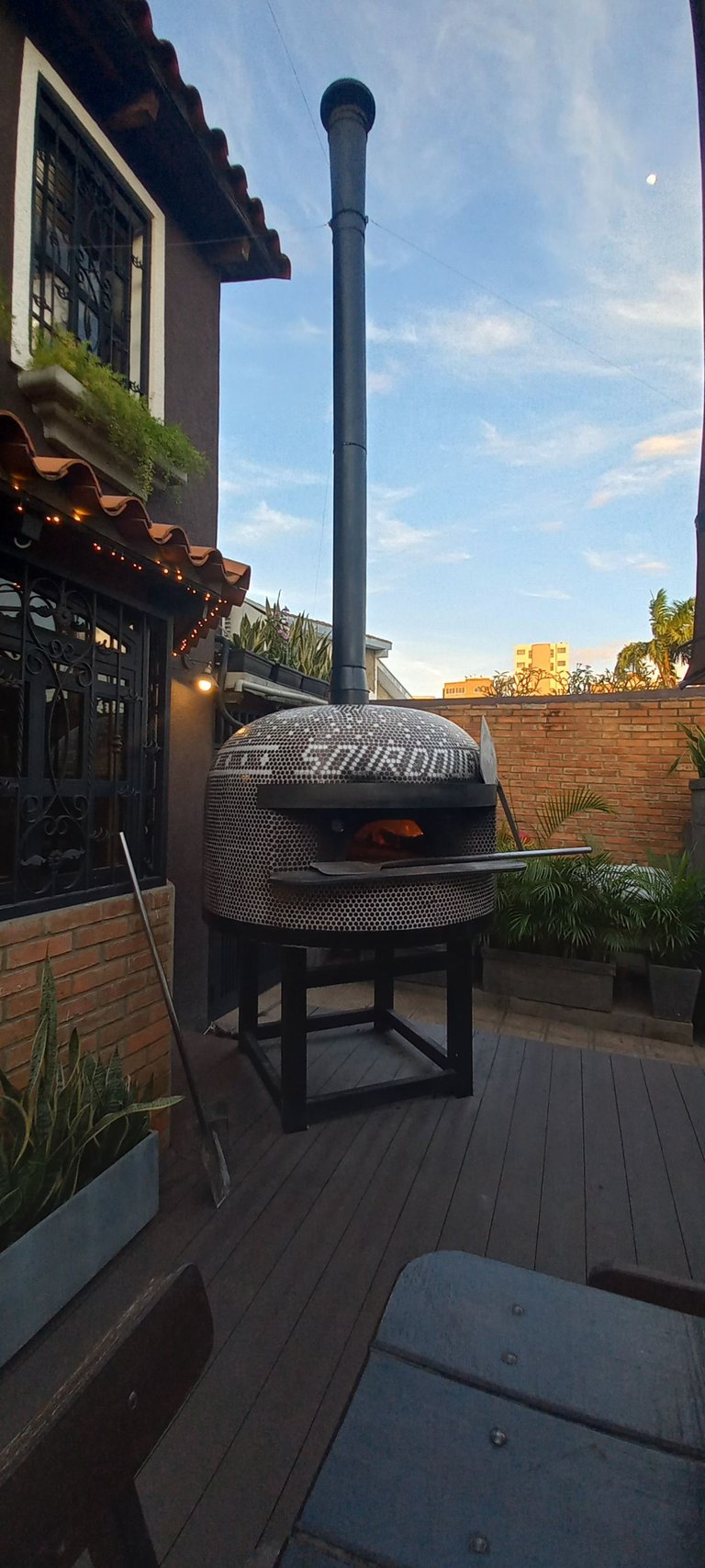 Volviendo al tema que nos compete, que es el café, debo decir que la experiencia fue maravillosa. El café estuvo delicioso, el lugar muy bonito y acogedor; la compañía excelente y la buena conversación no se hizo esperar.
Fue un placer para mí compartir esta publicación con ustedes. Gracias por leer, saludos y bendiciones.
Returning to the subject that concerns us, which is coffee, I must say that the experience was wonderful. The coffee was delicious, the place was very nice and cozy; the company was excellent and the good conversation was not to be missed.
It was a pleasure for me to share this publication with you. Thank you for reading, greetings and blessings.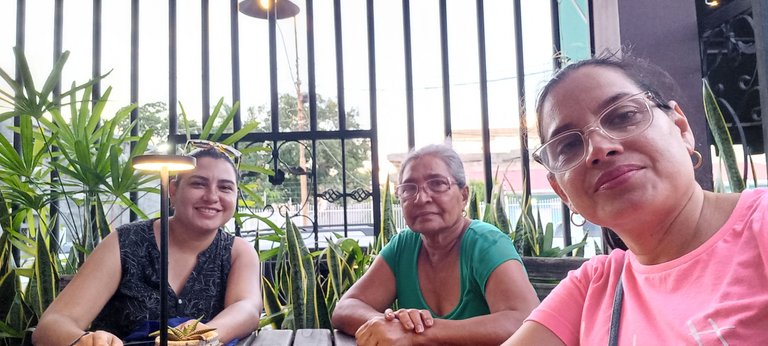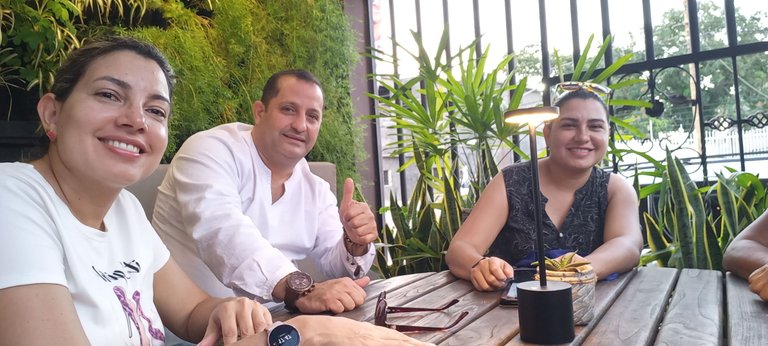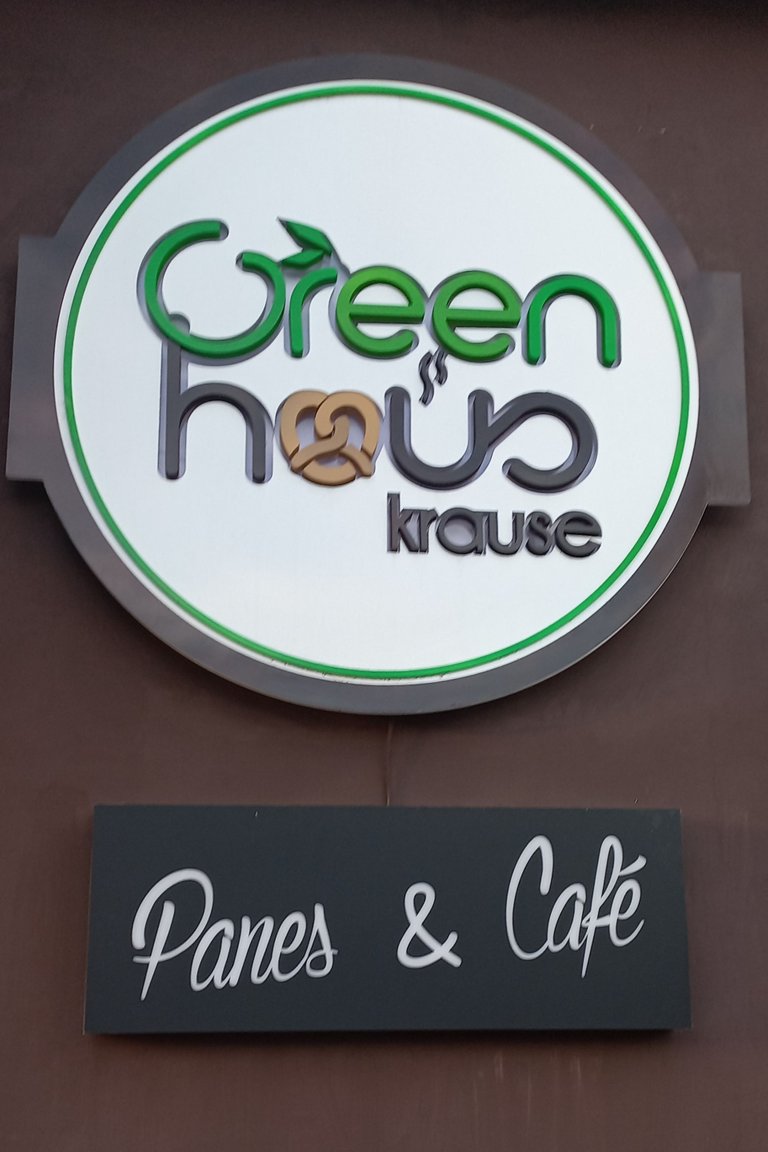 Todas las fotos fueron tomadas con mi celular Samsung A32.
Banners, separadores de textos y firma digital son diseñados por mi en Canva.com
Uso traductor Deepl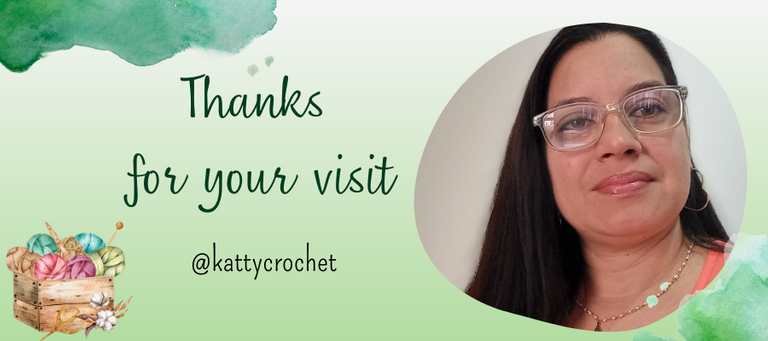 ---
---