The Keyword is Sustainability | Where the LeoVerse is Headed and Why LEO is Up 60%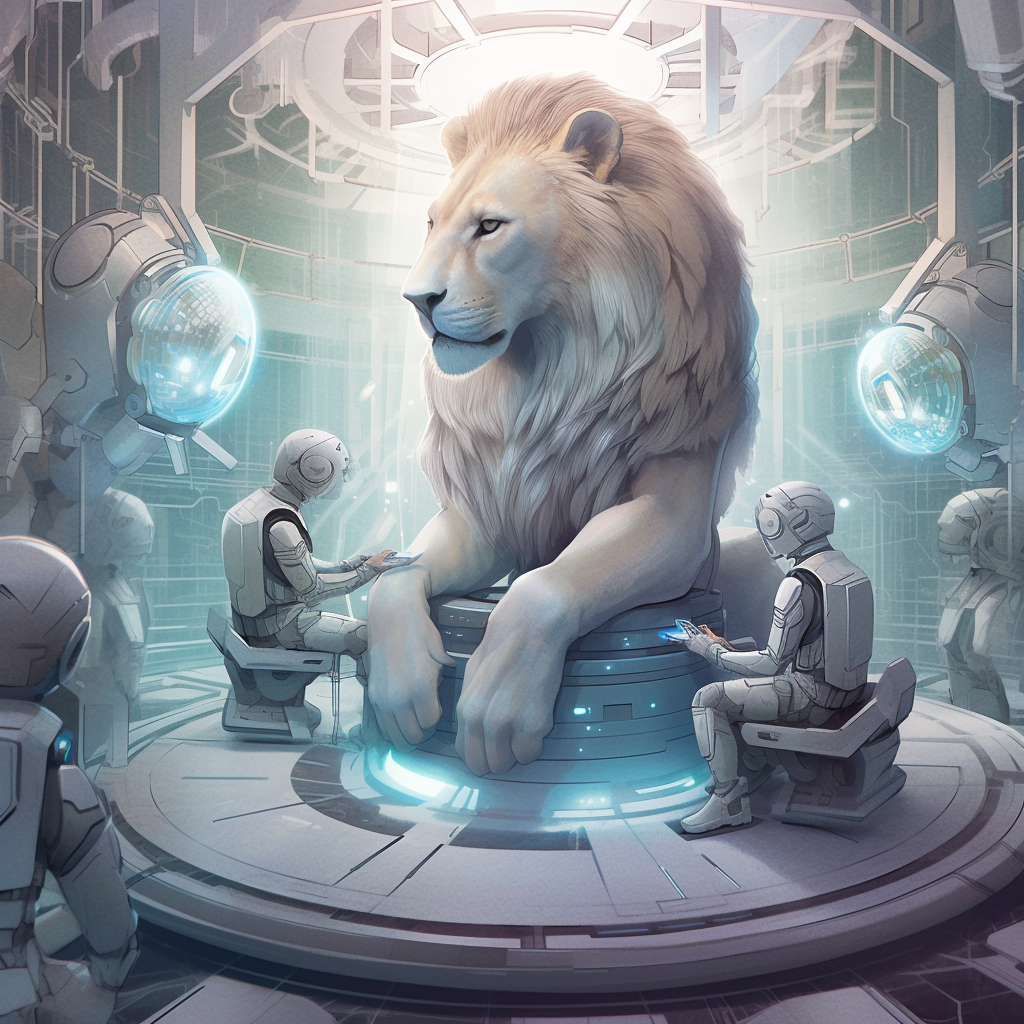 It's been quite an adventure in the LeoVerse since May 1st, 2023. Just 2 weeks ago, we launched the following changes into the world:
In this post, I want to highlight a major shift in the LeoVerse. One that is toward our long-term vision of building the best Web3 social media app on the planet, increasing Monthly Active Users and creating a sustainable utility token economy.
UI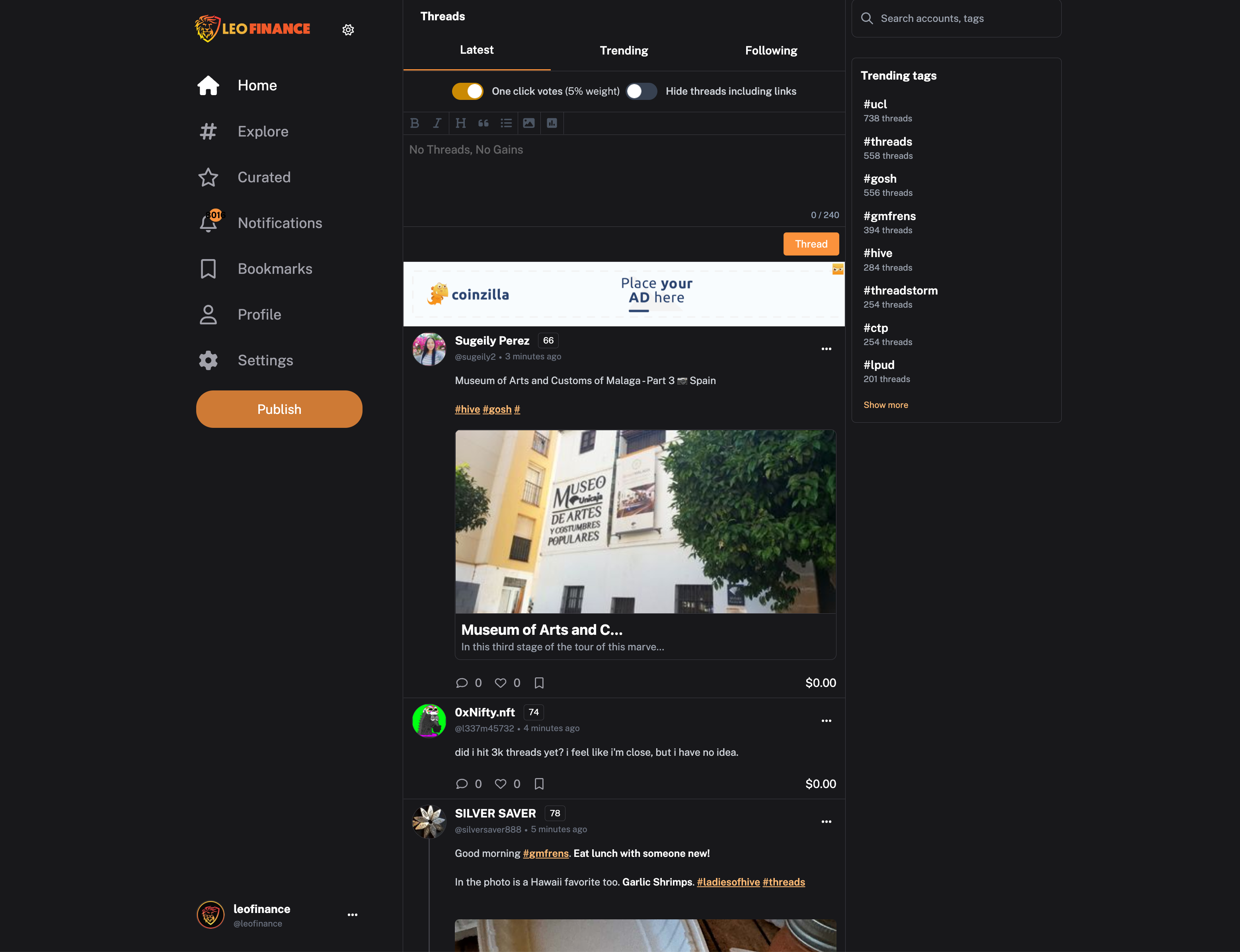 A colossal amount of time and energy is being focused into the new UI. We've released something truly special with this UI and I think the whole community can feel it.
That being said, the UI is far from perfect. We have so much work to be done. If you regularly login to LeoFinance.io and use the UI, you'll notice tons of improvements constantly pushed onto the interface.
Our team has been working around the clock to assess bugs and fix them. May is a heavy bug-fixing month for us. Keep the feedback coming and we'll keep making the UI super smooth, fast and responsive.
We deployed a massive optimization update over the course of the last 7 days. That update has brought leofinance.io a ten-fold improvement in loading speeds. If you've noticed, the new UI is buttery smooth at loading and things are a lot more stable in the latest version.
Zealy Marketing Campaign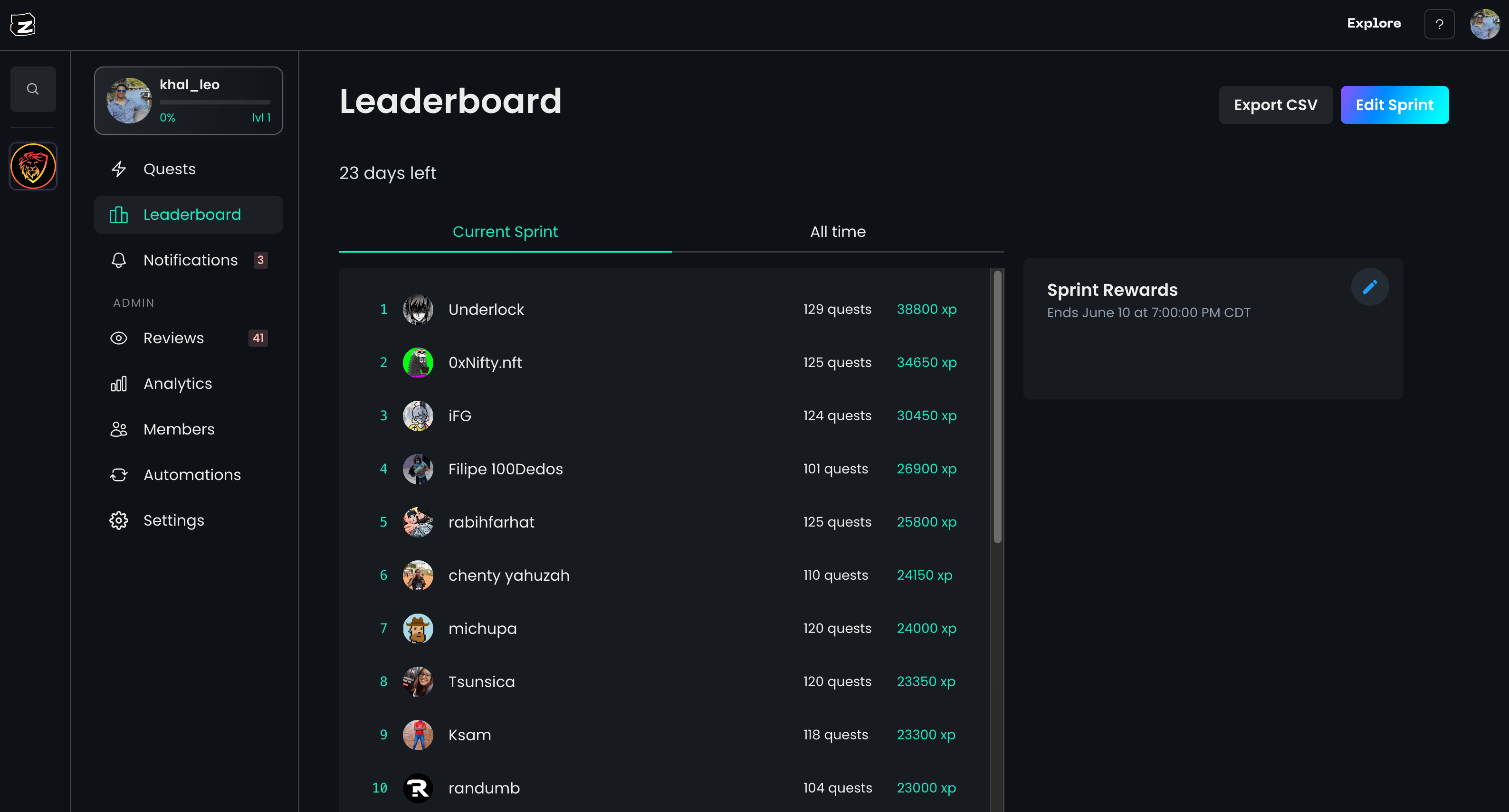 The Zealy campaign has blown past all expectations. We're seeing massive levels of participation as the community competes to win $10k USD and 200k HIVE POWER delegations. This has turned out to be one of the best ways to focus the energy of our community into real initiatives that have a measurable impact.
@anomadsoul has been crushing it with the campaign and I think it's safe to say that LeoFinance is well on track to hit our 5,000 MAUs target by December 2023. We started the year with just 500 Monthly Active Users and May is on track to crush all previous records - we're potentially going to achieve our goal of 1,500 MAUs for Q2 of this year in the month of May (currently at about 1,100 as of today with 13 days left to go in the month).
New LEO Tokenomics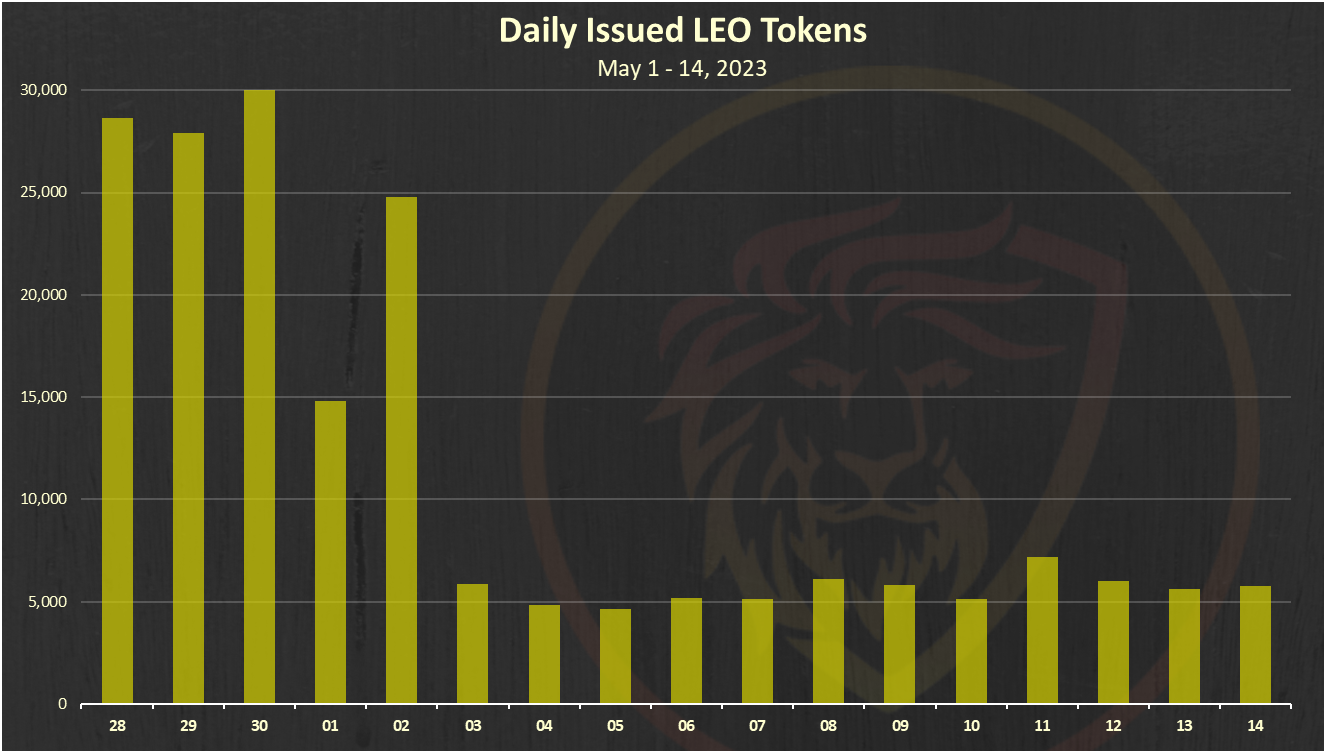 The new tokenomics have been a direct cause in LEO's price going up about 60%. ICYMI: the bounties fund that used to fund @leo.voter HIVE POWER delegations is now over.
Now, @leo.bounties is buying LEO off the open market to pay the 16% APY to any user who delegates HIVE POWER to @leo.voter.
The inflation rate of LEO dropped from ~25k per day to around 5-6k per day as a direct result of this update.
In addition, delegators earn roughly 10k LEO per day at current prices.
This means that @leo.bounties is buying 10k LEO per day off the open market and distributing it to delegators while only 5-6k new LEOs are minted each day for author/curation rewards and the total rewards pool.
It's not deflationary but it's something else... A very interesting shift has happened in the flow of LEO Tokens in this LeoVerse economy and if you watch as stake moves around, I think the next few weeks and months are going to hold something very interesting.
It's wild to see the impact of this. It takes time for a supply/demand shift like this to have an impact on price but it's become readily transparent as the days and weeks have passed since the change.
In the last LPUD, over 500k LEO was powered up. That's over 3% of the total circulating supply or about 16.5% of the non-staked supply (12.8M LEO POWER staked and 15.9M total circulating supply).
The number of staked LEO has been growing exponentially. The economy and utility of LEO POWER has never been stronger.
New Curation Parameters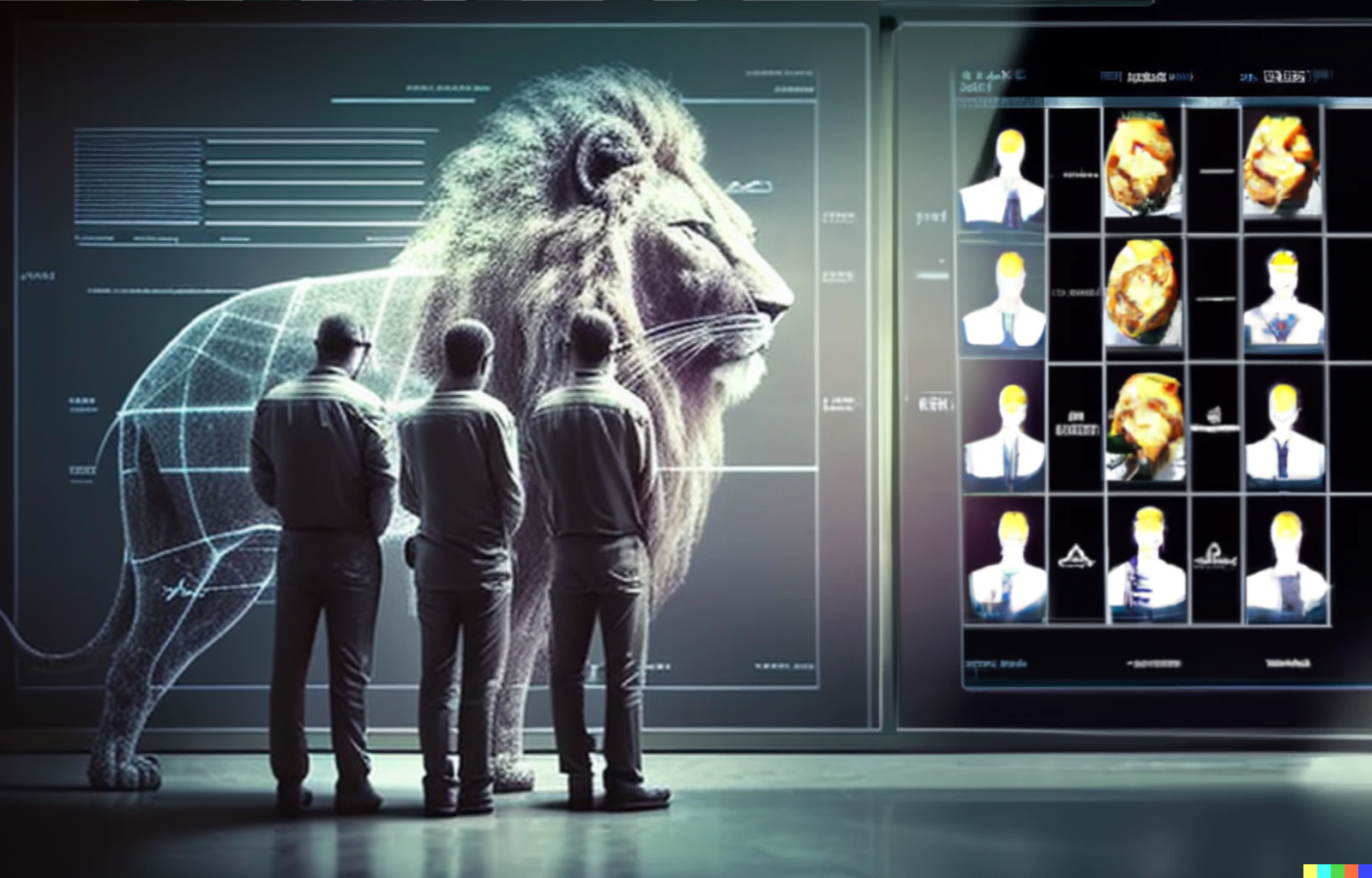 Speaking of @leo.voter, we released a post outlining the all-new curation parameters behind @leo.voter.
One of the biggest complaints we've gotten over the past year or so is that @leo.voter seems to have no rhyme or reason to upvotes. Upvoting was done manually by a set of rotating curators and this caused some concerns within the community.
We went to the drawing board several times to try and find a more fair, decentralized and transparent way to use @leo.voter's massive 3.3M HIVE POWER to reward our community.
Our goal with this HIVE POWER is to grow our community in both width and depth. It's extremely important that we reward existing community members for doing good actions that grow the project. It's also extremely important that new users have a clear path to gaining larger rewards.
The new parameters bring @leo.voter upvotes into a full meritocracy. Upvotes are given out to users who not only write high quality content for leofinance.io and Hive but also to users who are engaged in the community, actively use the platform and actively get new members into the platform. There are 6 different ways to rank up on the new curation list. I highly recommend reading the post to find out all the juicy details: New Curation Parameters.
New LeoAds Protocol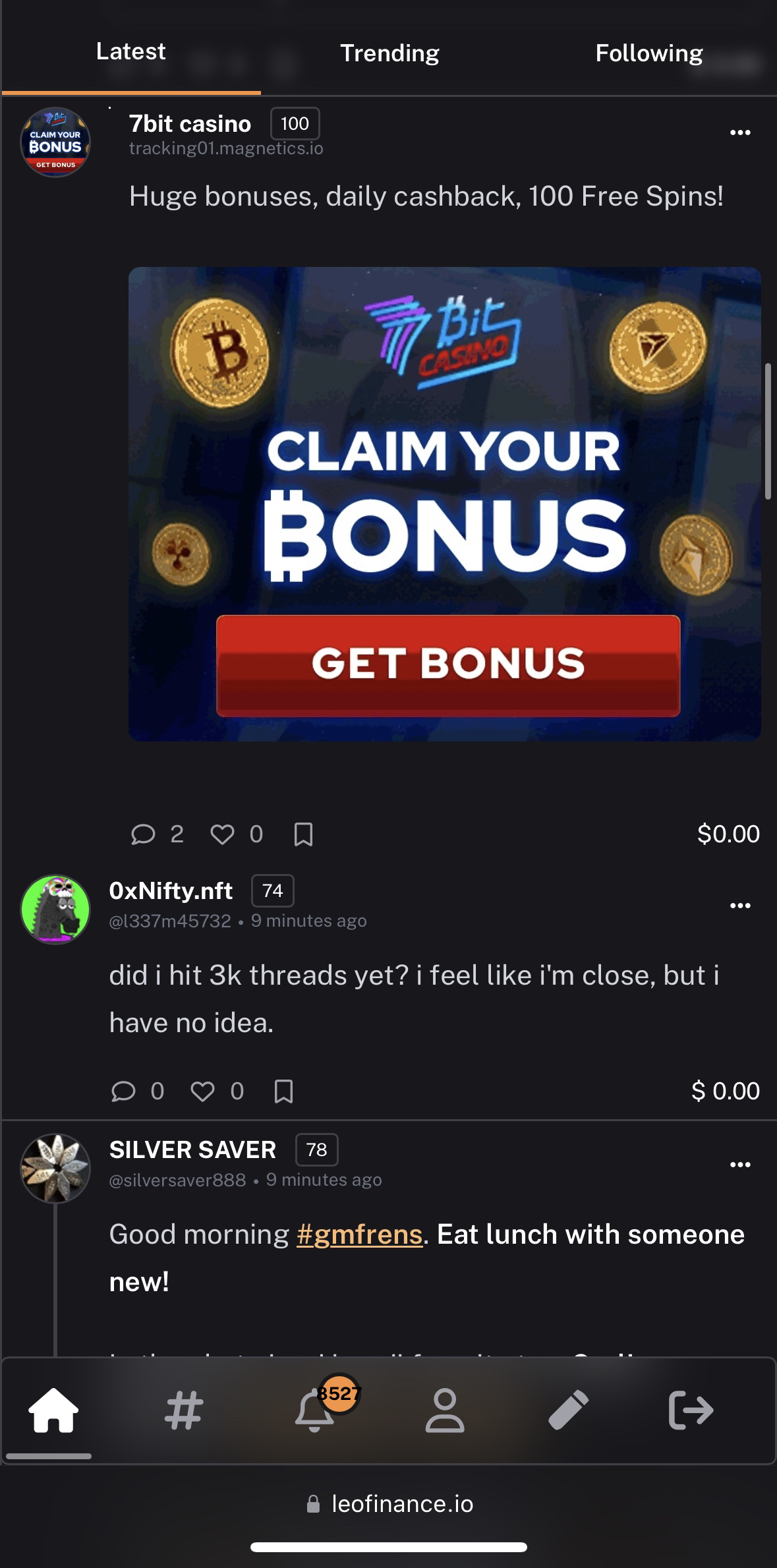 The new LeoAds protocol has also been launched. This is a multi-phase launch as a lot of work has gone into it and a lot more work is left to be done.
If you've been to the UI lately, you'll notice a HUGE change in the way that ads are displayed. We now have ads that are natively in-line with content on the UI.
This is an incredible step forward for us. We've already seen a noticeable change in ad engagement, impressions and clicks.
The first phase of the new LeoAds protocol is to make our ads more efficient and also onboard new ad partners to get more $$ revenue from our existing (and growing) userbase.
The next phase will see some major changes to the wallet UI to show the LEO POWER APY of Ad Utility.
After that, we will launch the LeoAds Marketplace where users can launch and vote to approve ads. This is a fully decentralized model for LeoAds where users control what ads do and don't get displayed on the UI.

About LeoFinance
LeoFinance is a blockchain-based Web3 community that builds innovative applications on the Hive, BSC, ETH and Polygon blockchains. Our flagship application: LeoFinance.io allows users and creators to engage & share micro and long-form content on the blockchain while earning cryptocurrency rewards.
Our mission is to democratize financial knowledge and access with Web3.
Twitter: https://twitter.com/FinanceLeo
Discord: https://discord.gg/E4jePHe
Whitepaper: https://whitepaper.leofinance.io
Our Hive Applications
Join Web3: https://leofinance.io/
Microblog on Hive: https://leofinance.io/threads
LeoMobile (IOS): https://testflight.apple.com/join/cskYPK1a
LeoMobile (Android): https://play.google.com/store/apps/details?id=io.leofi.mobile
Delegate HIVE POWER: Earn 16% APR, Paid Daily. Currently @ 2.8M HP
Hivestats: https://hivestats.io
LeoDex: https://leodex.io
LeoFi: https://leofi.io
BSC HBD (bHBD): https://wleo.io/hbd-bsc/
BSC HIVE (bHIVE): https://wleo.io/hive-bsc/
Earn 50%+ APR on HIVE/HBD: https://cubdefi.com/farms
Web3 & DeFi
Web3 is about more than social media. It encompasses a personal revolution in financial awareness and data ownership. We've merged the two with our Social Apps and our DeFi Apps:
CubFinance (BSC): https://cubdefi.com
PolyCUB (Polygon): https://polycub.com
Multi-Token Bridge (Bridge HIVE, HBD, LEO): https://wleo.io
Posted Using LeoFinance Alpha
---
---