Proof of Brain.Blog Changes:
Greater Transparency
See which posts were self voted. See which ones have a limit. See the percentage of Hive Power the post will be rewarded. See which posts are posted where: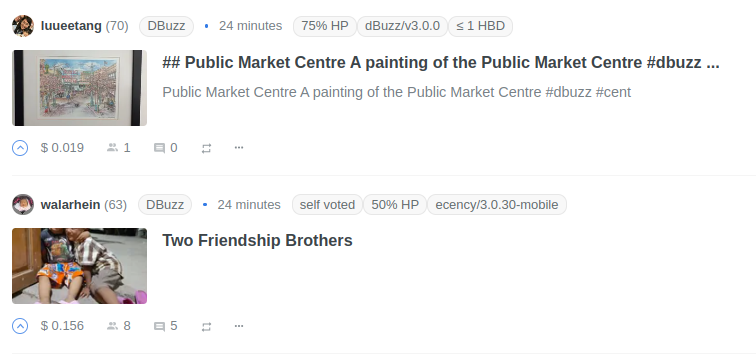 DBuzz client is singular in specifies a low reward limit so users cannot be accused of getting too many rewards and also instead of giving the user a choice, it does the middle of the road approach with 75% Hive Power for rewards.
Showing Different Transactions Types for POB
I accidentally broke this feature and noticed I broken much later. So, I undid some changes.
---
---