Proof of Brain.blog Is Backup and Getting Reported

Proof of Brain Blog
Source Code in Proof of Brain
I tried to merge the code bases of Ecency with Nitrous together. I added many features. These were different projects with distinct code bases. The software parts were not very compatible. The data structure were different.
I also I made some mistakes, like reformatting the code, renaming things and introducing a configuration file.
Remerging To Get Newest Ecency Features
Now that @ecency team had changed so much of its own code base which is beneficial for the users but merging in the changes from @ecency into the source code of Proof of Brain became was such a time consuming process that it became apparent it is better to simply rewrite the changes into Ecency's head.
From time to time, code can be copied and pasted into various places from the original source code for proofofbrain.blog.
Do We Prefer to use ProofofBrain.io?
Looking at the blockchain with the old code base, I noticed that the majority of posts and comments are done via ecency or peakd. ProofofBrain.blog is almost exactly like Ecency's today now. The exception is that you can see the detail Hive Engine wallet (which I pulled from my old source code and integrated into the new source. You can see this change on the Proof of Brain.Blog website.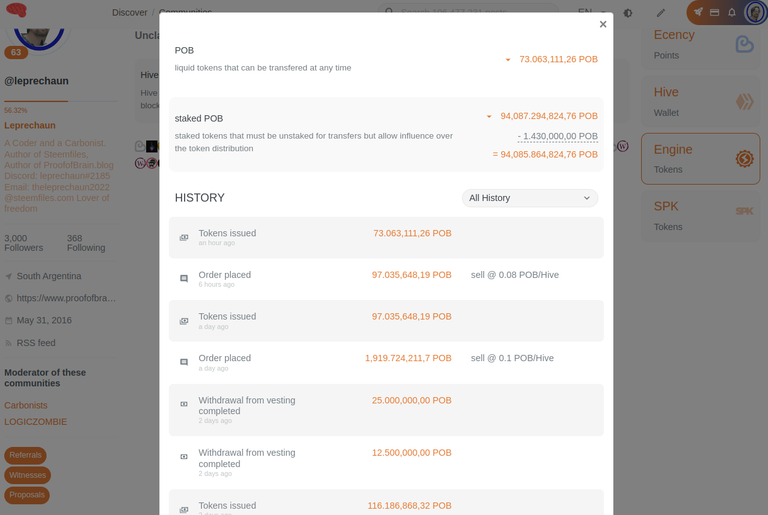 If I get some more time I'll add a better way of counting users on the site. Perhaps a backend counter for the number of people who login per day. Please give it a try.
---
---