Say no to discrimination.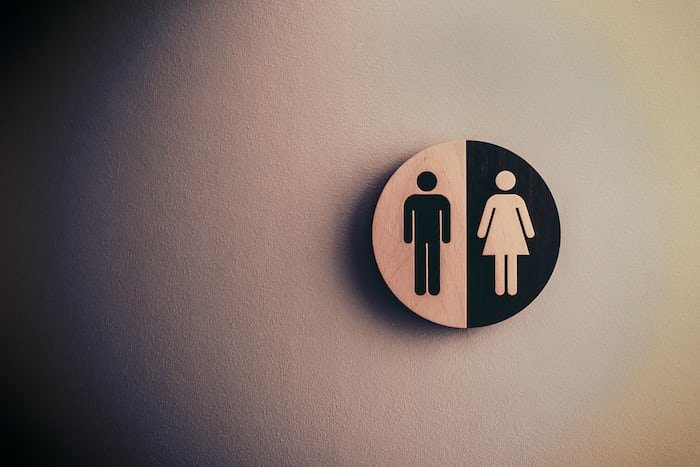 Image Source
Gender discrimination is not nice at all. I believe that every individual should be allowed to relate or compete on a level playing ground. A gender shouldn't be given an advantage ahead of the other.
Gender discrimination is a complex topic that needs a thorough analysis of what makes it up. We have instances where giving consideration to a gender over the other is convincing. When I was growing up, we had some kind of work on the farm that was meant for males. When my sister viewed it as a form of discrimination, she opted for participation but ended up breaking down because the work was too stressful for her. At that point she agreed that the preference was for equity.
The preference that I will definitely term as discrimination is where a gender is on steps ahead of the other in terms of being fairly treated by the society.
My first experience of such was when I visited my grandfather in the company of my mother. The man was sick and we visited him with drugs and other things. While with him, my grandfather went down the memory lane to explain why he was disappointed in himself for not educating his daughters due to his ignorance.
My mother had told me the story before of how she was deprived of being enrolled in school because she was a girl child. She and her older sister were not enrolled in school. The belief then was that if you train a girl child, you are equipping her to the benefits of her husband. The children that got the attention of their parents those days were the males.
My mother was the second born and her next two siblings were males. Those two were enrolled in school by my grandfather thinking that they would be the ones to take care of him at old age. Unfortunately, they grew old and neglected their father after securing work with the certificate sponsored by my grandfather at the detriment of his daughters.
My mother and her sister turned out to be the children remembering the existence of their father when necessary. This became a regret for my grandfather and he couldn't hide his disappointment in himself for following the bandwagon in his era and society. He made mention of everything and I joined my mother to plead with him to forgive himself.
He would always be cautioning us, the grandchildren, especially we the males, against doing the same mistake that he did. Each time he told me, I laughed it off and told him that we have grown past that era.
The second experience of gender discrimination happened to me directly when I was hunting for a job. I applied for a marketing position in an organization after coming across the advertisement for the position. I went to the company and submitted my application. The receptionist that collected my application told me that the company might prefer a female in such a position. I asked her the reason behind that but she couldn't reply to me when other duties called on her.
After some weeks of not getting an invitation for an interview, I decided to visit the organization to know the status of my application. I was in desperate need of a job.
On getting to the company, I met the receptionist with a security man. After greeting the duo and introducing myself, the receptionist told me that the marketing officer had been hired. She said she was surprised that I went ahead to bring my application despite having it written in the advertisement that a female is preferred for the position. I told him that such a condition wasn't stated and he said it must have been an oversight. According to her, it is the culture of the company to employ a female in marketing positions.
She told me that I have the richest CV among the applicants but gender comes ahead of such qualifications. I asked her the reason behind such a tradition and he replied that customers prefer to do business with the organization if the intermediary person is a beautiful lady. Since the company is out to run a profitable business, it would do whatever is needed to achieve results including hiring the gender that the customers prefer. I thanked her and left the premises.
It was at that point that I realized that gender could give someone undue advantage over the other person. Any of the two genders could fall victim depending on the prevailing situation. This kind of preference is purely discriminatory.
To curb this menace, a lot needs to be done. Reorientation of the people to disregard gender and rather concentrate on what an individual is capable of doing should be advocated.
Any culture or tradition that is discriminatory against any gender should be eliminated. Children should be trained on being morally upright. This will help in molding an adult that doesn't see every business with a female as a channel to romantic relationships.
Nobody should feel less human because he or she is a male or female.
Society should also stop placing someone above the other in whatever form solely because of gender.
---
---