Ask Leo: Loan Apps can lead to more financial crises
Anyone and everyone can be broke at times, Yes this is true and mere looking at the situation of the country too can also add to this financial crises, this on the other way as indeed led so many individuals to things they shouldn't have involved in , but right now it might have been too late to help them out , but also this will be a guide for those who are still thinking as regards making such decision as to take loans from apps instead of financial institution like bank.
One of the biggest mistake anyone could make definitely is to go as far taking money from those apps for crypto investment, I remember of my friends back then who borrowed money in the days when the proofofbrain token is still something to talk about, to is sadness just few days after taking money from the apps the price of the token went down drastically and it was hard for him to actually recover from the loss till now.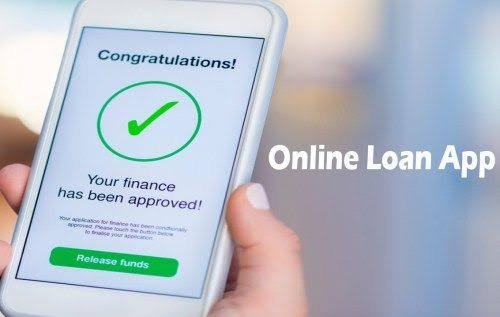 Image Source
It is not all good and advisable to automatically channel out understanding to that section, that it is the only way out whenever their is financial crises, even the rate at which this apps set as returning amount after taking loan from them is definitely something to high to deal with , not to talk of the disgrace that do come with not able to refund their money on due date too.
The situation of the country as indeed forced so many to go into this , as some individuals actually see them as the quickest solution to help, not knowing that it is definitely the best means of putting themselves into more bondage, cause it is definitely a channel that will lead them to incur more debts.
Taking money from this people can look very sweet or easy to some set of individuals or see as the best means of getting out of financial issues as at the moment of borrowing it, but base on stats it actually the best means of incurring more debt on you as you have to repay the amount you borrowed and also pay back the huge interest on it too, this loan apps are not money friendly , especially when it on their due dates to repay.
Recently many are getting into their traps and have put themselves in a very serious debt that they don't plan for at the moment, cause been unable to pay back will definitely be a problem especially for those that usually add fine to late repayment too, to me taking loan from all this apps is definitely the best means of entering financial crises and it is now the best means to ruin someone easily.
Their are different level of disgrace attached to this initiative as some at times could go as far as contacting your relatives or friends concerning your default and not pay on time with some outrageous composed messages, it is very important that you try as much as possible to stay clear of them and avoid been put in a very tight corner by them.
Borrowing from loan app is definitely not the best thing for anyone to go into irrespective of how hard things might be at times, though at times people might find themselves in some inconvenient situation at times. Though borrowing can look so easy to access, but it should be stayed clear of by all means as it is not a best way to grow financially at all.
It is very important and vital that will put more attention into our financial life just as we give more attention to other things too, having a good check on how we run the monetary things that needs to do with us is very important too and for no condition should we allow emergency situations to take us to where we don't plan to get too. I will bodily say that irrespective of how easy it might look or sounds, taking money to solve financial issues from all this loan apps is definitely another perfect means of putting oneself in a financial crises.
Finally don't in any means take money from them to invest in cryptocurrency, cause that alone might ruin your life as you don't know what might be the market outcome in the next few hours.
Thanks for reading my blog
---
---