LeoTok Another Means of increasing traffic on Hive Blockchain
One thing everyone is still talking about right now in the community is the launching of the #threads and honestly it as indeed being a very good project, looking at how well it as been able to serve the community well enough and bringing an end to lot of uncertainty when it comes to engagement, one thing about this initiative to me is that it as successfully upgraded and increased the level of engagement too in the community.
The Leofinance team is not stopping yet and to add to their hard work and update is the introduction of LeoTok. After successfully bringing in a microblogging platform to the community (#Threads), the team as being working so well to bring in a TikTok like initiative to add to the level of upgrades in the community. LeoTok is exactly like TikTok which is going to give user's the opportunity to record and play short videos exactly as it was on TikTok too.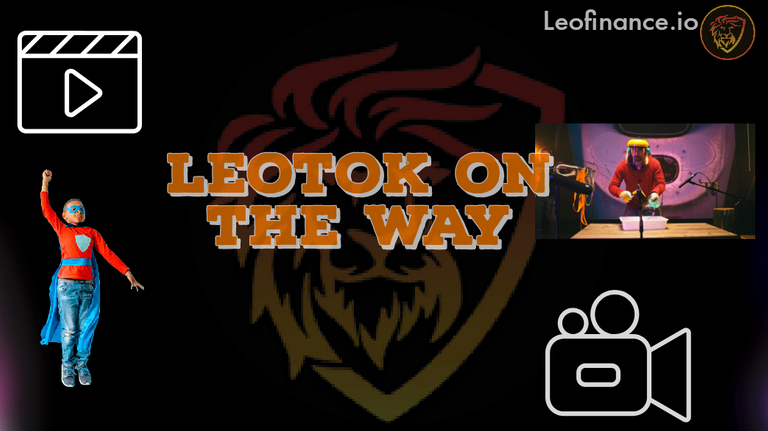 Image Source
Base on research and some source, the level of time duration will definitely vary too, which means it might be around 15 seconds to 60 seconds also. This initiative will definitely have to make sure that the Leofinance team join hands with the 3speaks video application which is already a video form on Hive Blockchain.
Base on stats, TikTok on it own as gain a very massive popularity in recent time due to it short video's and level of fun in it, honestly to me this idea will definitely brings in lot of traffic to the Leofinance community too, with TikTok having more than 1 billion user's around the world , it popularity might eventually help the Leotok idea thrive when it is eventually launched.
This TikTok like initiative will definitely enhance productivity more on Leofinance community, I sincerely see this as an opportunity to build Hive Blockchain and the crypto world too, I won't be surprise to see a collaboration between TikTok and the Leofinance community to make sure that the #leotok idea becomes a success, I also believe that in due time there will be talks of the Leofinance community on TikTok too.
The Introduction of Leotok will definitely serves well in the community as it will promote the community and Crypto world at large, this will definitely brings in more Individual to the community ,with billions of user's using Facebook and Twitter who are yet to know about the Hive Blockchain,this initiative will serve as a means of bringing more individuals to the community. It is high time that people are Introduce to web3 platform, so that it will help people to always earn one or two things while sharing their contents too.
The Leofinance team should not be left out without giving kudos too with the level of new innovations that they keep on bringing to the community recently. It pleases me to say the team as done well to make sure that the community keeps on thriving always on the Hive Blockchain. Honestly all projects put together recently is definitely a massive one as it as all turned out to the best recently.
The likes of #lpud (Leo power up day), #threads (leothreads) and now #leotok which is still a work in progress, honesty being in the community is definitely one of the best thing ever.
Thanks for reading and you can support and encourage my work by reblogging this content and give some upvote.
---
---