THE LPUD AND LESSON LEARNT SO FAR
The #LPUD for August might have come and gone now, but honestly it is worth reviewing and checking on how this initiative as indeed been of help to the community. The Leo power up day is another initiative on Hive blockchain, especially on the Leo finance community where Leo token are been staked monthly, just as the hive power up day.
Technically user's on their own staked their Leo token just to have more curating power, but recently the #LPUD initiative as indeed makes staking of Leo token more competitive and tasking recently. The Leo power up day is an initiative that was first posted by @leogrowth and honestly it was a good one in which he received the backing of so many whales including the likes of @onealfa and the likes, this initiative is just something too good to ignore as it as indeed been an added advantage to the community.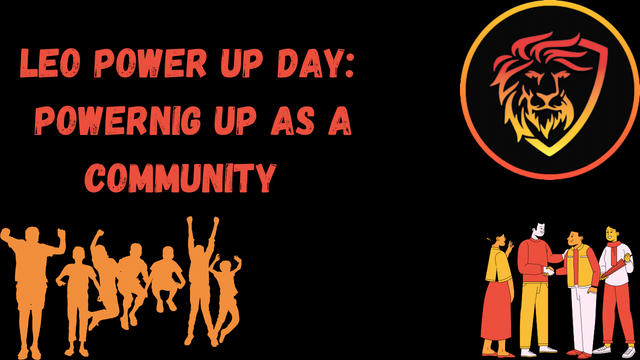 Image Source
It is the third edition now and finally it as come and gone as thousands of individuals as indeed staked their token in order to be eligible for the massive delegation attached to this initiative. Honestly I was sincerely impressed with the level of content coming up last night during the #lpud as it was seen that most individuals are indeed ready and set for the initiative.
It is no more news that this intiative as indeed been an added advantage to the community since it introduction and now it is something that almost everyone in the community keeps on talking about.
A Quick look on how the #LPUD as improved the community
No one can take away it contributions to the community since it introduction and honestly the Leo power up day as it indeed help so many individuals in some aspect like the following:
Consistency
You just have to be consistency to be able to flow with all that is attached to this initiative and honestly it as indeed helped so many users to get used to be consistence too, this is definitely the third phase of the Leo power up day and some set of individuals have been active since it introduction in June. Indeed the #lpud as being of good advantage in keeping them consistent while it comes to staking of their Leo token every 15th of the month.
Staking made easy
Staking might be hard for some set of individuals at times and it is not because they have some other interior motive as to why they don't staked their token, but some at times are not just the type, but with the Leo power up day, staking as been more easier now ,cause most individuals are indeed attracted to the level of prize's attached to the initiative. Imagine getting a very massive delegation with just 200 or 150 Leo token staked alone, we can bodily say that the Leo power up day is really motivating so many individuals to take the community serious than ever before.
Building Capacity
The level of growth that this initiative as added to the community can't be taken away or better still let me say the way this as indeed helped so many users growth is just one thing to be appreciated, after the third phase of the Leo power up day, I came to a conclusion that most individuals are now better than the way they used to be before, so many individual now find it easier to taste what is called growth as their voting power as increased, also their ability to express themselves in terms of content writing too can't be overlooked.
Right now it is a thank you response to this initiative as it as indeed have a positive effect on the community and it people at large and now we can all say that the Leo power up day is very important to the community. The August edition as come and gone , which makes it the third attempt too, now we moved and hope for the next one come September 15th.
---
---