WHAT IS RISK?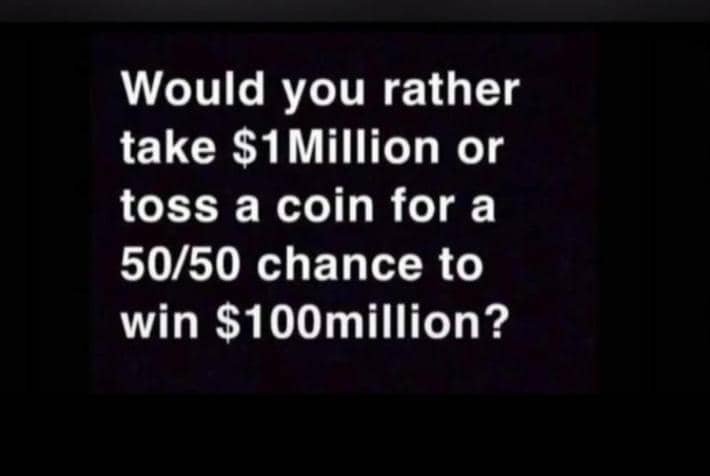 So today I will be talking about RISK.
By definition Risk is A likelihood of a negative outcome, or Potential effect of an event.
A friend of mine posted this on the class group and it made me realize that people are always scared of taking risks, Sorry not SCARED but have no interest with anything that has to do with risk and it is funny to me. Remember, most time the outcome of taking risk is not always predictable but doesn't give you the reason not to try it.
To me risk comes with opportunities no matter the outcome. Let me explain.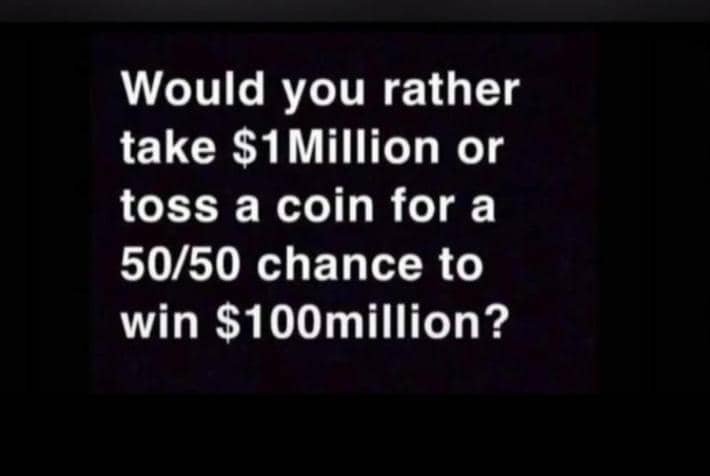 Imagine you toss the coin and won, Imagine the opportunities you get from it and imagine going home with nothing. Yeah I know it might be painful but always see it as a challenge for you, and get your mistakes right for the next one.
But guys before taking risk always consider what you will lose and what you will gain from it. If you have not to lose or a little to lose why not go for it 🤷🏽‍♂️
A close friend of mine said something about risk taking. He said RISK IS LIFE. And he made an example of marriage.
He said nobody knows who the right person is, we think, hope and pray he/she is the right person and that is a risk. So Risk is never a bad thing if you have nothing or little to lose, also my point is, risk always comes with opportunities. Talking about opportunities, people do say grab every opportunity that comes your way because it might just be your key to your success in life.
Let me Just add this, as an advice
"Whenever you want to take a risk, always have a good plan B" 📌 This are the steps i follow before taking any risk that comes my way, hope this helps you.
---
Posted via proofofbrain.io
---
---