A Whisker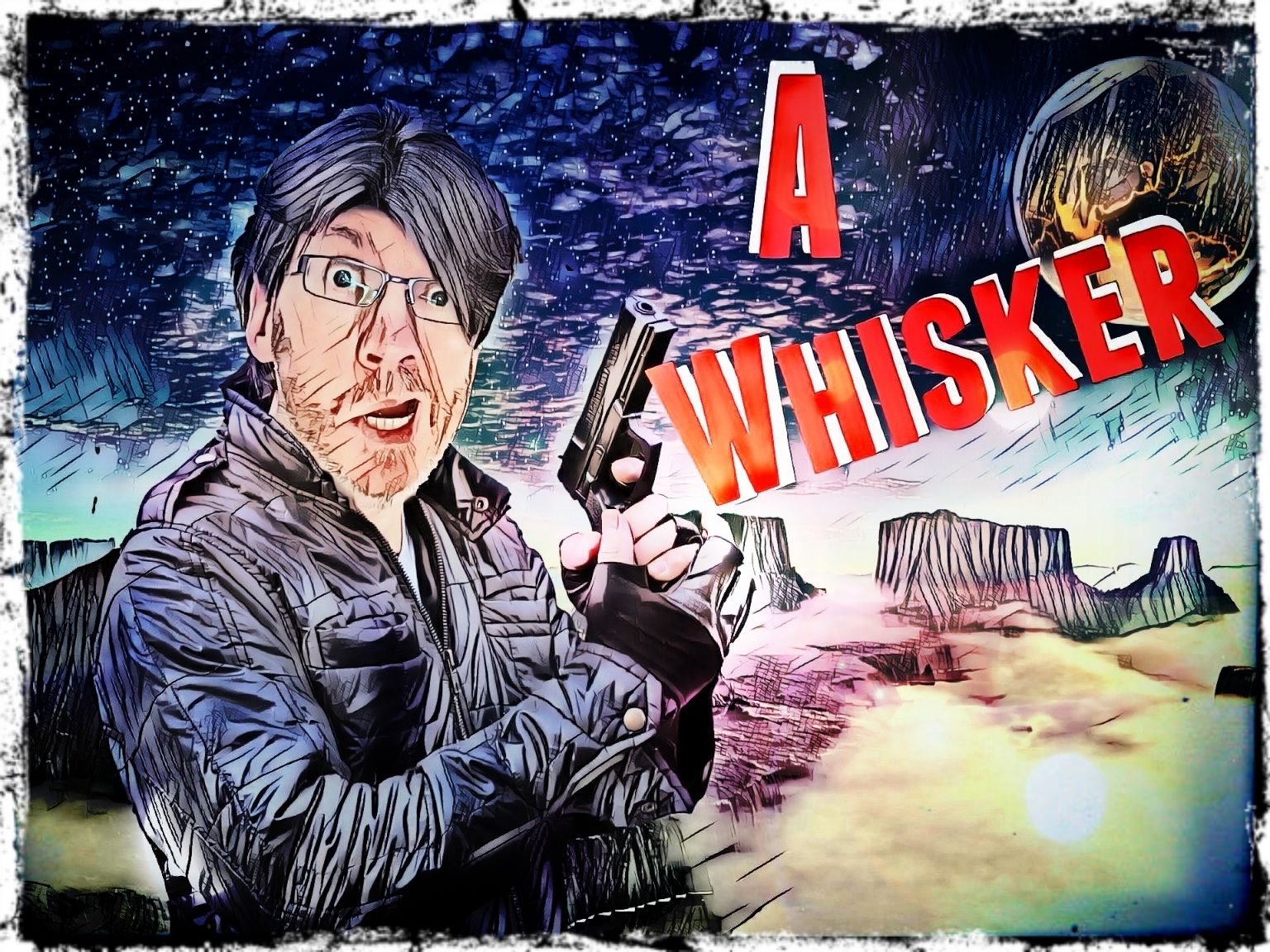 Budge up, I need some mirror action.
I gave the Good Lady a bit of a hip nudge to get her out of the way of the bathroom mirror as I wanted to give myself a bit of Zoolander Blue Steel before starting the daily grind of work and running about like a blue-arsed fly after the children.
Give me a second, I have nearly got it.
The Good Lady was frowning like a Blurt 'Investor' looking at the Daily Trading volume on Ionomy.
Which is smaller than a small dog's pork bifter. Which, in case you didn't know, is quite small indeed.

Got what?

I leaned over her shoulder and gave her left buttock an affectionate nudge. The left was my favourite, being the cheerier of the two.

She jabbed me with an elbow and narrowed her eyes in deep concentration as she prodded at her under-chin with something.

Chin whisker, you know?

She grunted.

Huh? I really don't know. what do you mean?

Dodging the pointy elbow of bathroom doom I leaned in over her shoulder again. I saw that what she was poking about with was the tweezers which I had believed to be solely reserved for those irritating hairs that you get on the side of your penis.

I decided to keep that tidbit to myself given that the Good Lady was having a poke about her face with them.

DUUUUH... Chin whisker, what's not to get?

She turned slightly and made a gurning face at me before sighing and going back to the chin in the mirror poking.

I am sorry lass. You have totally lost me with all this chin whisker pish?

Was I being dense? Why was she being so tetchy? And what was she doing? I needed in for the Blue-Steel.

This you daftie... THIS!

The Good Lady faced me and tugged at something hanging down slightly from her under-chin.
Let me heartily apologise. I can't stop saying under-chin. It's great, it sounds gloriously filthy, like a horse with beautiful eyes caked in mud

I peered more closely at what she was showing me.

Quite suddenly realisation dawned. It was a fucking hair! A fucking hair?! Hang on a minute, a fucking hair, like, attached to her chin?? Worse yet, growing out of her chin?

Shit, she has a beard? A fucking beard? A real beard? I mean, I was a modern man, I accepted that women aren't all hairless glamour models. I can even cope with her reluctance to remove the hairs on her thunder cranny but hell, at least they were supposed to be there.

Oh my God, you've got a beard?!

I trilled out somewhat hysterically.

What? How fucking dare you? I DO NOT HAVE A BEARD?!

The Good Lady banged me in the chest with her fist.

I prayed it was the fist that was holding the tweezers and that they had pierced my heart so I was spared the ignominy of living this bearded hell I now found myself in.

You have! You have a BEARD! Oh shit, I must be a they now? I'm they?!

I almost fell to my knees with the tragedy of it all.

What an end to my glorious story. Like the fabled star that burned so bright now extinguished with only a wisp of smoke to hint at the glory of what once was.

Got it!

The Good Lady waggled an extraordinarily wiry black hair at me in the grip of the tweezers.

Am I your lady once more?

She smiled winsomely at me tilting her head to the side.

Of course you are, babypops, I love you.

I forced a smile back and she waltzed off thinking all was well with the world.

Slowly, I sank to the floor and clutched at my knees

Maybe I will just rock for a while.
---
---