Do Kwon Arrested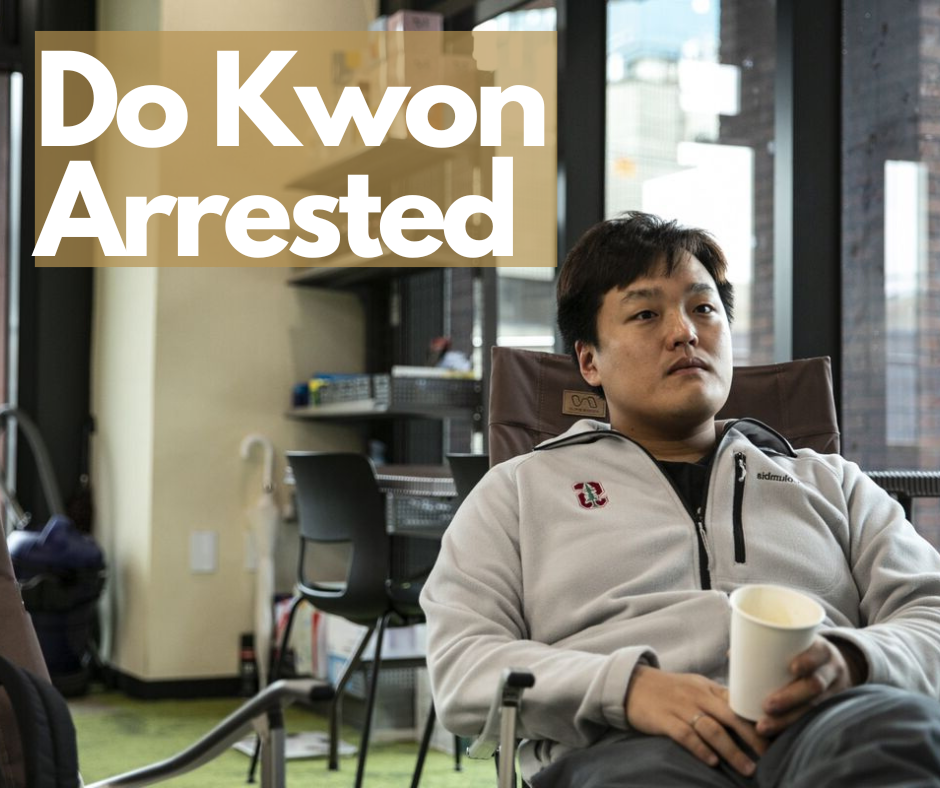 Do Kwon Arrested
With recent news that the SEC sues Justin Sun for TRON (TRX) fraud and a lot more drive coming from the SEC offices we're starting to see some significant action taken on people who are alleged to not be operating in the best of intentions or under the correct legislated approaches.
It almost appears as if overnight the entire sector is changing direction and the focus from the FEDs is now heavily on the decentralised world. In what many believed would never happen as there just didn't appear much of an apatite for justice in previous years, Do Kwon has allegedly been arrested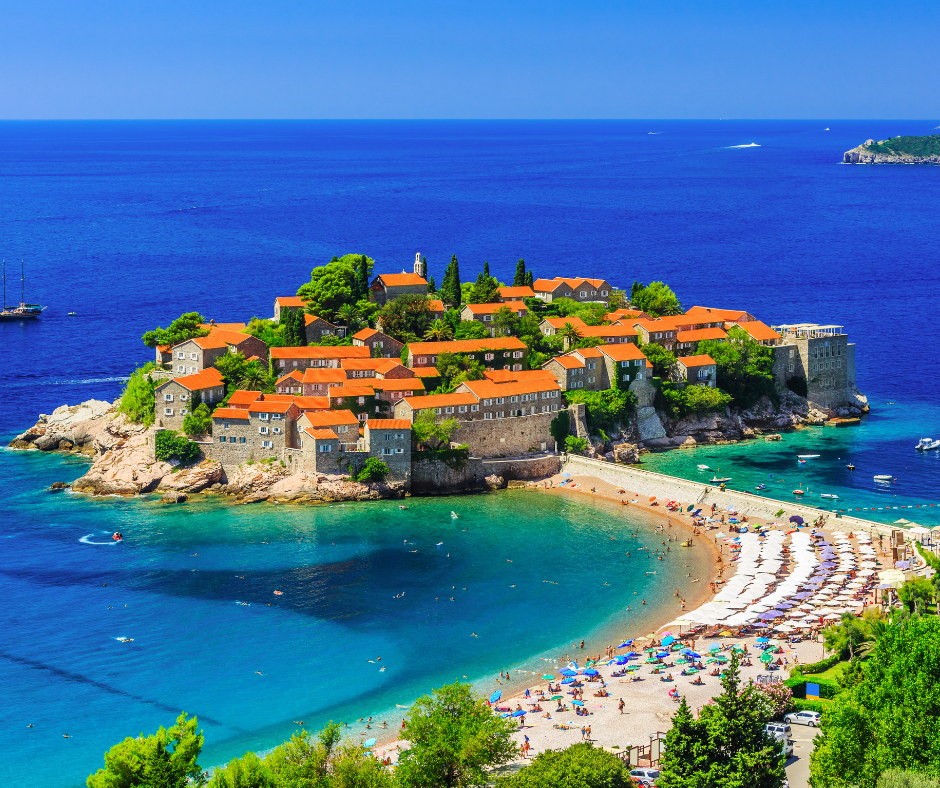 Do Kwon's hiding place
It was previously reported that the SEC Sues Do Kwon but information relating to Do Kwon's whereabouts was limited with authorities reporting the fugitive withdrew $US100 Million worth of Bitcoin as Cash and fled to Serbia. As the SEC moved in Do Kwon's whereabouts were identified in the Mediterranean in a small nation called Montenegro.
Do Kwon was allegedly arrested at the Air Port with falsified documents so the authorities are currently undertaking their reviews and confirmations to ensure the person they have apprehended is in fact Do Kwon.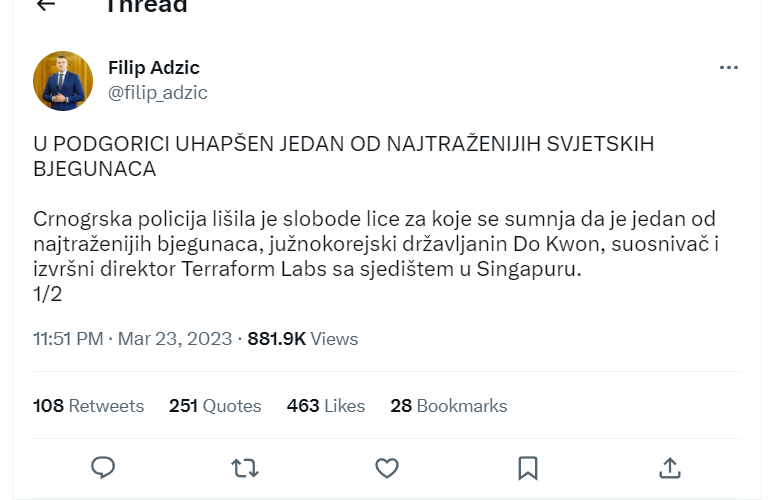 image source
Filip Adzic tweeted the arrest late on Thursday and announced that Do Kwon has been taken into custody relating to the collapse of TerraForm Labs which still remains one of the largest financial collapses in the Crypto world.
The ability for Do Kwon to flee Singapore, allegedly falsify documents and gain access to millions of US Dollars is a concerning topic for anyone investing in the sector as it shows the immense amount of financial gain and ability of those to flee.
However, for Do Kwon he is in the process of being extradited to the US to face the full weight of the Law, once a Singaporean business leader who taunted the SEC who presented him warrants claiming the US had no jurisdiction in South Korea. Is now being handed over to the US to be held accountable.
image sources provided supplemented by Canva Pro Subscription. This is not financial advice and readers are advised to undertake their own research or seek professional financial services.
Posted Using LeoFinance Beta
---
---