Moonthumb's Splendid Splinterlands Giveaway Glossary - Ep. 17 (It's hard to believe...)
As I was starting to create this post, I was shocked when I noticed that my last post was exactly one month ago. Has it really been that long?
With that said, I must apologize for my extended absence. I'll not bore you with the details. Suffice it to say, I have been away entirely too long and I am truly sorry for leaving anyone who had been following this post regularly out in the cold (although, while we are experiencing a mild summer here in Texas, it hasn't been that cold). Unfortunately, my schedule for the coming weeks are not much better than what I have experienced over the past month. Therefore, I cannot promise to do better in the future. However, I will do my best to squeeze in updates as frequently as possible.
And now on to why you are really here...let's look and see what's happening in today's giveaways.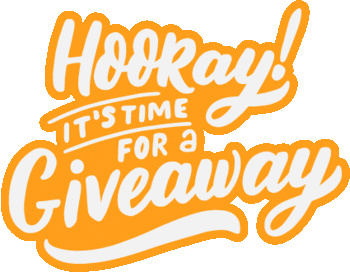 Please remember that this is a work in progress. If you are aware of an ongoing Splinterlands giveaway, leave me a comment and I'll see about adding it here.
Another bonus is that, if you leave any comment on his post, I'll add you to the list to get notified when the next post comes out (if you are on the list and would like to be removed, you can leave me a comment about that, too). Here's the (not so) growing notification list (you'd better get on here, too...you don't want to miss out on any giveaways):
@chuckrick, @dirtnowitzki, @gregory-f, @irisworld, @jdike, @musdim, @nikkybabe, @pardinus, @robinsonr810, @solymi, and @zonadigital21.

Snce it has been so long since my last update, I fully expect every one of today's entries to be new. However, in case some one had as crazy a schedule as I have, I will still mark each new entry with the pulsating "NEW" identifier. Let's take a look and see what we have for today.
As always, let's start the list out with our sponsor:
Moonthumb's Mysterious Wheel of Random Prizes Giveaway - Ep. 9 (It goes down fast and it comes up slow) - This is a combination Rising Star / Splinterlands giveaway where you can win cards or STARBITS / DEC and happens every few days (as I have time to do it). Not only is the winner determined by a wheel spin, but the prize for each giveaway is decided the same way. You never know what you will win until the winner is declared.
NOTE: At last check, there were not enough participants to hold a giveaway. I am hoping we have picked up enough to spin the wheels later today. However, I am publishing this post first in case someone wants to slip in with a last minute entry. This should be a new listing in the next installment of Moonthumb's Splendid Splinterlands Giveaway Glossary.
Here is the rest of the current list (most recent first):

Splinterlands (Win Free Card) Quest Giveaway Round #242 - Every day or so, @zeruxanime does a giveaway from his Quest winnings. Pick which card you'd like to win. For this giveaway, the available cards are Harvester and Charlok Minotaur.

Splinterlands Quest Giveaway (Win Free Card) - Round #853 - Every day or two, @cryptofiloz provides a screen capture of his quest winnings and lets you choose which CARD you would like to win. If you are selected as the winner, you get that card. He also provides occasional tips, trick & tactics, does a giveaway in his pack opening videos and some Rising Star giveaways, too, so you might want to follow him. For this giveaway, you can win a Phantasm or Chain Spinner.

Splinterlands rental market how to lease out your cards - SPS giveaway win 10 SPS - Every so often, @solymi does a giveaway. Each one is different. In this most recent one, you can with 10 SPS. There is a requirement to qualify for this giveaway. Read about it to get the details.

Steemmonsters cards giveaway #113 - Every two to three days, @massimoc23 gives away a different card. This time he is giving away a Mantoid.

Last DEC Giveaway so Let's Do 1500 - This is your last chance to win some DEC from @drazeus. He is shutting down this Splinterlands account, so he's giving away 1500 DEC in his last giveaway.

Splinterlands Rare Card Giveaway - About once a week, @robinsonr810 gives away a rare card. This week she is giving away a Captain's Ghost. NOTE: You must answer the question in the post in order to qualify for the giveaway.

Splinterlands Blast From The Past Reward Card Giveaway #9 - About once a week, @gregory-f does a giveaway for an out-of-print card. This week he is giving away a Baby Unicorn.

Weekly card giveaway + last week's winner - About once a week, @pardinus gives away another card. This week you can win Tortisian Fighter.

Dennos Splinterlands Giveaway - 3 Monsters A Day #14 - Every day, @kryptodenno shows 21 cards to choose from. You get to pick which one you would like to win. Three winners are selected for each day and they get the card they selected.
NOTE: This is a new giveaway that I just found recently. I'm glad I could add it to this list. If you know of any more, please let me know.
---
So we can win cards or crypto. I have already signed up for these giveaways. Join them and I hope you win (if I don't). ;-D
I hope you find this list useful. Let me know if you do. Let me know if you don't. Let me know if you'd like something added and/or changed. Let's make this the place to find all active ongoing Splinterlands giveaways.

And if you are a Rising Star player (or click here if you want to be), check out:
Today's Rising Star Giveaways (Saturday 21st August)
---
Posted via proofofbrain.io
---
---