Life Lessons We Can Learn From The Cloud! || Part 2
Introduction
---
Hello guys, trust you are all good? Without wasting much of your time, let continue from the previous part. Looking at another picture of cloud my friend uploaded on her WhatsApp status there is another life lesson learnt from it;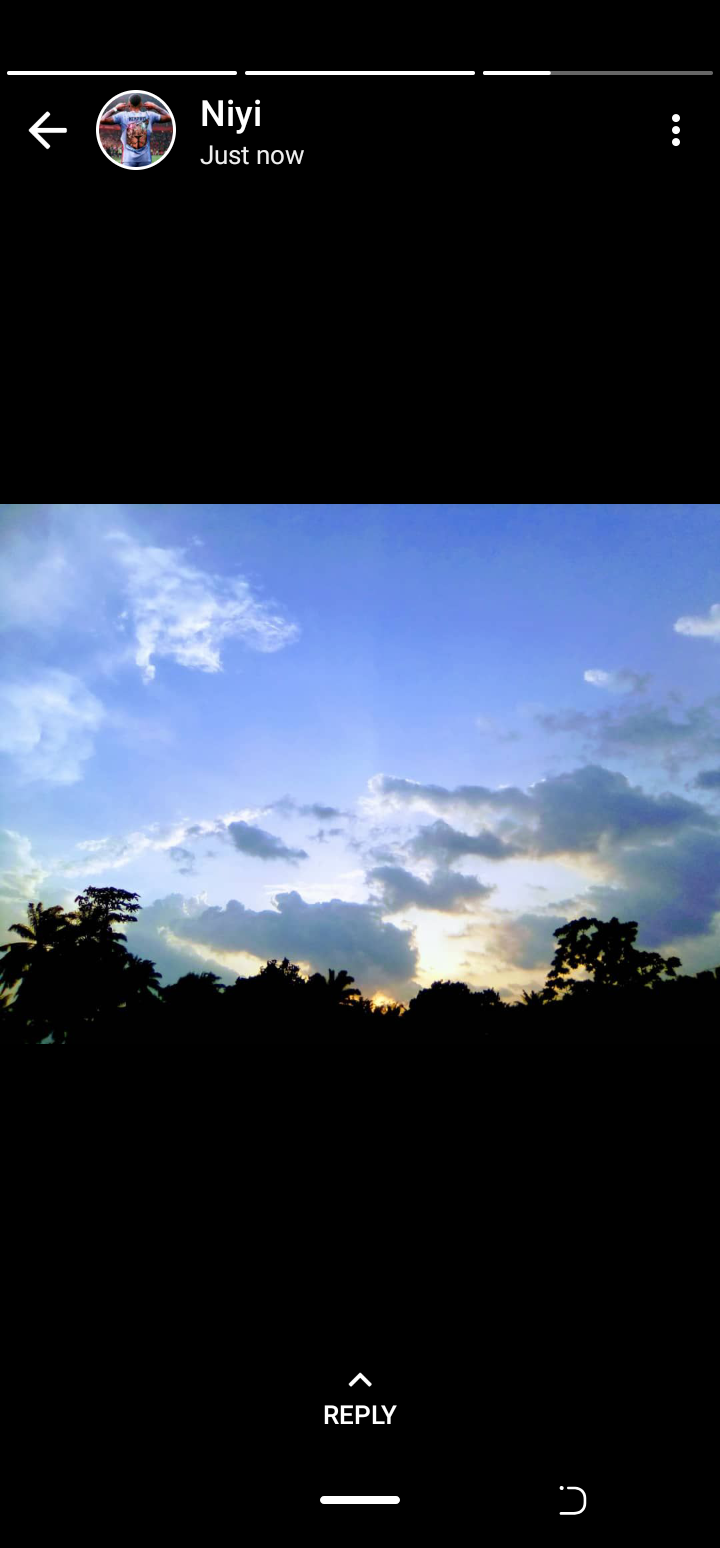 Screenshoots From Niyi WhatsApp Status
Clouds appear dark and thick at first, yet light ultimately penetrates:
---
Looking at the screenshot above, you can clearly see that the clouds are dark, This is some of the facts of clouds, especially before it rains. There are times when you come out and watch the clouds. They appear so thick, and dark. I heard that such clouds even cause bumps to airplanes passing through them. There have been some plane crashes caused by flying into the clouds. So you see this cloud looking so thick and dark and you start to think it can stop a stone. But then, over time, a ray of light will appear and pass right through the thick cloud. Eventually, other rays piece it and then a large beam of light becomes visible. The cloud which appeared so thick and impenetrateable, finally allows light to penetrate it.
Lesson Learnt From This
---
Sometimes life might feel like a thick cloud. Consider what you're dealing with right now. The events of our day have broken entire families, companies, and lives. It seems ominous, like a thick cloud. When you listen to prophecies, it appears that there is no way out. If we don't give up, we'll finally have a breakthrough, much like that ray of light that pierces the thick, dark cloud. Are you unemployed, infected, cash-strapped, and so on? There is reason to be optimistic. You don't have to be depressed. Even if you find it difficult to look past your current difficulties, never lose hope that you will be able to break through the dark cloud of economic crisis you are currently experiencing. A ray of light will arrive as soon as possible this giving you hope and confidence back.
Conclusion
---
Mang people tends to give up easily, forgetting the fact that the challenges they are facing is just like the thick dark clouds, it just for a while because soonest a ray of light will pass through the dark clouds making the clouds bright again. No matter the problems or challenges just have hope that a ray of light is coming as soon as possible.
A special appreciation to my friend again (Niyi), the pictures she uploaded has triggered my inner spirit and this inspired me to come up with this write up I hope you have learnt some few things through it.
Thank you all for reading!
---
The Image used are screenshoots taken from my mobile phone, Tecno Camon 12 pro
---
---
Posted via proofofbrain.io
---
---