Our Pick - Reading Suggestions for March 24th
The OurPick encouragement program is part of the @Liotes ecosystem where quality posts are curated and authors are encouraged to continue with the content creation adding value to specific communities, and Hive in general...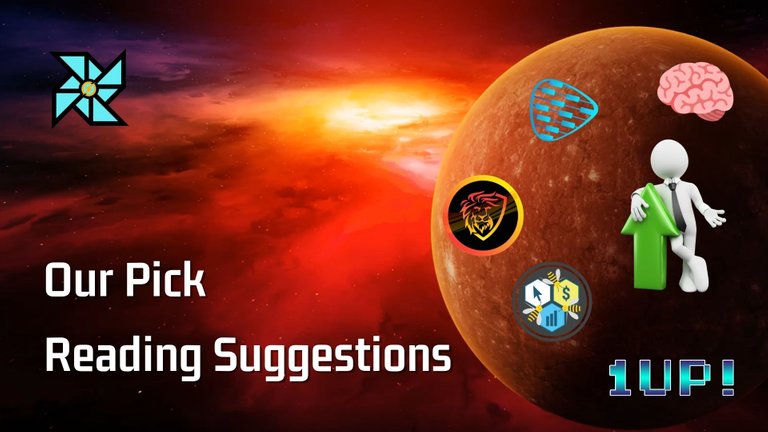 Created in Canva.com
Occasionally, we will pick a couple of awesome posts that we find interesting and will suggest them for your further reading... We hope that it will help authors as an additional promotion... We support creators with our upvotes in Hive, but also in other tribe tokens! These Hive-Engine tribes give additional value to the whole ecosystem and help authors and curators to follow their niches and dreams...


Oh, I wish that you are right... 😃 But, I doubt that ALL banks will collapse... It is obvious that they don't care about small, regional banks, as they will fall first... But, I digress as I don't care at all about banks... 😂
It's more important what you said about crypto... I suppose that people have less and less trust in any banks (and FED) and they don't swallow as much BS as before, so, sooner or later, crypto will not "care about external" stuff... Which is the point of it, isn't it?
Those who own crypto know what they own and how valuable it is (and can be) and many will not sell it whatever FUD is out there...


Splinterlands has become a big ecosystem with plenty of 3rd party services that allows you to play the game in many different ways. Great post!


After having a very "thin" breakfast, I have to admit that it was a bad idea to check out your post BEFORE lunchtime! 😂🤣
The place looks cool and it's a nice mix of traditional and modern kitchen... And that Bacon Cheeseburger looks so tasty...


Thanks for sharing your first impressions and overview of the gameplay. As a former big Tower Defense player, I have to echo your thoughts on this, I am not sure how I will find the gameplay when you cannot place the units exactly where you might want and also a big thing is making adjustments as the game progresses.
That being said, I think it will be a great enhancement to the Splinterlands eco-system and when more features are added, this could be much bigger. PvP and seeing the SPS rewards/staking system are some things I would like to see.

If you want to help in project growth, you can delegate HivePower to the @liotes.voter account that upvotes quality posts on Hive. All delegators receive daily returns paid in LEN tokens for their support! The current APR is around 10.50%, which is more than you can earn by individual curation!
You can also use these predefined links to delegate HP using Hivesigner:
Thanks to donations of @melinda010100 and @good-karma, we will reward authors with additional 25 POINTS!



Ourpick curators: @achim03, @ph1102, and @mypathtofire!
---
---