Its always time to start over. Sempre é tempo de recomeçar.

This post can be read in English and Portuguese
Inglês
If you want to have a soundtrack to read this text I recommend:
Foo Fighters. Walk.
It's never too late to start over. But the sooner the better.
Tomorrow I will take another step on a journey, which with certain things working out or not, I intend it to be a long one.
I have already spoken superficially in other posts, but speaking more openly now, in the last few months I have been participating in the selection of an international school focused on teaching programming and about other IT areas, the École 42.
And tomorrow (considering that this text will be posted on Sunday night) I will start a more demanding stage of this selection process. If I pass, I will study at the unit located in my city.
This stage, which is being called BaseCamp (in other years and moments it is called the Pool), will last approximately one month, with a considerable load of studies and practices, I intend to write some things about later, including reasons and processes, but the point of this text is different.
Okay, before I continue, I need to say yes, I am young, there are still a few months to go to reach 30 years old, I do not have many responsibilities, I am not married, I am relatively healthy and(until now)...
I had no children, I did not transmit to any creature the legacy of our misery.
Machado de Assis, The Posthumous Memoirs of Brás Cubas
So, I know that in a certain way, in my case, it is easy to do certain things, including starting over.
But I also know a lot of people, younger, or not much older than me, who don't like the idea of ​​starting over. Well, for certain things it is really boring, relationships, for example, it is usually very difficult and complex to finish one, especially long-term and go back to being single, or to enter into another(s). But, it's necessary to start over.
I understand that sometimes it is not so simple, especially when you have to redo all plans, change all objectives, visualize a new future, new places, etc. I really do.
Until last year I worked in the social area, as an educator, I taught about communication, technology, entrepreneurship, and economics. I spent practically the last 5 or 6 years before 2020 focused on that. At the beginning of 2020, I started at a college to study Pedagogy and improve my teaching processes, but lately, I dropped that.
In 2019 I had articulated a lot and for 2020 I had some partnerships practically ready, then the pandemic came and everything changed. Most works were paused, investors and supporters changed priorities and as the focus of my work would be face-to-face education(face-to-face education is still relevant and necessary, especially in poor or developing countries like Brazil, and especially in peripheries, I will talk more about it at another time), with the main idea being to teach programming to young people and adults, all plans and projects were canceled due to the limitations imposed by the pandemic.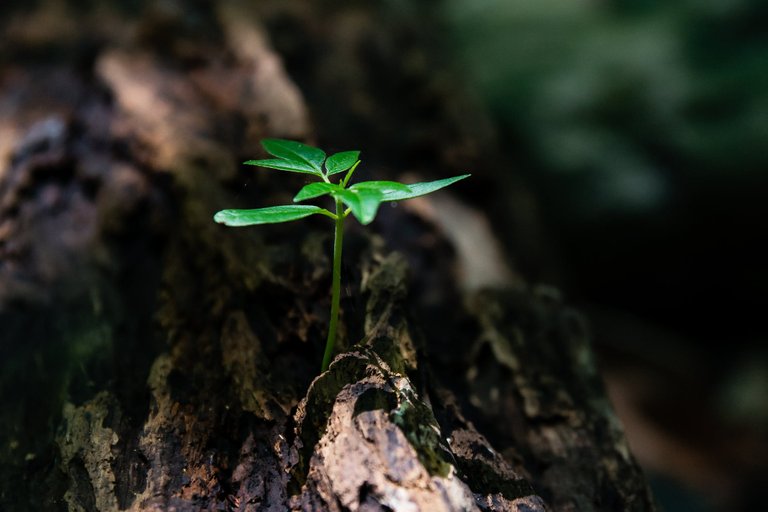 Source: David Alberto Carmona Coto photo in Pexels
And then?
It was all over, I found myself without income, and with no prospect of a future in the social and education area, and after a few months of trying to renegotiate, either with possible partners or myself, considering other events, I saw that there was no way in the short term, that it was useless to keep pushing something that was no longer for me, I needed to change my career plans and I did.
I went back to the technology area, got some freelance jobs, and started to reformulate my plans. One thing I realized is that I needed to go back to studying, and not just on my own, but on a defined path, with certifications, and everything else, not necessarily a diploma, but having validations that would allow me to reach certain positions in the area, and that if possible it was through a scholarship. I tried some college entrance exams, but most of them changed their entry methods and I didn't get in.
In the middle of these processes, I decided to do a test for École 42, and even though I know that the process is competitive and complex, I continued to follow the opportunities for entry, at the beginning of the year I ended up losing one of the chances, but as soon as I could I entered the next one and I have now reached the last stage.
Even if I don't go through this phase, I decided that I'm going to continue studying programming, and this is the path I intend to follow for the next few years. I will not leave aside the part of working with education, at the moment I am teaching a course in the region where I live, in a peripheral part of the city, but this is not my priority.
I am aware that this new path will not be the same as it was the path I was following until the beginning of last year, and I also know that some of the destinations will not be the same. And it's ok. And I say that this awareness is greater because this is not my first great start over.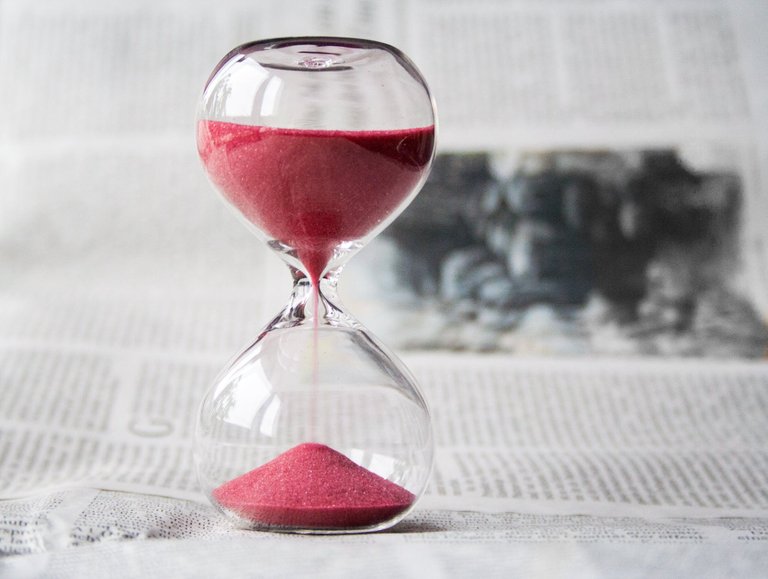 Source: Pixabay photo in Pexels

Learning from others
In this process, because I am new and still do not have much experience, I am inspired by at least 2 people, one is a woman I know, who close to 40 decided to start a dream again and became a teacher changing the future of her family, and the other person is Mauricio Samy Silva, Maujor, a man who after retiring, aged 56, started studying programming after having to build a website for a club and within 20 years ended up becoming a reference in the area in Brazil.
There are many other stories of people who started over at older ages, that inspires me and I think could inspire other people, as was the case with Ray Croc for example.
Knowing these stories and considering everything I have learned so far, I have for me that if I need to, I can also, must, want and will start over at other times besides this one.
I share this reflection because I want to offer a small perspective. I believe that, like me, there are many people starting over, or who need to start over and sometimes they are lost or confused, but the need to start over is very great and this needs to be done, whether in love life, moving city, or in life financial, restarting a financial reserve, restarting in the crypto world, etc., and reflecting on the matter is important. I know that a text is not much, but if you can help a little, it is already something.
And what about you? Have you started again in life? Do you want to start over? Share with us!!
---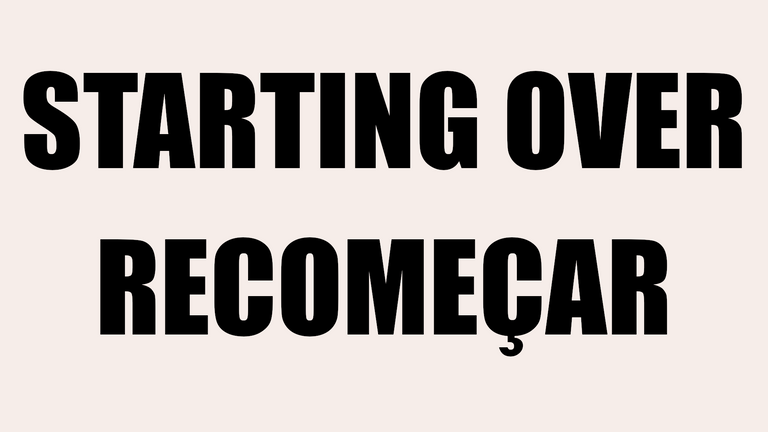 ---
Português
Se você quer uma trilha pra ouvir enquanto lê o texto:
Foo Fighters. Walk.
Nunca é tarde para recomeçar.
Mas quanto mais cedo melhor.
Amanhã vou dar mais um passo em uma jornada, que com certas coisas dando certo ou não, pretendo que seja longa.
Já falei de forma superficial em outros posts, mas falando de forma mais ampla agora, nos últimos meses estive e estou participando da seleção de uma escola internacional focada no ensino de programação e outras areas de TI, a École 42.
Caso passe irei estudar na unidade localizada na minha cidade. E amanhã(considerando que esse texto será postado na noite de domingo) vou começar uma etapa mais exigente desse processo de seleção.
Essa etapa, que está sendo chamada de BaseCamp(em outros anos e momentos é chamada de Piscina), vai durar aproximadamente um mês, com um carga considerável de estudos e práticas, pretendo escrever algumas coisas sobre mais para frente, inclusive sobre motivos e processos, mas o ponto desse texto é outro.
Ok, antes de continuar, preciso dizer que sim, sou novo, ainda faltam alguns meses para entrar na casa dos 30 anos, não tenho muitas responsabilidades, não sou casado, tenho uma saúde relativamente e ainda...
Não tive filhos, não transmiti a nenhuma criatura o legado de nossa miséria.
Machado de Assis
Ou seja, sim, eu sei que de certa forma, no meu caso, é fácil fazer certas coisas, inclusive recomeçar.
Só que conheço muita gente, mais nova, ou não muito mais velha do que eu, que não gosta da ideia de recomeçar. Bem, para certas coisas é chato mesmo, relacionamentos por exemplo, geralmente é bem dificil e complexo terminar um, principalmente de longo prazo e voltar a ser solteiro, ou entrar em outro(s).
Então não é uma coisa tão simples, principalmente quando você tem que refazer todos os planos, mudar todos objetivos, visualizar um novo futuro, novos lugares, etc.
Até o ano passado eu trabalhava na área social, como educador, ensinava sobre comunicação, tecnologia, empreendedorismo e economias. Passei praticamente os ultimos 5 ou 6 anos antes de 2020 focado nisso. Inclusive no começo de 2020 até iniciei em uma faculdade para estudar Pedagogia e aprimorar meus processos de ensino.
Em 2019 tinha articulado muita coisa e para 2020 tinha algumas parcerias praticamente prontas, aí veio a pandemia e tudo mudou. A maioria dos trabalhos foram pausados, investidores e apoiadores trocaram as prioridades e como o foco do meu trabalho seria o presencial(o ensino presencial ainda é relevante e necessário, principalmente em países pobres ou em desenvolvimento como o Brasil, e principalmente em periferias, vou falar mais sobre em outro momento), com a ideia principal sendo ensinar programação para jovens e adultos, com as limitações impostas pela pandemia, todos os planos foram cancelados.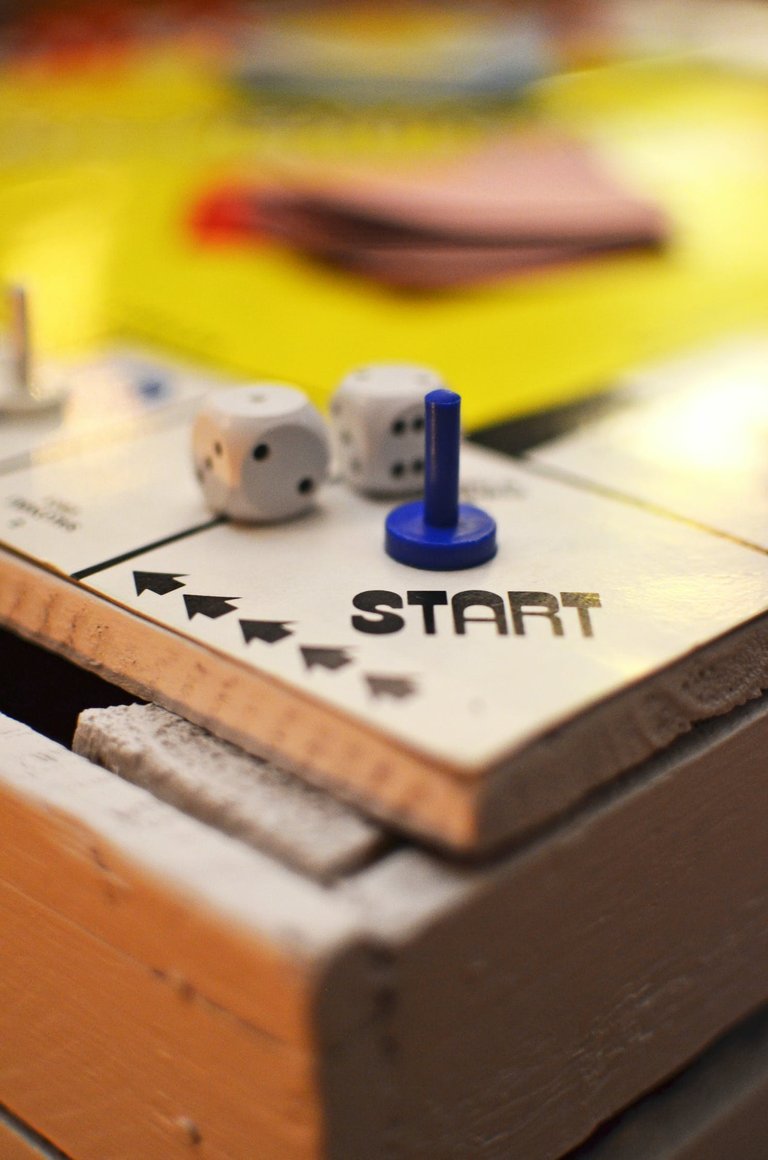 Fonte/Source: Foto de Breakingpic no Pexels
E então?
Tudo acabou, me vi sem renda, e sem perspectiva de futuro nessa area, e depois de alguns meses tentando renegociar, seja com os eventuais parceiros ou comigo mesmo, depois de considerar outros acontecimentos, vi que não tinha jeito, que não adiantava ficar forçando algo que não era mais para mim, precisava mudar meus planos de carreira e mudei.
Voltei para a area de tecnologia, peguei alguns trabalhos freelancer, e comecei a reformular meus planos. Uma coisa que percebi, é que precisava voltar a estudar, e não só por conta, mas em uma trilha definida, com certificações, e tudo mais, não necessariamente um diploma, mas ter validações que me permitissem alcançar certas posições na área, e que se possível fosse por meio de bolsa. Tentei alguns vestibulares de faculdades, porém a maioria mudou os métodos de entrada e não consegui nenhuma vaga.
No meio desses processos, resolvi fazer um teste para a École 42, e mesmo sabendo que o processo é concorrido e complexo, continuei acompanhando as oportunidades de entrada, no inicio do ano acabei perdendo uma das chances, mas assim que pude entrei na próxima e agora cheguei na última fase.
Mesmo que não passe nessa fase, me decidi que vou continuar estudando programação, e esse é o caminho que pretendo seguir pelos próximos anos. Não vou deixar de lado a parte de trabalhar com educação, no momento mesmo estou dando aulas em um curso na região onde moro, numa parte periférica da cidade.
Tenho a consciência que esse novo caminho não será o mesmo que trilhava até o inicio do ano passado, e também sei que alguns dos destinos não serão os mesmos. E essa consciência é maior porque esse não é o meu primeiro grande recomeço.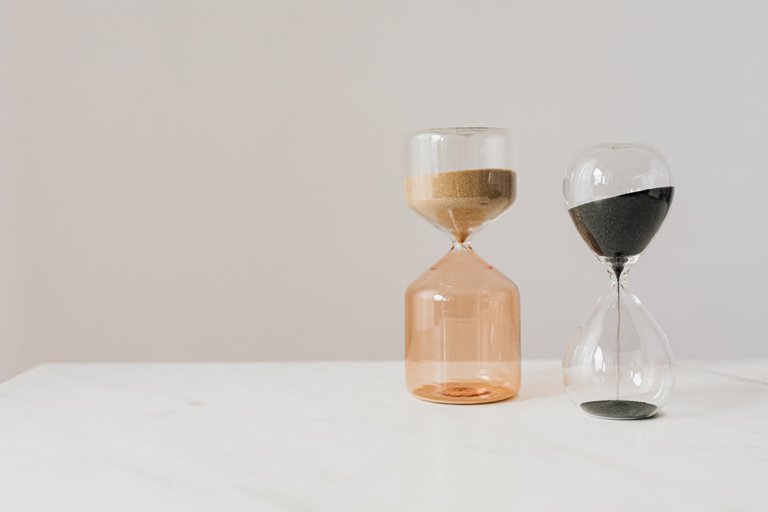 Fonte/Source:Foto de Karolina Grabowska no Pexels
Aprender com outras pessoas
Nesse processo, por ser novo e ainda não ter muita vivência, me inspiro em pelo menos 2 pessoas, uma é uma mulher que conheço, que perto dos 40 resolveu recomeçar um sonho e se tornou professora mudando o futuro de sua familia, e a outra pessoa é Mauricio Samy Silva, o Maujor, um homem que após se aposentar, com 56 anos, começou a estudar programação após ter que construir um site para um clube e dentro de 20 anos acabou virando uma referência da área no Brasil.
Existem muitas outras histórias de pessoas que recomeçaram com idades mais avançadas, ou por essa faixa, e podem servir de inspiração, como a história do Ray Croc por exemplo.
Sabendo dessas histórias e considerando tudo que aprendi até hoje, tenho para mim que se for preciso, também posso, devo, quero e vou recomeçar em outros momentos além desse.
Compartilho essa reflexão porque quero oferecer uma pequena perspectiva. Acredito que assim como eu, tem muitas pessoas recomeçando, ou que precisam recomeçar e as vezes estão perdidas ou confusas, mas a necessidade de recomeçar é muito grande e isso precisa ser feito, seja na vida amorosa, seja mudando de cidade, seja na vida financeira, recomeçando uma reserva financeira, recomeçando no mundo cripto, etc., e refletir sobre o assunto é importante. Sei que um texto não é muita coisa, mas se puder ajudar um pouco, já é algo.
E você? Já recomeçou na vida? Pretende recomeçar? Compartilhe conosco!!
---
If you liked this post, give it a share, a upvote or make a comment! If you have any criticisms or positive suggestions, comment too!!

Si te gustó esta publicación, dale un voto positivo, haz un comentario, ¡comparte! Si tienes alguna crítica o sugerencia positiva, ¡comenta también!!

Se você gostou desse post, dê um upvote, faça um comentário, compartilhe! Se tiver alguma crítica ou sugestão positiva, comente também!!
Posted via proofofbrain.io
---
Posted via proofofbrain.io
---
---