Photophile Monochromes # 2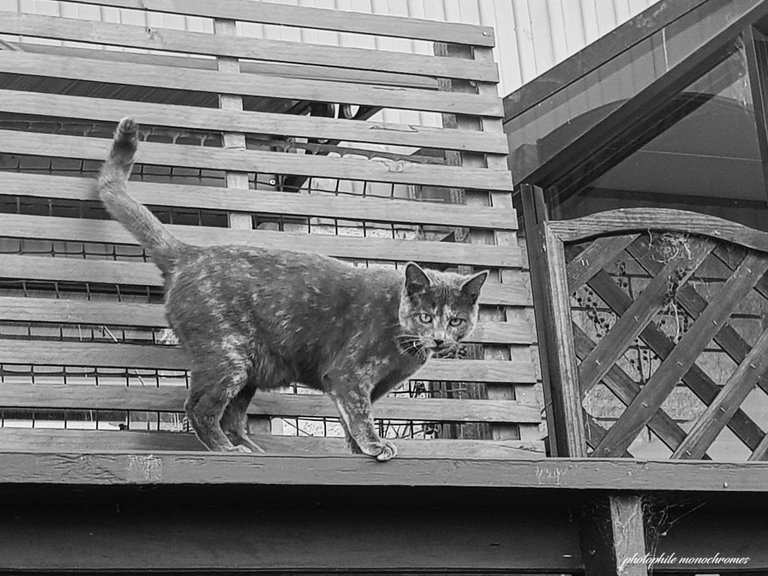 This is a stray cat I found hovering in my garden trellis. I just snapped the photo on a good timing when it's directly looking at the camera.

F-stop: f/1,7
Exposure: 1/121 sec
ISO speed: ISO-40
Focal Length: 4mm
---

Hi, I am @photophile and I like curating Hive posts containing photos which I find interesting. I love travel and nature photos, sunsets, sunrises, flora and fauna and mouth-watering dishes. I also support the @hiveph community and the @dbuzz HIVE Dapp, which are set as beneficiaries of my post.
---
---