Inkwell Creative Nonfiction #23 || The day came as the biggest surprise of my life.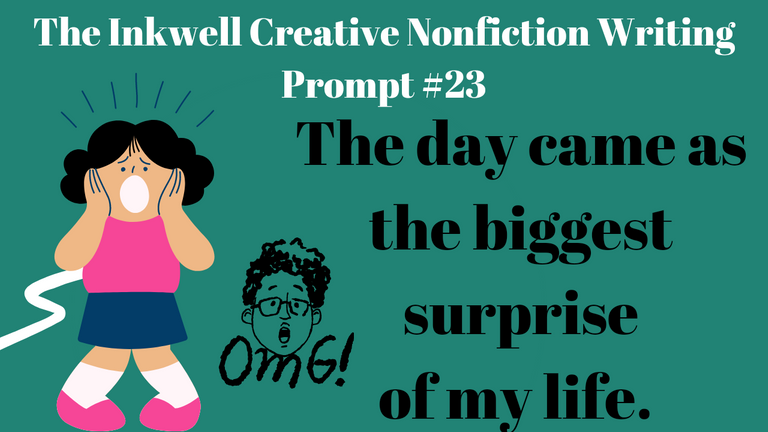 It was just a few days before my birthday and I was still celebrating the festive holiday with grandma, dad, and my younger siblings. I knew the day would only go normally as other days except for the excitement that I would be changing a number. It wouldn't be the age I was before but a plus one added to it, making me feel like, the older I become, the closer I am to my grave.
Apart from the birthday credit alert, wishes, prayers from my sisters and family, and my friends who care to wish me, there wouldn't be anything special, but I think being alive is already a peculiar thing. Well, I was looking forward to how the day would go and it came.
---
---
This year, January 14 came like every other day and I felt a sign of growth and realized I am getting older, so I should behave like one mature girl, sorry, lady 😁
Some of my friends wished me well and the day came to an end hours later and that was it. There was no birthday cake being delivered to my doorstep, who would even travel all that way to my village, and there was no secret admirer who called to congratulate me 😉. Though I got what I used to get from my siblings which I was grateful for because I didn't work the money for them. They did it out of love by giving me something.
---
---
I never knew something bewildering was waiting for me to unwrap and make it like a bombshell. I wasn't expecting it because the day was gone already, I mean my birthday and all I know is that I have a new age in the history of my existence.
There have been surprises in the past, especially the story of how I got my first laptop and how everything was played out, I knew God unexpectedly works miracles but this particular one that happened months ago got me screaming out loud that I got some people asking themselves what was wrong with me. Many times, I scream like that when I get astonished because I wasn't expecting it.
---
---
On that day, I realized you can be surprised by people you least expect would show up for you. That was the biggest moment for me as it came unannounced. I have always made people smile in my compound and my first ever surprise birthday was in the year 2021 when I was called out around 6 am and they played the trumpet for me. Let's leave this for next time.
I travelled back to my place when I was satisfied enjoying the holiday with grandma. The next day after I arrived at my house, I heard a knock on my door and it was a friend who lives three rooms after mine. She stretched out her arms to give me something and she said, "have this, it's your birthday gift". I gave her the "what's this?" look but she insisted I opened it myself.
---
---
As I unwrapped the brown nylon being tied around the flat item, I saw my pictures with the caption "HBD Princess B".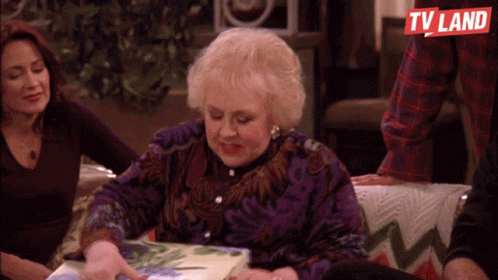 No no no, was what came out first from my mouth as I opened it in awe, I was speechless, didn't know what to say. I felt that teary eyes as I was emotional. I hugged her, that was the only thing I could do at that moment. After releasing myself from her, I knelt and appreciated her. I never expected that. To say that I had wanted a frame of my picture hung on the wall and coming from someone I never expected would show that love, was the biggest surprise to me.
She said, I was worth more than that and the word made me emotional. I couldn't continue with my prayers because I just didn't know what to say next. I have never received something like this ever since I have been celebrating my birthday and this came out just like that.
---
---
I thought that was all until later in the evening when another friend rushed into my room as if something was chasing her and my room was a safe haven for her. My heart raced as I was also nervous and kept asking what was wrong. She handed something heavy to me. I was like, "hey, I don't understand. What is happening? You came to my room running like that and you gave me something to hold without saying anything. Why should I collect it? What if it's a bomb?" We both laughed.
After she was calmed and settled, she said it was for me. I was slowly unwrapping the papers while staring into her eyes because I was just wondering what was going on today. When I opened it, alas, it was another frame bigger than the first one.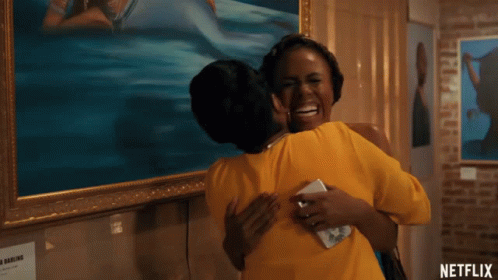 Just like the first lady, I hugged her and appreciated her. I guessed she had been saving the pictures I posted on my status for my birthday as those were the ones she used for the frame.
---
---
I felt that excitement in me. She also said, "you deserve more than this". Oh no! Today has been the best birthday surprise I have gotten, I said to myself. Even though my birthday had passed, they waited for me to return so they could send me their gifts.
I didn't expect them but I saw how loved I was that day. I quickly picked up my diary and recorded the most birthday gifts that came as a surprise to me.
PS: I could have snapped the frames but my phone's camera is not clear enough. Please bear with me 🙏
Thanks for your time on my blog.
Thumbnail Image designed on Canva || Gifs taken from Peakd frontend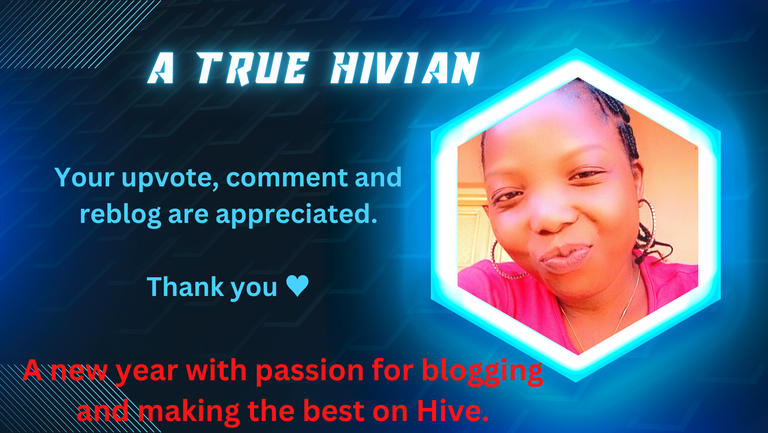 ---
---