My Top 5 Favourite Posts in Hive Learners.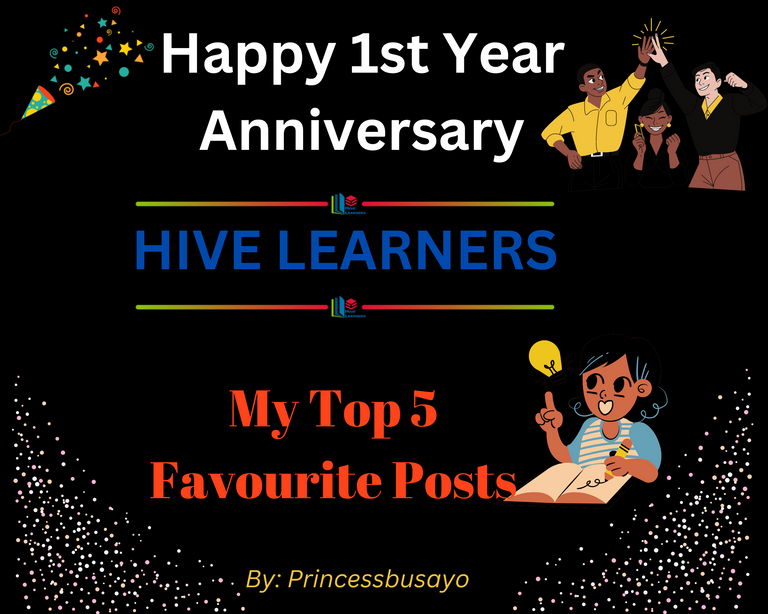 One of the communities I have come to make a home with is the Hive Learners Community. This is a place on Hive where its purpose is to teach, learn and improve users' skills and thrive to be a better Hivian. I have felt a big impact here and I never regretted becoming a part of it. I remembered when I first joined, no one invited me but I came across some posts that were writing about the same topic and was curious to write on it too because of how interesting it was.
I searched for the original post and stumbled on @kronias' account, went through the post and I got to know that I would have to be a verified member to be eligible for the featured topics, and also to be supported.
---
---
I opened the community and read the description of HL and got the discord channel. I joined and did all I needed to do by going through the example of what others did through the verification process and within the next day, I got verified and joined the next featured topic. It was a decision I never looked back to let go or avoid because of a lot of things I have learnt, the people I have met and how welcoming the team behind this community are.
I never missed a week participating in their weekly featured edition except for missing an episode or two in the week but I made sure to do the rest for that week. I have always smiled and was proud of myself for not missing out each week because there were always amazing topics to talk about. Every topic had their ways through my childhood and life experiences and it amazed me to see how I had a part in all those topics because I always have one or two things to talk about.
---
---
Apart from my participation, I am always happy because I get to read others' posts too to see their own experiences and what else they have to talk about. I have always supported this community in my own way and made it grow by inviting people to join, I visit members and most importantly, never miss out on attending the Saturday and Monday hangouts held on Discord where we have fun, talk about our ideas, laugh and joke a lot. There are weeks I did miss too but my mind has always been part of the fun because it has always been interesting.
For this edition, I would be sharing with us five of my favourite posts for the year of writing these featured topics. Though it's hard scrolling back to get those posts, it was worth it since we are celebrating the community´s anniversary.
---
---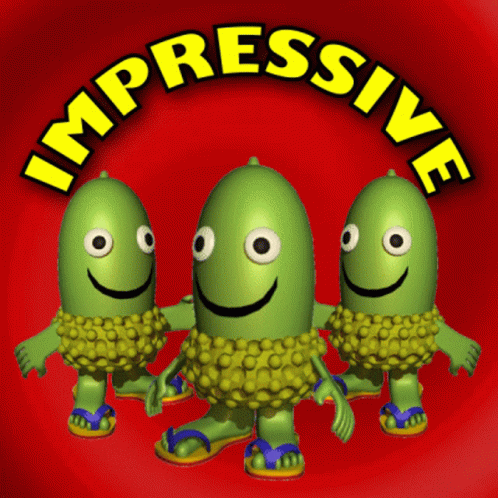 Tour De Force is a featured post that was written on the 23rd of June, 2022. This was week 15, episode 3 and we were asked to talk about our proudest achievement in life. Tour De Force means an achievement or performance that shows great skills and attracts admiration. This post talked about how I taught in a school and had a passion for the profession where I impacted in the lives of some wonderful pupils.
What motivated me to write about this achievement was to let my readers know how being passionate about a skill or profession could lead you to achievement and also be your pride. I remembered how a parent stood up to applaud and appreciated me of how I taught her son a major part of his academics which he never stopped being proud of in the house. No matter what you do, be passionate and determined to bring the best and you will see a great result that would give you Joy.
---
---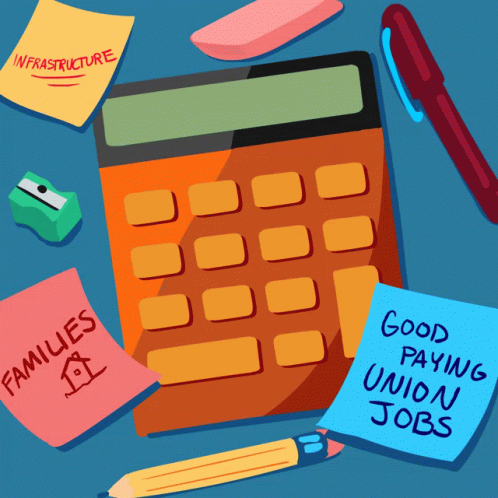 Budgeting is a post that was written on the 19th of September, 2022 and for week 28, episode 1. We were asked to talk about the factors to consider when budgeting.
In my post, I said that money is a spirit that disappears quickly and one wouldn't be able to give an account of how they spend it. But one can be able to minimize this through self-discipline, self-control, conscious awareness and proper management.
---
---
I was motivated to write this post during that moment I started to budget and had an app which I am still using today. I wrote the post to make people aware that one of the ways to save and cut down on our excessive and overspending is to make a budget for things we need and not what we want. Budgeting is a great financial skill that would help us to focus on our savings goal and to reduce the way we spend on expenses.
Ever since I started making a list of things to spend on through budgeting, I have been focused and consistent in saving and deciding what to buy before getting it.
---
---
Zodiac Signs is a post I made on the 21st of September, 2022 for week 28 episode 2. We were asked to write about our zodiac sign.
I never knew what zodiac signs were until that very day I saw the featured topic. I went to research about it and my motivation for writing and letting people know what my sign was led me to make the post. I got to know about my sign which is Capricorn. Some of the personality traits of this sign surprised me because I exhibited them. I got to learn something that day which stuck in my brain till now.
---
---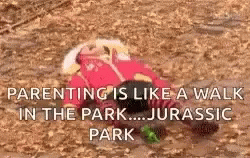 This post was written on the 6th of March, 2023 for week 52 episode 1. We were asked to write about parenting and how we experienced this during childhood.
When I saw this topic, it made me reflect and went back to memories and how my parents had taught my siblings and me. I felt motivated to share the lessons I acquired through their parenting with others. During those times, I was taught a lot of things through reinforcement and punishment. I got to understand that parenting isn't a simple task but a hard one which takes discipline and a great sacrifice to commit to.
I got to share with other fellow HL members my lessons that one must always admit their wrongs which my dad used in bringing us up. Also, we were taught how we were free to choose when there was enough and in abundance but had to settle with whatever was available without complaining because not all days would be rosy. There are other lessons you can read about if you haven't gone through the post yet.
---
---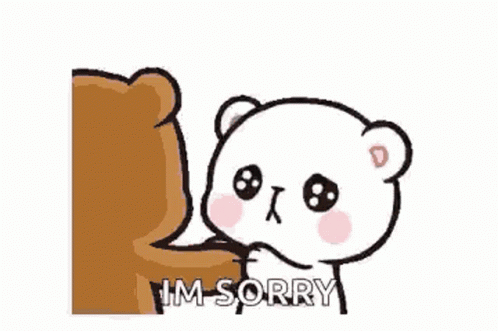 This post was written on the 13th of March for week 53 episode 1. We were asked to write about a time when saying sorry was too hard to say.
Why I wrote about this post was an incident that happened on the 11th in my compound. This lady refused to apologize even when she was at fault but stood her ground because of her pride which ended her friendship with the other person. This is why I decided to write a post to let my readers know how bad and dangerous not saying sorry could be.
Just as what happened with this girl because of her stubbornness and pride, she ruined a friendship they have built for some years together. Saying sorry even if you are not at fault doesn't make you a fool or dummy but wanting to make peace reign is all that matters.
---
---
These are one of my favourite posts I chose for this edition and my experience of writing about them was what motivated me to share them so others can learn since this is all about Hive Learners.
While still in the mood of celebrating the first anniversary, watch out for my subsequent posts within the week.
Thanks for your time on my blog.
Thumbnail Image designed on Canva || All Gifs taken from Peakd frontend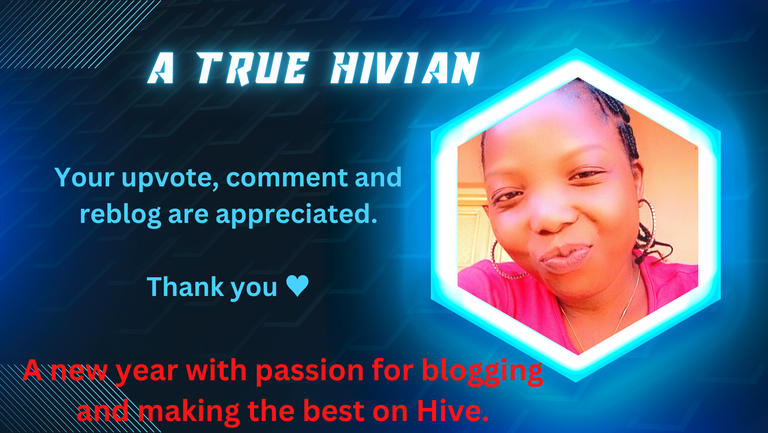 ---
---