Plan your money to avoid going into debt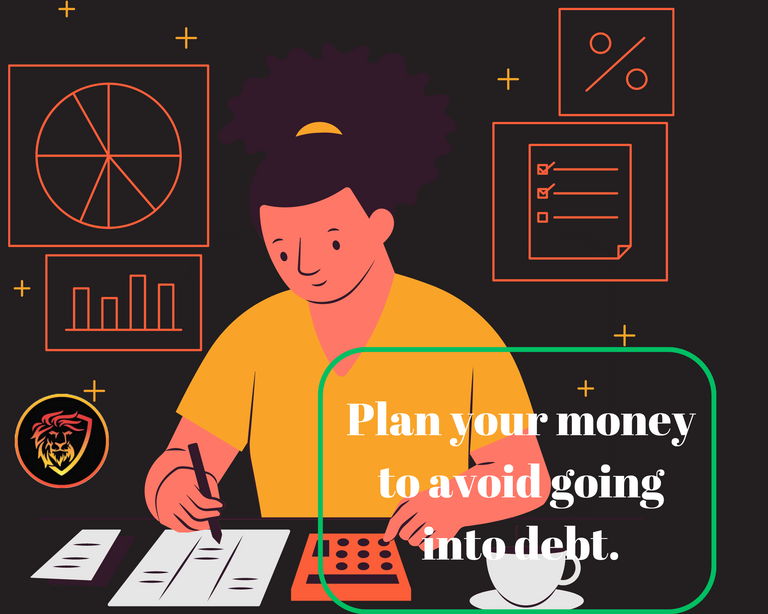 There is a phrase we normally say when money gets into our hands and it is that, money is a spirit as it varnishes quickly before you know it and you wouldn't know how you spent it if you do not make a budget or plan how you want to spend it. It is easier to spend money but hard to get because it takes lots of effort and hustling to get it.
Think of waking up as early as possible to get to the office, and when the month ends, you receive your salary which would get finished in a few days and you start looking forward to the next payday. A lack of proper planning when it comes to money can lead to one going into debt at the end of the day. This is why sitting down to make your budget and making decisions thoroughly is necessary so you can have something to save and invest with.
---
---
Another thing about humans when it comes to money is that of comparison. Some people are fond of comparing their lifestyles to another. They want to wear the designer clothes their friends are wearing. They want to be the latest talk in town as they see others being celebrated and talked about because of their lavish spending.
There is no crime in wanting to look good, give your life the best taste and treatment, decorate your home with the same paint your neighbour used, change your car because your friend has a new one, etc, but when you do not know how to cut down on expenses thinking about what others are doing, you want to do it too, chances are that you will end up regretting and going into debt.
Debt is not good to stay in, but if it's for a good reason, perhaps wanting to take a loan to invest in a business that will yield more profit for you, knowing that you will get it back at the stipulated time, that is good. In a situation where you went into debt for a reason that you want to wear fancy clothes, go out to eat and in the end, you have no means of getting the money back, it's a wrong step to take.
---
---
I heard of a guy in my compound who just got this massive money from betting, it was a lot of money and this allowed different thoughts in his mind. He saw another guy who furnished his room and bought sets of chairs and a plasma TV, he decided to embrace the idea of refurnishing his little room instead of tying the money down to a business he could get more profit. This other guy he was copying had a source of income while this young guy was only in his third year in the university by that time and was collecting allowances from home.
He got those things, brought girls home to sleep with and paid them. After a week, the money got finished and that was when he realized the mess he had put himself in. He started asking for loans from people but they turned him down because they knew when he had such a big money, he didn't listen to their advice when they told him he could get a bike and start renting it out while he receives his return daily but he refused because he wanted to show he was capable. Though he decorated his room, it was just something he did at the wrong time.
---
---
There are times we do something which we feel is good at the wrong time because we think we have enough, but when the money is gone, we start to realize we shouldn't have bought those things we wanted because they were of no use. As in the case of this guy, he had no generator to power up light to watch from his Tv as there wasn't constant electricity where I stay.
It is important we think thoroughly and plan how we should spend our money to avoid going into debt and to make wise decisions when it comes to issues of finances. There are books to read, and articles to land on to help us make the right decision when it involves our finances because we do want to be stable financially, don't we?
Thanks for your time on my blog.
Thumbnail Image designed on Canva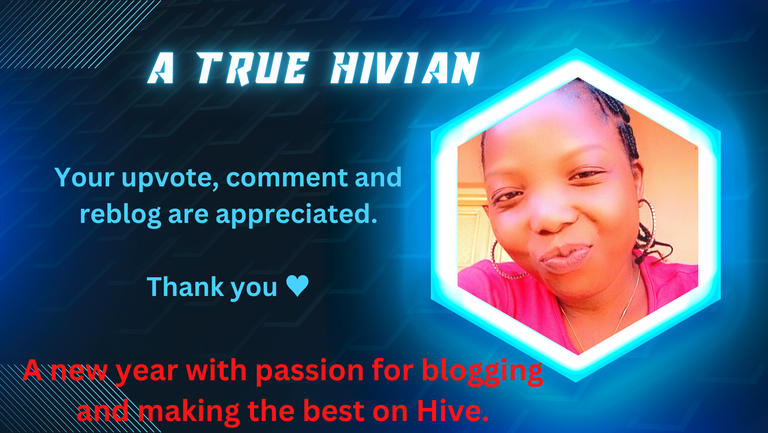 Posted Using LeoFinance Beta
---
---