The Adoption Campaign is for everyone on Hive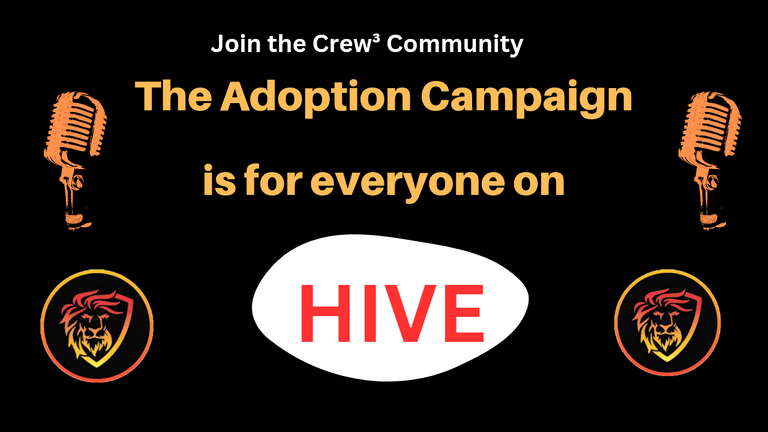 No matter your Leo Power, if none, you can still join this campaign on the 15th of March.
The first and almost ending Crew3 campaign was only limited to those who have more than 1000 Leo Power and it will be ending by March 1.
There will be another campaign soon and it's open to all Hivers. Don't worry if you do not have Leo Power, you can join this campaign with a 10k USD prize pool.
The main purpose is to have more Adoption for the project blank which is the "Everything App". This is why more people are needed to make it a success.
All you have to do now is to join and perform the first task which would earn you some XP. The more XP, the higher your chances of winning.
So, are you ready?
---
---
While we are waiting for the 15th, it's good to start familiarizing yourself with the Crew3 dashboard and be ready for the day. Fortunately, it also falls on Leo Power Up Day.
The first thing is to connect your Crew3.
Click this link here and it takes you to the dashboard where you will connect with either of the three options;
Discord
MetaMask
Wallet Connect
To make it easier, you should connect with Discord which only requires your Discord username and you are connected. Here is the page once you are in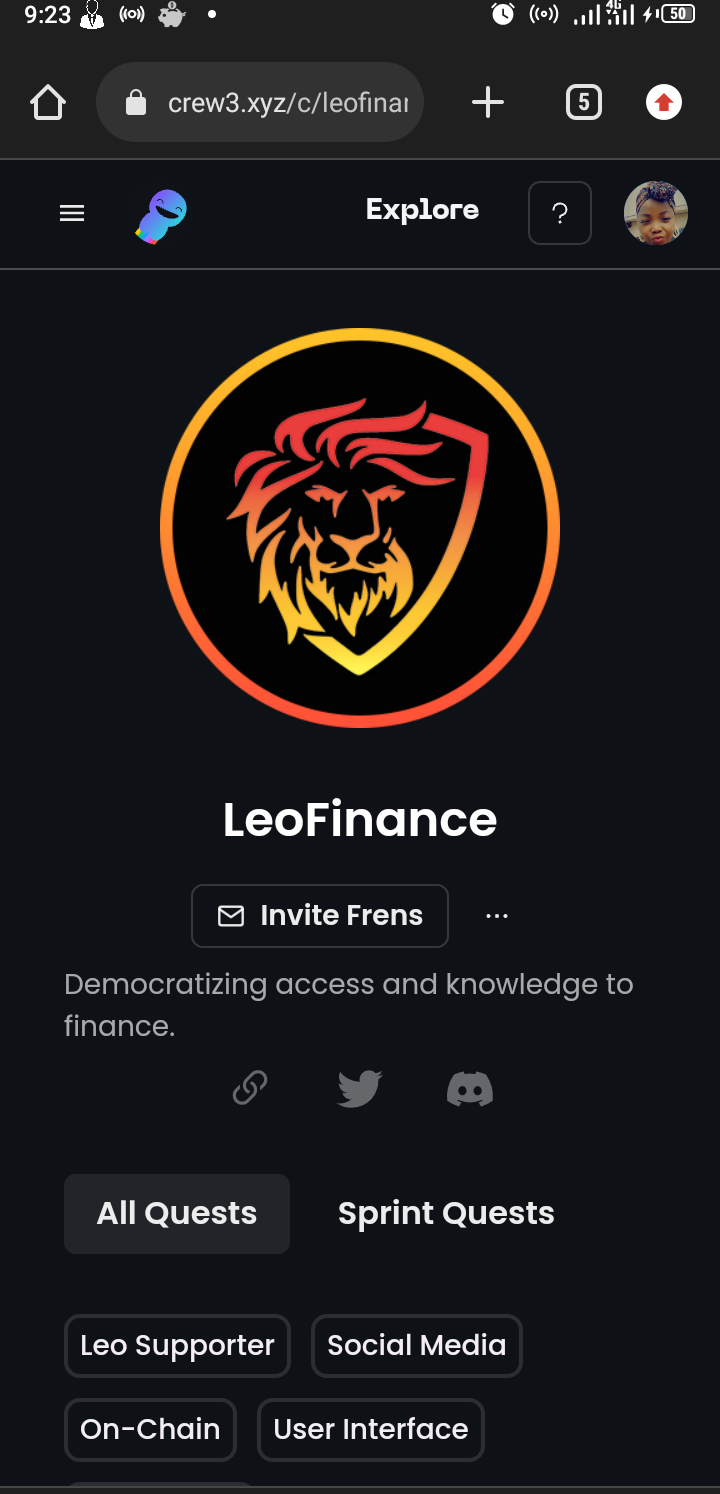 ---
---
There are different communities there but you are going to be automatically added to the Leofinance community. Once you are done with that, scroll down to see a Quest (task) to perform. I couldn't get a screenshot for this but you will see it.
The task is a simple one; you have to make a #thread of any post, then copy the URL and paste it into the box to claim your XP.
To check your progress, click the menu on the left-hand side and there you go just like this.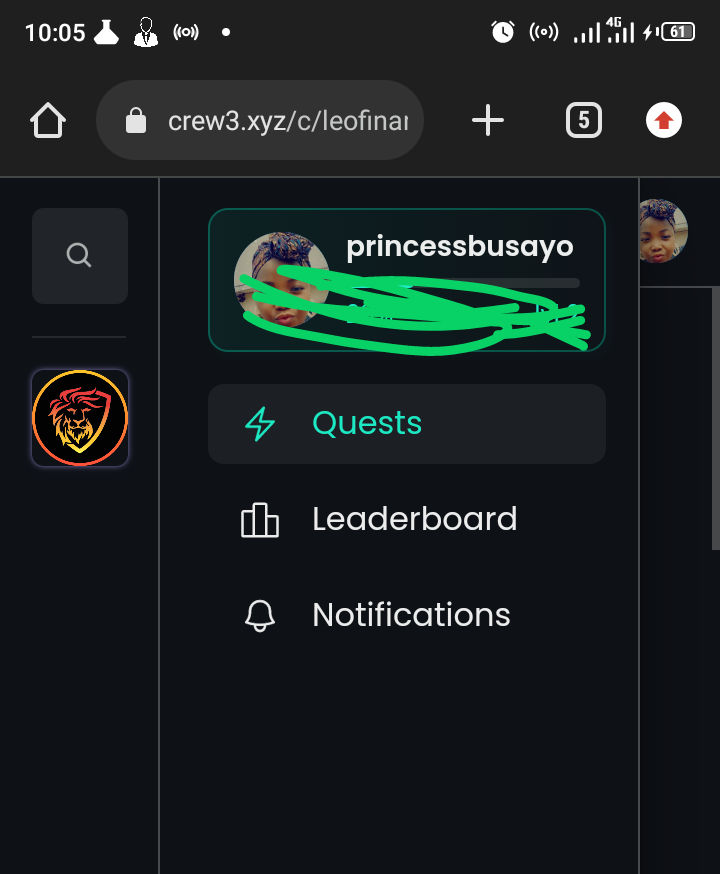 This is where you see your level and clicking the leaderboard would take you to see other users that are also doing the task. Remember, the more your XP, the higher the chances of winning.
---
---
For those having issues logging in to #threads, here is a simple explanation of it.
You have to download Keychain App on your phone first. You can get this from Play-Store. Log in with your Hive account and provide your posting keys and others.
Go to the inbuilt browser just like this one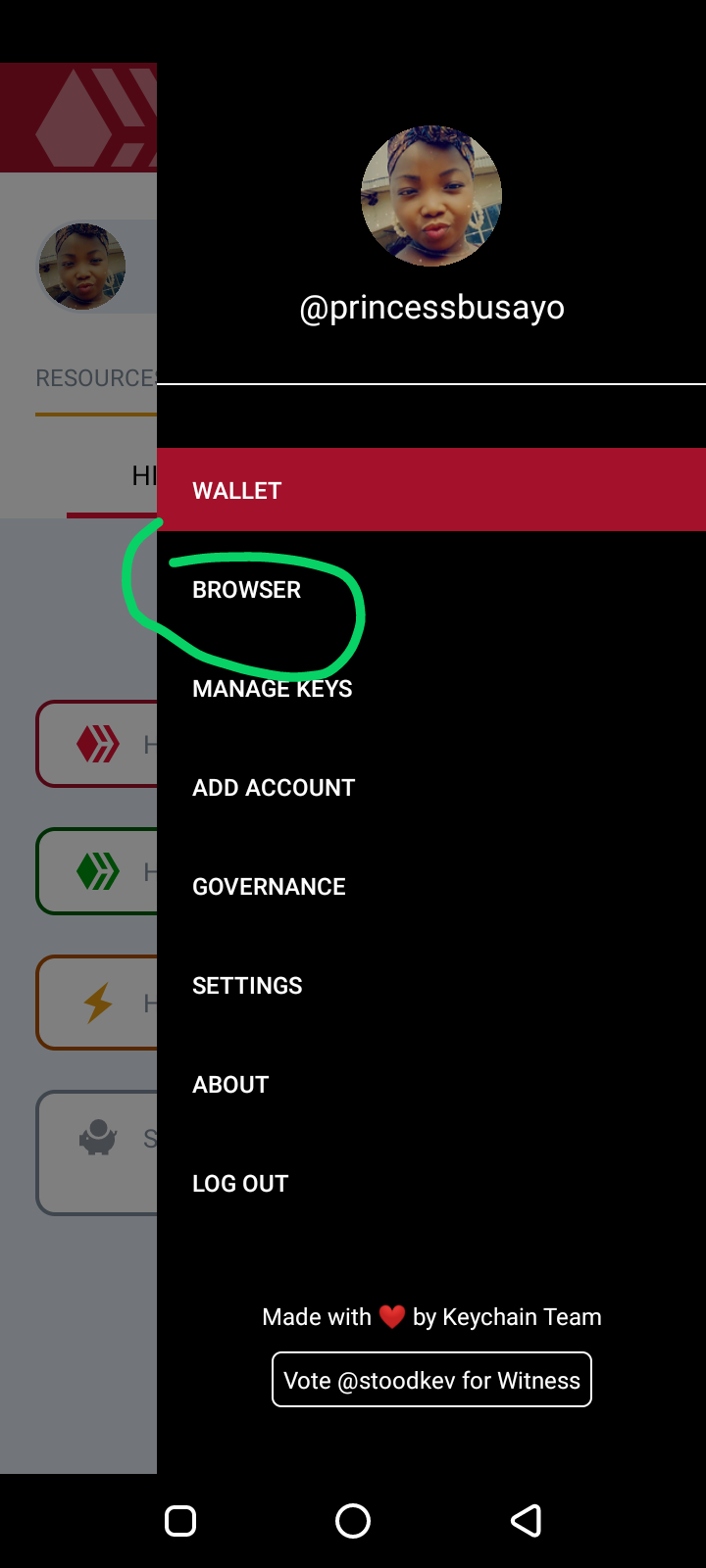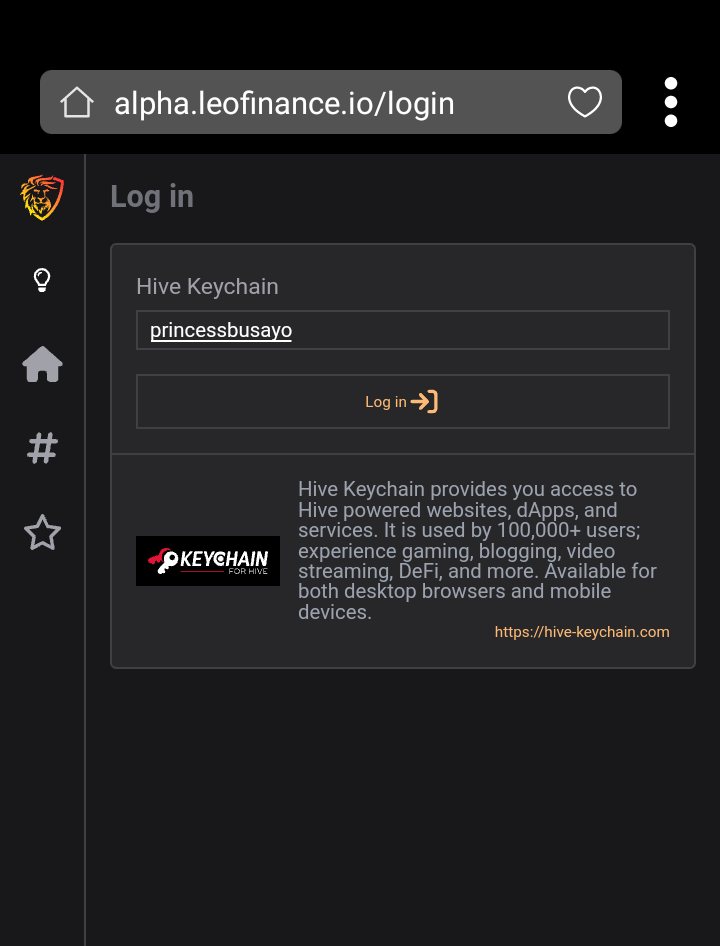 Input your Hive Username without an @ then log in. You are now able to make your first threads (that is if you haven't been threading before)
---
---
It's not that difficult too. For me, I install the Brave Browser and added Keychain Extension where I logged in using my Hive Username.
After that, you can now log in using the above link to get into the thread. It's as simple as that.
I heard some still cannot log in after these steps. Perhaps you can refresh your page, clear your cache and if the issue persists, get on Discord and make a complaint in their channel here
If you have more questions to ask, please do so in the comment section and I will be available to give you a reply.
Remember, here is my link to get invited to the Crew³ Adoption Campaign.
Thanks for your time on my blog.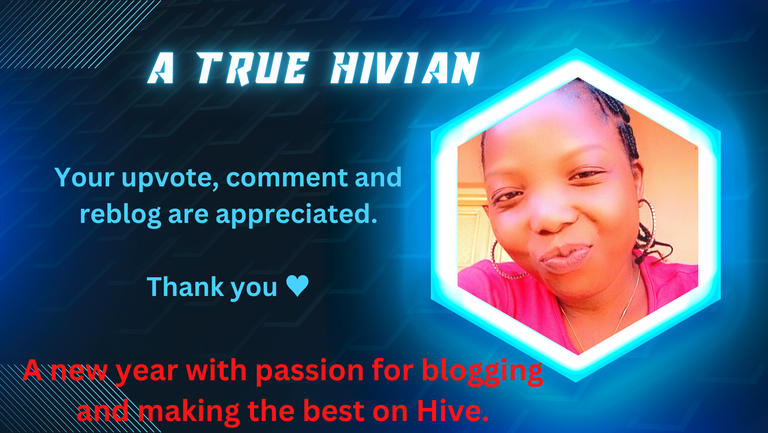 Posted Using LeoFinance Beta
---
---