The Five (5) Rules For An Emergency Fund. Cont'd.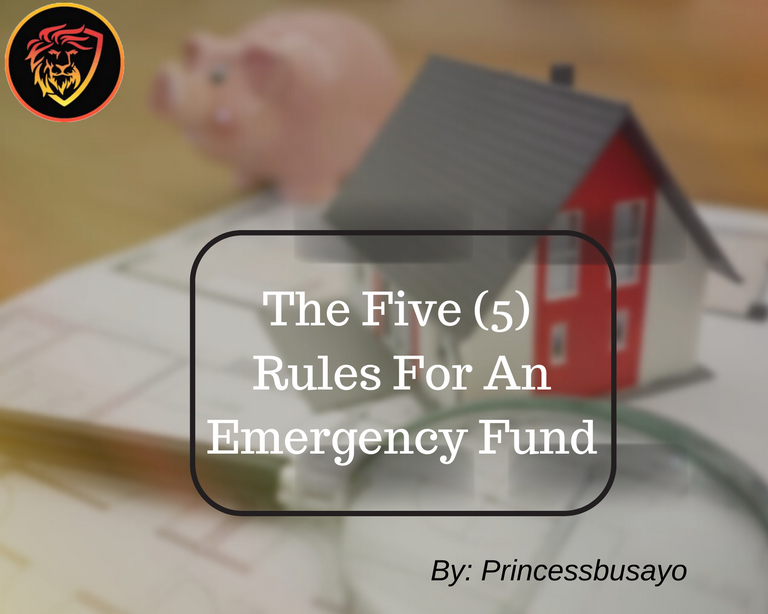 Precisely four days ago, I talked us through the importance of emergency funds. I shared 5 of them and in summary, they are;
It protects one from financial emergencies
It gives a sense of financial security
It protects from unexpected expenses
Saves in the event of job loss
It provides an opportunity to invest.
We all know how important it is to save for emergencies so we aren't caught up in the middle of the road where it seems like a puzzle and trying to search for a way out which in the long run, could end us in debt which isn't always a good idea unless we try to avoid such circumstances by doing things at the right time before it gets too late.
---
---
We all know what rules are and the purpose of following up with them. One of the importance of rules is that it keeps everyone safe. Who wouldn't want to be safe and prevent trouble? This is why it is necessary to go by the rules laid down by a group of people or society.
The truth is that when we abide by rules, we are at peace and there wouldn't be anyone in a tight situation that warrants immediate help. It can be disappointing when you expect help but no one shows up because they'd be like, "I told you not to do it, didn't I?" "I told you to act this way but you were stubborn and see where it landed you". Who would want that though?
---
---
For anyone seeking stability financially, an emergency fund is economically essential. An emergency fund will keep you afloat during rough times and when you are trying to fix the patches. It is like a lifesaver that will support you should in case you lose your job, need to attend to urgent health issues, or want to settle an important transaction that needs to be secured so you do not lose it, etc.
It's also important to remind ourselves of this: everyone is different, and so does our financial situations; we have people who get financial support from families while some are facing issues like struggling to pay up school fees, settle utility bills, buy handouts/materials, medicals, debt and so on. So, in a nutshell, when you are reading about tips for personal finance, it's necessary to consider everything within the scope of your financial situation and do what is best for you.
---
---
For these rules that will be shared below, you should consider trying what goes perfectly for you, but the end goal is to have a consistent emergency fund that will secure everything for you when things go unexpectedly.
---
---
You need a savings goal to work towards.
It should be specific! Whether you are trying to get a new car, buy a house, get a perfect gift for your partner for an event, or get a new phone, or whatever it is, you need to be specific when it comes to having an emergency fund. Give yourself a specific, measurable, achievable, realistic, and time-bound savings goal. It's not enough to say you want to save, you have to have a goal. Write it down and work towards it!
One of the reasons for having a savings goal in your mind is to stick to your plan, because failure to do this would make it easy to derail from what you are saving up for. If you do not have a goal, nothing would be done. This will make it easier to keep spending the money you have set aside because you do not have a specific plan for it. So, it's important to write down your goal and work towards it.
---
---
The benchmark for an emergency fund is to have 3-6 months' worth of expenses.
The reason is to make sure it helps you survive through unforeseen circumstances that could take longer to end. Having such a fund that could last you up to three - six months till you get back on track is an ideal thing. This is why it's best to start small at the right time than wait to have a large amount of money to tuck away for such a period. No one can predict what would happen next. Even if a student finds it difficult to reach this benchmark, you can aim for a month as a start.
---
---
It should be liquid.
Of course, you wouldn't want to be disappointed when unexpected events show up and there is no money to help settle the situation. This is why having some cash ready is the best. You would want to be able to have access to your money when you need it than having to wait for a particular time to get them out.
This is one reason I have my HBD and Hive in liquid just in case something I never signed up for happens. Having to wait seven days or 13 weeks to power down could have made the worst happen and no one would want that. So, it's best to have some liquid money or crypto in handy.
---
---
Keep in a high-interest savings account.
I said your emergency fund should be in liquid but it doesn't mean it should lie in your wallet doing nothing for you. I have an app called cowry wise where I save my fund with interest. Even as you save for emergencies, you also need to keep generating interest on it, but make sure it can easily be accessed when you need it instead of taking the risk of locking it away for a higher interest rate.
HBD is another perfect example here. There is access to 20% savings interest being locked but it only takes just three days to get it out including your interest.
---
---
Remember why you have an emergency fund.
Your savings are there for a purpose. Keeping those goals in mind would help you stay on track and be committed to setting money aside for what you want to achieve later. At the end of it all, we all want to be honest with ourselves and know what an emergency fund is for us, and we would be able to rely on them when a crisis shows up in the future.
Thanks for your time on my blog.
Thumbnail Image by Tierra Mallorca from unsplash, designed on Canva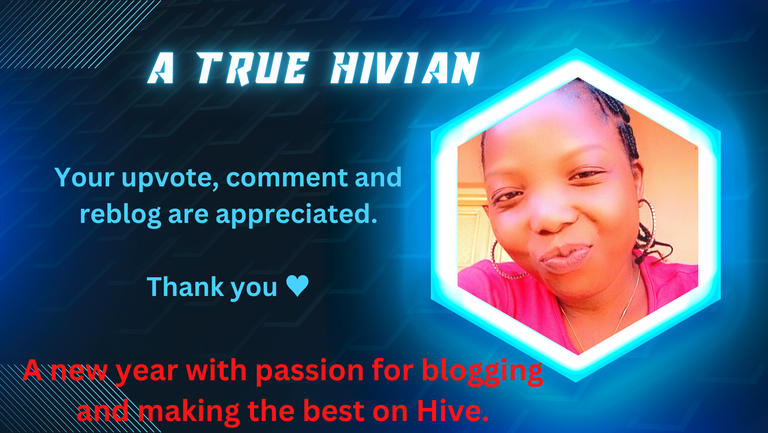 Posted Using LeoFinance Beta
---
---