What Hive Learners' featured topics taught me, plus friends I made.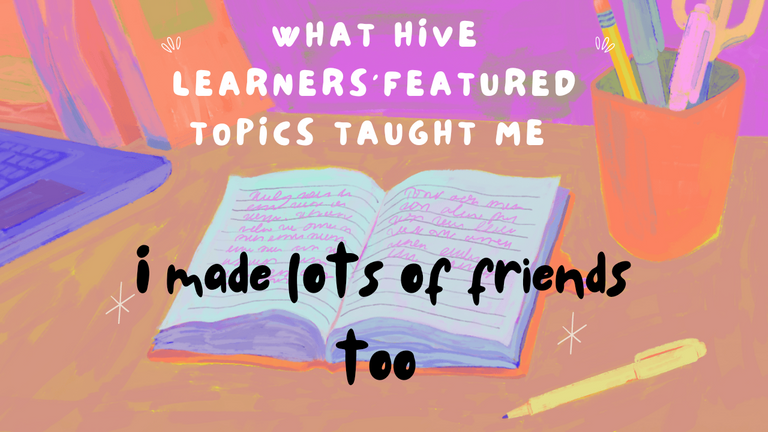 Oh wow, here comes the end of the weekly featured edition and it has been amazing with everyone showcasing their top five posts, bringing to the limelight their top 5 influencers and everywhere was just bubbling with amazing posts of different authors. I felt so honoured to be on some of the members' top list of influencers. Thanks to those who mentioned me. You guys keep encouraging me to do more and I will.
Yes, we celebrated Hive Learners' first-year anniversary and I am glad to be part of the community. Just like I said in my post, HL is home to many people who have come to read, learn and be the best Hivian. The community have succeeded in moulding everyone here and we do not fail to bring our best in our content.
---
---
The Hive Learners community is one of the amazing communities on Hive that keeps supporting its members. Since I joined, they have been supportive and their weekly featured edition has helped me a lot. The topics are indeed relatable and I was able to travel back in the past to share those amazing and sad moments of my life. I was able to reflect on past memories and share them with others to laugh, learn and most importantly contribute in the comment section which has always gladdened my heart seeing them come around.
With everyone sharing their views on the topics, I was able to understand that life is filled with people with different perspectives and methods of solving an issue. We may talk about the same topic but everyone's ideas are inspiring. I was able to read people's opinions and views. I was able to enjoy different stories about their childhood and how they dealt with a lot of things. It helped me to learn one or two things from other members.
---
---
One of the things the weekly featured edition taught me was how to handle a topic of discussion creatively and meet up with deadlines. Each edition has its time limit before the next one and because of being able to meet up with deadlines and giving our best, we give our time to write succinctly without any errors. In fact, those topics put my brain at work trying to remember what experience relates to the given topics.
These topics really changed me a lot because I wasn't someone who would even think of designing or editing pictures on Canva. I didn't understand how to use the app but when I started seeing other HL members using beautiful image designs by themselves with the Canva app, I decided to try it out. I was fond of the app and started making use of it. Even though I am not an expert in using the app, it still turns out to make my post beautiful because of how I design and create my image using the Canva app.
I researched many topics which helped added knowledge to me.
---
---
I became someone who would look forward to the next Saturday hangouts and Monday's heart-to-heart session. Even though I miss out on the Saturday hangouts most times and that is because I go for worker's meetings in church, I still attend when I do not go anywhere. The Monday heart-to-heart session was always interesting and would be around whenever I am available.
---
---
Who would stay in the community for over a year and not make any friends? Even if you are an introvert online and one who does not want to make friends, trust me you would make one because these people are amazing. Hive Learners gave me wonderful people with whom I make sure not to limit my interaction on their posts alone, there are those we vibe together with, and some I have bonded with on Discord and WhatsApp. The hangouts contributed to the social meet-up with them.
There are over 50 friends I have made. In some, my communication with them has gone so great and amazing while in some, we only get to interact once in a while on their posts. I have compiled a collage of most of them here and I took their permission to use their photos.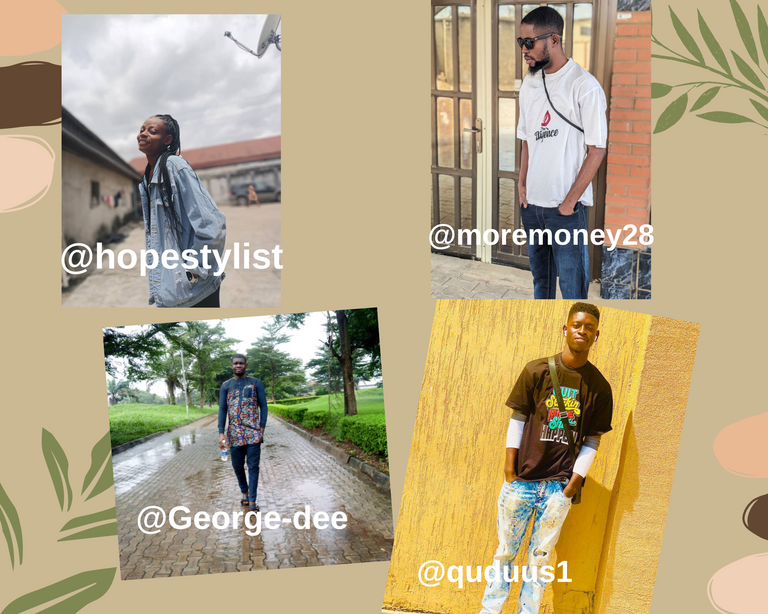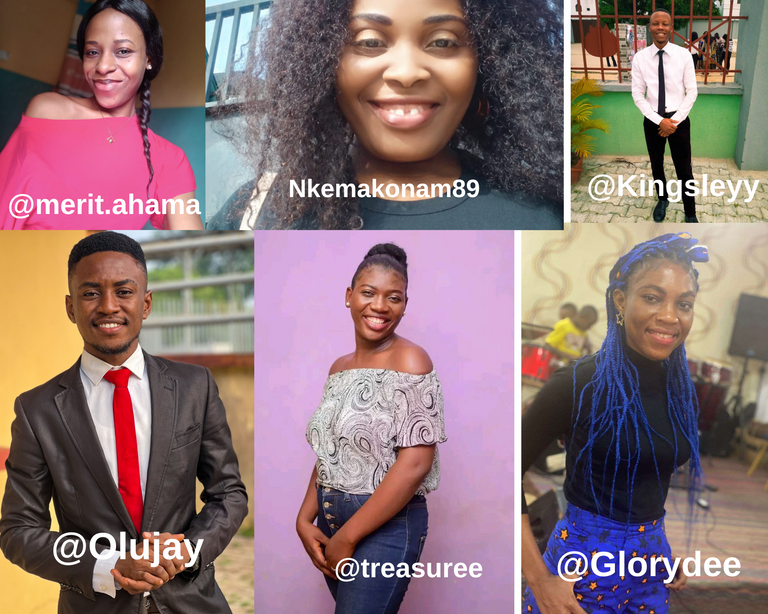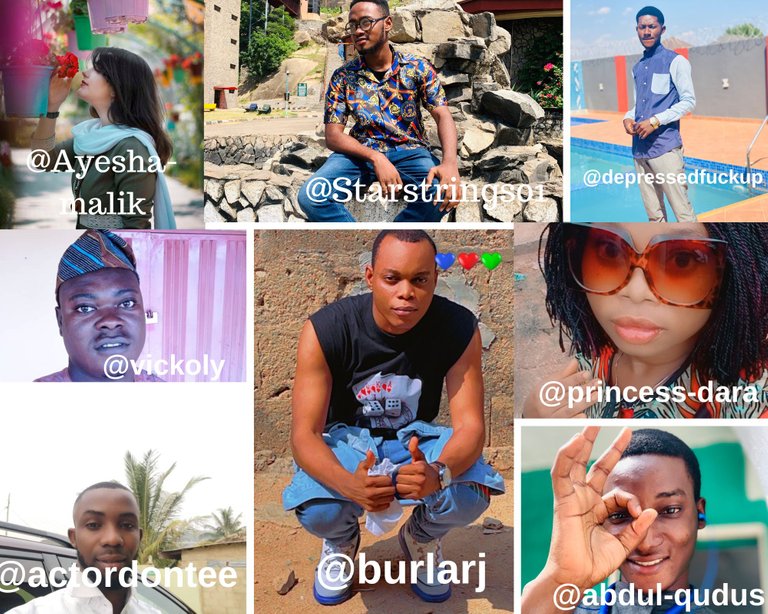 Please it's not easy having to add everyone to the collage but I would be listing your names here without the tag.
| Bruno-kema | Dlmmqb | prayzz |
| --- | --- | --- |
| adaezeinchrist | Josediccus | intishar |
| jude9 | hive-world | emreal |
| cindynancy | kushyzee | vikar |
| yahuzah | gone-hive | hivedeb |
| cescajove | stellageorge | sholex94 |
| abu78 | mercysugar | offia66 |
| rubilu | ShawnNFT | etc |
---
---
You guys made the community fun and I want to appreciate your time chatting with me, visiting my posts and leaving beautiful comments. With you here, it has been a wonderful ride. You guys stood with this community and together, we keep moving. I learnt a lot from you guys and I want to say this, "keep bringing them so I can learn more about you and read your daily experiences because I might find some that could be helpful to me".
Also, I was able to remain active and consistent in my engagement in the community because I always want to read your content as they are always beckoning to me every time to check what's new you have brought to us again. I favourited many of us because I want to keep coming which I have always done and it has been helping my engagement on Hive.
Seeing amazing authors with how they come up with their content always wows me and I keep following how they do things which has helped me improve my blogging too. Having to be motivated and encouraged by their styles was great and I would say you guys helped me achieve this path in my blogging career. I hope we continue the race here with our engagement, consistency and above all, helping each other grow on the Blockchain.
Thanks for your time on my blog.
All images designed on Canva, with permission to use their photos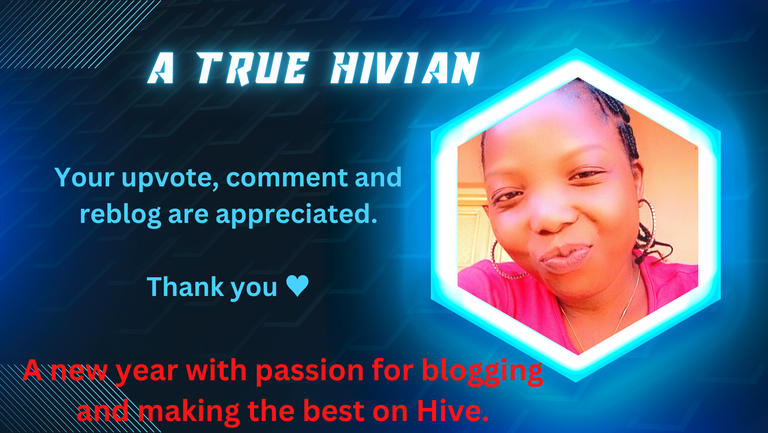 ---
---