Jawan Movie Review - high voltage action
---
Makes you feel your money is worth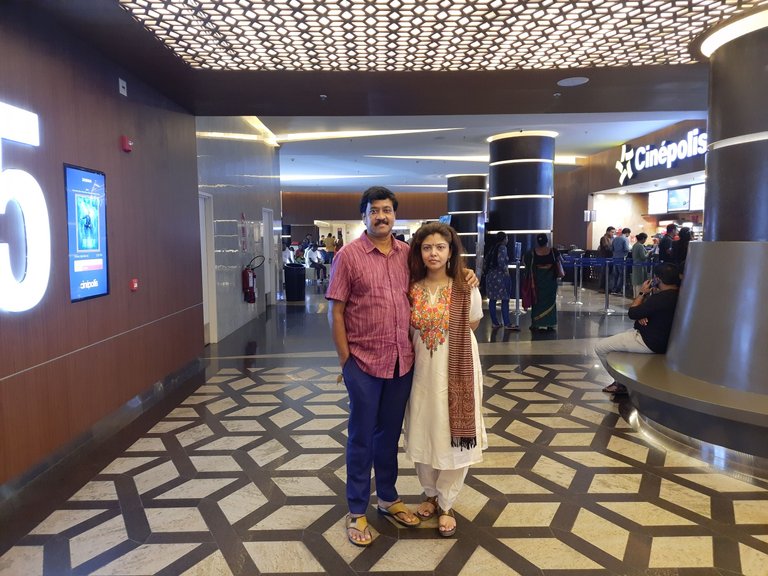 It's after some time we went for a movie as a family on Ganesh Chathurthi and this time the movie was Jawan - a high voltage action drama by Shah Rukh Khan. As I wrote in my last post, the puja completed at around 12 pm , and the published schedule was half an hour early. So we had booked the ticket at 12.15 pm. However, even though it ended late, we stayed till completion as that won't make us happy to enjoy anything else. And then we rushed to the Cinepolis and reached there 5 mins late. By the time we entered, we were glad to find out that ads were going on. Look at the excitements at her face.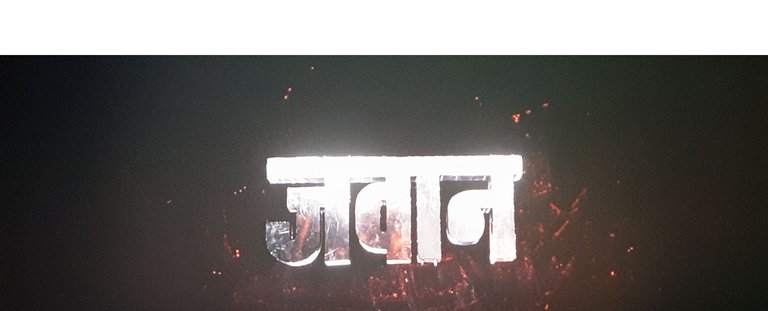 Now coming to the movie, its full of action thrillers that will keep you engaged for the entire time. Shah Rukh Khan himself is a craze in India and this is his second movie after success of 'Pathaan', so he already had some trends set in people's heart. The story line did not attract me much - its about bringing justice to the oppressed in a wrong way. However, ShahRukh's double role in two different age groups and his acting did impress me. Both the characters are unmatched, and he has done justice to both the characters portraying some nice flamboyance. I was drawn to the film deeper and deeper only because of that, and even kids did like it. It's like you feel the story is filmy and cannot be real. But you still enjoy all the action and high voltage drama till the end. There are some guest appearances from Deepika Padukone and Sanjay Dutt, but they are not quite impressive though. One other interesting character was Sunil Grover, but the story lacked the ground to present his best.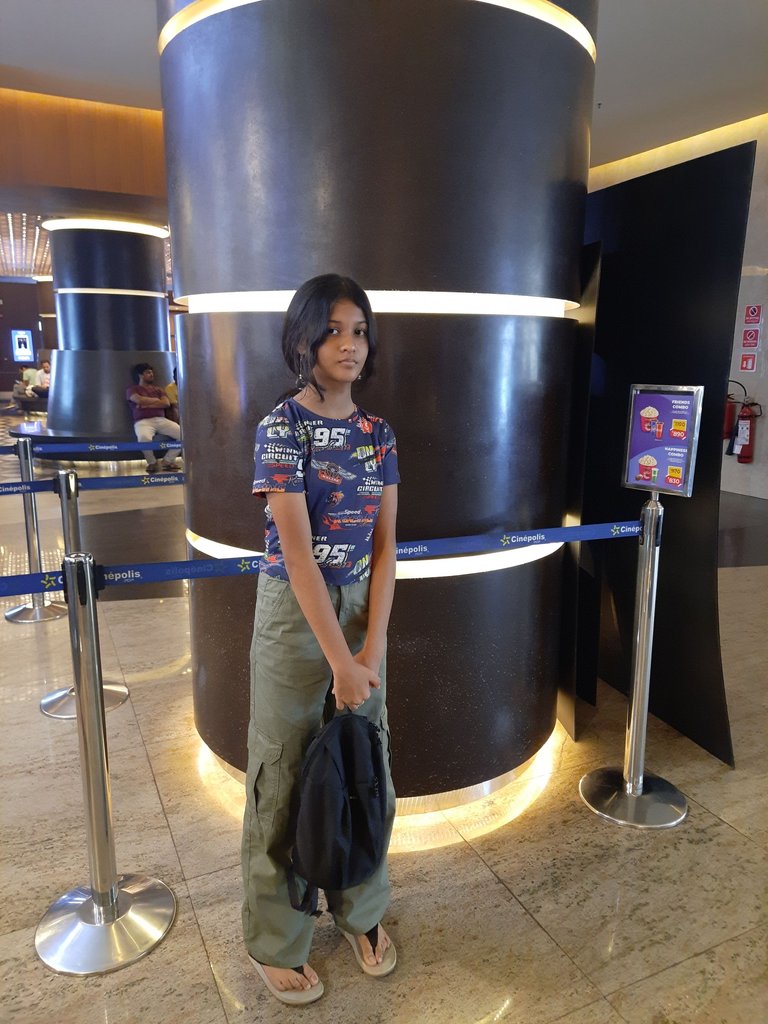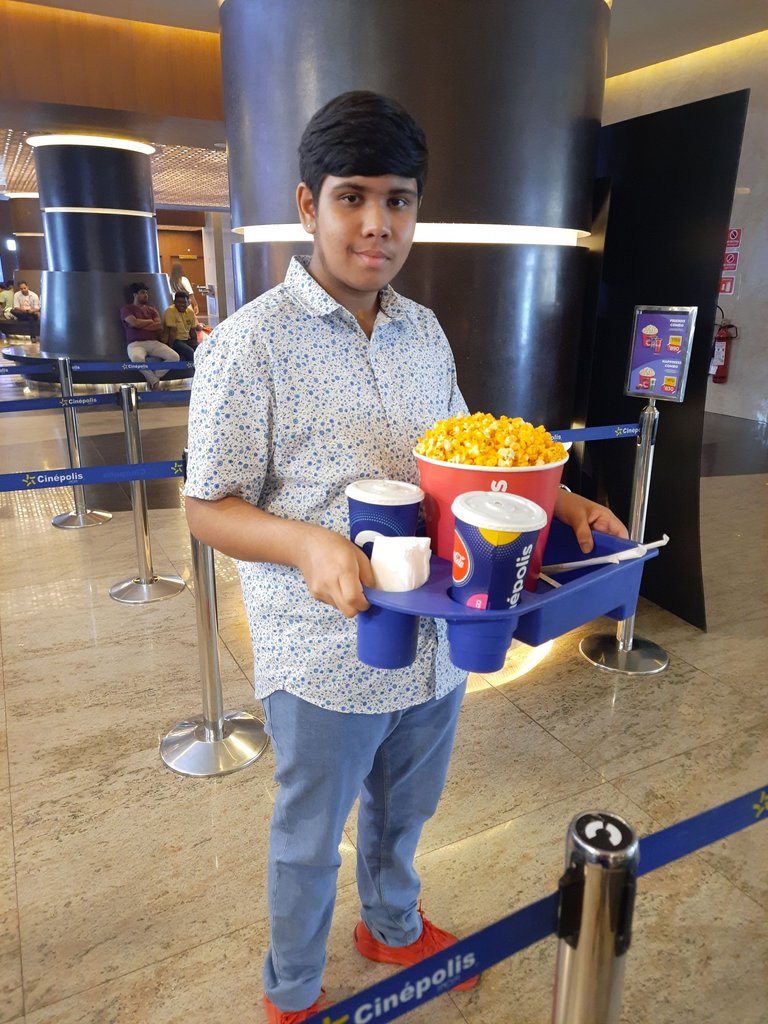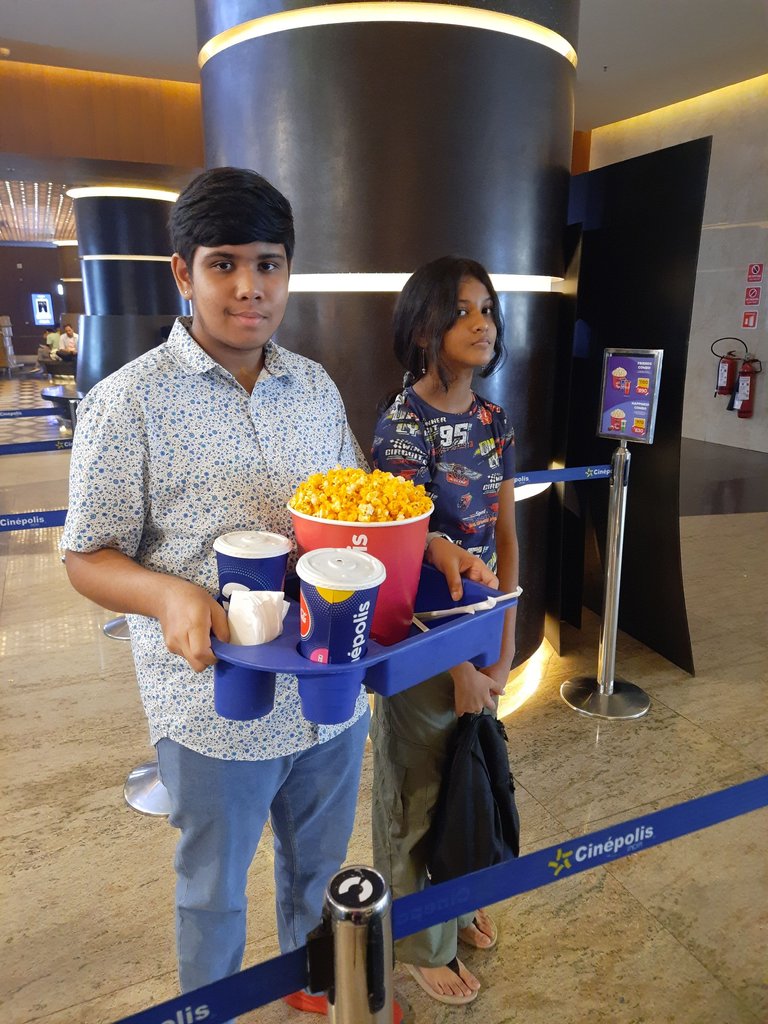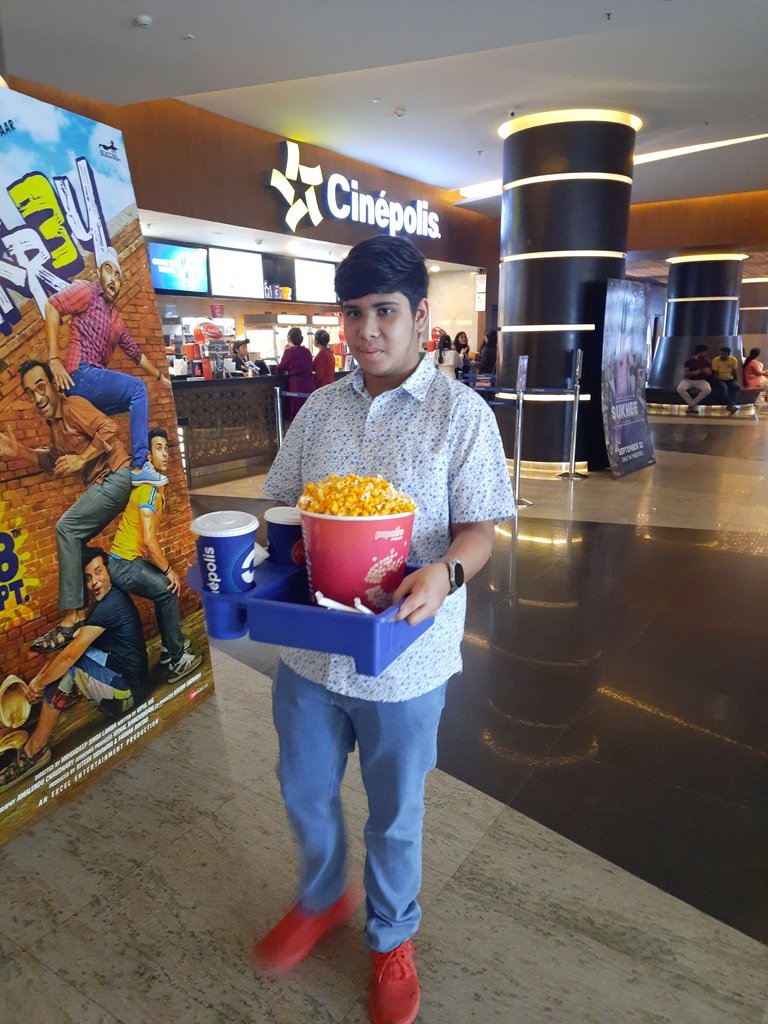 The jumbo popcorn kept us busy the entire second half, not to mention, its a bit costly at Cinepolis. However we choose Cinepolis , because the kids also wanted to spend some time in Timezone, as it was a Tuesday and they run a half price sell. Unfortunately there was surprise when they reached there, will write about it in another post.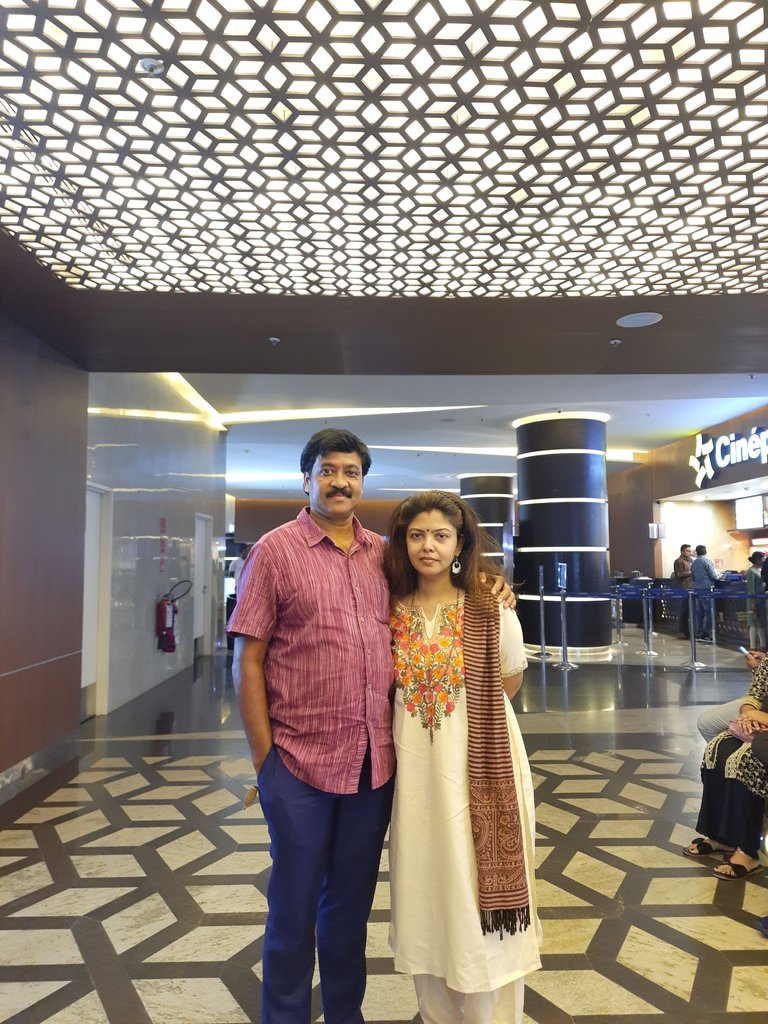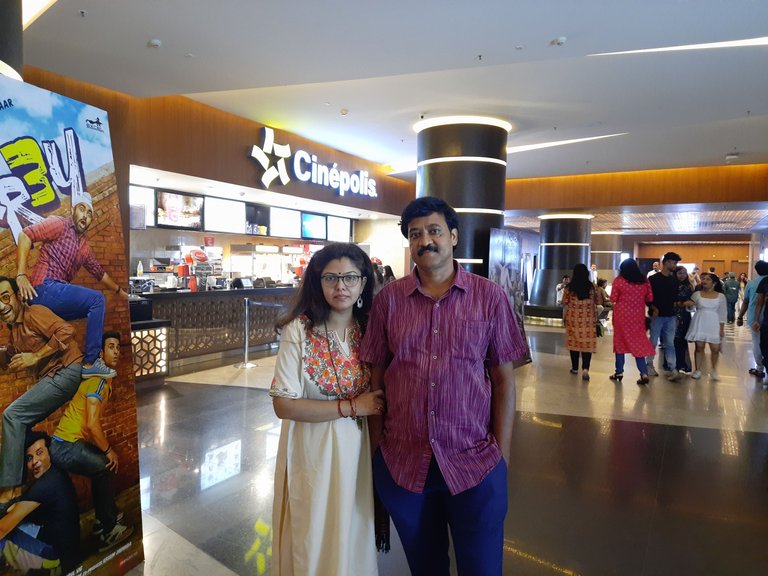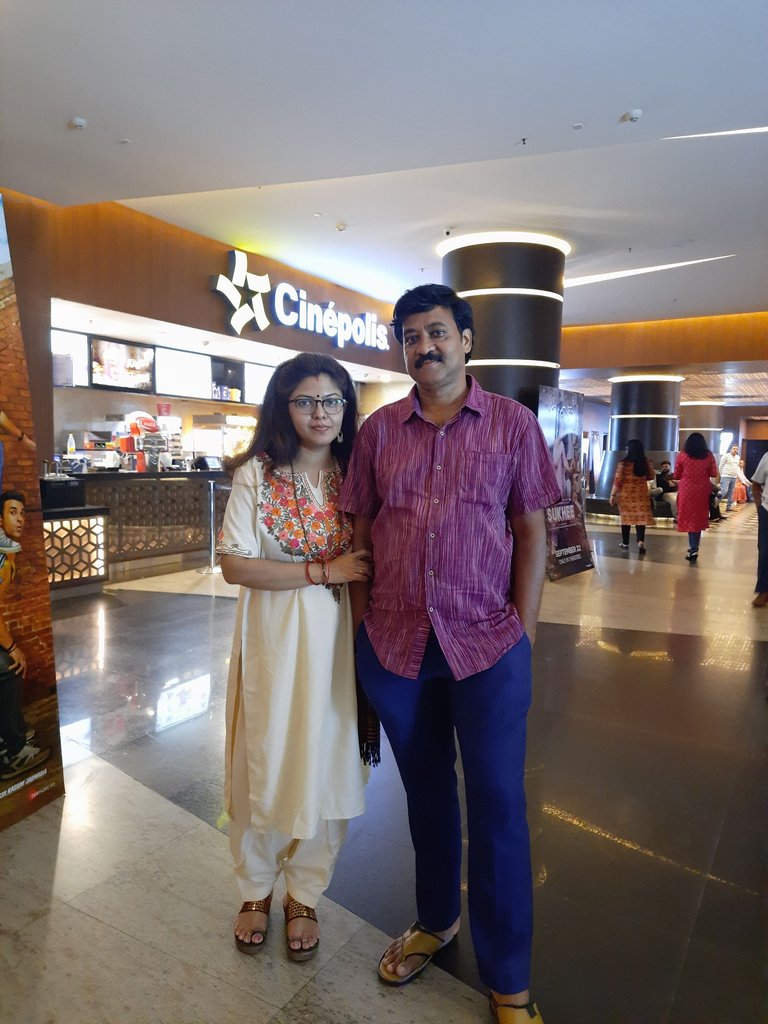 This place will be part of my review update of Cinepolis, last time I shared a photo it was on trending list of Google as the photo has been viewed 392698 times.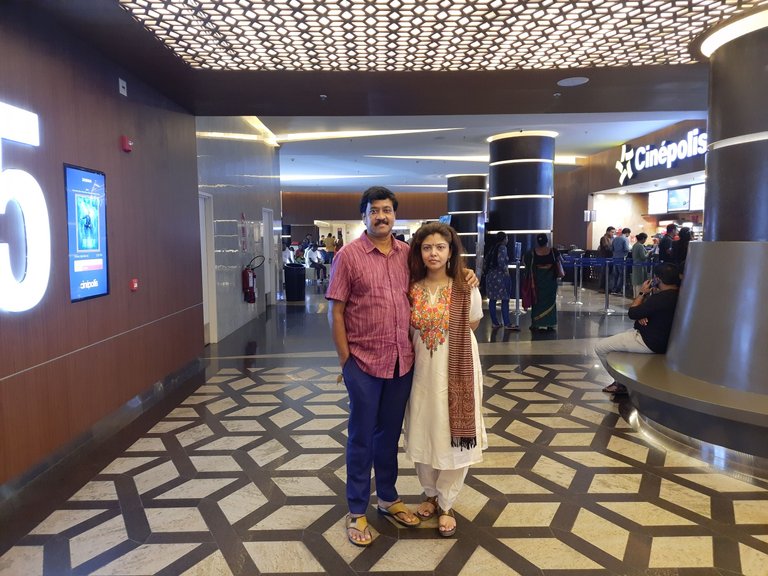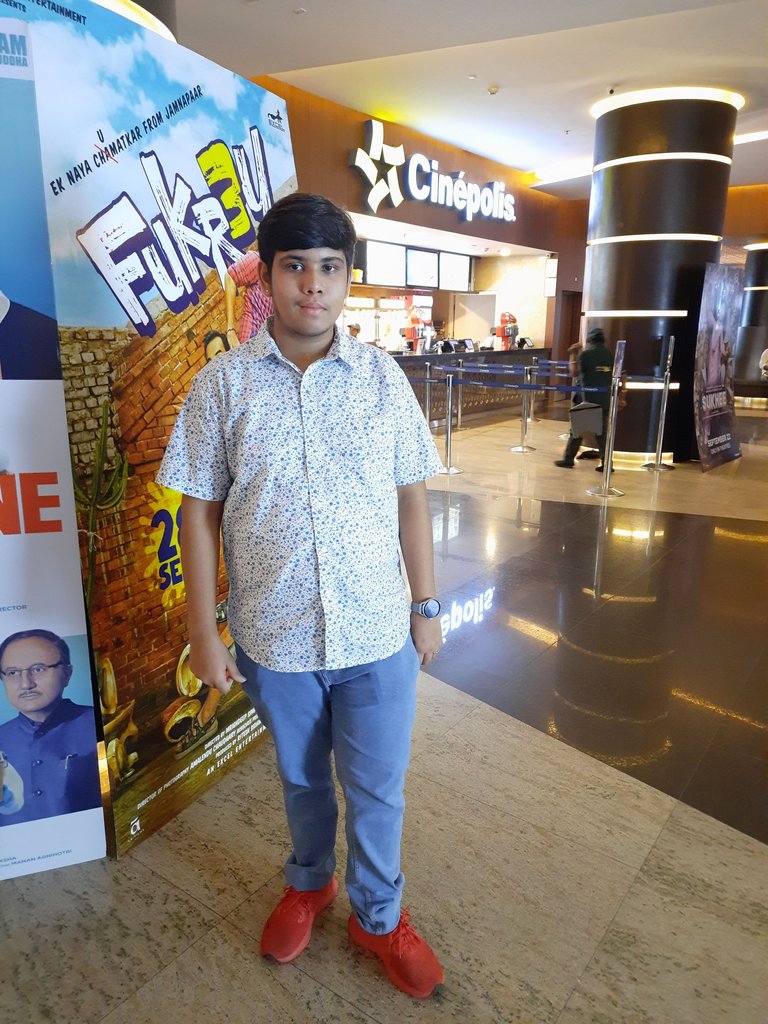 The boy barely gets time for any entertainment and so will be the case for next two years. So going for a movie will certainly refresh him and we are going to view Expend4bles this Sunday with the exception that, it will be he and me. My daughter has an exam the very next day, so they are not coming, but this is how life will be going forward - Enjoy every moment when you get a chance. And the good news that I have now got a HDFC Dinners Privilege Credit Card that gets us some discounts, more to come on that.

You can also watch some trailers at : https://in.bookmyshow.com/mumbai/movies/jawan/ET00330424

copyrights @sanjeevm - content created uniquely with passion for #HIVE platform — NOT posted anywhere else! #HIVE is my only social diary - my blog is my life.
AI free content - do not loose your natural intelligence.
---
▶️ 3Speak
---
---