Dreaming of Family and Fright
We see love come in many forms throughout our lives. Love can be a mother's soft and warm embrace between her children. A father can show love for his family through the countless hours he toils for their well-being and the time he spends with them when he gets home.
People can also display love more brutally. Parents could be strict with their children to teach them safety. Children could get grounded because they broke the rules of the household. These more complex lessons could result from family love meant to help their loved ones live long enough for the young to learn survival.
We all have our opinions on the matter. What's most important, however, is to realize that sometimes our actions may be on the extreme end. Hopefully, we can recognize this fact before it's too late.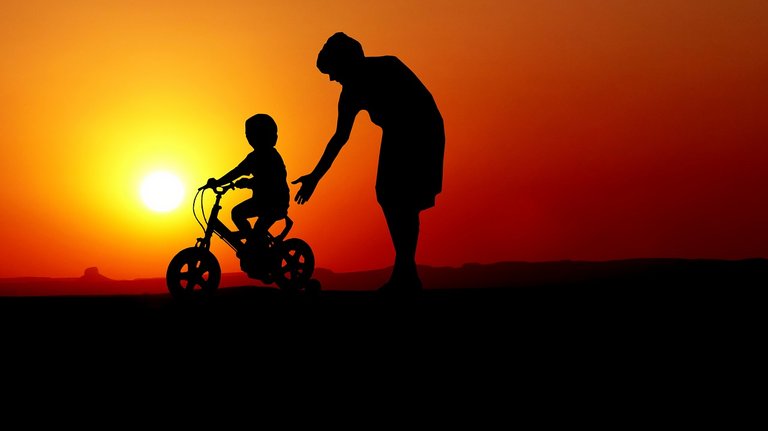 Image by RENE RAUSCHENBERGER from Pixabay
Unfortunately, sometimes trauma occurs from our lack of foresight. Maybe we should have said something before allowing a hiker to strip naked as she ventured into the forest. Perhaps a couple should have carried their cell phones with them before launching into a darkening forest.
There are some errors from which you may not recover

The Parental Unit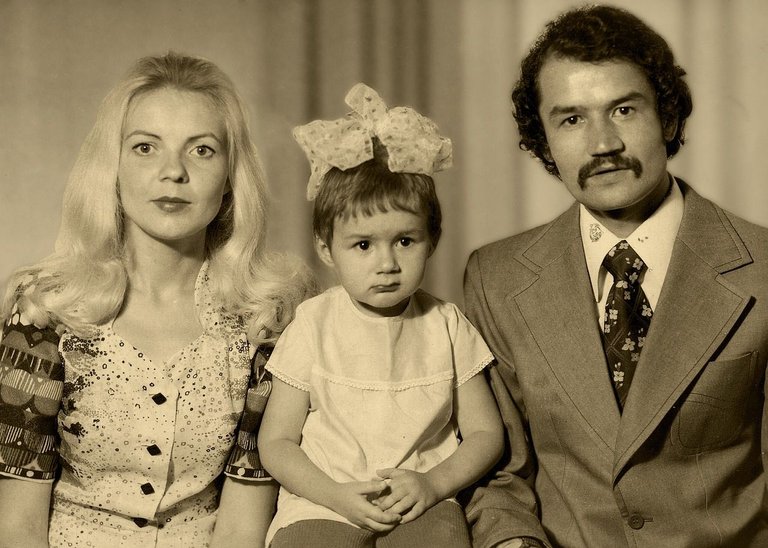 Image by WikimediaImages from Pixabay
Family Discipline
There is an order expected within a family. Conventionally, one person financially supports the household while another maintains it. Both people work together to make the home function in an orderly manner. The orderliness of a household then supports further development within that family unit. If things are running smoothly, those family members can seek out other activities to grow as individuals.
It doesn't matter how the heads of the household identify themselves so long as things work along with their expectations. Insert children into that equation, and the more stable a family, the better the outcome for the children and parents. One common way to maintain stability within the home is to implement a system of rewards and punishments.
A child may receive a reward if they perform at or above a parent's expectations. If they perform below expectations, the parent may punish them. Like anything else in life, rewards and punishment can vary highly. For the most part, it works because everyone does it. In many scenarios, however, parents can take things to the extreme.
Extreme Rewards
I get it. You love your kids, and you want to give them the best that life offers. There are limits to this desire. Giving them everything they ask for inhibits their ability to seek out themselves. One result of over-rewarding is that your kid becomes spoiled.
One case of an extreme reward is giving your child a Lamborghini for their 16th birthday. Why? It's great that you can afford something like this car, but to give it to a child is pointless. It's a parenting fail on a level I hope to be able to afford one day. If I can even afford it, the last thing I'm going to give my child is a brand new car as their first vehicle. You might end up with a kid like the one below.
I couldn't get past the first couple of minutes.
How far can you guys get through the video?
Comment Below!
Daddy's Little Girl

Undisciplined Behavior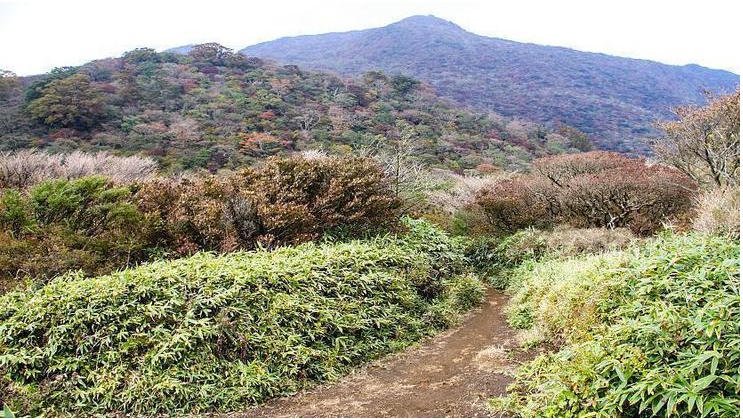 Japan-Guide.com
Kids can be unruly. My sons are about a year apart, with my oldest being 4-years-old. I don't think they intend to be intractable. They only recently arrived, so I see it as them adapting to things. Like everything else, they need to learn to survive this world.
So, if they misbehave, it's up to the parent, guardian, or the community to provide effective discipline. Many times, that's easier said than done. Depending upon your culture, there are many ways to help them adjust to what we expect of them.
In the case of the Tanooka family,
the parents chose their method.
It will haunt them to this day.

Do you know about the WOTW Contest?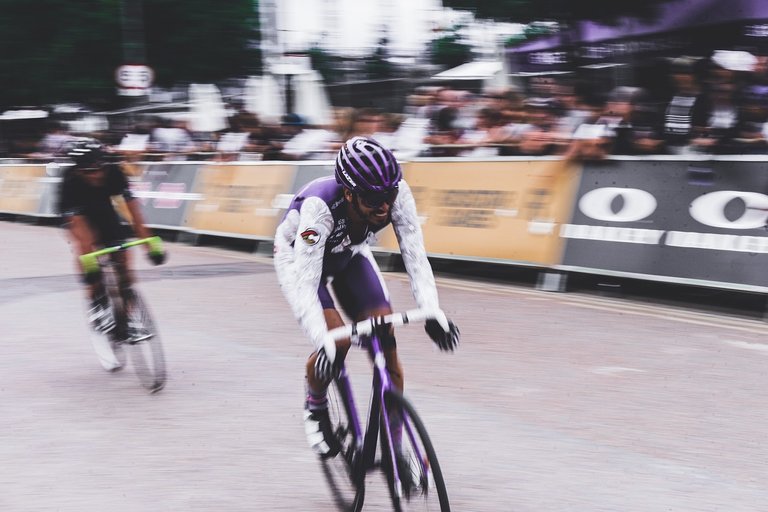 Image by StockSnap from Pixabay
The word for the contest this week is "Dreaming". You have until May 8, 2022, to add your entries. Hurry before it's too late! Please use the #pob-wotw or #vyb-wotw tags to help us search for your entry!
Current participants in this week's contest include the following authors:
Please support our fellow authors!
Please let us know if you wrote an article, but are not on this list!

Do you know about @PsyberX?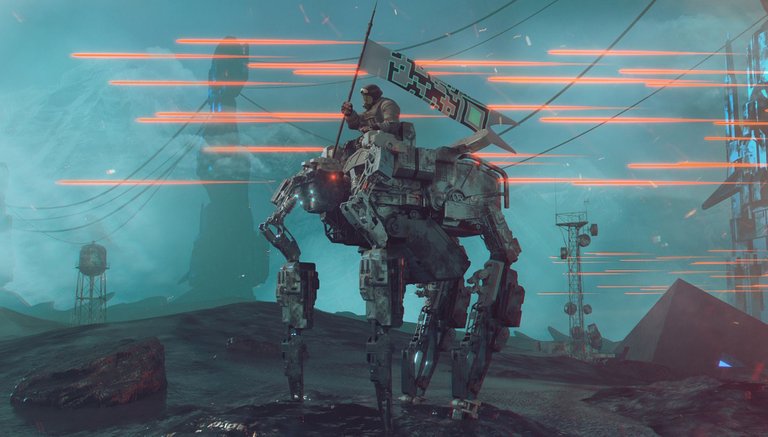 Image by Computerizer from Pixabay
The official whitepaper grants each user the opportunity to glimpse into a new gaming world.
Psyberx reports that the marketplace opens on May 13, 2022. In the NFT Showroom, they've begun to release the NFTs promised for some time now. Join the @psyberx community today! Invest in their development or hop on to their discord to learn more about the initiative today!
Psyber X - Discord
All Psyber X Posts!
PsyberX NFT Showroom

Abandoned by Those You Love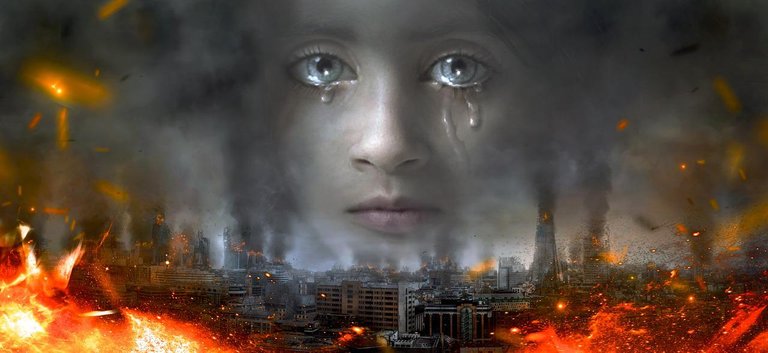 Image by Stefan Keller from Pixabay
The Woods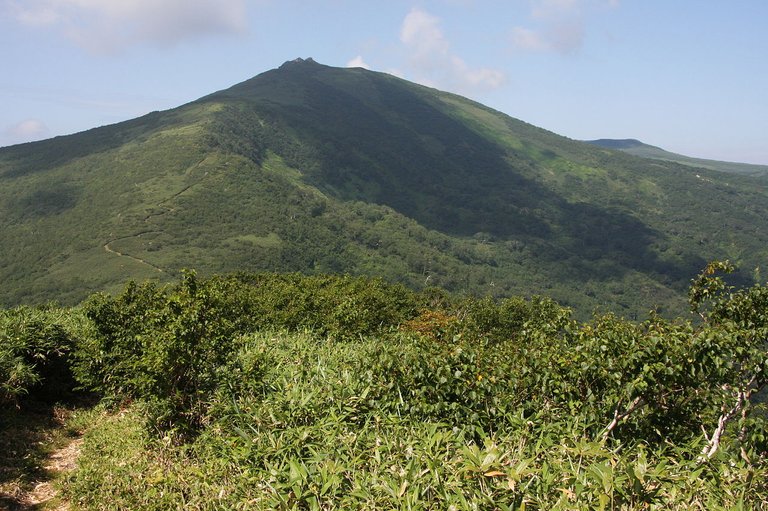 Wikipedia - Hokkaido Deciduous Forests
The Tanooka family spent their day like any other. They were together on an outing and enjoying the sun. Their son Yamato Tanooka enjoyed his time and explored the area for rocks. Having nothing much else to do, the young boy began picking up those rocks and tossing them around. He may have hit a car or two with the stones he was throwing in some instances. He may have come close to hitting some people.
Shocked at his behavior, Yamato's parents reprimanded his actions. Of course, the parents would be liable if the rocks damaged a vehicle or hurt someone. Children shouldn't act with such careless disregard. It is especially true when someone else may get the blame for your actions. Sometime after the reprimand, the parents decided to punish him a little further.
They left him alone along the road of a bear-infested forest.
Takayuki Tanooka and his wife decided to put their son in time-out. A time-out is a form of punishment where you would typically bring a child into a far corner of a room and sit them down for a certain period. The idea is to teach the child that they will be left alone as punishment when they misbehave. What time-out doesn't involve is leaving your child in a bear-infested forest.
After Yamato's parents left him on the road, he was terrified beyond belief. Where would he go? What would he do? It got cold, and he had no food. In Yamato's desperation, he began chasing after his parent's car in a desperate attempt to tell them he was sorry. However, during his frantic run, he became disoriented and lost in the woods where the people he loved abandoned him.
Lost in the Wilderness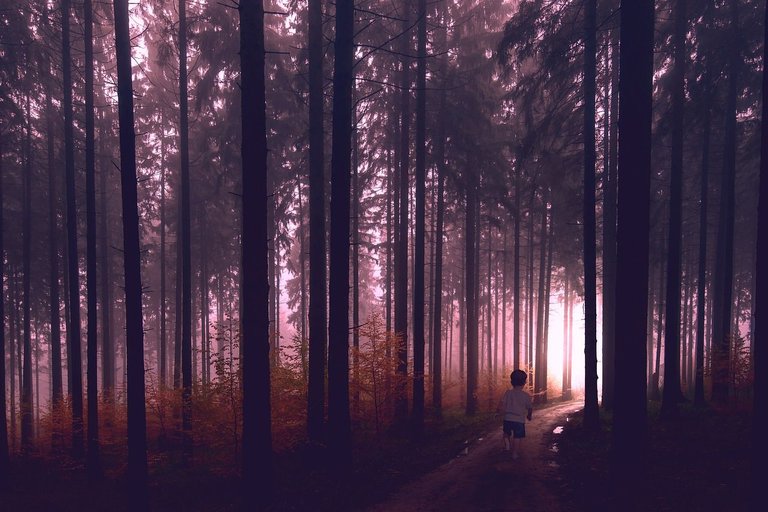 Image by mskathrynne from Pixabay
People say that time passes differently during periods of high stress. In Yamato's situation, nothing could be further from the truth. Once he came to terms with his situation, he began walking to try and find help. The longer he walked, the darker it got as the sun dipped below the horizon. Soon after, the temperature became freezing.
Seeking Help
Yamato's parents didn't try too far. According to one report, they drove a little over 500 meters away and then returned to where his parents left him. However, Yamato "disappeared."
Search and Rescue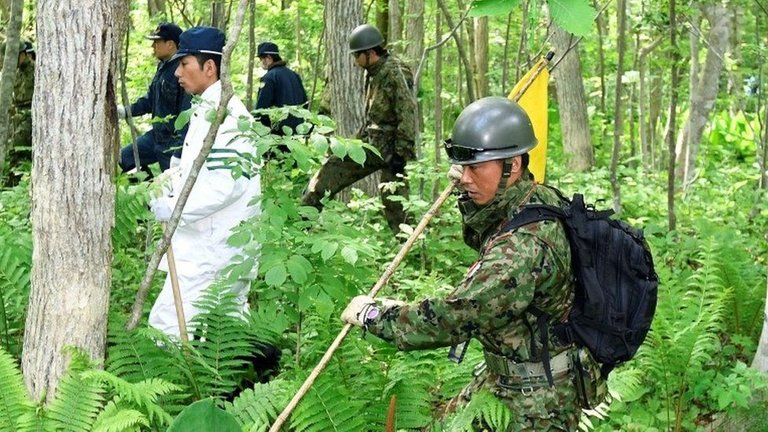 Yvette Tan - BBC News
At first, Yamato's parents lied to police.
They realized their error. Leaving Yamato alone in a bear-infested forest was probably a bad idea. Yet, Yamato's misguided mom and dad realized their mistake and knew what they had to do.
Concerned about search and rescue operations delays, the father lied to police about how the boy got lost. Once the search was underway, Takayuki Tanooka told the police the truth. Yamato's parents were profoundly sorry and just wanted their boy home.
After 6 days of searching.
Everyone was losing hope.

Discovering the Body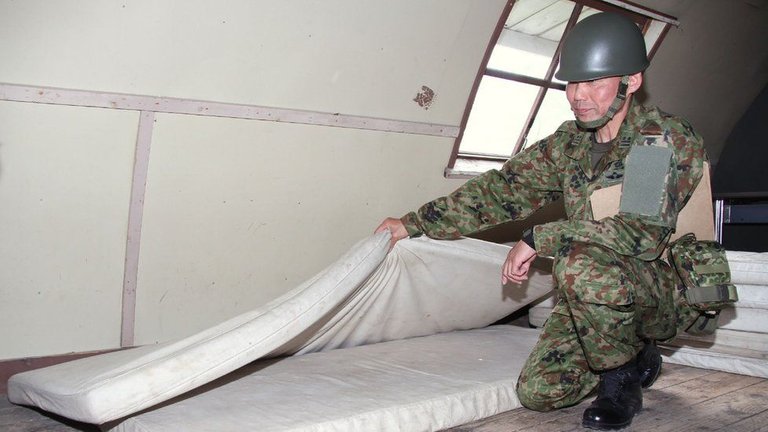 Yvette Tan - BBC News
Yamato kept walking after his parents left. He kept walking even after the sunset. Bears were active in the area, but Yamato knew he needed to get somewhere safe and fast. There's no doubt he was sorry for throwing rocks. If he had listened to his parents, he would be at home now with his family.
Hunger, thirst, and fear were his companions during this dark journey.
Hope, however, was on the horizon. Yamato reached a clearing that contained, among other things, military housing. He got inside and drank water from a faucet in the facility. Unfortunately, there was no food around, and there wasn't anything edible on the outside.
Yamato then decided to wait out for his fate. He reasoned that it would be best to stay where he was and hope for the best since someone might search for him. And he would undoubtedly wait until there were no other options.
Search and Rescue Failure
Search and Rescue teams had already scoured the area where Yamato hid. For some strange reason, they didn't initially find him. Yamato would wait six days within the barracks before someone discovered him. Upon discovery, the SAR team brought him to the hospital, where he fully recovered.
Yamato Tanooka spent six days alone within a military barracks without food. To survive, he spent his days patiently waiting and kept drinking from a dirty faucet.

Lessons Learned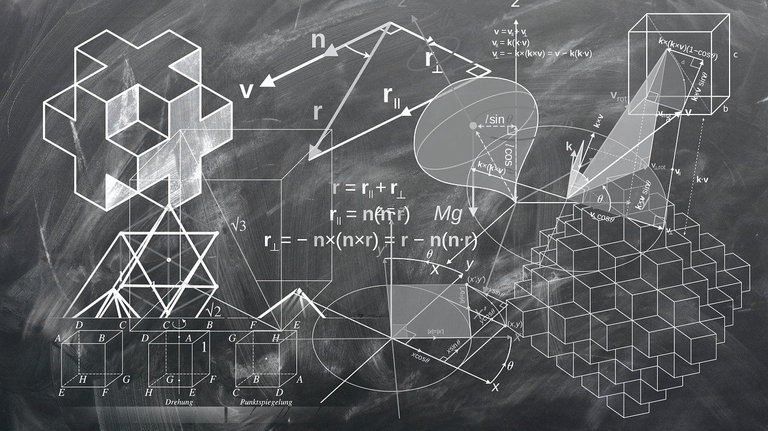 Image by Gerd Altmann from Pixabay
Responsibilities
Don't abandon children in a bear-infested forest.
Don't be emotional when implementing discipline.
A Child's Innocence
A child's innocence is endearing and unforgettable. Yamato's father apologized to his son. Yamato told Takayuki that he was a good father and that he both forgave and loved him.
Police decided not to prosecute the parents.
Yamato Tanooka

In Closing


Image by Gerd Altmann from Pixabay
Today's story was difficult to write. Most of the articles I read about it were almost duplicates of each other. However, different reports in them provided the information I sought.
One example is the use of tracking dogs. For example, during the Search and Rescue (SAR) mission, only one article I found discussed a problem with SAR dogs used to track the child. When bringing the dogs to the area the parents abandoned them, the dogs wouldn't move. They wouldn't move because they had no scent to track. The likely cause was that the parents may have forgotten where they had abandoned their son.
For some reason, many news outlets felt this wasn't a report-worthy fact in this case.
Thank you for reading and following on throughout my Hive journey. I appreciate the support and engagement Hive has provided.
If you like this article, please consider reblogging, upvoting, and following @scholaris!

---
---