Sinai Strolling - Coastal Bimble
Hail to the Hive!
After a day of diving @diveratt and myself decided to go and have a look see at what was outside the hotel and down the beachfront. We had seen a glimpse of it as we exited the resort in the toyota truck on our way to the dive sites along the coast.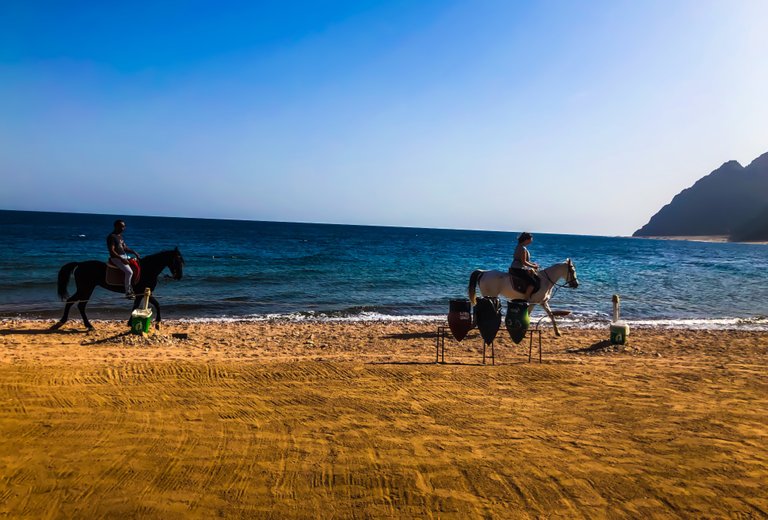 It was the usual, warm dry, clear desert late afternoon sunny weather and just the perfect temperature for a good long stroll to work up an appetite for the huge amounts of food on offer at the hotel later.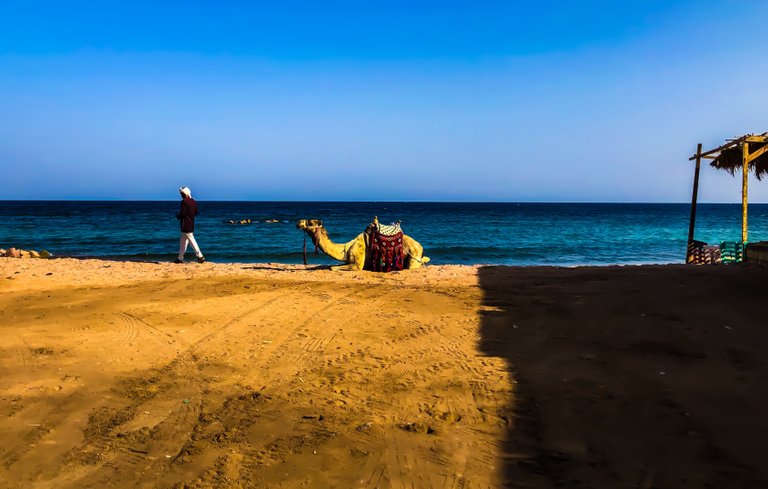 We politely decined the offer of beach horse & camel rides as well as quad bikes because walking was on our agenda.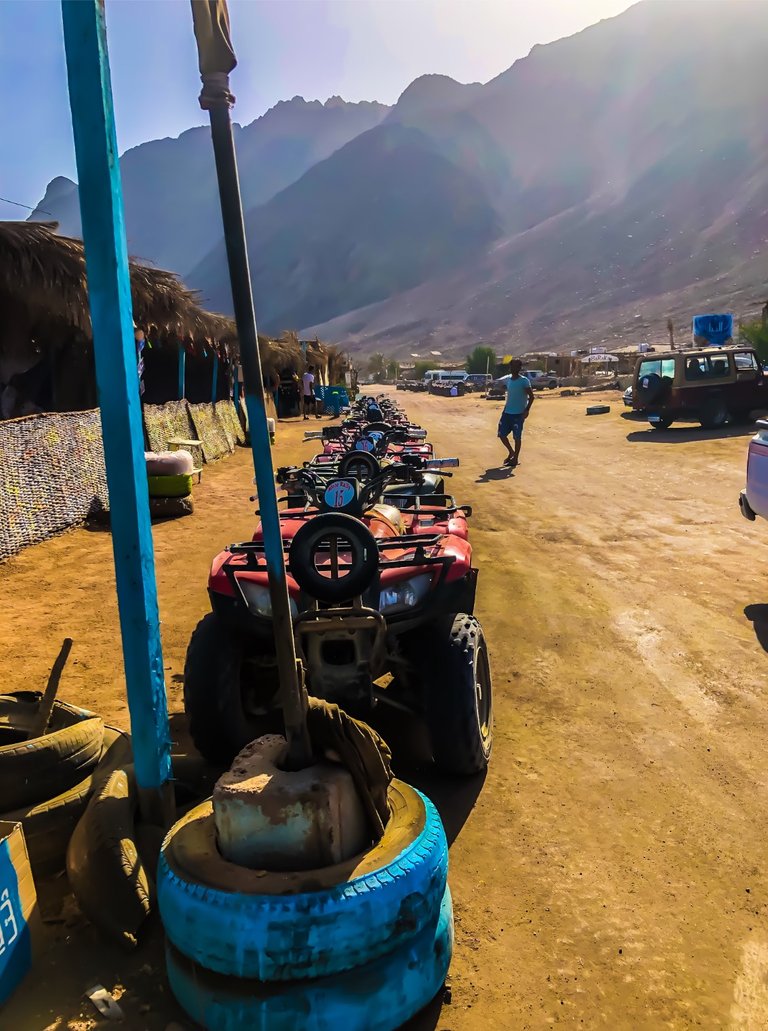 Every little beachfront cafe seemed to have an appointed Jedi trying to mind trick us politely into entering but the force is strong with us and we didn't succumb to the mind manipulation.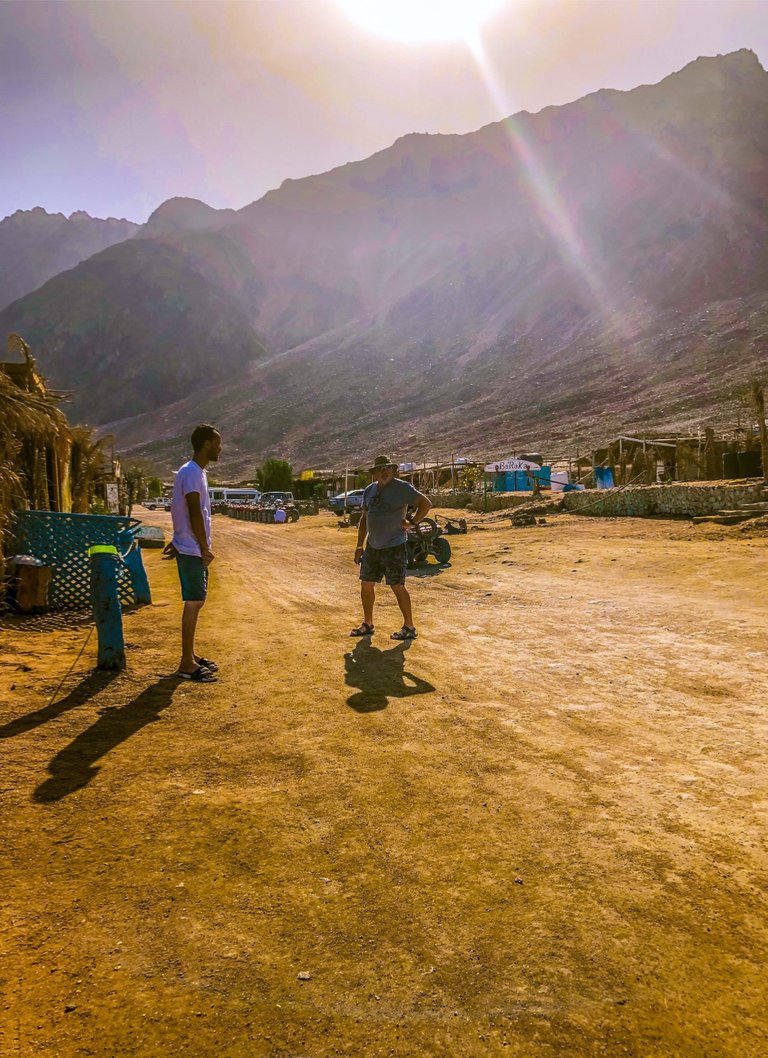 To be fair they were very quirky and cool and on any other day I'd probably have been happy to chill out, drink tea and smoke a shisha pipe in one but such was the pleasant afternoon desert vibe, strolling was all we wanted or cared for.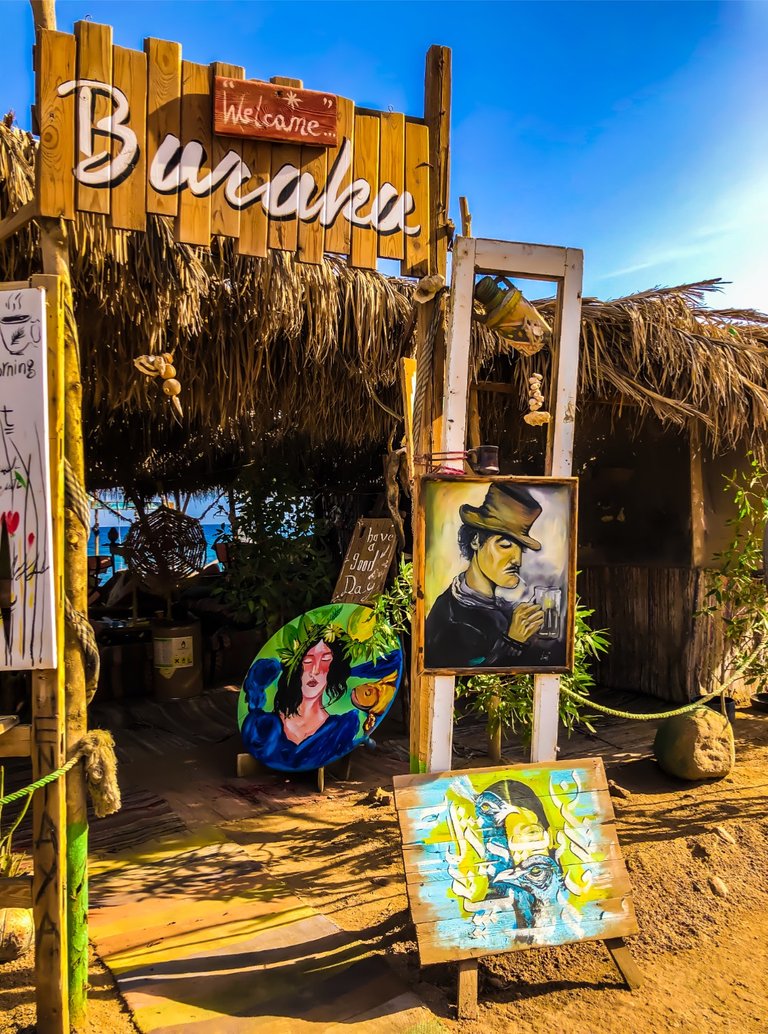 But tempting……. Very tempting.
These rag rug, hammock swinging beach front cafes really took my mind back to 1993 when this was what Dahab looked like but has now been quite developed and I will be doing a strolling post there soon to show the difference.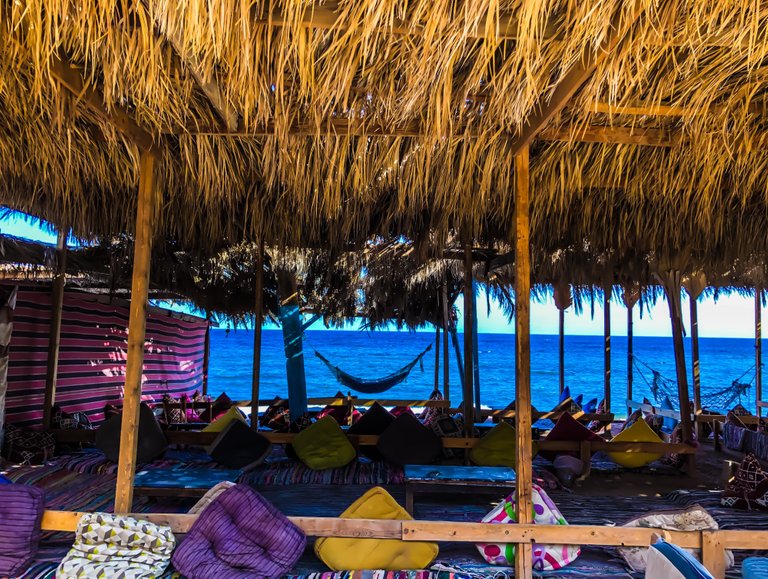 But for now I was lost in a timewarp. I could have been transported back to 1993 if any of the camels on the beach had a flux capacitor and the ability to run at 88mph!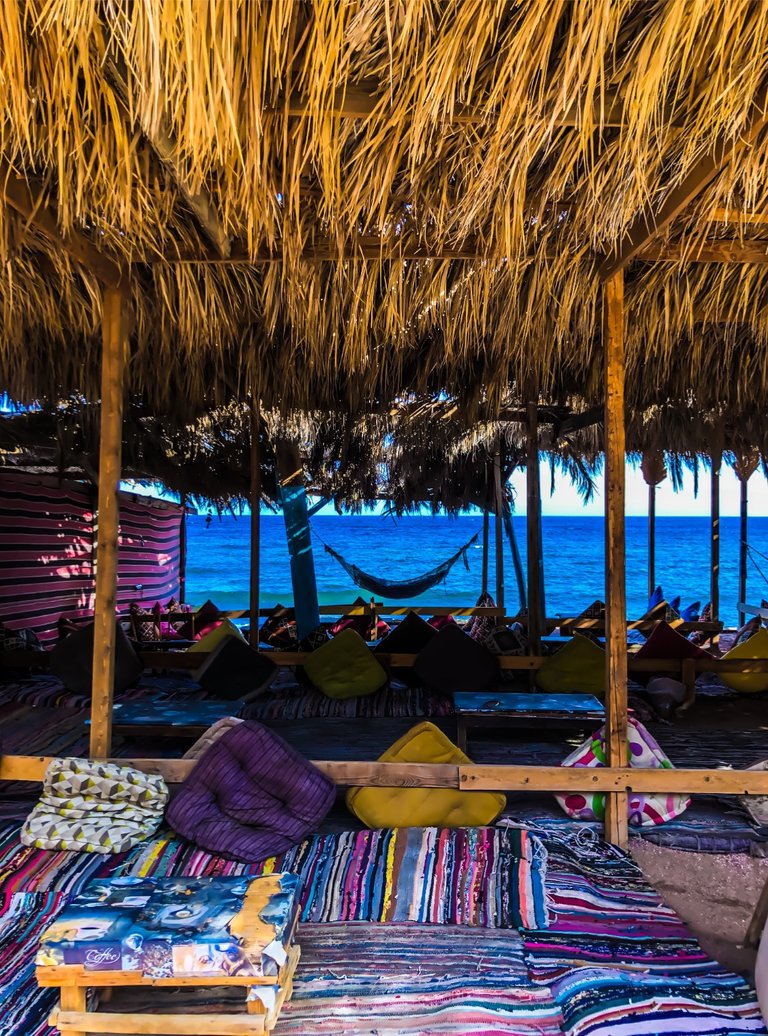 This is indeed a throwback to those times and I was happy to see that this experience can still be had in this part of the world.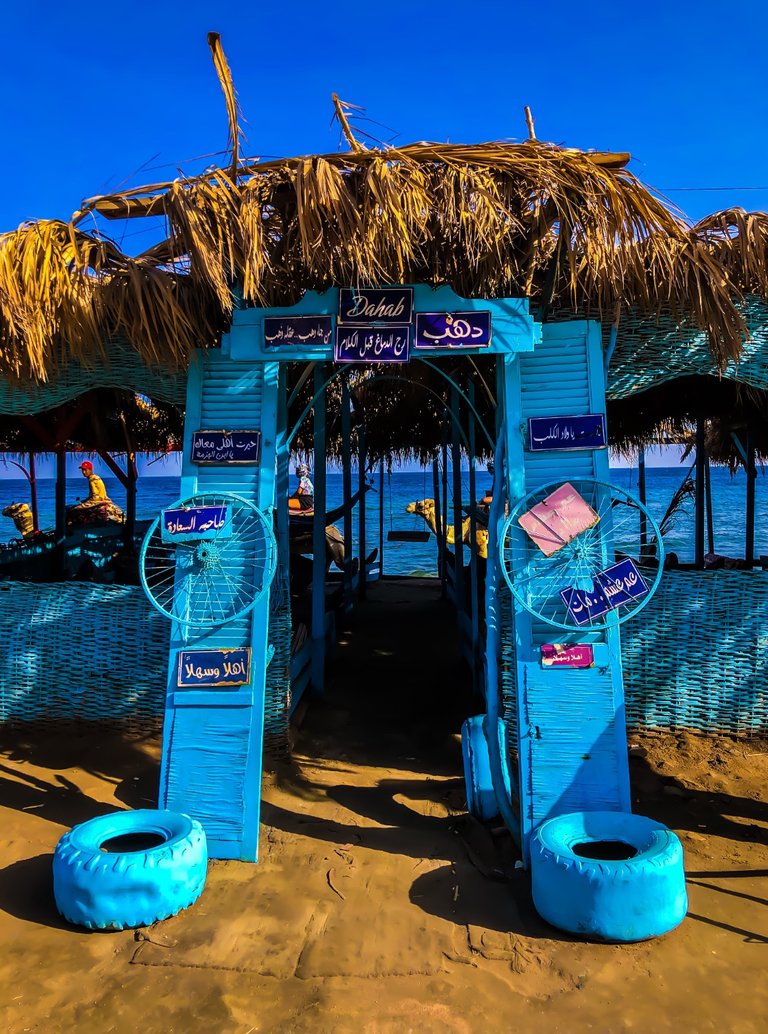 And the camels certainly won't be doing 88mph either 🤣😉.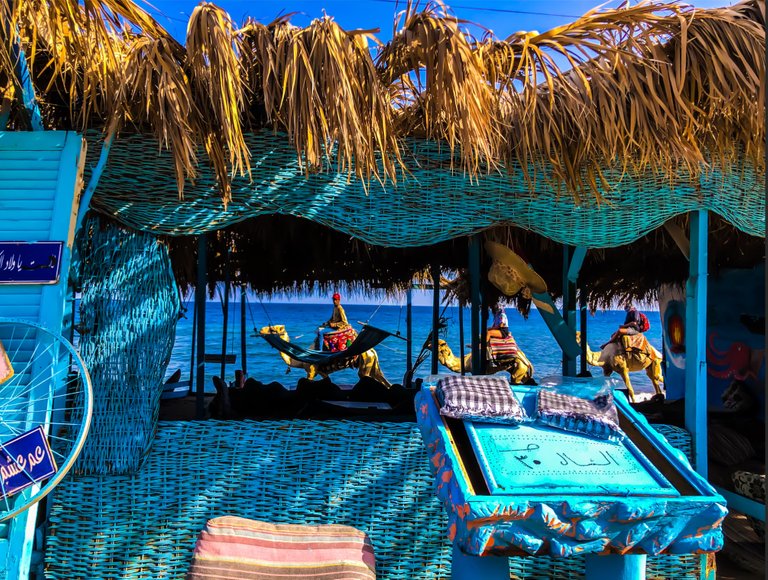 This blue fronted cafe really made me smile. It stood out in a nice way amongst the rest and I liked the style of using painted blue rubber tyres and old bicycle wheels for decorative effect. The blue in the desert echos the blue of the sea. Lovely.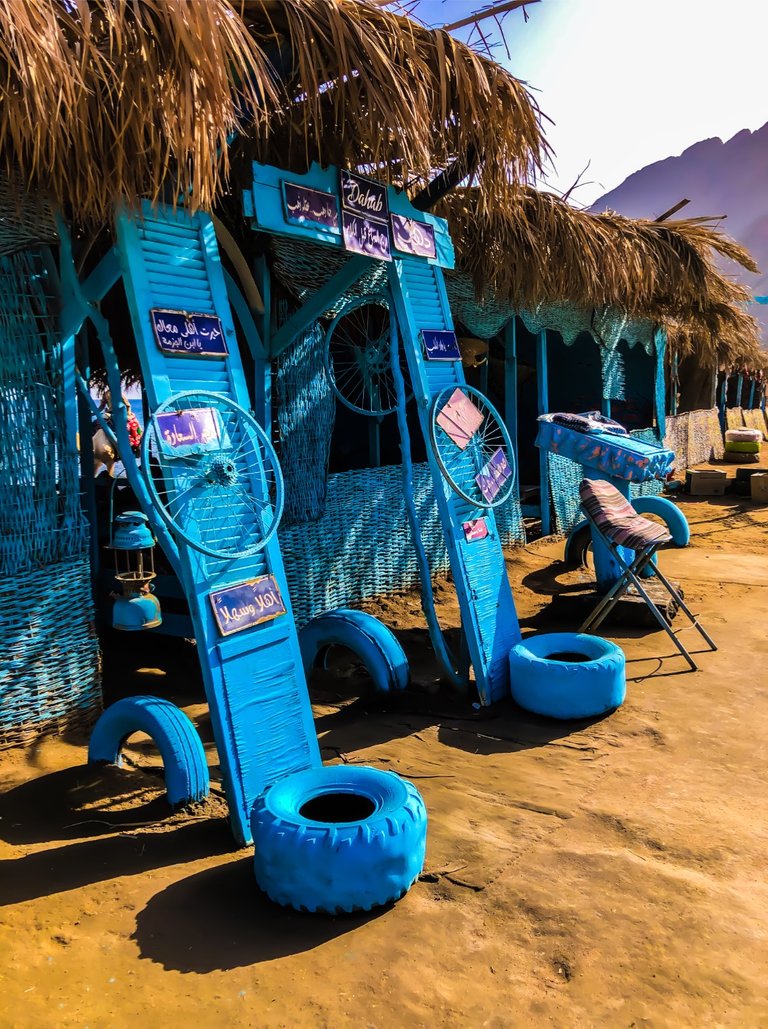 Seems this might be where bicycles come to die…
At the end of the long stretch of waterfront bedouin cafes were more quad bikes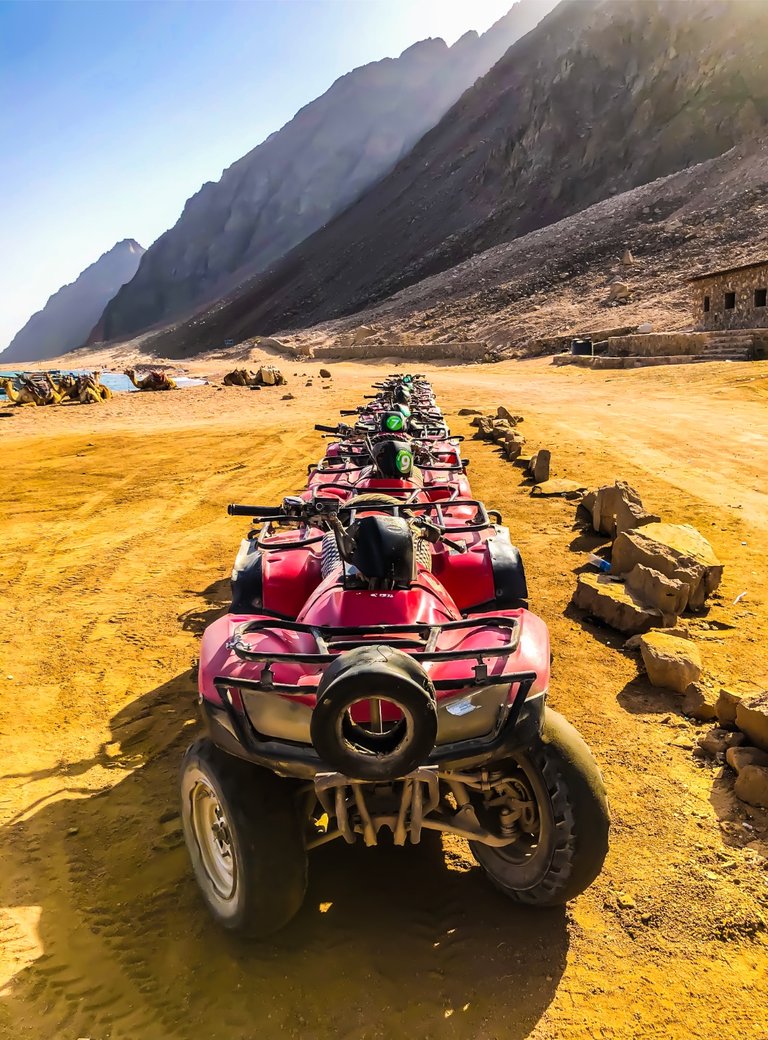 And the other more traditional off road vehicles with humps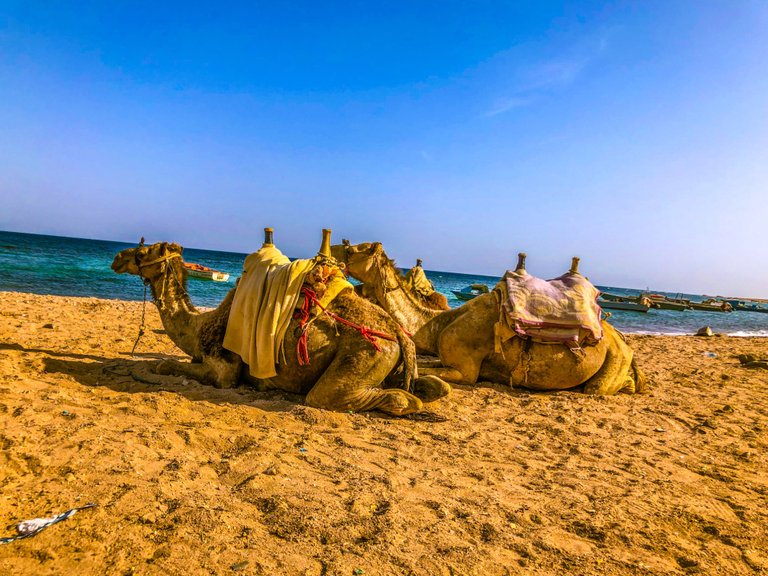 But little else and we were getting a thirst on in the dry desert heat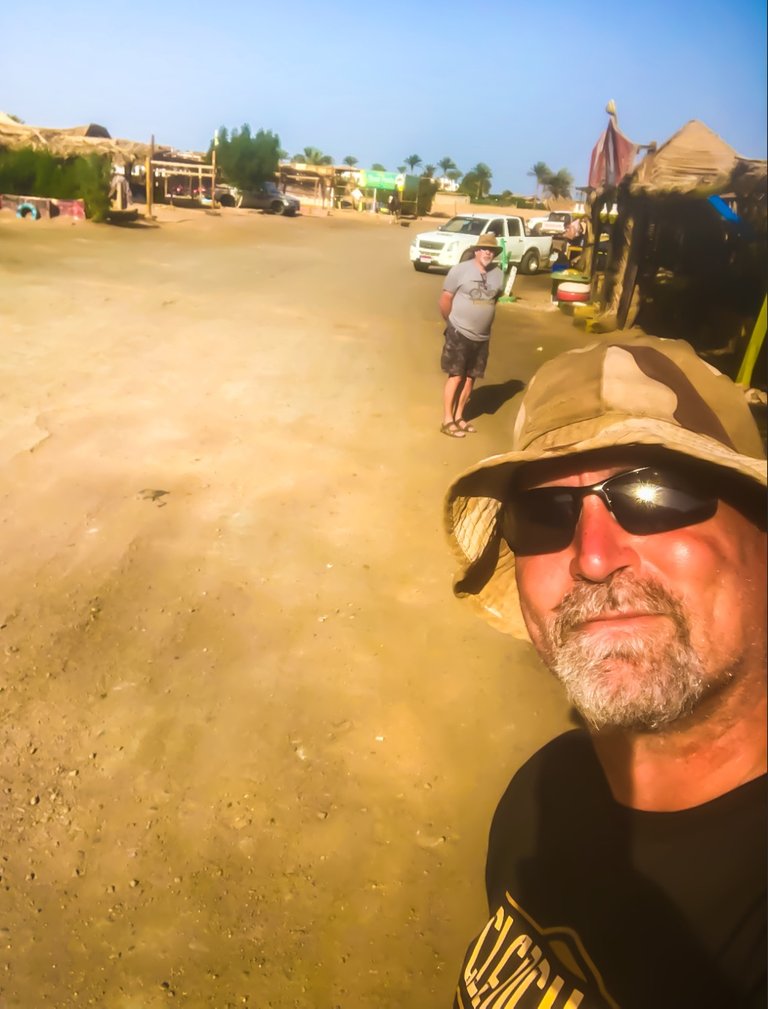 So about face, return to base!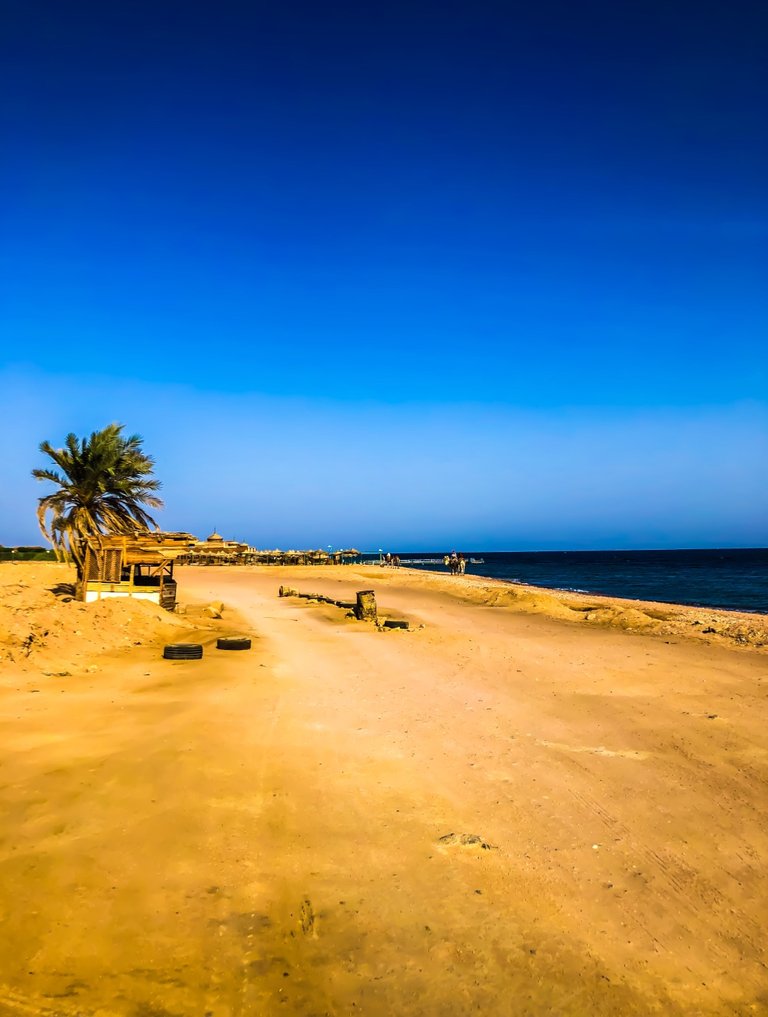 It seemed as though a mirage in the distance and felt like a longer walk back than I remembered. Thirsty as we were we had cold beverages in mind of a kind the Bedouin cafes were not serving and sugary black tea was not on our agenda.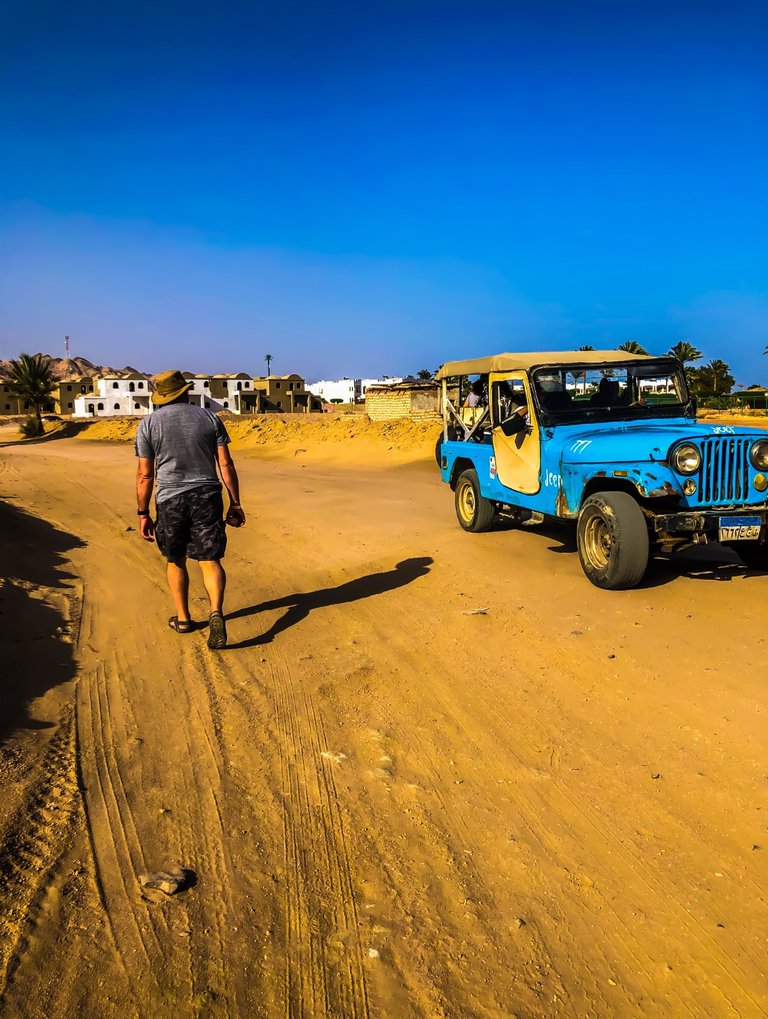 Oh so nearly there as the unfinished resort next to ours started to get closer and closer.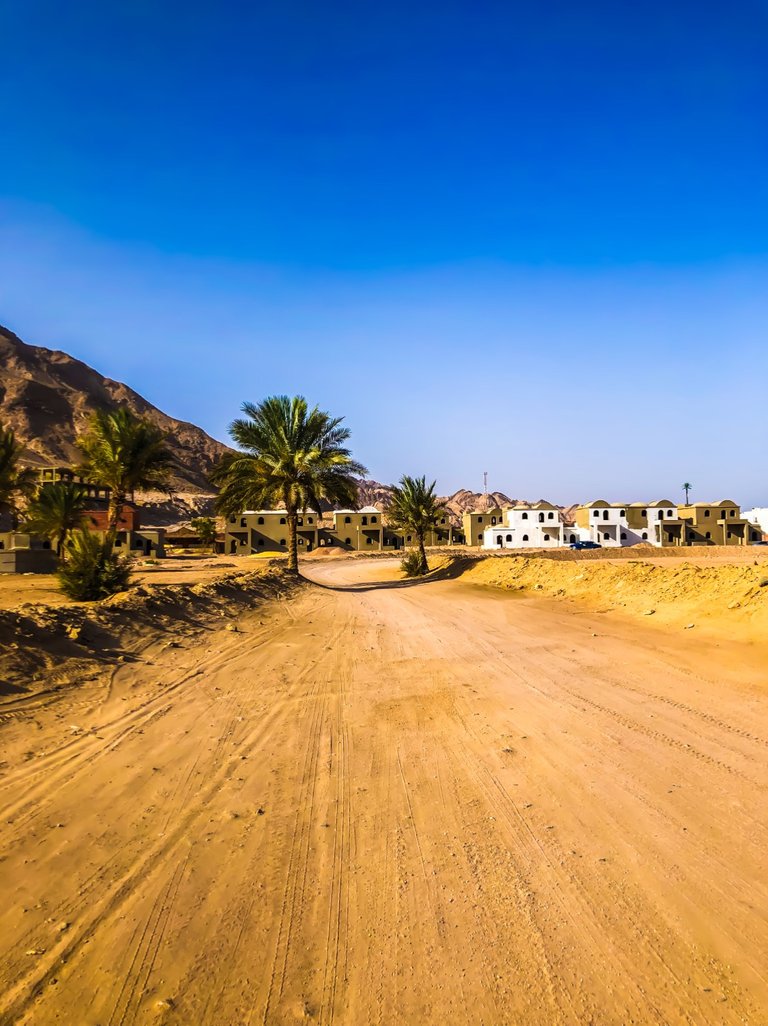 And then finally back to the hotel and greeted by the signt of my friendly bartender in what I called my beer oasis.
Mmmmm beeeer. Perfect drink in the 🌵 desert in my humble opinion.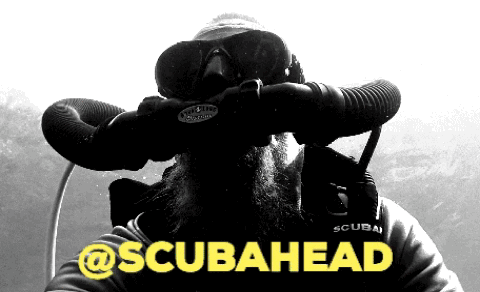 ---
---