Please Call Me by My True Names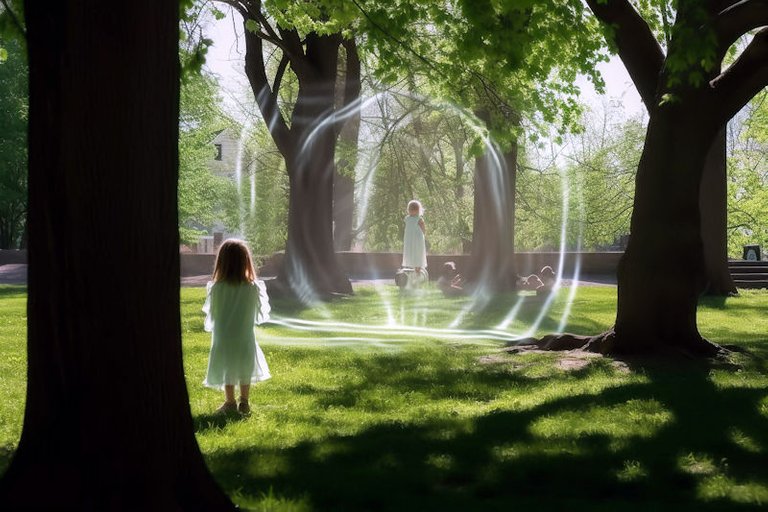 Over the last several months I've been doing some exploring and listening on another platform. It's been a learning journey which has been guiding me inward in many ways. I've been introduced to authors and perspectives that I'm still exploring.
One of the authors is a Vietnamese Zen Master Thich Nhat Hanh. His writings explore the subject of mindfulness from a Buddhist perspective. I've been reading some one of his books which digs into the subject. This morning I came across a poem written by him.
I'm not a fan of poetry. For one to catch my attention it's got to be pretty good. It helped that I heard this one on a YouTube recording. I'll share it here:
While Thich writes on the subject of mindfulness, it is not disconnected from the subjects of compassion and interdependence. The three subjects are truly interconnected when exploring his writings. His poem illustrates the concepts in many ways. It invites us to look into our nature of our being and our interconnectedness not only to every other being but to those in our past, our ancestors.
We are connected to each other, known and unknown, on this earth. That connectedness is not just with other humans, it extends to the other sentient beings. I become aware of this every time I'm meditating and Hobo chooses that moment to join me, to curl up on me in my stillness.
At a deeper spiritual level, we start to recognize what happens to one impacts the whole. The good and the bad. As the practice of mindfulness deepens we become more aware of the interconnected web of life and energy we are. That awareness deepens the need to not only promote your own well-being but also the well-being of others.
In recognising the interconnectedness of the living, we form a greater compassion and empathy for those in suffering in the world. That journey to compassion and empathy for others is difficult. The sheer magnitude of suffering inflicted on others in this world can be staggering.
Imagine if we ALL developed mindfulness, awareness of our interconnectedness and compassion. The level of suffering and the pain inflicted on others would drop substantially if not become almost non-existent. What a lovely thought.
So where do the ancestors come into this?
It's part of his writings I'm still getting my head around. It's not actually addressed in his poem but is an important part of his writings. The concept as I understand it is that each generation of our ancestors in the past in living their lives pick up wounds to their souls. Hurts done and not healed in some way.
Those wounds and their impact pass through multiple generations if they don't get seen and addressed. On a simple level we see that being understood when an abused child who is now an adult is determined not to inflict abuse on their own children. That's pretty easy and immediate to understand.
But consider this -- that wounded parent was wounded by their parent who was wounded by someone in their history and so on back through the generations. When you heal your generation, you heal not only the generations to come, but the ones that have been.
Now, that is what I call ripples in time. I continue to explore.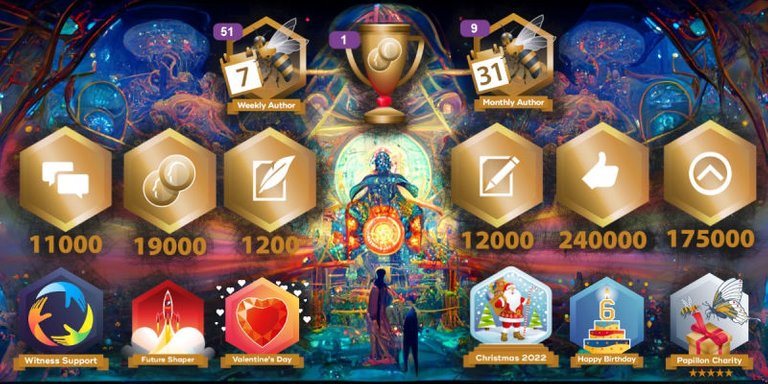 Shadowspub writes on a variety of subjects as she pursues her passion for learning. She also writes on other platforms and enjoys creating books you use like journals, notebooks, coloring books etc.
NOTE: unless otherwise stated, all images are the author's.

Some of the image work may have been done in Midjourney for which I hold a licence to use the imges commercially.


How to Connect With ShadowsPub:

Twitter: @shadowspub
Instagram: shadowspublishing
Medium: @shadowspublishing
Publishing Website: Shadows Publishing
Nicheless Website: Nicheless & Loving It
(Podcast & subscriptions for: Prompt A Day, PYPT Reminder & Newsletter)


Pimp Your Post Thursday (PYPT):
join us on the DreemPort Discord12pm EST Thursdays

Get eyes on your content and meet new friends. Join
DreemPort
.
---
---