Hivelist.io

Hivelist.io

Hivelist is a business on the HIve Blockchain, started by Hive Community members to benefit the Hive Community, the Hive Business Community and to show that the concept of Peer to Peer payments can be successfully adapted to cryptocurrency and the blockchain.
While the blockchain, as a more accurate, and transparent ledger of business, with cryptographic security is a marvelous creation of talented mathematicians.
It is the job of those talented in the skills of business, commerce, and networking to show the world how it can be adapted to everyday commerce and how it can assist us in our number one job as individuals; providing food, shelter and clothing to ourselves and those we are responsible for, like our family and loved ones. It is in the drive to fulfill this responsibility that brought many of us to HIve, cryptocurrency and stimulates our desire to learn more about the blockchain.
In addition, there are those amongst us, in this community who are drawn to the blockchain to free themselves from the mundane 9-5 employed existence of being employed and beholden to our employers for the money that makes our existence possible.
We yearn for the freedom to create our own livelihoods doing various things we have a passion for, and then sharing them with others who share those passions.
We must create value and share it here with others, as value is determnined by those whose eyes see it, and whose hearts and minds find it valuable.
Hivelist attemots to provide a framework where you can advertise your items for sale, your skills for hire, and other Goods and Services to the Community as a whole.
Information about Hivelist, provided by Hivelist:

An Honest Place To Buy Products And Services Using Cryptocurrency
Built With Love On The Hive Blockchain
:)
Description
Hivelist is an All-In-One ecommerce platform for the greater Hive and crypto community where people can be free to do business using crypto.
Vision
Our vision is to be the e-commerce platform for a future economy based on doing business in cryptocurrencies.
Mission
Our Mission is to offer a safe and transparent solution for people to do business using crypto in a documented way, no more scamming! As a member of the Hive community, your username is not only your social name and wallet address, but it also carries reputation! So you can know and check to see if the person you are trying to do business with is a reputable member of the community.
Built on values. This is a community and e-commerce platform that was built with integrety and transparency! We aim to be a more honest and reputable solution than Craigslist and Amazon!
Hivelist includes a Classified Ads section, a NFT store section and a Retail Store Section.
.
Blockchain Classifieds
The Hivelist Classifieds community is built to be a place where members of the Hive blockchain can post items for sale, services offered, gigs, contests, events, fundraisers and more.
The HiveLIST Classifieds network rewards users in the LIST token which can be used to purchase NFTs, pay vendor fees or stake them in your Hive Engine wallet to earn more LIST and become a VIP member of the LIST Staking Club!
Start your hive-commerce journey with our awesome global classifieds community.
NFT Marketplace
Artists, creators, and collectors can mint Non Fungible Tokens, or NFTs, on our native LIST token NFT marketplace. NFTs represent tokenized ownership of an asset.
You can choose to use our native HiveLIST NFT market which uses the LIST token, or store vendors can link their NFTs from any blockchain market.
Get whitelisted on our market and start minting and selling your work on the blockchain!
Click Here to go to Hive List NFT Marketplace
Hivelist Frontend
Click here to go to the Hivelist frontend or webpage. [Link]
(https://www.hivelist.org/trending)
.
.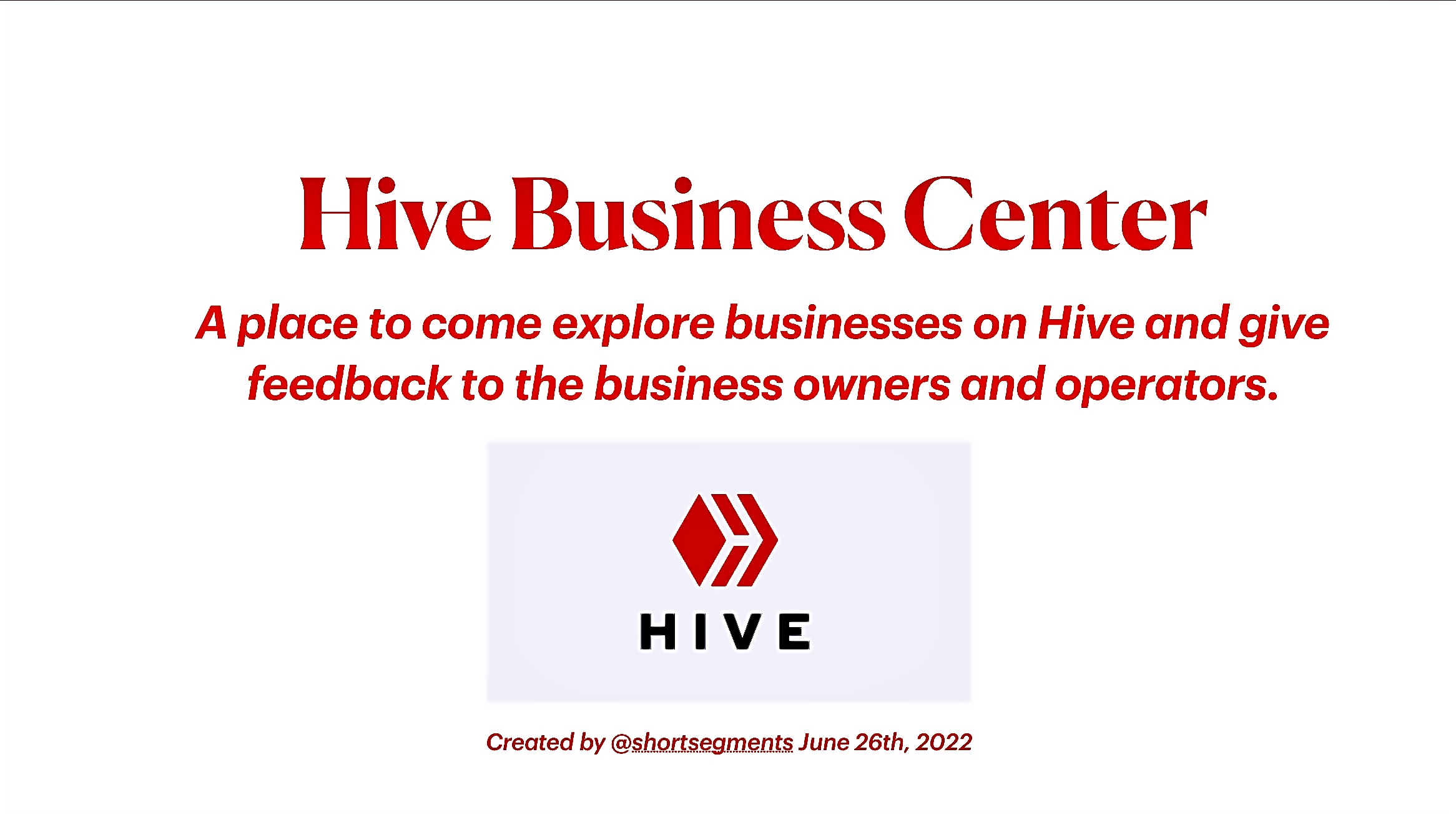 Hive Business Center:
Recognition, Feedback, Mentoring and Employment.
Recognition:
provide an alphabetical list of businesses on Hive.
Feedback:
provide forum and infrastructure for customers to talk to owner operators.
Mentoring;
other business owners can provide tips to others owners to help grow their business.
Employment;
offer your skills; business owners need people with skills, so if you think you have skills a business needs contact them here or through their links.
HiveBusinessCenter
JOIN
Please join this community to help advertise Businesses based on the Hive Blockchain!
This is a post for the HiveBusinessCenter blog by @shortsegments
If this is your business it would help if you join the community HiveBusinesCenter click Here to join.
FOLLOW
If you want to promote the community or receive information about businesses on Hive or you want to provide information to the Moderator about a business on Hive click Here and reply to the latest post.
Thank you for supporting the Hive Ecosystem and Businesses on Hive!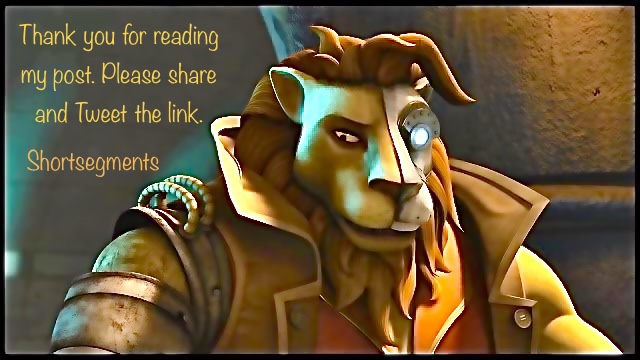 ---
---