Our Old Friend Excites With Our Place And More 🛖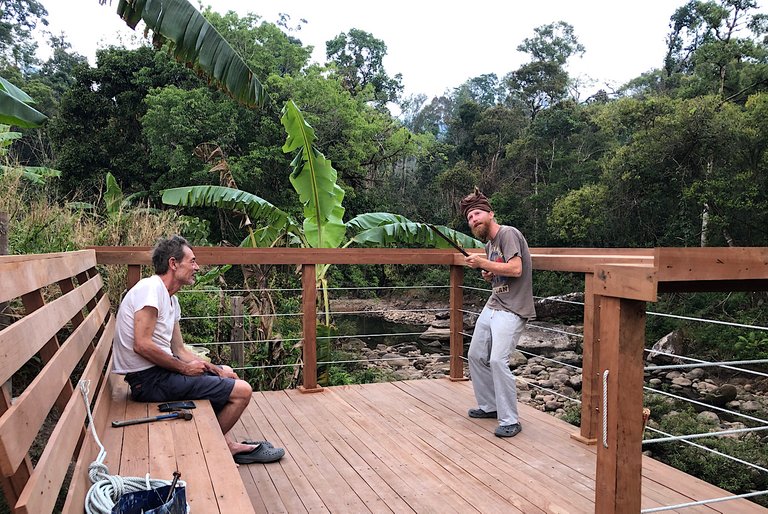 Greetings everyone, how are you all doing? We have a old friend that we know from Kampot. He sleeps in our cabin a few nights already and he said he excited and loves our place so much. He said it's quite nice and the weather is good. He said he would like to stay more and maybe he would live a long time.
He talks with Justin about everything. My husband is so happy to have a friend talking. He enjoys to learning Khmer language from my husband and asks me for the some words too.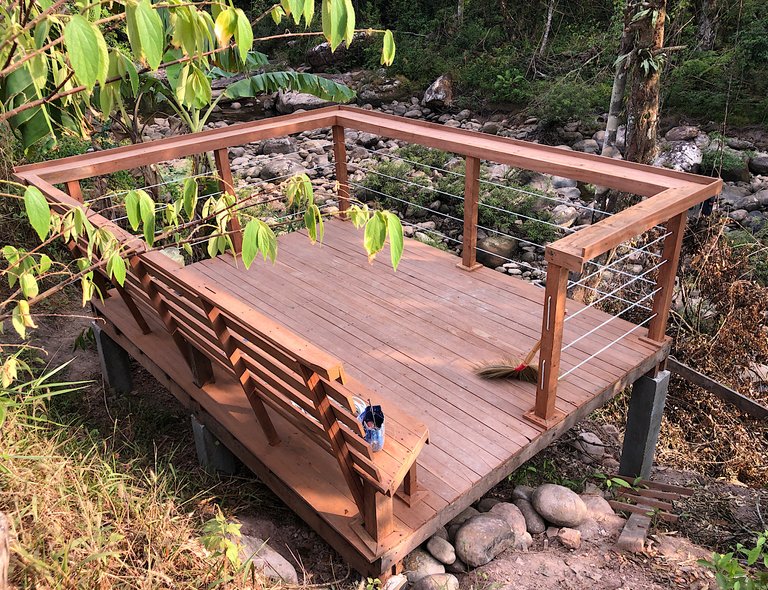 Now our a small hut finished already. It's a good place for making the conversation and relaxing. My husband said it's so cute. I am not sure it's call a hut or other word. I want to ask Justin but I see him as busy and I want to make my post before I full sleep.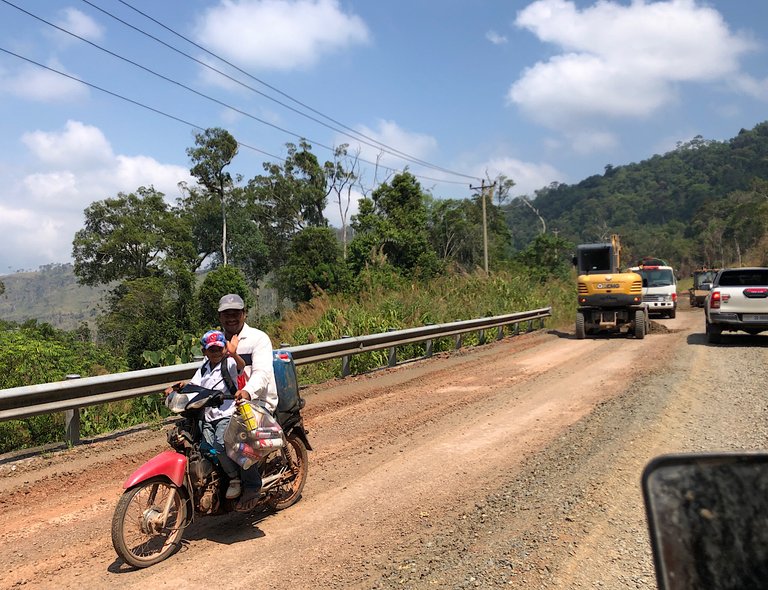 Yesterday, we took him to visit the Khmer-Thai border, but the border gate was still closed and we asked the police when the door would open? They said that on the first day of April, they will open and we will exchange goods there. We so enjoyed to hear that and we will visit again for that day. On the road we met Aboom and his father, he also said hi to us.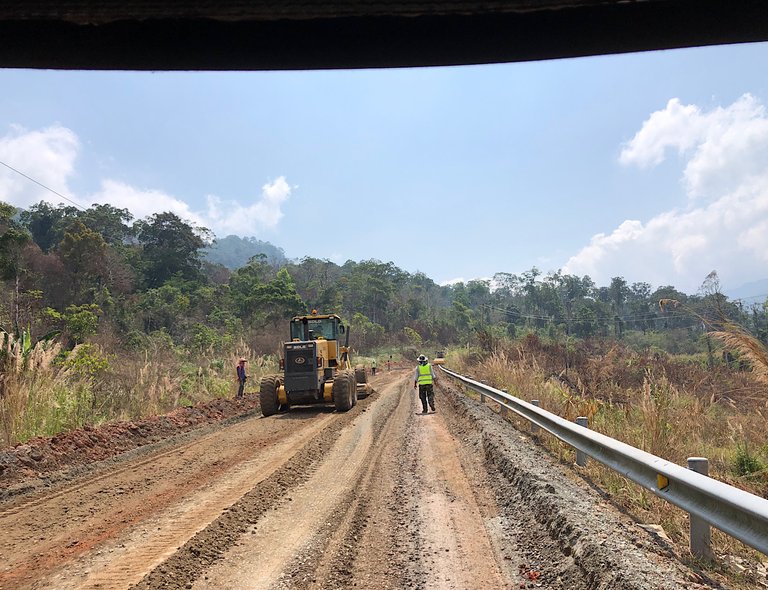 This national road has only been in operation for four years, but many places have been damaged, so they have to repair it.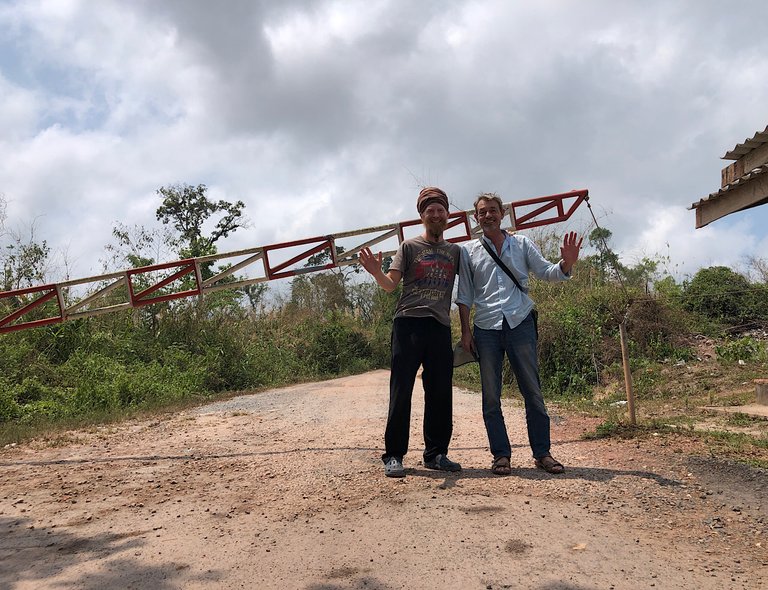 This is the Cambodian border gate and the police took us to visit the Thai side, but I did not dare to take pictures because there were many Thai soldiers.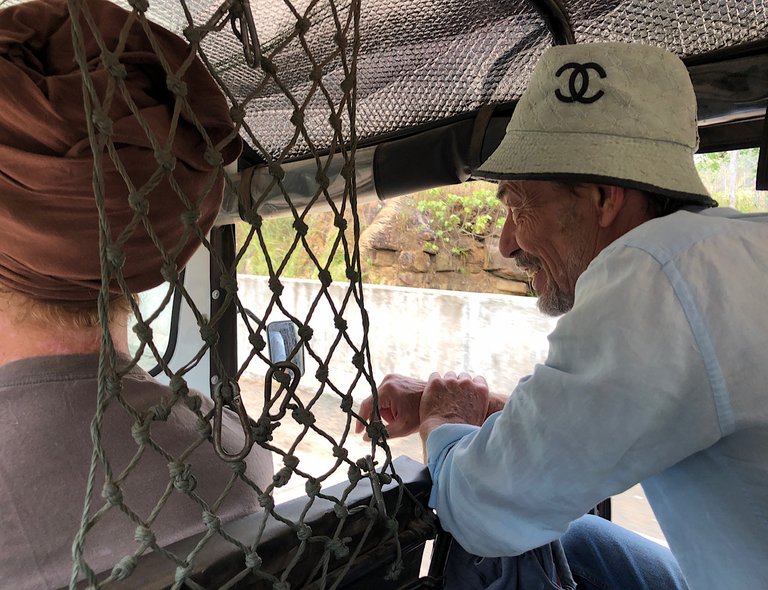 You can see our friend's face when he talks with Justin, he really enjoys. Have a nice day everyone.

CLICK HERE TO JOIN HIVE AND START EARNING CRYPTO LIKE US
---
---