BOUGHT A GUITAR FOR MY LITTLE SISTER || SPECIAL THANKS TO @SELFHELP4TROLLS

About a week or two weeks ago, I received 100 Hive from @whatamidoing, who is also the owner of the @selfhelp4trolls account. I was very happy on receiving the coins and was planning on using it to get myself a used electric guitar or safe up some money and buy a sound card.
Then after about a day or two, I received a messaged from my younger sister telling me she needed a guitar to rehearse and she could not afford getting one to use then it occurred to me that I could instead get a guitar for my sister instead of for myself because she needs it the most more than I do.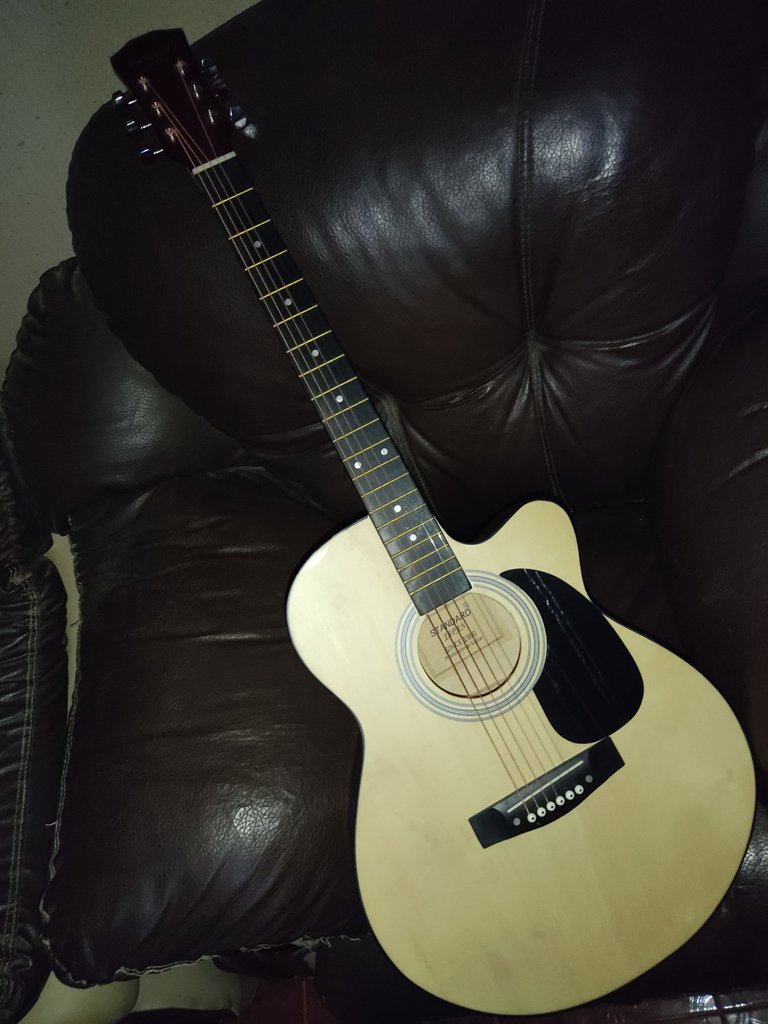 Above is the guitar I got for my sister. I got it brand new for $50. It is a medium size standard acoustic guitar. I have been playing it all day at home still this evening 11pm before deciding on making this post.
My sister is not at home yet to receive the gift but she was very happy and grateful to see her guitar has arrived home. I am very grateful to @selfhelp4trolls because his support helped me put a smile in my little sister's face as he did to mine. Thank you very much. it is well appreciated.
Hopefully, when my sister is around, I would get her to upload her guitar videos on Hive. Even if she can't do it on her account (password issues) then I would do it for her.
Also thanks to everyone that has supported me so far. I really do appreciate.
---
---